Progressive pundit Cenk Uygur won't appear on NV primary ballot after altering form
Cenk Uygur wants to challenge mainstream constitutional interpretations that he is ineligible for the presidency because he was born in Turkey.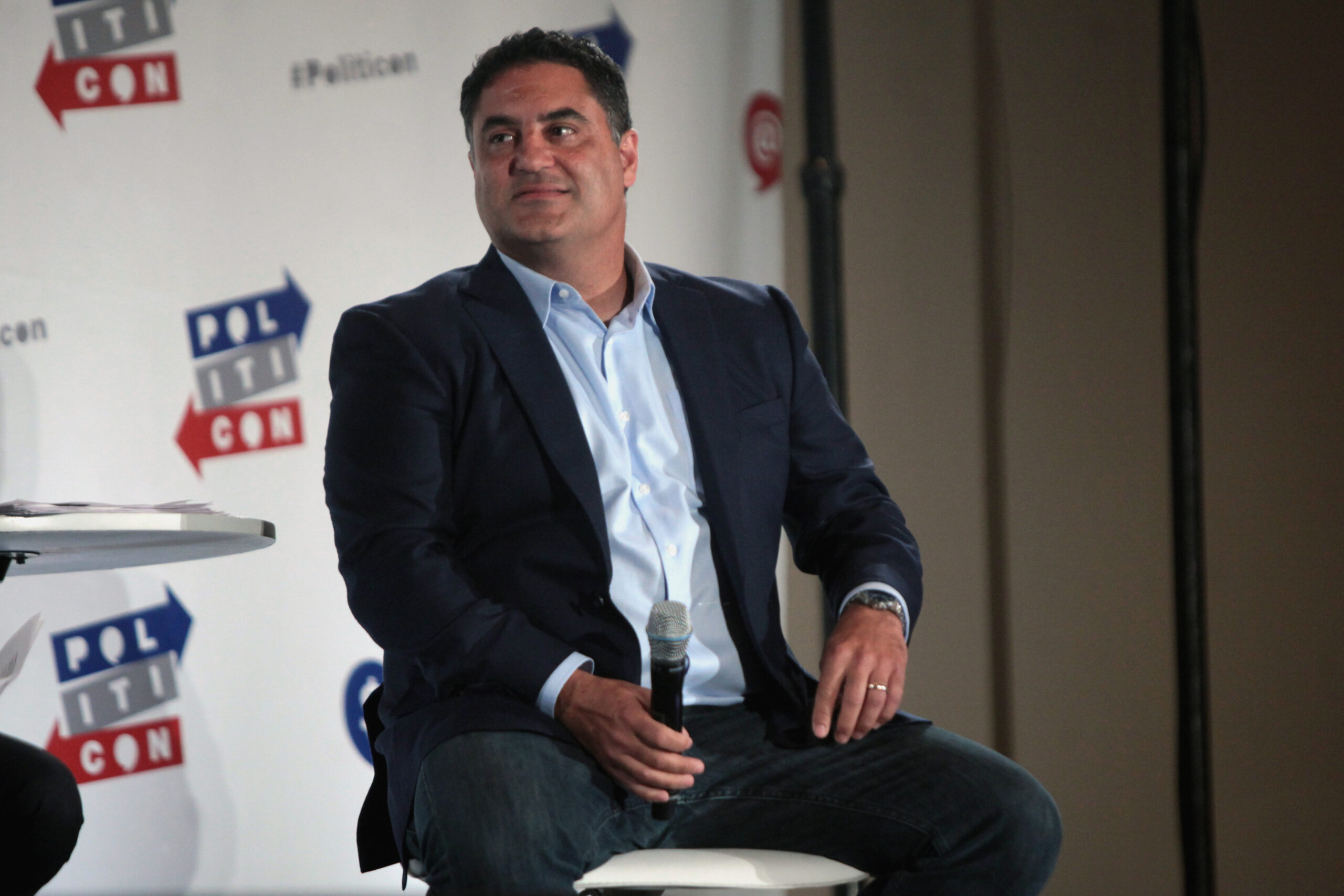 Progressive political commentator Cenk Uygur, a naturalized U.S. citizen born in Turkey, attempted to file for Nevada's Democratic presidential primary using an altered form that crossed out the words "natural born" before "citizen" — a change that caused state officials to reject his application.
Uygur's intention to challenge President Joe Biden for the Democratic nomination was first reported by reporter Ben Jacobs last week. Semafor's David Weigel reported at the time that the founder and host of progressive news and commentary program "The Young Turks" was preparing "to file for the 2024 Nevada primary."
As of the close of candidate filing on Monday, Biden will face off against self-help author Marianne Williamson and 12 other largely unknown candidates in the state's February presidential primary.
Uygur, who immigrated from Turkey to the U.S. in 1978, has said he believes the Constitution's requirements to qualify for the presidency — that a person be a "natural born Citizen" — would not disqualify him from running. He said he believed the case would end up being decided by the U.S. Supreme Court.
That differs from typical legal interpretations of the clause, which have described it as meaning someone who was a U.S. citizen at birth without needing to go through a naturalization process.
Uygur filed to run on Oct. 11, but on his declaration of candidacy, crossed out references to the Constitution's qualifications for the presidency clause and replaced "natural born" citizen with a handwritten "naturalized" citizen.
State election officials rejected the application, citing state law that requires candidates to file "a declaration of candidacy in the form prescribed by the Secretary of State."
Though state officials informed Uygur's campaign of the improper filing the following day, Uygur did not submit his candidacy forms again prior to the close of the presidential primary filing period on Monday, Oct. 16.
Asked about Uygur's candidacy and screening candidates during a call with reporters on Thursday, Secretary of State Cisco Aguilar said, "As long as the application in the form that we have available is completed, and they meet all the qualifications of that form, and they fill it out appropriately, they qualify for the ballot."
Uygur, 53, ran for Congress in 2020 in California's 25th District, finishing in fourth place overall.
Uygur plans legal action to secure ballot access
In an interview Friday morning, Uygur described the state's law as "unconstitutional," but said what happened with his filing is "exactly what we expected and, in a sense, what we want" because he wants to adjudicate the issue of his qualifications through the courts.
He pointed to the 14th Amendment, which describes all persons "born or naturalized" in the U.S. as citizens and protects the privileges and immunities of citizens, as the reason for his belief that he is qualified for the presidency, despite the requirements listed in Article II.
Uygur also said he was still considering which states to pursue litigation in, and declined to say for certain whether Nevada would be one of them.
"Well, good news for Nevada, they were the first, so they're first, they're batter up. So in a sense, they volunteered to get sued," he said.
Uygur emphasized that his push to qualify was a fight on behalf of the 25 million naturalized citizens in the country, who he described as being treated as "second-class citizens."
The main reason Uygur is running for president, he said, is because he believes Biden, the presumed Democratic nominee, would lose and that former president Donald Trump, who is so far polling ahead of his Republican challengers, is a "fascist."
"My mission is to get the strongest Democratic candidate against Donald Trump," Uygur said.
Update: Oct. 20, 2023 at 9:44 a.m. — This article was updated to include details of an interview with Uygur. 
Update: Oct. 19, 2023 at 4:40 p.m. — This article was updated to reflect that news of Uygur's candidacy was first reported by Ben Jacobs. 
The Nevada Independent is raising $200,000 by Dec. 31 to support coverage of the 2024 election.
Tax-deductible donations from readers like you fund this critical work.
If you give today,your donation will be matched dollar-for-dollar.
Give + Get Matched
Featured Videos