Projected to be a force in 2020, Latino voters helped lift Rosen over Heller in 2018, according to new report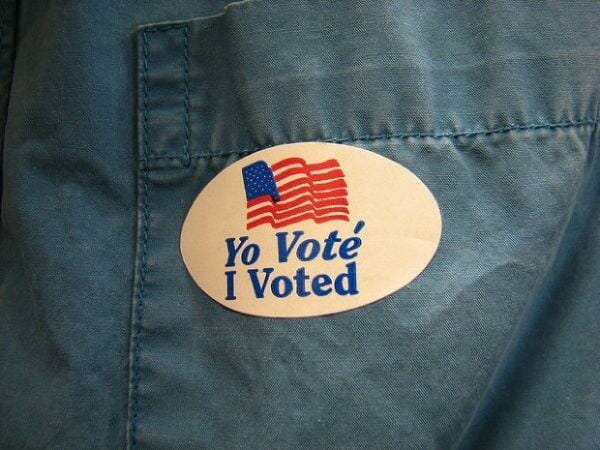 Latino voters were the difference in Democratic Sen. Jacky Rosen's victory over former Sen. Dean Heller, and projected record Hispanic turnout next year could have a huge impact in several states including Nevada, according to a new report.
"The Latino electorate grew by 5 points in Nevada," between 2014 and 2018, said Matt Barretto of Latino Decisions, a political opinion research firm that helped conduct the analysis. "You can see a dramatic shift in the state of Nevada, where whites made up eight points less of all voters."
"There is evidence of a growing Latino electorate" in the state, he said on a call with reporters Thursday, adding that typical growth would be about one to one and a half percent.
At a more granular level, 87 percent of all Latino-heavy precincts in the state had more than a 70 percent growth rate in ballots cast, between 2014 and 2018. The report also showed that there was a 120 percent increase in ballots cast over the same period in Nevada Latino precincts versus a 55 percent increase in non-Latino precincts. 
The 2014 midterm in Nevada was an unusual year, in part because it featured no Senate race and an uncompetitive governor's race in which the Democrats didn't even bother recruiting a candidate to challenge incumbent Republican Brian Sandoval. According to figures from Nevada's secretary of state, 62.5 percent of voters turned out to the polls in Nevada in 2018. That compares with 45.6 percent voter turnout in the 2014 midterm.
Barretto said that Nevada, like the rest of the country, had low turnout in 2014. But he added that the trend, compared with 2018, still holds. "All groups increased, but Latinos increased the most both in terms of total votes cast and also turnout rate," he said.
Latinos will likely have a significant influence as a voting bloc in 2020 when they for the first time are projected, at 32 million eligible voters, to be the largest ethnic minority group in the electorate. The second largest bloc is made up of African-American voters, projected to total 30 million voters in 2020, according to the Pew Research Center. Asians in 2020 will total 11 million eligible voters.
"As a vote share grows for one community, it also increases its impact on election results," said Michael Frias, chief executive officer of progressive data analytics firm Catalist, which helped with the report.
The analysis—which looked at Latino voters in the last three elections in Arizona, Florida, Nevada and Texas—found that in addition to making the difference for Rosen, Latino voters also played significant roles in electing Sen. Kyrsten Sinema over Martha McSally in Arizona and made Democratic candidates Bill Nelson in Florida and Beto O'Rourke in Texas more competitive despite ultimately losing to Rick Scott and Ted Cruz, respectively.
"[T]he majority of White voters supported Republican Senate candidates in 2018 (Arizona 55%, Florida 61%, Nevada 56%, Texas 67%). Thus, the Latino electorate's rate of growth, size, and Democratic vote share is largely responsible for Democratic wins in Arizona (2.4-point difference between Sinema and McSally) and Nevada (5-point difference between Rosen and Heller), and making races close in Florida (.3-point difference between Scott and Nelson) and Texas (2.6-point difference between Cruz and O'Rourke)," the report said.
The report said that in all four states, Latinos voted for Democrats at significantly higher rates relative to their Democratic support in 2014.
The report also looked at investment and engagement by nine groups in 2018, including Mi Familia Vota, a civic engagement organization that operates in Nevada and other states with significant Latino populations. Other Nevada-related groups included Make the Road Nevada and Make the Road Action.
"The majority of the grassroots organizations received late funding, impacting the planning and execution of their programs, hindering their programs and field efforts, and ensuring these did not reach their full potential," the report said of the last election cycle.
For example, groups in Nevada had less flexibility to deal with the long lines that form for early voting and on Election Day.
"It hindered planning to make sure there was a rapid response program in place to ensure that Latino voters stayed in line, new what to expect when they arrived at their polling place," said Emmy Ruiz of NEWCO Strategies, a campaign consulting firm.
In Nevada, the engagement group focused on Puerto Rican voters and Asians and Pacific Islanders, the report noted. Voters with ties to Puerto Rico were of interest because of the federal response to Hurricane Maria, which devastated the island in 2017. Asians and Pacific Islanders were engaged as a group dealing with the same immigration issues as Latinos.
In addition to the outreach by civic organizations, 64 percent of Latinos in Nevada who voted in the 2018 midterms said they had personally asked friends or family to register or vote in 2018, the report said.
Top issues in Nevada in 2018, according to the analysis, were improving the economy, which was the top concern for 34 percent of midterm voters surveyed by Latino Decisions, followed by health care at 26 percent and immigration reform at 24 percent.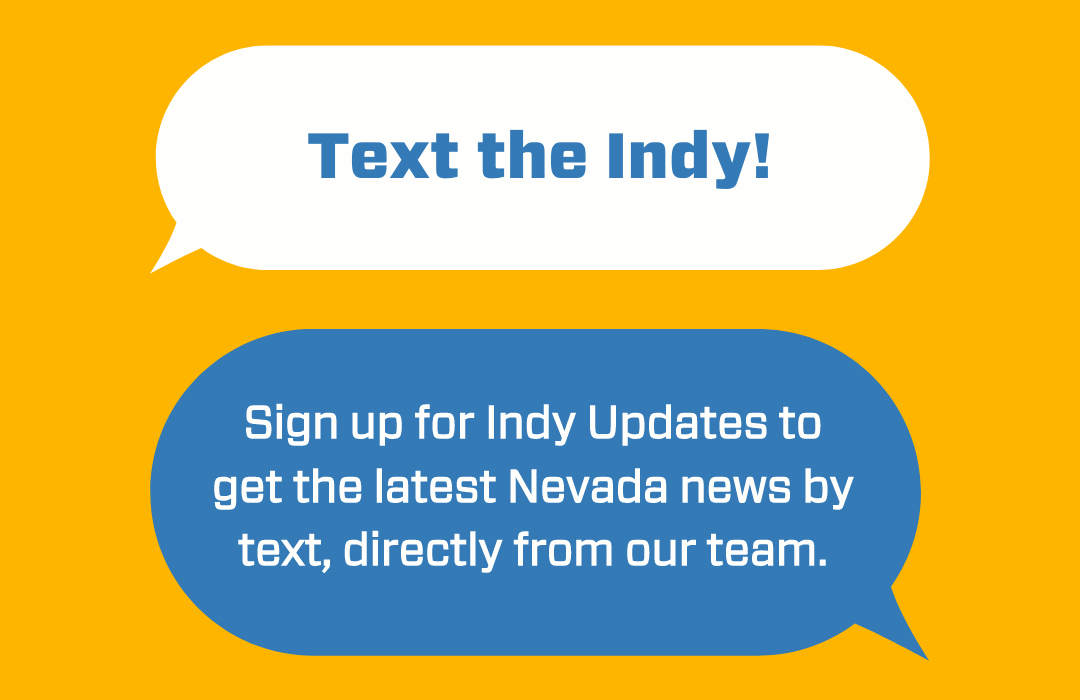 Featured Videos