Prosecution wants to hear from Laxalt in trial of Lev Parnas. Don't we all?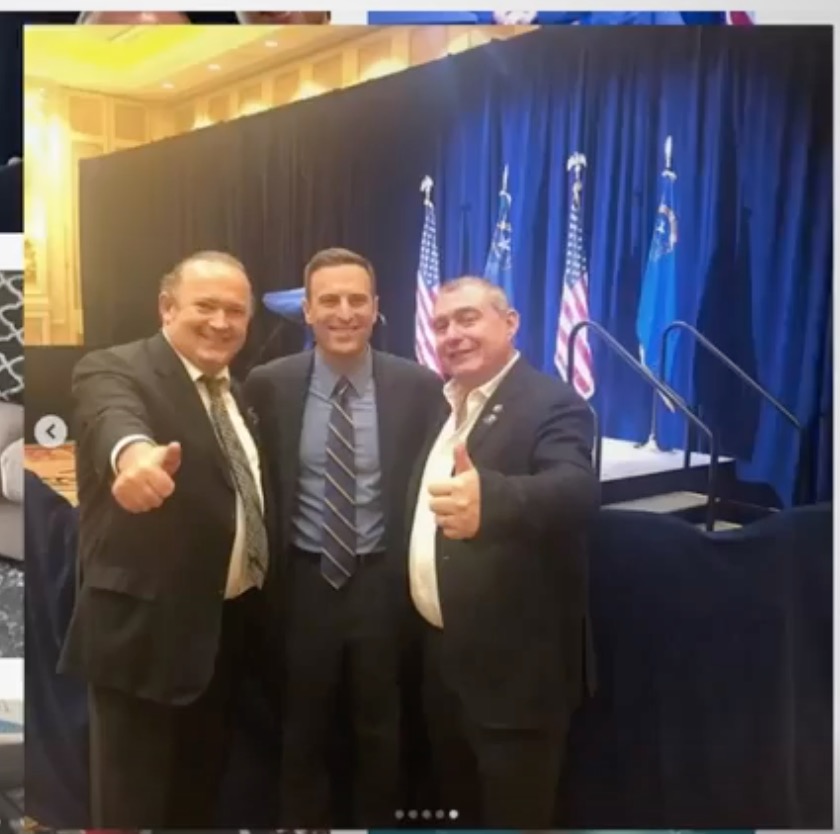 Well, that didn't take long. Lev Parnas and Igor Fruman are now officially haunting Adam Laxalt's U.S. Senate campaign.
This past week, Politico first reported that prosecutors plan to call Laxalt to testify in the upcoming trial of Parnas, who is charged with violating federal straw and foreign donor bans in connection with contributions to 2018 state and federal political campaigns. That included a pair of $5,000 contributions from Parnas running mate Fruman to Laxalt's unsuccessful run for governor.
Those pass-through contributions were punctuated by a cringe-worthy grip-and-grin photo of Parnas and Fruman flanking a smiling Laxalt. The picture places Laxalt in infamous company given the roles Parnas and Fruman played in assisting former President Donald Trump's attorney Rudy Giuliani in a fruitless search for Ukrainian dirt on Joe Biden. The resulting scandal led to Trump's second impeachment.
The shady contribution promises to lead to more headaches for Laxalt in his campaign against incumbent Sen. Catherine Cortez Masto as Parnas' October 12 trial in Manhattan approaches.
It bears repeating that the swamp of campaign financing has become such a cesspool that it's easy to brush aside a paltry 10 Gs when campaigns are awash in PAC money and contributions from all but invisible sources. It's alleged they were illegal "straw" pass-through donations from a Russian businessman. Given the polarized times we're in, it would be tempting to write off the story as merely political theater.
It helps to remember that, according to the Department of Justice, the donations were part of a $1 million to $2 million "multi-state license strategy" of political contributions in order to secure retail marijuana licenses. So, this wasn't a small move by bit players. This was the kind of action taken by people confident they had the game wired.
When the indictment was unsealed in October 2019, FBI Assistant Director William F. Sweeney Jr. sought to cut through some of the campaign cynicism. He said in a statement, "Campaign finance laws exist for a reason. The American people expect and deserve an election process that hasn't been corrupted by the influence of foreign interests, and the public has the right to know the true source of campaign contributions. These allegations aren't about some technicality, a civil violation, or an error on a form. This investigation is about corrupt behavior and deliberate law breaking."
For their part, prosecutors in the Parnas case have already played their hand. They will argue that Laxalt's testimony will show that he was deceived into believing the two donations were legitimate. In a Sept. 21 filing, the prosecution asked the judge "that the cross-examination of these witnesses be limited to the score of their direct testimony, and matters affecting their credibility."
Fair enough. Let it be so.
But at least take time to acknowledge that, at the time of their indictment, the political tell about Parnas and Fruman was painfully obvious: They were more stooges than sages. Anyone who bothered to look might have noticed that. From the DOJ's own indictment statement: "Parnas and Fruman, who had no significant prior history of political donations, sought to advance their personal financial interests and the political interests of at least one Ukrainian government official with whom they were working." Fruman already pleaded guilty in September to solicitation of a contribution from a foreign national.
Laxalt's perspicacity, such as it was, will likely be questioned at trial. Perhaps he'll have a good answer, not that many come to mind. When you're willing to carry Trump's Big Lie about widespread voter fraud before the public, anything is possible.
If Laxalt was slow to pick up on the ham-handed Lev-and-Igor hustle, it raises the issue of whether Nevadans want to send a carnival rube to the Senate. If he had suspicions about the pair's political provenance and declined to act, it would put him in an even worse light.
Integral to making that point will be explaining how the two strangers from Florida managed to move so easily through the campaign. Granted, it never hurts a political friendship to lead with a checkbook. That time-honored technique works well no matter one's party affiliation.
I've come to believe that Parnas and Fruman had other acquaintances in Southern Nevada at the time they made contributions to Laxalt and the unsuccessful state attorney general candidacy of Wes Duncan. Whether the names of those persons are mentioned in court the court will depend on how much latitude the presiding judge allows.
The prosecution argues, "Parnas has informed the Government that he may wish to cross-examine Laxalt on political positions that Laxalt has publicly adopted, in order to suggest that Laxalt could not honestly believe those positions and thus is not credible."
I am guessing Laxalt will hear that argument a lot in the coming months on the campaign trail.
It's safe to presume that the prosecutors like Laxalt in the role of dupe and not as a practitioner of duplicity: Not even after the tortured logic he continues to employ in trying to prop up Trump's debunked voter fraud claims. Laxalt has already admitted he's planning pre-emptive litigation should he lose to Cortez Masto.
The Politico story lands at a time Laxalt is limbering up for that long run to November 2022. It's no doubt damaging. Although those who imagine having Laxalt's public controversies aired in a courtroom will likely be disappointed, the witness box is among the last places a Senate candidate wants to find himself.
The candidate who appears afraid of the press has taken to Twitter recently with predictable topics on his mind: the Haitian migrant crisis at the Texas border, the pretend constitutional menace of vaccine mandates, celebrating an endorsement from conservative pundit Hugh Hewitt, and calling out the "blatant attack on the Constitutional rights of Nevadans" he sees in the Clark County Commission's vote to declare COVID-19 misinformation a public health crisis.
In other words, he's promoting the same brand of snake oil that's so popular with those who downplay the dangers of a deadly virus, scoff at the increasingly urgent need for vaccination, and politicize mask wearing to slow the spread of the disease.
When you've mastered the art of denying the deniable, being haunted by Lev and Igor shouldn't make Adam Laxalt lose much sleep.
John L. Smith is an author and longtime columnist. He was born in Henderson and his family's Nevada roots go back to 1881. His stories have appeared in Time, Readers Digest, The Daily Beast, Reuters, Ruralite and Desert Companion, among others. He also offers weekly commentary on Nevada Public Radio station KNPR. His newest book—a biography of iconic Nevada civil rights and political leader, Joe Neal— "Westside Slugger: Joe Neal's Lifelong Fight for Social Justice" is published by University of Nevada Press and is available at Amazon.com. He is also the author of a new book, "Saints, Sinners, and Sovereign Citizens: The Endless War Over the West's Public Lands." On Twitter: @jlnevadasmith.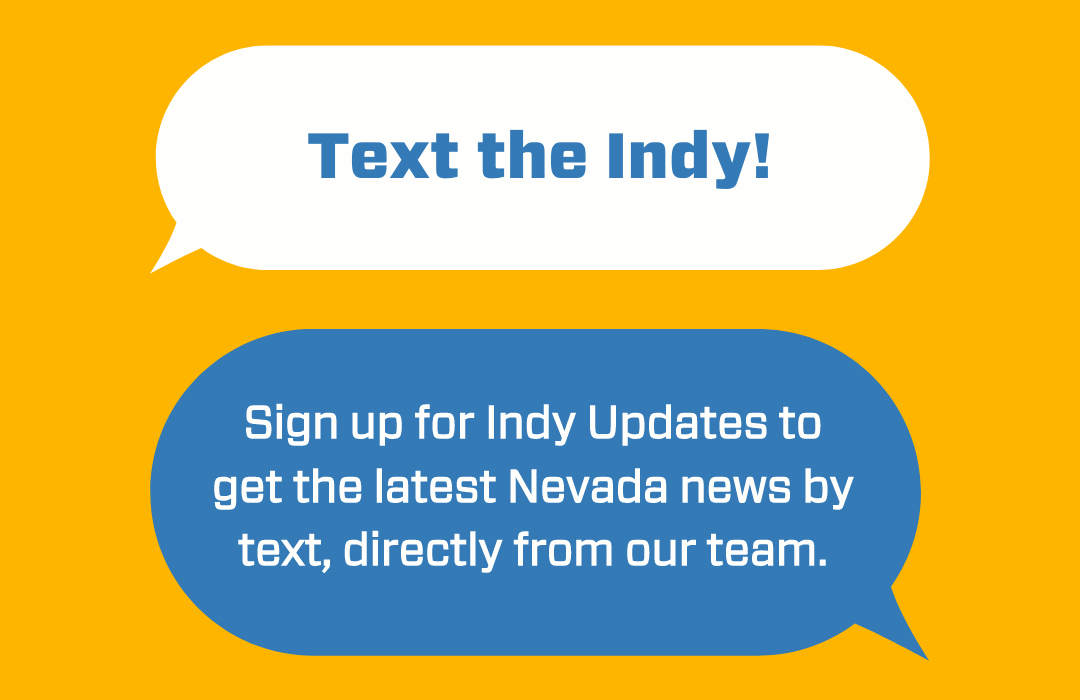 Featured Videos
Comment Policy (updated 4/20/2021): Please keep your comments civil. We reserve the right to delete comments or ban users who engage in personal attacks, use an excess of profanity, make verifiably false statements or are otherwise nasty. Comments that contain links must be approved by admin.