Proud Boys and pandemic politics as Trump's deadly mask-free masquerade ends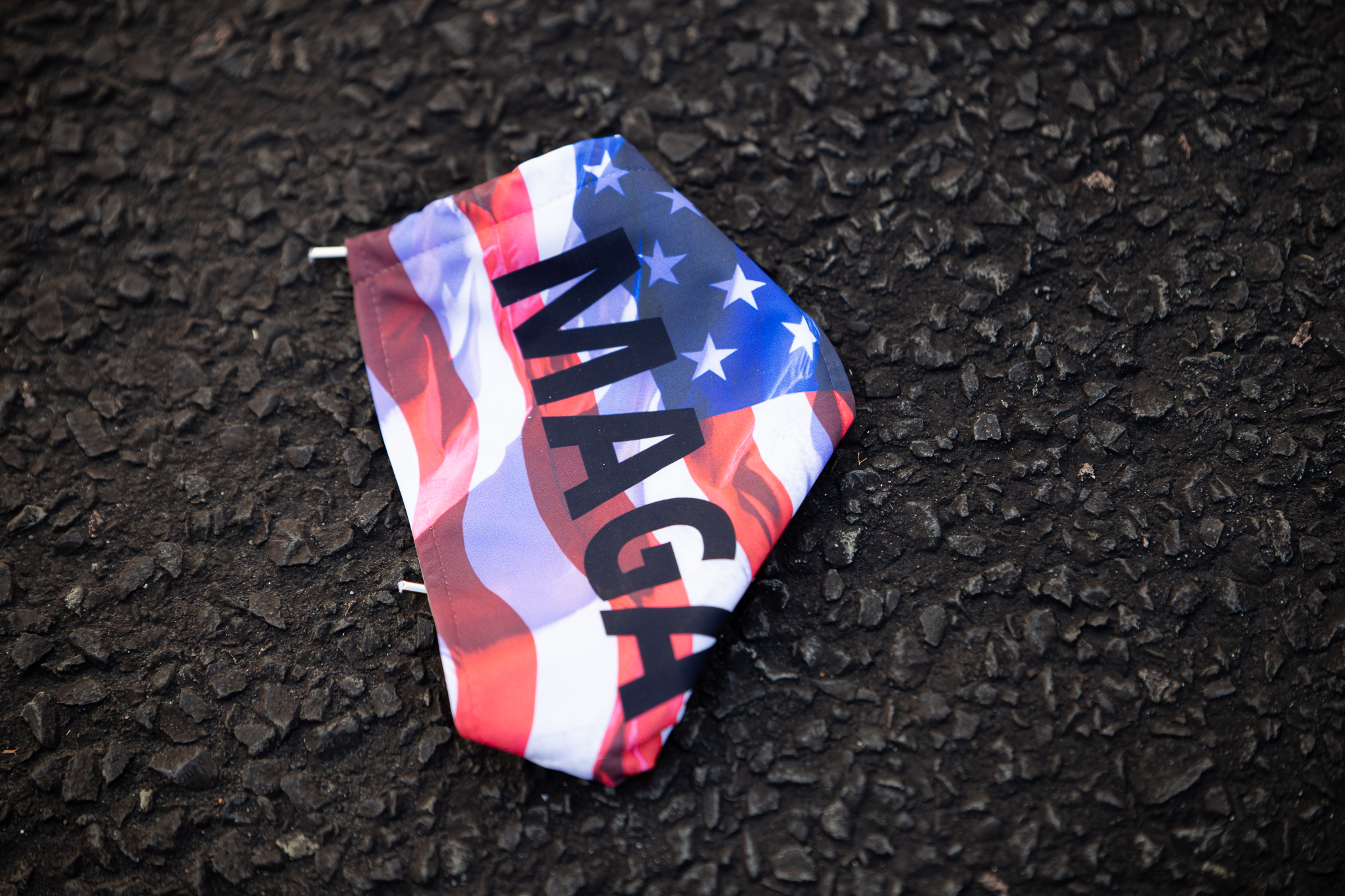 Members of the self-described "western chauvinist" Proud Boys have been a steady presence at the Republican Party's "Mask-Free Nevada" and "Reopen Nevada" rallies throughout the coronavirus pandemic. Like other far-right American extremists, they're all-in for Donald Trump.
Although generally less noticeable at those rallies than their alt-right allies in the Three Percenters militia movement – AR-15s and tactical gear tend to stick out in a crowd – the Proud Boys stepped into the national spotlight during Tuesday's presidential debate when the Commander-in-Chief gave them a shoutout. As far-right supporters of the president, Proud Boys leaders must have figured they had officially arrived.
Asked repeatedly to denounce white supremacy and hate groups such as the Proud Boys, Trump yet again deflected, saying, "Proud Boys, stand back and stand by. But I'll tell you what, somebody has to do something about antifa and the left because this is not a right-wing problem. This is a left-wing problem."
The Proud Boys did more than beam on social media. They erupted in celebration and printed shirts and patches with the "stand back and stand by" meme.
The creation of the Proud Boys in 2016 by racist political provocateur and Vice co-founder Gavin McInnes coincides with the rise of Trump. To little surprise, the group and the president are likeminded. What initially appeared to make the Proud Boys different from more obvious hate groups and far-right militias was their fraternity-style polo shirts and their attempts at marketing themselves as more pro-Western (meaning white male) civilization and less anti-everything else.
Following the debate, Proud Boys Chairman Enrique Tarrio, a Latinos for Trump official, reminded reporters via social media that he was not taking the president's comment as a direct endorsement, but, "Him telling the Proud Boys to stand back and standby is what we have ALWAYS done."
Although the Proud Boys claim to be anti-racist, they blew their cover as a more "acceptable face of hate," as the Southern Poverty Law Center puts it, when its members participated in violent marches and rallies filled with anti-immigrant and anti-Semitic rhetoric. McInnes, who left the organization in 2018, advocates violence in the streets and has watched his own public profile climb.
"We will kill you," McInnes once told his fans and followers. "That's the Proud Boys in a nutshell. We will kill you. We look nice. We speak soft. We have 'boys' in our name, but like Bill the Butcher in the Bowery Boys, we will assassinate you."
McInnes meant the original Proud Boys, not the kinder, gentler Proud Boys. But that's the problem with fascists. You can dress them up, but you can't take them anywhere.
In Nevada, the Proud Boys enjoy a bustling presence on social media and according to their website have chapters in Las Vegas, Reno and Indian Springs/Pahrump. The website celebrated the sentence commutation of Trump ally and dirty trickster Roger Stone, and many of their followers' social media profiles are proudly pro-Trump.
The presence of the Proud Boys and Three Percenters at the No Mask Nevada rallies has drawn the attention of members of law enforcement who work extremist groups, but it hasn't seemed to rouse a bit of concern inside the state Republican Party. You might think the party of law and order would be more concerned about men armed for combat marching and menacing outside the Governor's Mansion even if the resident is a lowly Democrat, but you'd be wrong.
Following the president's dangerous advice and example, the rallies continued even as the state's COVID-19 cases climbed and fellow Nevadans began dying. Republican leaders and contenders for everything from the state Legislature to the US Congress have made stops and cheered protesters on over social media. (A smart move, considering the increased chance of viral spread in those crowds.)
With the country on edge and the president unleashing a daily barrage of alarmist rhetoric about the voting system, GOP leaders remind us again that the Nevada Republican Party is strictly the Party of Trump.
"This is not an election, ladies and gentlemen," GOP state party Chairman Michael McDonald said at a Sept. 12 Trump rally in Minden. "We are at war. We're at war for democracy."
And the Proud Boys, with tacit approval from a major political party, have volunteered to serve as soldiers. Except, they're not fighting for democracy. They're fighting against it.
Just when they were having their best week, something unfortunate but completely predictable happened. President Trump, the man whose failed response to the coronavirus pandemic and refusal to take medical best practices seriously have led to the deaths of 210,000 Americans, tested positive for COVID-19. His campaign events were immediately canceled, no doubt saving lives.
Stand back and stand by, all you Proud Boys and right-wing militia pitbulls out there. But do yourself a favor.
Start wearing a mask. I'm sure you can find one that matches your uniform.
John L. Smith is an author and longtime columnist. He was born in Henderson and his family's Nevada roots go back to 1881. His stories have appeared in Time, Readers Digest, The Daily Beast, Reuters, Ruralite and Desert Companion, among others. He also offers weekly commentary on Nevada Public Radio station KNPR. His newest book—a biography of iconic Nevada civil rights and political leader, Joe Neal— "Westside Slugger: Joe Neal's Lifelong Fight for Social Justice" is published by University of Nevada Press and is available at Amazon.com. Contact him at [email protected] On Twitter: @jlnevadasmith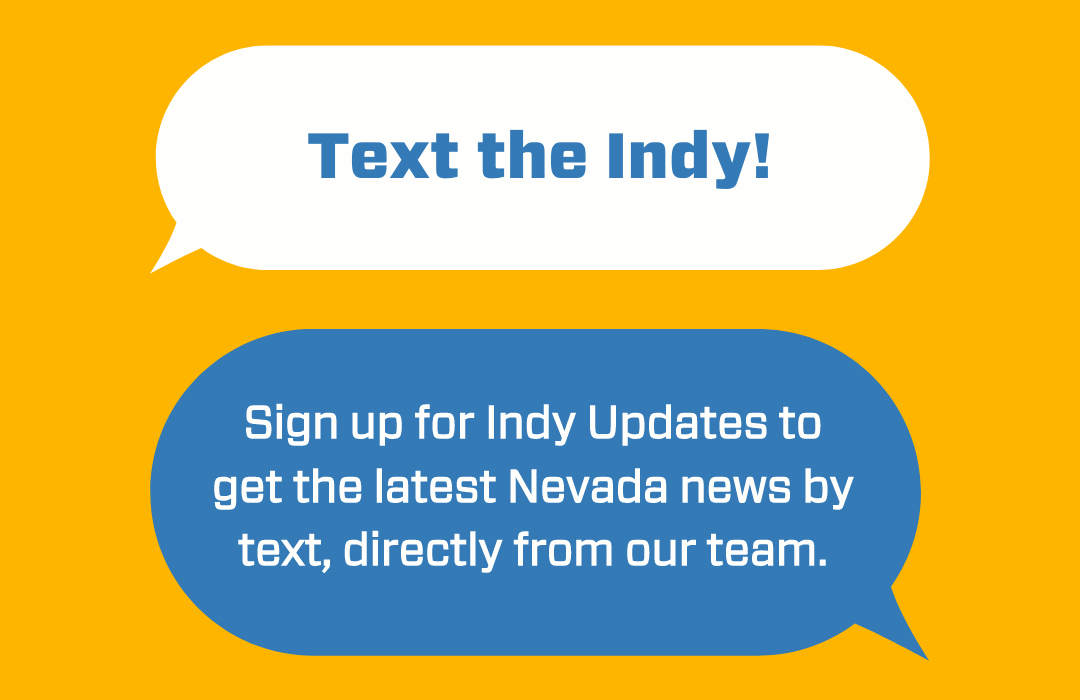 Featured Videos
Comment Policy (updated 4/20/2021): Please keep your comments civil. We reserve the right to delete comments or ban users who engage in personal attacks, use an excess of profanity, make verifiably false statements or are otherwise nasty. Comments that contain links must be approved by admin.