RAGA meets, greets in private at Tahoe to push Trump's agenda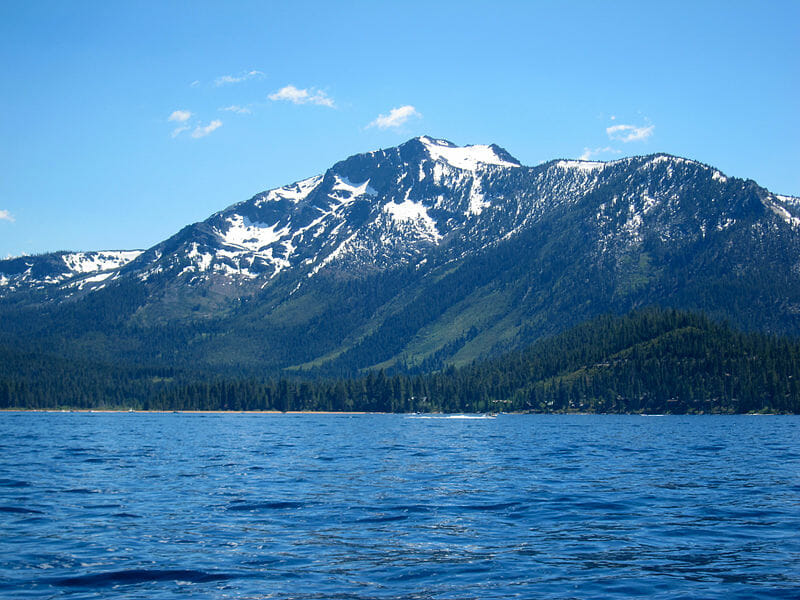 One of the country's more potent political groups gathered this past week at Lake Tahoe and easily managed to avoid the press.
For the Republican Attorneys General Association (RAGA), which meets quarterly at exclusive venues throughout the country, remaining out of the media glare is the easy part. Its officials obviously prefer a low profile, and it's hard to argue with success.
But whether RAGA members played 18 at Edgewood or dined in the finest gourmet rooms is immaterial. Their presence in Nevada was not only a reminder of their mission, the successful recruitment of like-minded candidates, but of the larger stage about to be entered onto by Nevada's own very conservative attorney general, Adam Laxalt.
Why should you care?
Simply because this is the visible fault line in our nation's tectonic political shift. While President Donald Trump manages to pull off the spectacle of the day -- with the press taking the bait every time -- RAGA's members and others cut from the same cloth carry out the heavy lifting of reshaping the foundation of the country right under our feet. For the most part, the decisions being made by conservative attorneys general are viewed individually. They may be lauded, they may be vilified, but they are rarely seen as part of a larger plan to do state-by-state what conservatives in Congress have failed to accomplish at the national level.
It was the Republican AGs who fought President Obama's environmental regulations, his administration's Department of Labor overtime rules, and immigration plan, including the Deferred Action for Parents of Americans. From transgender bathroom status to firearm background checks, wildlife designations to pipeline permits.
In the time of Trump and the Washington gridlock, the monied elite and fixers find so glorious, the work of attorneys general has never been more important. For the Democrats' part, it wasn't members of the minority party in Congress who fought the president's anti-Muslim travel ban, but AGs from Hawaii, Washington, and Virginia who went into battle in a fight that has yet to be fully resolved.
The Democrats have a watered-down version of RAGA that's far less zealous -- and not nearly as effective at fundraising according to published reports. In 2014 it raised slightly more than $731,000.
RAGA was formed more than 15 years ago after what its officials called a need to "address the lack of commitment by some state attorneys general to defend federalism, adhere to the law, and apply a common sense, free market approach to governing." 
Measured by contributions and success in the 2016 election cycle, RAGA is all the rage. Its website crows that as many as 29 state AGs will be Republican this year. And not just any run-of-the-mill GOP grinder or middle-of-the-roader. RAGA's brand of Republicans are "committed to governing in a responsible and effective manner, fighting to protect free enterprise, our liberties and the Constitution."
It's easier to fight when you can raise millions, much of which coming from dark money sources. In the current cycle, RAGA states, it's raised $23.2 million.
But if it's twice that, does anyone care?
How focused is its mission?
"Under the Trump Administration, the role of the Republican attorneys general transitions from 'the last line of defense' to 'the tip of the spear,'" the official website states. "Republican attorneys general are committed to work to unravel the numerous burdensome regulations employed by the previous administration that hamper our way of life and our way of governing, as well as serve as a counterbalance to the Democrat attorneys general and their liberal job-killing agenda in activist's courts."
If that sounds like the playbook of Koch Industries and the U.S. Chamber of Commerce, well, you're beginning to catch on. RAGA has many funding sources, but those two groups are proud sponsors of its elite and private events. According to the non-profit Citizens for Responsibility and Ethics in Washington (CREW), RAGA's private events "attract dozens of corporate executives, lawyers and lobbyists."
The trouble for legal and political ethicists and others who have gone out of style in the current climate, RAGA members appear to have no difficulty taking time to mix and mingle with lobbyists and donors during their conferences. That has raised the ire of the bipartisan National Association of Attorneys General, but in the time of Trump, RAGA pushes the pedal to the metal.
"This year," BuzzFeed News observes with positively cherubic understatement, "there will be more money going toward the efforts to win attorneys general races." Oh, yes there will be.
With the stakes ever higher, all quaint notions of respecting the opposition are laughable relics of a bygone era. Former unofficial agreements not to attempt to knock off incumbents are out of fashion. Scare tactics and heaps of dark money are the order of the day.
Politics as usual has reached state AG's offices like the seeping sludge from a clogged toilet.
The way RAGA rolls, don't be surprised if Laxalt's proposed successor has already been recruited. Not by the state Republican Party, or even the billionaires in Nevada's casino penthouse. Forget whether he's a lifelong Nevadan, or is as recent a transplant as the incumbent.
If he's on the RAGA team, he'll receive plenty of resources -- even if their sources remain in the corporate shadows.
 John L. Smith is a longtime Nevada journalist and author. Contact him at [email protected]. On Twitter: @jlnevadasmith.
Feature photo: By jcookfisher - Mt. Tallac, Lake Tahoe, California Uploaded by Hike395, CC BY 2.0, https://commons.wikimedia.org/w/index.php?curid=11546452
Comment Policy (updated 4/20/2021): Please keep your comments civil. We reserve the right to delete comments or ban users who engage in personal attacks, use an excess of profanity, make verifiably false statements or are otherwise nasty. Comments that contain links must be approved by admin.