UNLV campus seen on Monday, Feb. 24, 2020. (Jeff Scheid/The Nevada Independent)
Reaffirming land-grant status is good for Nevada's students, faculty and economy
April 14th, 2021 - 2:00am
In increasing Nevada's share of federal funding, all options should be on the table. This includes reaffirming land grant status for UNLV, UNR and Desert Research Institute. Senate Bill 287 by Sen. Dallas Harris (D-Las Vegas) aims to do just that.
A policy report published by the Guinn Center last month and summarized in The Nevada Independent showed that Nevada is on the right path to increase its share of federal funds but continues to rank near the bottom of the list at 45th in the country. Nevadans contribute to these federal dollars through taxes, so we should be entitled to receive our fair share of federal funding to support our economy, the state's needs, and to invest in our higher education.
Since the pandemic, Nevada has been hit hard. This legislative session, our lawmakers are debating different revenue opportunities, and have made tough decisions to cut the budget. This includes millions of dollars in cuts to education that will have long-lasting and troubling ripple effects. However, there is a way to invest more in K-12 and higher education without raising taxes — we must strengthen Nevada's ability to compete for federal funds.
Lawmakers on both sides of the aisle agree that Nevada can and must do more to secure federal grants. Gov. Steve Sisolak addressed the issue in the State of the State address in January, and under his leadership more dollars have come back to Nevada. One way to boost Nevada's standing in the competition for federal money is by enacting SB287. This measure will put our premier universities in a better position to compete for funds in the form of research grants from the National Institute of Health, the National Science Foundation, and the Department of Education, just to name a few.
By reaffirming what is already clear to most of us in statute — that UNLV, DRI, and UNR are all recognized as land-grant institutions — Nevada will have greater access to federal funding. This will also help UNLV and UNR maintain their hard-earned Carnegie R1 research status, along with boosting the research capabilities of DRI.
While it is difficult to know just how much federal funding has been left on the table because of the lack of clarity in statute (that SB287 will fix), one thing is for sure: less federal funding means greater inequity for Nevadans, especially our most vulnerable populations. As of February, Nevada's unemployment rate stood at 8.3 percent, the sixth highest in the country. We know this affects Black and Hispanic households disproportionately. Southern Nevada has been particularly hard hit, with its unemployment rate being one of the highest in the nation at 9.3 percent. Feeding America reports that 388,000 Nevadans were struggling with hunger prior to 2021, including 1 in 5 children. The ongoing pandemic and economic crisis have only exacerbated this worrisome trend.
It has never been more clear that the road to recovery runs through our higher education institutions which are helping Nevada's students and workers achieve their dreams. By reaffirming UNLV, UNR, and DRI land-grant status, we are not only placing our premier research institutions in a stronger position to compete for federal dollars against other states, but we are also increasing opportunities for our students to work alongside Nevada's finest researchers. Faculty members and researchers are what will help Nevada have a more resilient, robust, and rewarding economic future.
It is also worth noting that 59 percent of the student population at UNLV and UNR are students of color, and it's Nevada's diverse student population who stand to benefit the most from greater access to federal funding and scholarship opportunities. Our campuses are also home to large numbers of first generation and Pell Grant-eligible students, and increased educational opportunities will assist these students with climbing the economic ladder.
Those who oppose SB287 are using well-worn and false claims saying it will somehow result in less funding for one school over another. This is not true, and we are disappointed to see some basing their arguments on fear tactics that will hurt students like us. Please don't say that you support #OneNevada and then in the next sentence put regionalism over our ability to succeed and achieve our goals as college students.
We need to move beyond this tired narrative within our state. The infighting helps no one other than neighboring states who are eating our lunch. Rising tides raise all ships and together, we can position Nevada to bring more federal dollars back that will lift all of our communities: North and South, rural and urban.
Nevada's road to recovery is our future. The policies lawmakers enact today will make or break our generation's ability to reach for the American Dream. We need lawmakers to invest in STEM education, healthcare research, workforce development, and economic diversification — SB287 will do just that. As students, we are calling for unity from Nevada's stakeholders to work together to prioritize student success and workforce development once and for all. We strongly encourage Nevada's lawmakers to pass SB287.
Olivia Cheche is a 3rd year student at UNLV majoring in Political Science. She is the Senate president for CSUN Student Government. Joshua Padilla is a fourth year student at UNLV majoring in Civil Engineering. He is the Student Body president for CSUN Student Government. Peter Grema is a third  year student at UNLV, majoring in Economics. He is the managing director of the Rebel Venture Fund.
Please join us for
IndieTalks: The rise of nonpartisans in Nevada
Tuesday | May 25, 2021 | 5:00 p.m.
Thank you to our sponsors and host venue: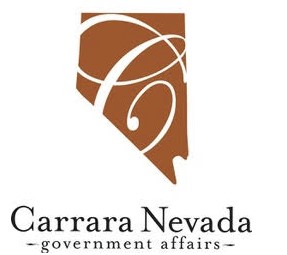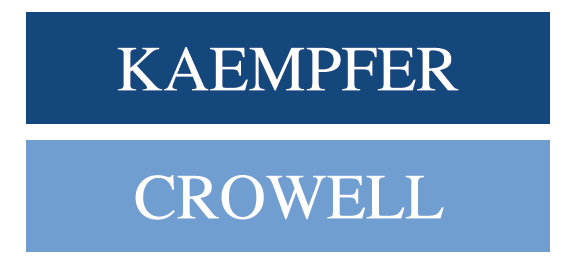 Comment Policy (updated 4/20/2021): Please keep your comments civil. We reserve the right to delete comments or ban users who engage in personal attacks, use an excess of profanity, make verifiably false statements or are otherwise nasty. Comments that contain links must be approved by admin.