Report: Nevada's share of federal grants remained low in 2020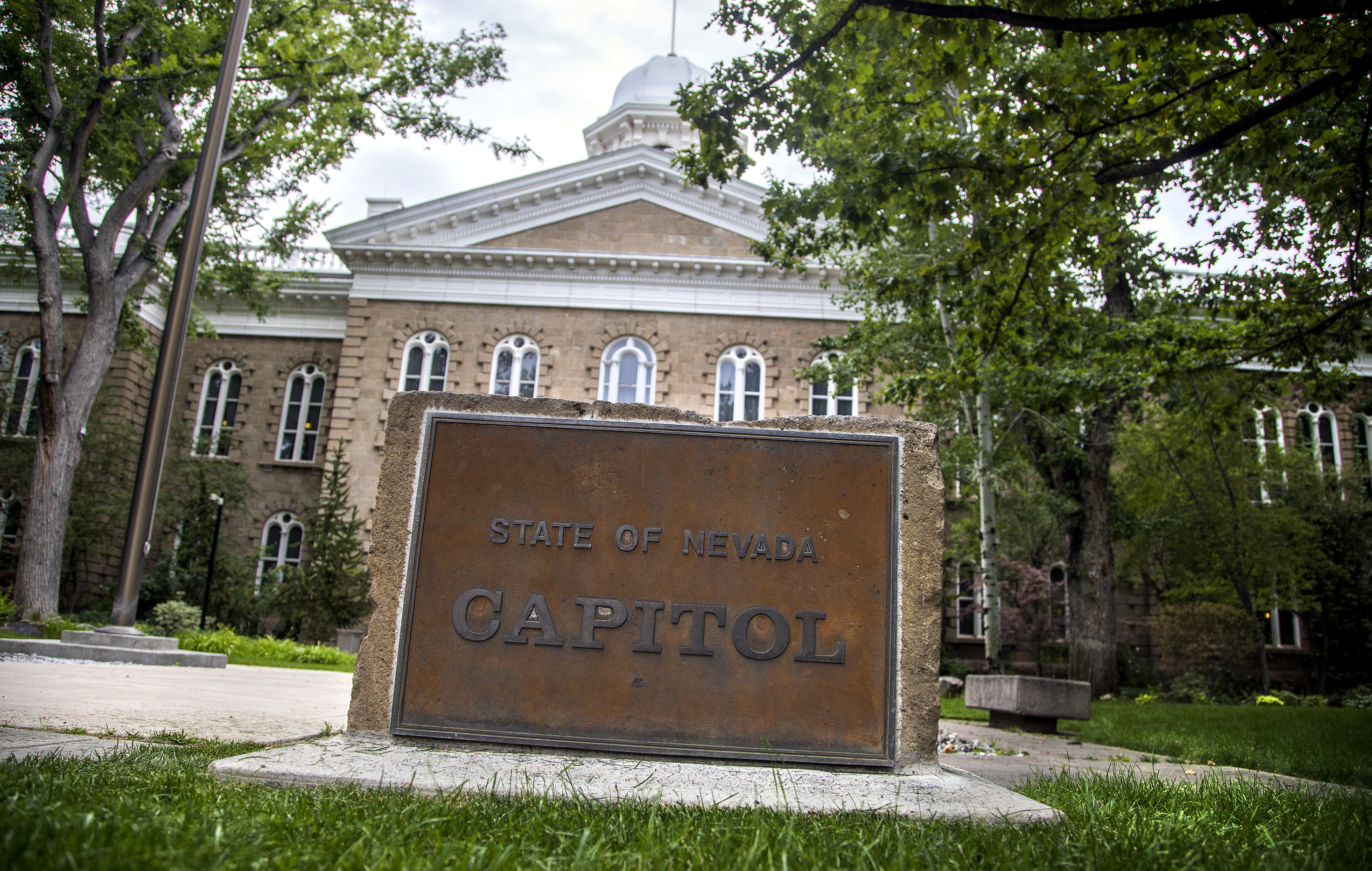 In his 2021 State of the State address, Gov. Steve Sisolak made a pledge: the state would increase its share of federal grants by $100 million over the next two years and by $500 million by 2026.
But that promise implicitly raises a problem that elected officials in both major political parties have been trying to solve for a decade — how to move Nevada up from its current bottom-of-the-list ranking of states that receive the largest share of the federal grant pie.
A new report by the Guinn Center for Policy Priorities released Wednesday highlights Nevada's paltry ranking — the state ranked a lowly 45th in the nation in federal grants per capita in the 2020 fiscal year. Nevada also ranks 42nd on formula grants per capita (grants prescribed by law or administrative regulation, such as Medicaid) and 43rd in federal project grants per capita (which are competitively awarded).
Not all of the news is grim, Guinn Center Director of Economic Policy and report author Meredith Levine said in an interview. The state's adoption of Medicaid expansion in 2014 under the Affordable Care Act has brought billions of federal dollars into the state, and total grant spending in the state has increased dramatically — a 304 percent increase in total federal grant money between 2008 and 2020 and a 227 percent increase in per-capita federal grant dollars over that same time period.
Even though Sisolak's goals for expanding the state's share of federal grants might seem ambitious, Levine (who worked on a similar report in 2018) said it's a goal within the realm of possibility — the return on investment from competitive or matching federal grants can easily ramp up.
But Levine said that competitive grants always come with a degree of uncertainty and that Nevada's best bet for increased federal grant funding would come from modifying federal formulas governing the large-scale "formula" grants such as Medicaid or Title I education programs.
"Ultimately, we're really going to be needing to look at the formula piece to have complete and sustainable revenue from the federal government," she said.
The report isn't a collection of direct policy recommendations, but rather more of a point-in-time evaluation of the federal grant landscape in Nevada and other states through multiple indicators. It breaks federal grants into two categories — formula grants, which are allocated to all states through law or regulation and are based on factors such as population, income, or poverty rate, and project grants, which are competitively awarded.
Formula grants make up the bulk of Nevada's federal share of grants. In the 2020 fiscal year, Nevada received $5.8 billion in formula grants from the federal government, and $1.1 billion in project grants.
The large percentage of formula grants largely comes from Medicaid, which in 2020 accounted for about 51.2 percent of federal grant money awarded to the state. Take away the share of Medicaid dollars, and Nevada would drop from 45th to 50th in state federal grant recipient rankings, with the federal grant per capita amount dropping by 69 percent.
Nevada was ranked 42nd in formula grants per capita in 2020 — something that surprised Levine, given that the median state (Iowa) has a comparable population to Nevada, but received 21 percent more federal formula grants per capita.
The report doesn't dwell much on issues with formula grant allocations, but mentions varying matching Medicaid rates and "small-state" minimums in Medicaid funding leading states to "receive disproportionate amounts of money as a result of these provisions, disadvantaging other states in relative terms."
"I think that that means that we should reconsider how those formulas are written or how they're decided at the federal level, Levine said. "And there might be an opportunity for the stakeholders in the federal government to reconsider what those look like and see which states are coming out on which side of those formulas."
But much of the attention on the Nevada side has focused on the other category: project grants. Lawmakers in 2019 approved a $10 million pilot program for a matching grants program, and lawmakers this session plan to introduce a bill creating a state Cabinet-level position focused on procuring federal grant opportunities.
In the 2020 fiscal year, Nevada ranked 43rd nationally in project grants per capita. But the report found evidence of recent improvement in the state's share of project grants, rising from $153 per capita in the 2016 fiscal year (half the national average) to $342 per capita in the 2020 fiscal year, or about 70 percent of the national average.
The report cites seven recommendations made by the Nevada Advisory Council on Federal Assistance (composed of private and governmental officials focused on increasing the state share of federal grants) aimed at helping the state get over the "perennial barriers" that Nevada faces in obtaining federal grants.
One of those recommendations is implementation of a statewide grant management system. That's not a new idea; lawmakers approved $200,000 a year in funding for the project in the 2017 Legislature, but was derailed by litigation and never got off the ground. The state's grants office told lawmakers last month that it wasn't requesting funding for a grant management system in the next budget cycle.
Levine said such a system could help the state better get a handle on what's working and not working in terms of state efforts to get more federal grants.
"The one question that I get asked a lot about this is, 'Why doesn't Nevada get those competitive grants the way other states do?'" she said. "And the answer is, we don't know, because we don't know if folks are applying here at the rates that they are in other states, or if we're applying and not getting them."
The report describes states as "somewhat circumscribed in their ability to increase federal formula grants receipts," meaning states increasingly look to project or competitive grants to increase their share of federal dollars.
While the report groups Nevada with a collection of fellow states that lack an income tax, (Alaska, Florida, South Dakota, Texas, Washington, and Wyoming) to see if there were any similarities in grant disbursements, the report found "no discernible pattern in rankings" among the states (save Nevada, Texas and Florida continually at the bottom of the list).
"Only some states that do not collect individual income taxes consistently have performed well on (the) amount of project grants per capita," the report states. "Over time, though, all comparison states – even those states at the bottom, like Nevada – have improved their performance, perhaps in recognition of the value that federal dollars provide to states."
The Nevada Independent is raising $200,000 by Dec. 31 to support coverage of the 2024 election.
Tax-deductible donations from readers like you fund this critical work.
If you give today,your donation will be matched dollar-for-dollar.
Give + Get Matched
Featured Videos