Regents delay higher education chancellor pick as vote scuttles search process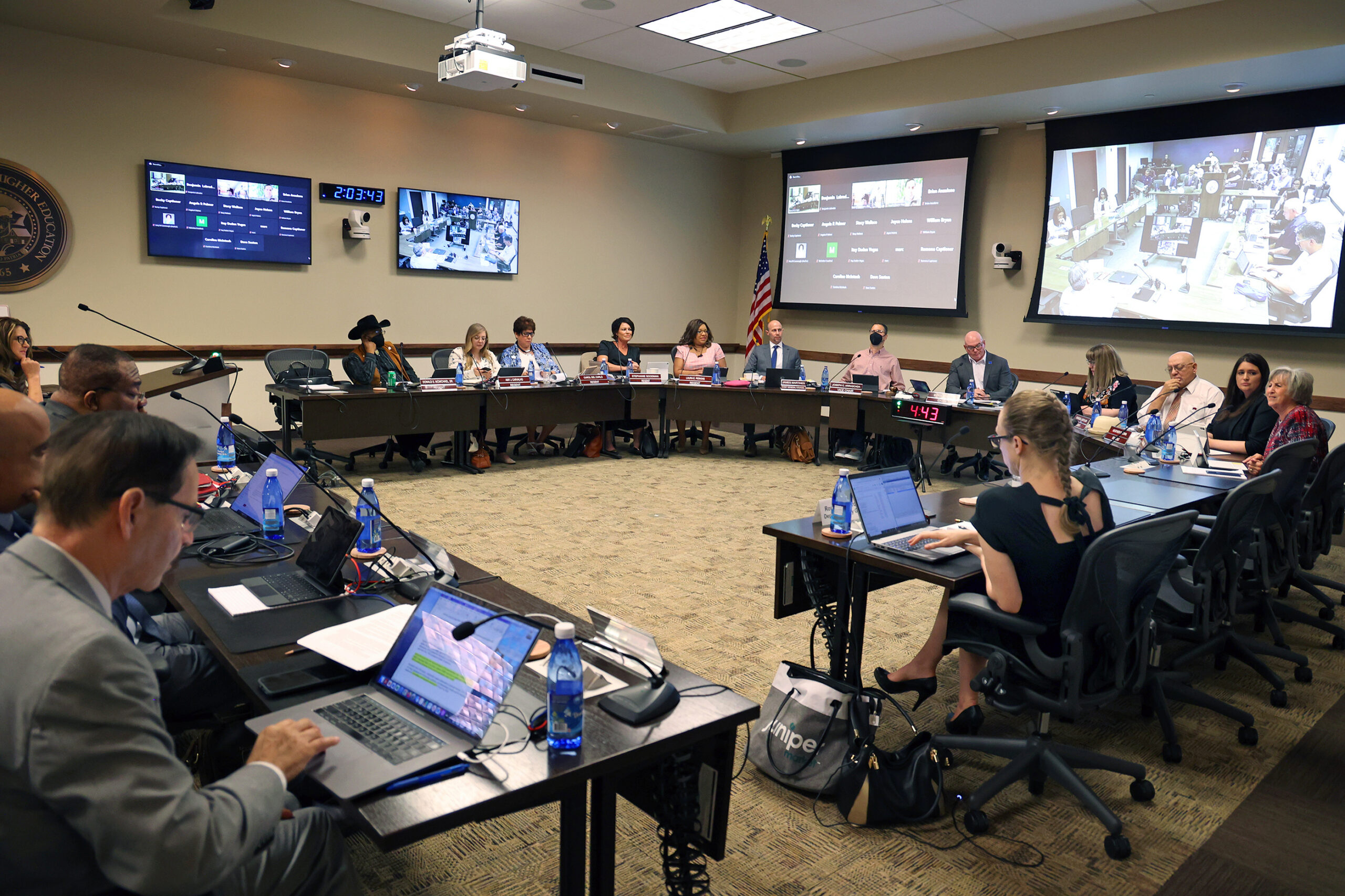 The Board of Regents for the Nevada System of Higher Education voted 8-5 to delay the selection of a new permanent chancellor, killing the potential selection of a Florida university's interim president for the job just a day after he emerged as the favorite candidate of a board search committee.
The move comes after several members of an internal advisory committee and a handful of regents expressed concerns that none of the three candidates selected as finalists by an outside search firm had the necessary higher education or Nevada-specific experience needed for a new permanent chancellor.
The vote spurred a few minutes of chaos and flaring tempers during a Friday special meeting of the board, after Regent Carol Del Carlo moved to start a search for an internal interim chancellor who could be considered at a later date for the permanent position — and specifically named the potential appointment of UNLV Provost Chris Heavey.
That motion was withdrawn and re-made without Heavey's name, opening the potential for a new interim chancellor at a later date. But the mention of the UNLV provost spurred strong reactions from several regents who had backed the appointment of Bethune-Cookman University Interim President Lawrence Drake, who had been recommended by an internal regents search committee on Thursday after a monthslong process.
"It just looks horrifically bad to me," Regent Susan Brager said. "I'm literally mortified that that happened, sitting in this meeting, when we tried to get a chancellor."
Board Vice Chair Joseph Arrascada, who led the search committee that selected Drake on Thursday, called the move a "charade" that "just seems contrived, the entire thing."
"If this was the goal, to sabotage the search, that we did just by the book," Arrascada said. "We have a person that can start Aug. 1, we have that. This whole thing just seems deliberately conceived, it just does not sit well with me at all."
The move caps a process that fell apart in its final few hours, amid criticisms from some regents that the three finalists advanced by an outside search firm did not meet the qualification threshold required for the role of chancellor.
Drake — the interim president of Bethune-Cookman University, a small, private, historically Black university in Daytona Beach, Florida, and a former longtime top executive with Coca-Cola's Africa division — would have succeeded acting Chancellor Dale Erquiaga, who was appointed by regents last June to shepherd the system through the 2023 legislative session.
Drake's proposed contract would have netted him $450,000 in annual base salary — $13,000 more than regents agreed to pay the last permanent chancellor, Melody Rose, in 2020.
He emerged late Thursday as a clear choice for the ad hoc regents committee leading the search, which voted 4-1 to select him above two other finalists: former Lt. Gov. Kate Marshall and Charles Ansell, a vice president at the nonprofit Complete College America. None had long-term experience in large higher education systems — Ansell served in a community college system, while Drake's Bethune-Cookman University has fewer than 3,000 students — and only Drake entered the search with a Ph.D on his resume.
But Drake's possible appointment entered Friday with an unusual degree of uncertainty, as some regents and members of an advisory committee assisting with the search pushed instead to scuttle the search or make no recommendation on a new chancellor during a preliminary Thursday meeting.
"We heard today that we need a champion that will meet the needs of our students, employees and all of the residents of Nevada, and I'm not sure that I felt that today, that I heard that from their testimony," Regent Amy Carvalho said during the meeting.
Those concerns flared again on Friday, as several regents openly questioned the process. Regents were not privy to the names of roughly 80 other candidates who applied to the chancellor job but were not advanced as finalists by the outside firm.
Carvalho, on Friday, said her vote against recommending any candidate had "nothing to do with the past," and argued that it was "important to hear the voices of all the advisory members."
Regent Patrick Boylan on Friday called for a delay to the vote, and a push instead to refocus the chancellor search toward an internal candidate "who knows what they're talking about, who knows the system."
"We heard from faculty, we heard from admin, we heard from students, we heard from all the members on the [advisory] committee … and I think Dr. Drake is a great guy, nice guy, and we cannot have somebody come into a position to learn on the job," Boylan said.
Arrascada, who led the regents' search committee, defended both the search process and the quality of the candidates. He argued passing on Drake would not guarantee another qualified candidate emerges in a future search, and that the Board of Regents would again "take a hit" for scuttling a major search process.
"Don't let our frustration with the process get in the way of hiring a great individual who can continue to lead," Arrascada said. "He is a CEO. This is a CEO position, not a research-based position. He's a leader."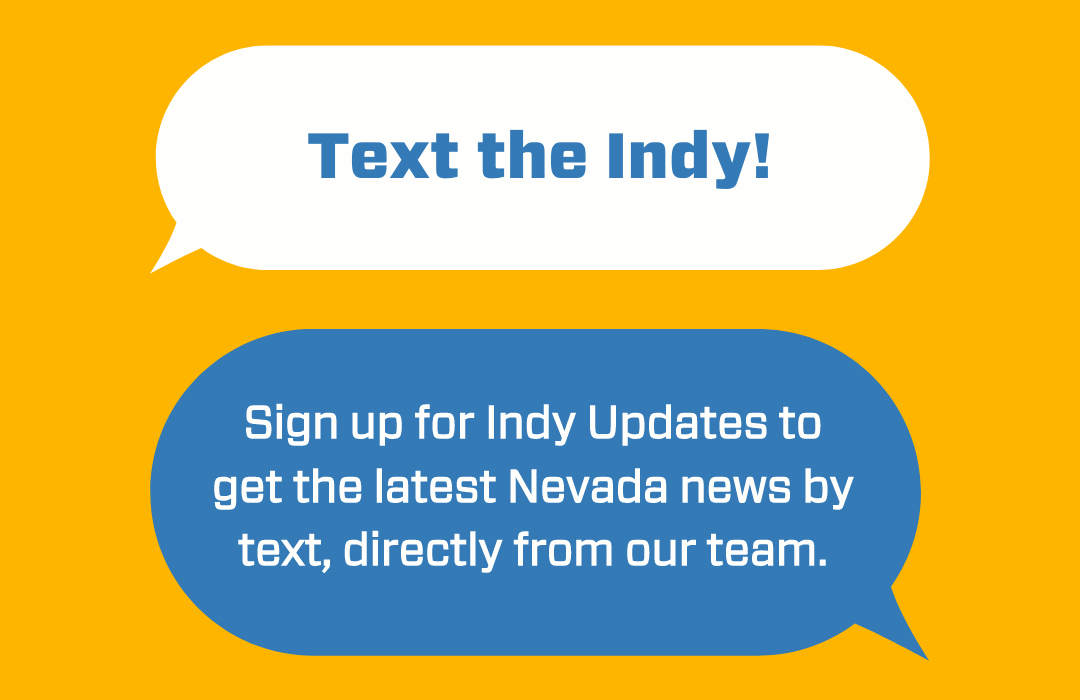 Featured Videos