Regulation delays frustrate Clark County short-term rental owners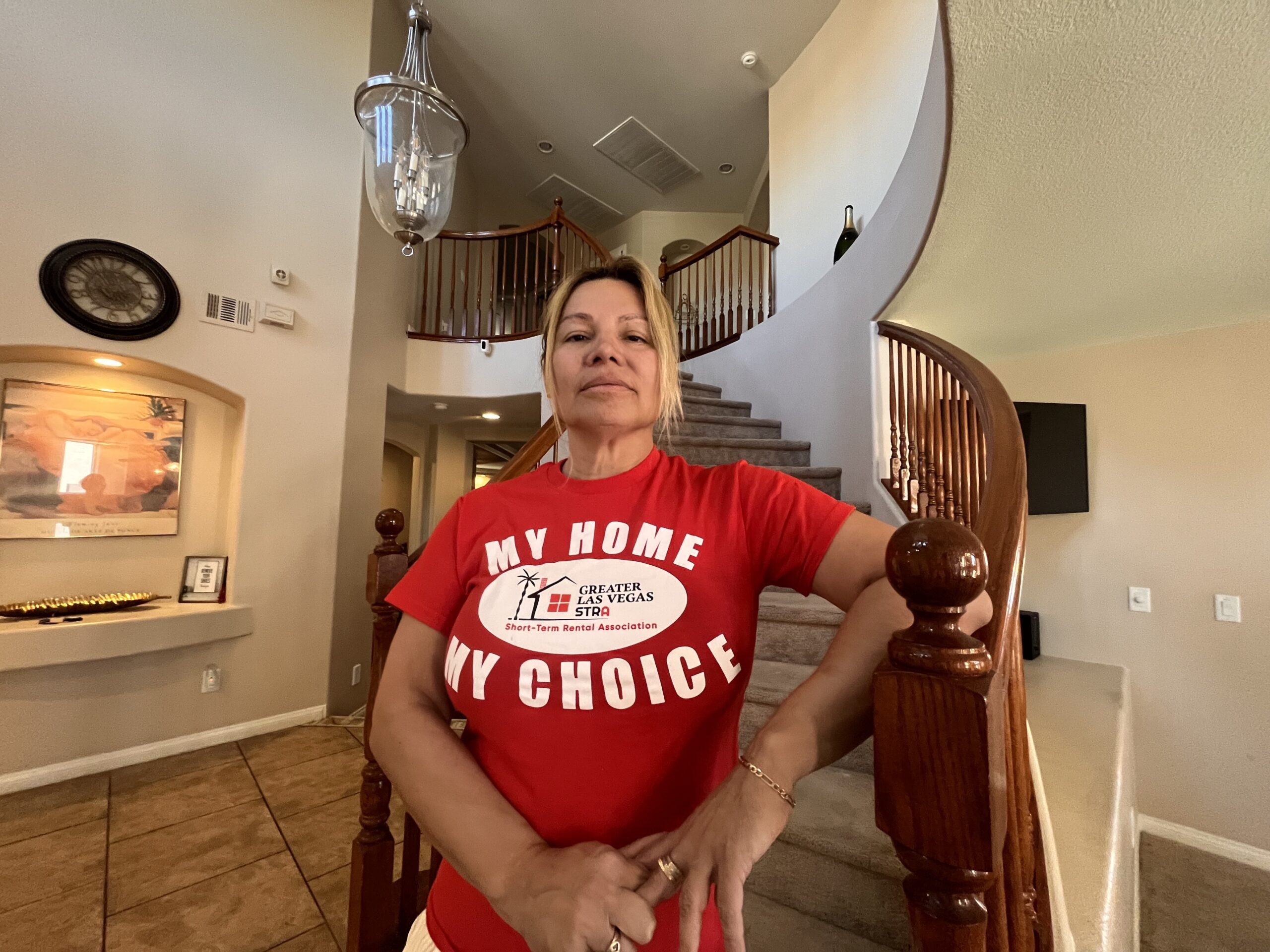 The path to legalizing, licensing and regulating short-term rental units in unincorporated Clark County has not been easy.
Obstacles have ranged from a judge ruling parts of the county's proposed ordinance unconstitutional, to applicants not having enough time to gather the required paperwork — prompting the county to extend the deadline.
Now, a lawsuit is pending with the Nevada Supreme Court, brought by short-term rental owners who say the county created an overly convoluted process that is hurting their livelihoods.
"In their process of writing these new regulations, they just threw anything and everything they could think to make it as difficult and as hard for people to get a license and to operate even after you have a license," said Jacqueline Flores, a short-term unit owner and co-founder of the nonprofit Greater Las Vegas Short-Term Rental Association (GLVSTRA). "We really didn't have a seat at the table."
According to AirDNA's dashboard, a website that tracks properties listed on the vacation-rental sites Airbnb and Vrbo, the number of short-term rentals in the Las Vegas metropolitan area has steadily grown since 2020 to about 13,000 active rentals.
Clark County officials have defended the licensing process, which is aimed at ensuring vacation rentals are subject to the same taxes as hotels.
"We have approached this issue very methodically. The bumps have been small and easy to navigate," county spokesman Erik Pappa said in a statement.
From the Legislature to local neighborhoods
The Legislature in 2021 passed AB363, requiring municipalities to establish regulations and a licensing process for homes and living spaces rented out as "transient lodging," including through Airbnb and Vrbo. Before the 2021 legislation was passed, Clark County had a ban on short-term rentals, but it was not enforced.
The cities of Las Vegas, Henderson and North Las Vegas and unincorporated Clark County have adopted procedures for registration or application, inspection and enforcement of short-term rentals.
But advocates argue that the county's process has been overly complicated and unnecessarily strict.
Henderson requires transient lodging rentals be at least 1,500 feet from each other as well as from schools and parks. The City of Las Vegas allows short-term rentals to be as close as 660 feet from each other, but it only permits homes with no more than three rooms that are owner-occupied — meaning only rooms can be rented, not the whole house.
Short-term rental properties in unincorporated Clark County are required to be at least 1,000 feet from each other, have a 10 p.m. curfew for outdoor amenities and guests are only allowed to use radios, stereos and sound speakers indoors.
The 2021 bill also mandated that short-term rentals can't be within 2,500 feet from a hotel or resort, which advocates and homeowners argued during the bill's hearings in 2021 would only help the hotel industry to keep control of potential competition. Then-Assemblywoman Rochelle Nguyen (D-Las Vegas), the bill's sponsor, said at the time that the distance limit would "protect housing affordability" near the Strip.
Flores estimates that there are between 7,000 and 10,000 short-term rental units in unincorporated Clark County but just about 1,300 pre-applied between September and March to be licensed. Property owners were required to submit signed and notarized statements about their dwelling, including whether it is in unincorporated Clark County, the number of rooms and names of property owners, to be vetted as eligible and be given a random number to establish the future application review order.
Clark County's projected timeline states that the business license department can determine whether the application is "complete" and applications could be rejected if deemed incomplete — although every step leading up to review requires all documents to be complete before moving to the next.
"That goes to show that the vast majority of [owners] do not trust the system," Flores told The Nevada Independent about the low response rate, adding that it feels like the county has "purposely created this convoluted mess" to discourage short-term rental owners from applying for a license.
Flores also argues there has not been enough outreach or education in other languages. She said she has taken the role of helping Spanish-speaking hosts come into compliance by translating for them.
When asked about short-term rental owners expressing discontent with the county over the regulations, county spokesperson Pappa said in a statement to The Nevada Independent that their research showed that "communities that took the approach of being less restrictive and then became more restrictive was problematic because it creates two classes of licensure and legal liability."
"It was determined that the best approach at the outset called for being more restrictive than not," Pappa added. "The County will evaluate the implementation of the ordinance and determine what changes may be needed in the future."
A legal battle
In August 2022, GLVSTRA filed a lawsuit against Clark County arguing that the regulations required the property owners and their guests to "give up … large swaths" of their constitutional rights.
Clark County District Court Judge Jessica Peterson found in February that some of the county's regulations were unconstitutional and granted a preliminary injunction. Among the elements of the ordinance that were amended after the ruling was a provision requiring hosts to allow county officials to inspect the residential units without notice. It now requires the county to give a 48-hour warning before an inspection.
But despite the court siding with GLVSTRA in some of the regulations, it wasn't enough of a change, Flores said. The organization appealed in March and the case is pending in the Supreme Court.
In June, Clark County announced it would extend the application period for short-term rental unit licenses to Aug. 21 to allow more time for applicants to file required paperwork such as a Nevada business license, evidence of liability insurance and sewer services billing.
Clark County officials said that they sent out notices by email and traditional mail May 22, to the 1,170 eligible pre-applicants asking them to submit a complete application by June 21. However the county received only 255 applications by early June and other applicants had expressed concerns about not having enough time to gather and submit the required documents, Pappa said — prompting the deadline to be pushed to August.
While the licensing process in unincorporated Clark County is underway, active unlicensed short-term rental units can be subject to penalty fines between $1,000 to $10,000. Enforcement is largely complaint driven, according to Pappa.
Flores said that short-term rental unit owners tend to care for their homes more to maintain their good reviews and clientele — in part helping the neighborhood look good and help the economy off the Strip.
"We feel that it's really not hurting the [hospitality] industry, we're actually helping to bring people that wouldn't otherwise come to Las Vegas. You have families that sometimes cannot afford several hotel rooms, but now, they're able to [bring their] families together and stay in a home," Flores said. "We're helping Nevadans earn extra money."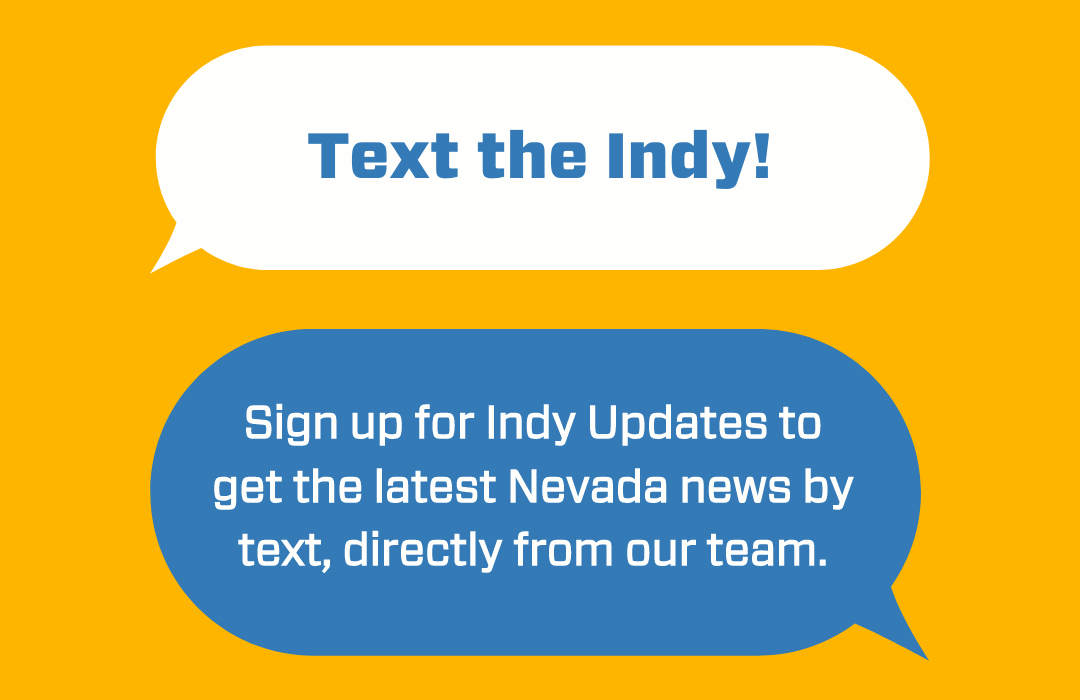 Featured Videos