Regulators claim energy choice ballot question will cost millions to implement, raise electric bills for residential customers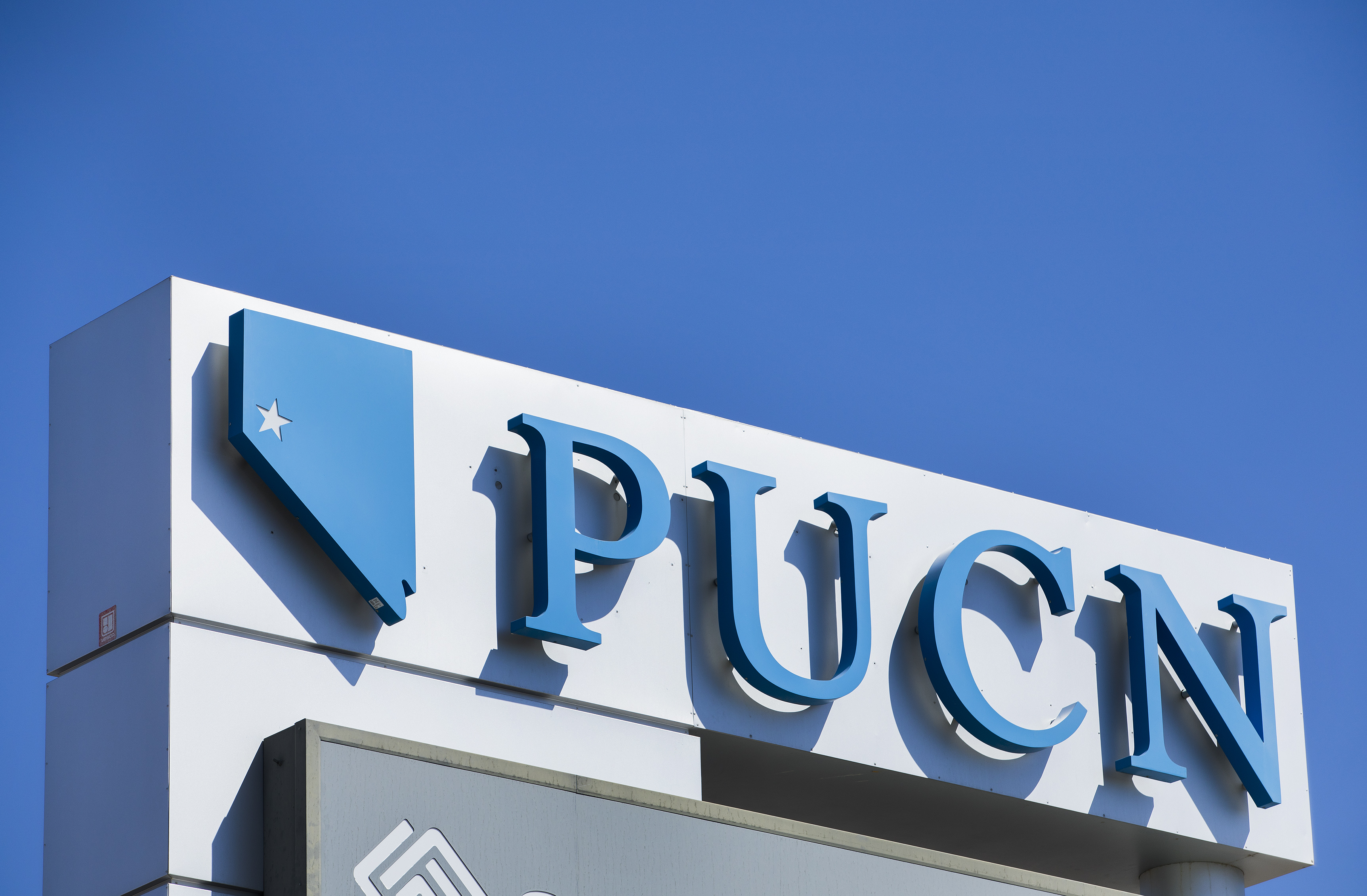 Passing a major retail energy choice ballot question in 2018 would likely cost the state nearly $150 million to successfully set up, and potentially raise residential electric prices for at least the next 10 years, according to a major report released by state energy regulators.
The 109-page report, published Wednesday by Public Utilities Chairman Joe Reynolds, lays out a laundry list of potential issues and costs — including potential $24 hikes to monthly electric bills — associated with the Energy Choice Initiative, a proposed 2018 ballot question that would end NV Energy's monopoly on electric service and require the state to transition to a competitive retail electric market by 2023.
"Much of what the Energy Choice Initiative will bring to Nevada is unproven and unknown, and if voters approve the Energy Choice Initiative in its current form in 2018, then Nevada ratepayers will be headed into a new era regarding the way electricity is generated, delivered and paid for in Nevada," he wrote. "Whether this is a good or bad thing is up to each voter to decide."
Though the report claims to be neutral, the conclusions and analysis undoubtedly will thrust the state PUC — a 3-person board appointed by the governor with about 100 staff members — into the middle of a divisive and expensive fight among some of the most powerful and well-funded businesses in the state.
The report itself was not born without controversy — it was brought by request of the Governor's Committee on Energy Choice, a 25-member advisory committee chaired by Lt. Gov. Mark Hutchison and charged with coming up with recommendations for implementing the ballot question if it passes again in 2018. Though the committee voted against asking the PUC to study costs and benefits of the initiative, Reynolds and the PUC did so anyways.
In a response to the report, the Yes on 3 campaign panned it as "one-sided" and linked it to the commission's controversial 2016 decision to limit the benefits that rooftop solar customers receive from net metering programs.
"The PUC has written a one sided report as a power grab to protect NV Energy's monopoly and attempt to overturn the will of 73 percent of Nevada voters," Yes on 3 spokesman Bradley Mayer said in a statement. "These are the same insiders who killed rooftop solar in 2016 and have overcharged Nevada families hundreds of millions of dollars."
Jon Wellinghoff, a former Federal Energy Regulatory Commission chairman and energy consultant who works with the Yes on 3 campaign, said in an interview that the entire report should be dismissed because the commission did not allow for standard procedure — cross-examination, discovery and other typical portions of a PUC case — to be used in the report.
"It's more than disturbing to me that a regulatory agency that acts under the Administrative Procedure Act under the state of Nevada is issuing findings without any evidence," he said. "It's completely beyond the scope of what the PUC was tasked to do."
The ballot question itself passed on an overwhelming 72 to 28 percent in 2016 and is largely bankrolled by the Las Vegas Sands and data center giant Switch. But more serious opposition to the measure has emerged in recent months — a coalition group opposing the measure (in part funded by NV Energy) announced it had reserved close to $12 million in television ads as part of a campaign to defeat the measure. The top Democratic candidates for governor — Clark County Commissioners Steve Sisolak and Chris Giunchigliani — both announced this week that they would oppose the measure, after supporting it in 2016.
The report found Nevada enjoys the seventh lowest electric rate for combined residential, commercial and industrial ratepayers in 2016, with the average retail price of 8.39 cents per kilowatt hour. It also notes that monthly residential power bills have been significantly decreased (up to $4 a month) after the commission approved reducing NV Energy's revenue targets following passage of the federal Tax Cuts and Jobs Act last year.  
Payments on stranded assets — which Reynolds compared to making payments on a broken-down car — would likely total around $4 billion, including all of the incumbent utility's existing power plants and long term power-purchase agreement contracts. The report notes that waning demand for natural gas plants, unprofitable contracts and the "strategic disadvantage" faced by the utility in being forced to sell off contracts or assets with a built-in deadline would all add to the cost.
"While Proponents of the Energy Choice Initiative argue that NV Energy can sell its existing power plants and assign its contracts to someone else, this suggestion grossly overlooks the reality that current open market conditions for these obligations shows that they would likely be sold or assigned at a loss," he wrote.
Additionally, NV Energy is owed $327 million in regulatory assets — expenses incurred by the utility but allowed to be collected on a deferred basis — that ratepayers will still need to pay, with or without the ballot question. The report states that ratepayers would also be on the hook for any additional legal costs associated with the sale of assets or power contracts.
In total, the report estimated that the initiative's start-up costs — including new technologies and the cost to join a wholesale power market — would run approximately $101 million, and that spreading that out over power bills would result in an average rate increase of $0.50 per month for Southern Nevada residential customers. The report also said yearly maintenance costs for the system would be around $45.7 million, which would lead to an estimated $2.28 per month increase in Southern Nevada residential power bills and $4.81 per month increase for Northern Nevada customers.
If the cost of stranded assets comes in at around $4 billion, the report estimates that residential customers in Southern Nevada would see a $24.91 hike in monthly power bills, while Northern Nevada residential customers would see a $6.52 monthly hike.
"It is unreasonable for anyone to suggest that these costs will be nothing or will be immediately offset by new market electricity rates," the report states. "Indeed, no reasonable basis exists to believe they will be, at least not in the short term, i.e. the first 10 years."
The PUC itself estimated that it would need $4.4 million every two year budget cycle to manage and implement the ballot question. The report estimated that, based on experiences in other states and the fact that no state has gone through a similar process in over a decade, the state would likely need to spend up to $10 million on initial consumer outreach and education to successfully make the transition.
The report also downplayed comparisons that backers of the initiative have made to other states with retail electric markets, including Pennsylvania, Texas and California, calling it a "tenuous argument wrought with pitfalls."
Reynolds wrote that the above-mentioned states, when compared to Nevada, have more nuclear energy, higher carbon emissions, fewer solar generation and higher electric prices for consumers.
"Given Nevada's opposition to nuclear energy and the protracted litigation surrounding the proposed nuclear waste dump at Yucca Mountain, as well as Nevada's public policy to close coal-fired generation facilities, looking to high carbon-dioxide emitting states such as Illinois, Pennsylvania, and Texas as models of what Nevada seeks to become appears misplaced and incongruent with Nevada's renewable energy goals," he wrote.
Reynolds also noted in the report that no other state has partially or fully restructured their electric markets through constitutional amendment, a process he called "extraordinarily unique."
The report also highlighted concerns from electric unions that passage of the ballot question would force NV Energy to lay off up to 400 union workers, and potentially additional contractors and support staff. He wrote that job benefits from the initiative appeared "undefined" and were "wishful thinking" at this point — while noting that many attorneys may gain work from the implementation process if the ballot question passes.
He also highlighted that the 453-word proposed amendment would essentially elevate two new constitutional rights for Nevadans — the right to have a "meaningful choice" of electric supplier and of any individual or business to sell, trade or otherwise dispose of electricity. Arguably, the report states, a ratepayer without more than one electric provider to choose from could sue the state on constitutional grounds for not providing meaningful choice.
Reynolds also took issue with the plain language of the ballot measure, saying it had multiple "conflicts and ambiguities" that could lead to legal challenges and "hinder" successful attempts to implement the ballot question, such as requiring an "open and competitive market" that also directs the government to reduce costs and promote renewable energy.
"A true open and competitive market cannot artificially impose price restrictions or government policy objections," he wrote. "These ideas are in conflict."
The report also notes that while the ballot initiative expressly states that passage shall not interfere with existing policies on renewable energy, energy efficiency and environmental protection, it does not mention programs assisting low-income residents with electric bills. Omission, Reynolds wrote, means that it could "impair" the ability for electric regulators and the Legislature to impose a "Universal Energy Charge" — which collected $9.7 million from power bills and assisted more than 26,000 low-income households with power bills.
The report also said there was "reasonable uncertainty" about the future of the state's net metering program for residential rooftop solar customers, which state lawmakers helped restart during the 2017 legislative session by approving favorable reimbursement rates for excess energy created by the solar panels. Although the legislation contained language referencing the ballot question, Reynolds wrote that it "remains a bedrock principle of American jurisprudence" that constitutional provisions overwrite state law.
Reynolds wrote in the report that if the ballot question passes, Nevada would be best suited to joining the California Independent System Operator (CAISO) as part of a wholesale market — broadly defined as the selling and buying of electricity between the points of generation and retail sale. But because of various regulatory and structural hurdles — including amending CAISO's governance structure to include Nevada — the report states that joining CAISO by the 2023 deadline would be "difficult under even the best-case scenario that everything goes smoothly on all fronts."
Rural electric cooperatives could also face uncertainty, according to the report, as no "carve-out" for the voluntary nonprofits that service many of the far-flung rural corners of the state exists as part of the ballot question. Reynolds writes that while they could continue as a concept, rural customers would also have new suppliers to purchase electricity from, which could "undermine the premise upon which rural cooperatives operate in Nevada."
Overall, Reynolds wrote that the ballot question will have a "considerable negative financial impact" to Nevada's rural communities, and that "no discernable benefits" to rural cooperatives or municipalities were presented to the commission.
The report concludes with a suggested timeline for state lawmakers to successfully implement the measure by the 2023 deadline in the ballot question, but notes that it takes an average of 5.5 years to transition energy markets and to "hit the ground running."
"Failure to launch in time — when the clock strikes midnight — could result in legal chaos," the report states.
It suggests having lawmakers outline policies and priorities for a future retail market, reaching out to CAISO and also engaging in a study of other wholesale market options and needs. It also suggests creating a "core working group" composed of lawmakers, PUC officials, state agencies, NV Energy and other stakeholders to oversee the process and be independent from any stakeholder that has a "pecuniary interest" in the outcome, and charge the group with guiding the state through the transition process.
Disclosure: Switch, NV Energy, Steve Sisolak and Chris Giunchigliani have donated to The Nevada Independent. You can see a full list of donors here.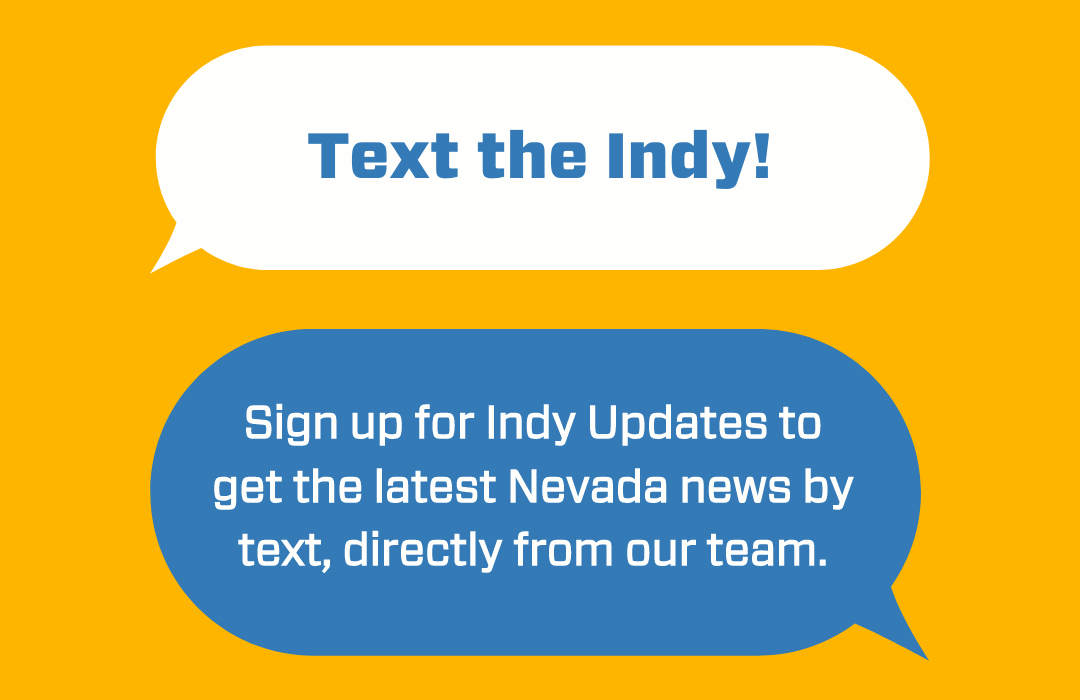 Featured Videos
Comment Policy (updated 4/20/2021): Please keep your comments civil. We reserve the right to delete comments or ban users who engage in personal attacks, use an excess of profanity, make verifiably false statements or are otherwise nasty. Comments that contain links must be approved by admin.