Regulators seek to ban Wynn from casino industry over sexual misconduct allegations, say he 'is not a person of good character'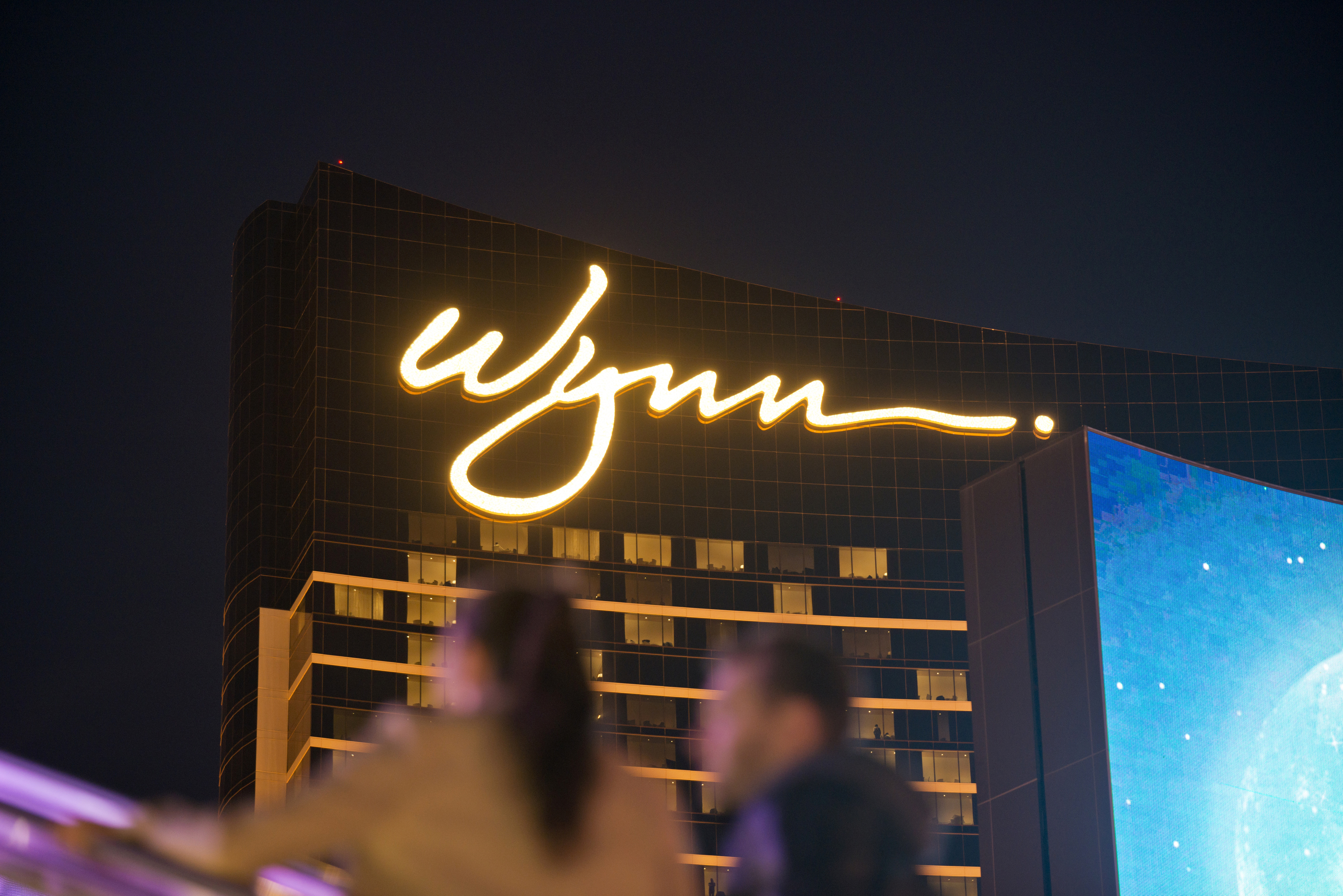 Nevada gaming regulators are moving to have Steve Wynn, the casino mogul credited with shaping the Las Vegas Strip as it's known today and accused of committing serial sexual misconduct against his employees, formally declared unsuitable to hold a state gaming license.
The Nevada Gaming Control Board lodged a complaint on Monday alleging Wynn "is not a person of good character, honesty, and/or integrity" who is "unsuitable to be associated with a gaming enterprise or the gaming industry as a whole." The complaint cites numerous allegations that Wynn sexually harassed employees who were dependent on him for their livelihood and covered it up through confidential, sometimes multimillion-dollar settlements.
"Mr. Wynn has repeatedly violated Nevada's gaming statutes and regulations, bringing discredit upon the state of Nevada and its gaming industry," the complaint says, adding that the conduct and the media attention that followed "damaged the public's confidence and trust in an industry that is vitally important to the economy of the State of Nevada and the general welfare of its inhabitants."
The Nevada Gaming Control Board is also asking the Nevada Gaming Commission to impose a monetary fine on Wynn for each of the five counts laid out in the complaint, including his refusal to appear in person at an investigatory hearing that was scheduled in September. In Nevada's two-tier casino regulation system, the commission has "full and absolute power" to revoke any finding that a person is suitable to hold a casino license in the state.
Declaring Wynn unfit for a license would be the latest repercussion in a spectacular fall from grace that began nearly two years ago. Wynn left his post as chairman and CEO of the company that bears his name, and Wynn Resorts was assessed a $20 million fine — a state record — for failing to properly investigate the harassment.
The complaint notes that Wynn did not show up to an investigative hearing that the regulatory board held last September to probe the allegations. State law gives both the Gaming Control Board and Gaming Commission the power to issue subpoenas and to "compel the attendance of witnesses."
According to the complaint, Wynn's attorneys said that he would not appear in person for the hearing, stating that he was no longer a "bona-fide licensee" and that because he had hired attorneys to pursue defamation lawsuits related to the unwelcome sexual conduct claims, Wynn "cannot be reasonably expected to waive any of his privileges except at the appropriate time and in the appropriate judicial forum."
In its complaint, the board wrote that Wynn's refusal to appear at the September hearing "hindered" the board's ability to perform its duty and deprived them of "material information and testimony required to conduct a thorough and complete investigation."
In January of 2018, the Wall Street Journal published a story alleging that Wynn had used his power and influence to sexually exploit employees, including interviews with multiple people who described "behavior that cumulatively would amount to a decades-long pattern of sexual misconduct" by Wynn.
Although he strenuously denied the allegations at the time, Wynn publicly resigned as CEO of his namesake casino company, Wynn Resorts, in February 2018. The company was later fined for failure to "initiate and/or conduct an investigation" into allegations of sexual harassment and misconduct against Wynn.
The complaint describes the findings of the board's own, seven-month probe into Wynn's behavior, concluding that Wynn's conduct "was not consistent with good character and poses a threat to the public interest of the State of Nevada."
"The evidence from the investigation demonstrates a pattern of Mr. Wynn recklessly engaging in sexual conduct with subordinate employees, which even if it was consensual as maintained by Mr. Wynn, is oblivious to the significant power imbalance between the CEO of a major gaming company and subordinate employees dependent on Mr. Wynn's approval for continued employment," the complaint said.
The Massachusetts Gaming Commission launched its own investigation into the company — which planned to open a casino in Everett, Massachusetts — and fined Wynn Resorts $35 million in April 2019.
In September, nine women who work at Wynn Resorts as manicurists and makeup artists filed a lawsuit against the company, alleging sexual harassment by Wynn and retaliation against them after the Journal story was published in 2018.
The casino company's current chairman, Phil Satre, told the Gaming Commission in August that nobody from the company's management has recently had "any personal or professional relationship with him," according to the Las Vegas Review-Journal.
Wynn crafted a larger-than-life persona as he opened several luxury casinos on the Las Vegas Strip in the late 1980s and early 1990s. He opened The Mirage in 1989 with extravagant attractions including a volcano and the white tigers of illusionists Siegfried and Roy, creating the first megaresort in a casino landscape better known for dark, low-ceilinged gambling pits.
He opened Treasure Island in 1993 and the Bellagio in 1998 — complete with a sprawling lake and dancing fountains in the desert — before selling the properties to MGM. After starting his own namesake company, Wynn Resorts, in 2002, he topped one of the twin copper-colored towers with his own signature. The publicly-traded company that still retains the Wynn name operates six properties through Nevada, Massachusetts and Macau, and in 2018 saw more than $6.7 billion in revenue.
Although he had an at-times tumultuous relationship with President Donald Trump over the past decades, Trump hand-picked Wynn to serve as the finance chair of the Republican National Committee after the 2016 election. Wynn resigned that seat after the misconduct allegations came to light, but continued to make six-figure donations to the RNC and other Republican groups after he had resigned his post.
Complaint - 19-03 Stephen Wynn by Riley Snyder on Scribd
Updated at 7:47 a.m. to include additional information about Steve Wynn.
The Nevada Independent is raising $200,000 by Dec. 31 to support coverage of the 2024 election.
Tax-deductible donations from readers like you fund this critical work.
If you give today,your donation will be matched dollar-for-dollar.
Give + Get Matched
Featured Videos