Reid on his environmental legacy, compromise and a Biden climate agenda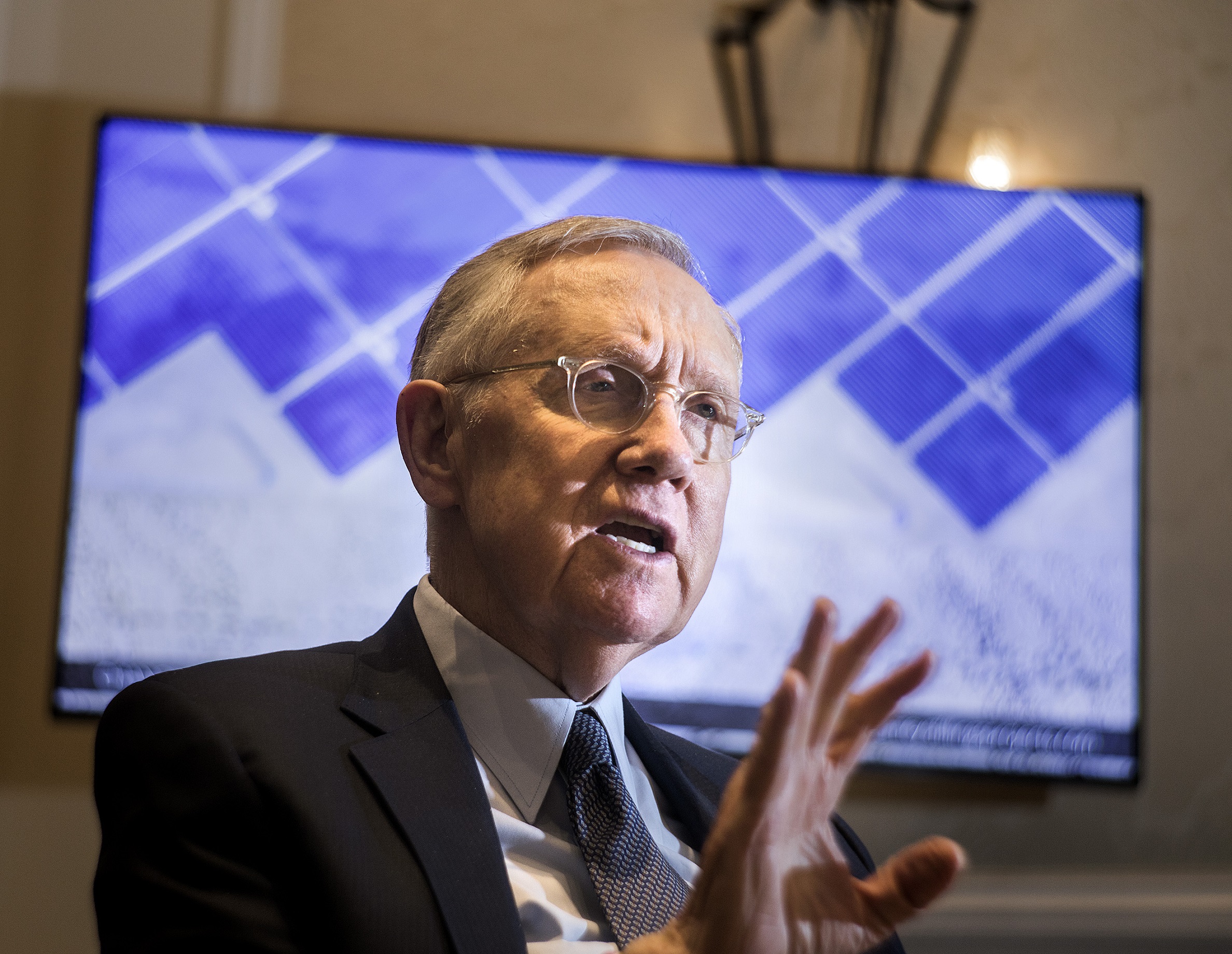 When archivists began to sit down and dissect former Sen. Harry Reid's papers from his time in Congress, they found that more than half of his work dealt, in some form, with the environment.
This was never part of a grand-plan. Reid did not set off on a mission to focus his attention on issues like water and public land — at least that's what he says now.
He simply did the work of being a U.S. senator in an arid state dealing with the natural resource pressures of rapid growth, a state where the federal government managed nearly 85 percent of the land and often treated it like a wasteland, a proving ground to test atomic bombs.
"I believe that Nevada is a very sensitive state," Reid said. "Climate change started affecting us some time ago, and I'm glad that I was vigilant and did what I could to protect it."
A new documentary explores how Reid used power, as he rose through the ranks of Congress, to forge compromises on longstanding issues harming Native communities and degrading public land. On many issues, Reid built coalitions that worked toward correcting environmental wrongs. 
But some of his stances made him a polarizing figure. His decisions to designate wilderness land put him at odds with ranchers and turned him into an unpopular figure with some in rural Nevada.
On other issues, from backing the mining industry to supporting the Las Vegas pipeline, Reid frustrated environmentalists who felt that many of his major compromises, with carve-outs for economic development and growth, had too many costs. They wanted Reid to go farther.
All of this came against the backdrop of larger trends taking place.
Reid was elected to Congress in 1982 during the final years of the Cold War. For decades, the federal government had used Nevada for atomic testing, sending plumes of radiation downwind.
Jon Christensen, who produced the documentary with UCLA's Institute of the Environment and Sustainability, said there was a perception in the federal government that the Nevada desert was a wasteland and not worthy of protection. Reid, he said, worked to change that image.
In particular, Christensen said Reid's long-standing opposition to the Yucca Mountain waste repository "was an important part of this turn from this last generation — from seeing Nevada as a wasteland where you could put the stuff that nobody else wanted to a very vibrant, beautiful, diverse state in terms of ecosystems and geography and people and cultures."
It was also a period of urbanization. When Reid was a freshman representative in Congress, Las Vegas had a population of about 505,000 residents. When Reid retired from the Senate in 2016, the state's largest metro area had grown about five times larger — to roughly 2.4 million. That growth increased pressure on water and public land, creating tensions that still exist today.
Earlier this month, Reid and Christensen spoke to The Nevada Independent about his legacy on environmental issues, from settling disputes on the Truckee and Walker rivers to closing the Reid Gardner Generating Station and cleaning up the Anaconda Copper Mine. Reid also talked about the role of Congress in crafting legislation and climate action in a Biden administration.
Art of compromise
In the West, most issues involving public land inherently affect a range of competing interests.
Federal public land is often managed for multiple uses: habitat conservation, grazing, hunting, mining, and recreation. But Congress can play a role in tilting the scales toward conservation or development. It can establish wilderness areas and place rules around how public land is used.
As a senator, Reid helped craft a number of pieces of legislation that protected millions of acres as wilderness. Those types of environmental wins increased the amount of conserved land in the state, but they came with negotiation and compromises that often allowed for development, whether it was mining in rural Nevada or homebuilding in Las Vegas, to proceed on public land.
"Legislation is the art of compromise," Reid stressed. "Compromise is not a bad word. It's a good word. It's what legislation is all about. And I've been fortunate to understand that."
Reid said he recognized early on that he needed to work with Republican colleagues like former Rep. Barbara Vucanovich and Sen. John Ensign to get what he wanted passed in Congress.
"I was able to give them some stuff that they wanted for the business community, and I got [legislation] for the public community," Reid said. "So that's how I got it done."
This type of deal-making in Congress, Reid said, helped him address water conflicts in Northern Nevada. Reid touted his success in setting the stage to improve the water quality of two desert terminal lakes: Pyramid Lake and Walker Lake. As ranchers had diverted more and more water upstream, the lakes — sacred to Native communities — began to dissipate at an alarming rate.
But coming to a settlement, in the case of Pyramid Lake, took years. And while Reid wanted to compromise, he took a stance: He wanted to see the restoration of the lake and its fisheries, as well as water for wetlands in the Fallon area that are critical for North American bird migration.
"We kept water from the ranchers, and we put water into Pyramid Lake," he said.
Reid said one of things he learned was how "terribly bad" Native communities had been treated — "decade after decade after decade, they couldn't even fish in their own lake part of the time."
Compromise is sometimes discussed as finding a win-win. In reality, it often means that many interests walk away without something they want, a common theme in Reid's approach.
Even compromised solutions made Reid a polarizing figure in many places and among some of his supporters on environmental issues. In rural Nevada, Reid was disliked for establishing large tracts of wilderness and for redirecting water back to tribes who had seen their water taken.
"I think when I started doing my wilderness stuff, I went from being the most popular person in rural Nevada, because I was from rural Nevada, Searchlight, to being the most unpopular," he said. "Because rural communities, Elko County, they all fought me on wilderness."
At times, Reid also broke with environmentalists. He supported the General Mining Law of 1872, which exempts miners from paying royalties. He also backed the Las Vegas pipeline, a proposal to siphon groundwater from rural Eastern Nevada to Southern Nevada. The project, opposed in court by a coalition of tribes, ranchers and environmentalists, was shelved earlier this year.
It was not just legislation
Although Reid touted his legislative record, his environmental legacy is characterized perhaps even more by using the power that he accumulated in less traditional ways. When Reid heard four coal plants could come online in Central Nevada, he called financial firms and pressured them to walk away, as The Nevada Independent reported in an interview with Reid last year.
Reid took a similar approach in pushing to decommission the Reid Gardner Generating Station, a coal plant near Las Vegas that was built next to the Moapa Band of Paiutes reservation. Over nearly half a century, tribal members bore the consequences of air pollution and toxic coal ash.
"For 40 years, they were right under the crap that came out of the Reid Gardner coal-fired generating plant," Reid said. "By the way, they burned two million tons of coal per year."
As a senator, Reid pushed for the plant's closure in 2012, and the next year, the Legislature passed a bill to transition NV Energy away from coal and toward renewable energy. Reid said that the tribe wanted to build a solar plant but the idea was not getting anywhere with the utility.
That's when Reid said he decided to make a phone call: "So what I did was I called the mayor of L.A…., and I said, 'Mayor, we've got 750 megawatts of electricity we can manufacture. We know you're looking for renewable energy. Would you be interested in that?'"
"We did that in a couple of different instances," Reid said.
In some cases, Reid placed pressure on the state or local governments dragging their feet on environmental issues. For more than a decade, Reid advocated for a federal-led cleanup of the polluted Anaconda Copper mine outside of Yerington. Historic mining at the Anaconda site left a local groundwater aquifer, used by the Yerington Paiute Tribe, tainted with uranium and sulfate.
"That was a big, big operation," he said. "And they pulled out. And what they left there was a contaminated water source that was as bad as any putrified water in America. It was just the worst of the worst. But what I wanted was for it to be declared a Superfund site."
Reid pushed for the EPA to oversee the cleanup and place the site on the Superfund list, which would have made the site eligible for federal funding. Lyon County pushed back, fearing a listing would bring stigma to an area dependent on agriculture. In 2018, a controversial deal made the state — not the EPA — the lead regulator for cleaning up the contaminated groundwater plume.
Reid said he was "absolutely disappointed" by the deal.
"The state can't do it," Reid said, when asked why he did not support the 2018 deal. "They don't have the tools to do it. No, they don't have the expertise. They don't have the money to do it."
Christensen said Reid's career demonstrates the "different ways power can be used." He used various levers of power to block Yucca Mountain, and he drew on his relationship with President Barack Obama to designate two national monuments at Gold Butte and at Basin and Range.
Biden's climate
Reid, known for pushing legislation for the renewable energy industry in Congress, has turned his attention to climate change in recent years.
President-elect Joe Biden, who Reid worked with in the Senate, ran on an aggressive climate platform that included a large spending package. Such a plan would need Congress' approval.
Reid, with experience serving in the minority and majority, said passing a comprehensive climate bill would be difficult, even if the Democrats regain control of the chamber (two Georgia runoff races will decide who controls the Senate).
"First of all, even if we're fortunate to pick up those two seats in Georgia, where we have a majority in the Senate, or at least a tie, that's still going to be very hard," Reid said on Nov. 9. "Because not all Democratic senators are environmentalists. Most of them are, but there's a handful that aren't. So it's not going to be easy to get a climate bill that covers everything."
Reid said that if states continue pushing climate-focused legislation, including renewable energy standards for utilities, that could send a positive signal to Congress that it needs to act.
"There will be some things that can be done to help," he said. "I think that with state's all around the country passing renewable portfolio standards, it's going to be incumbent upon Congress to help in any way they can to make that possible. And that is something we can do."
In his first few months in office, Reid said that Biden will need to "use the presidential executive power" to address some of the environmental rollbacks that the Trump administration made.
"Trump has done some very bad things to the country," Reid said. "He took us out of the Paris Climate Accord. He took us out of the World Health Organization."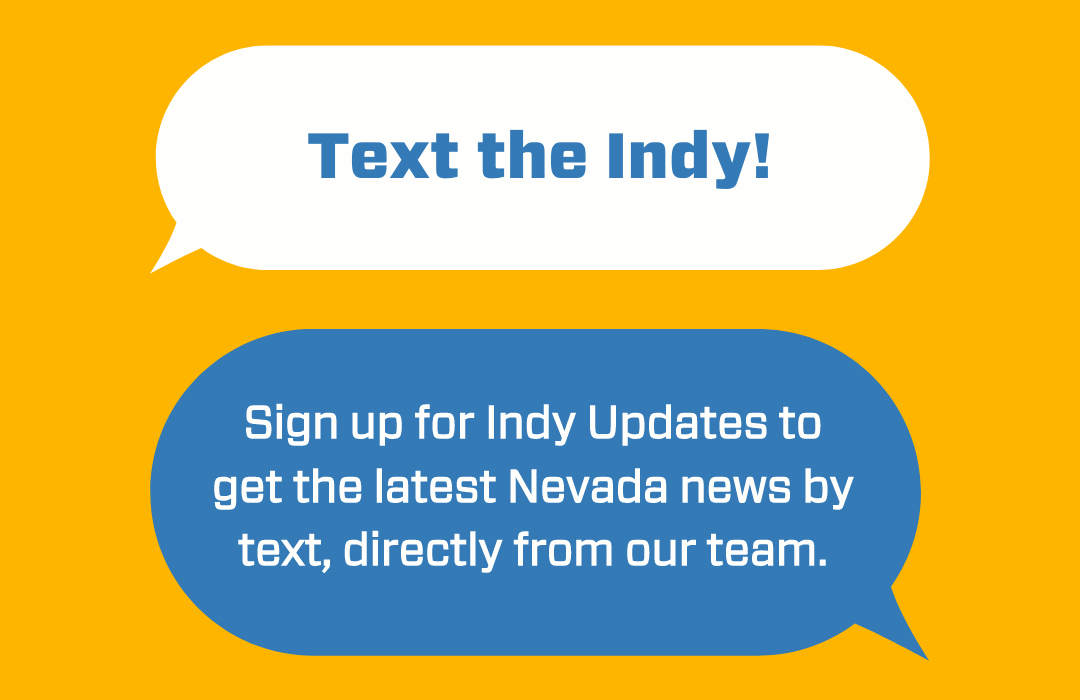 Featured Videos