Reid praises former staffers on Sanders' team, says no presidential endorsement until after caucus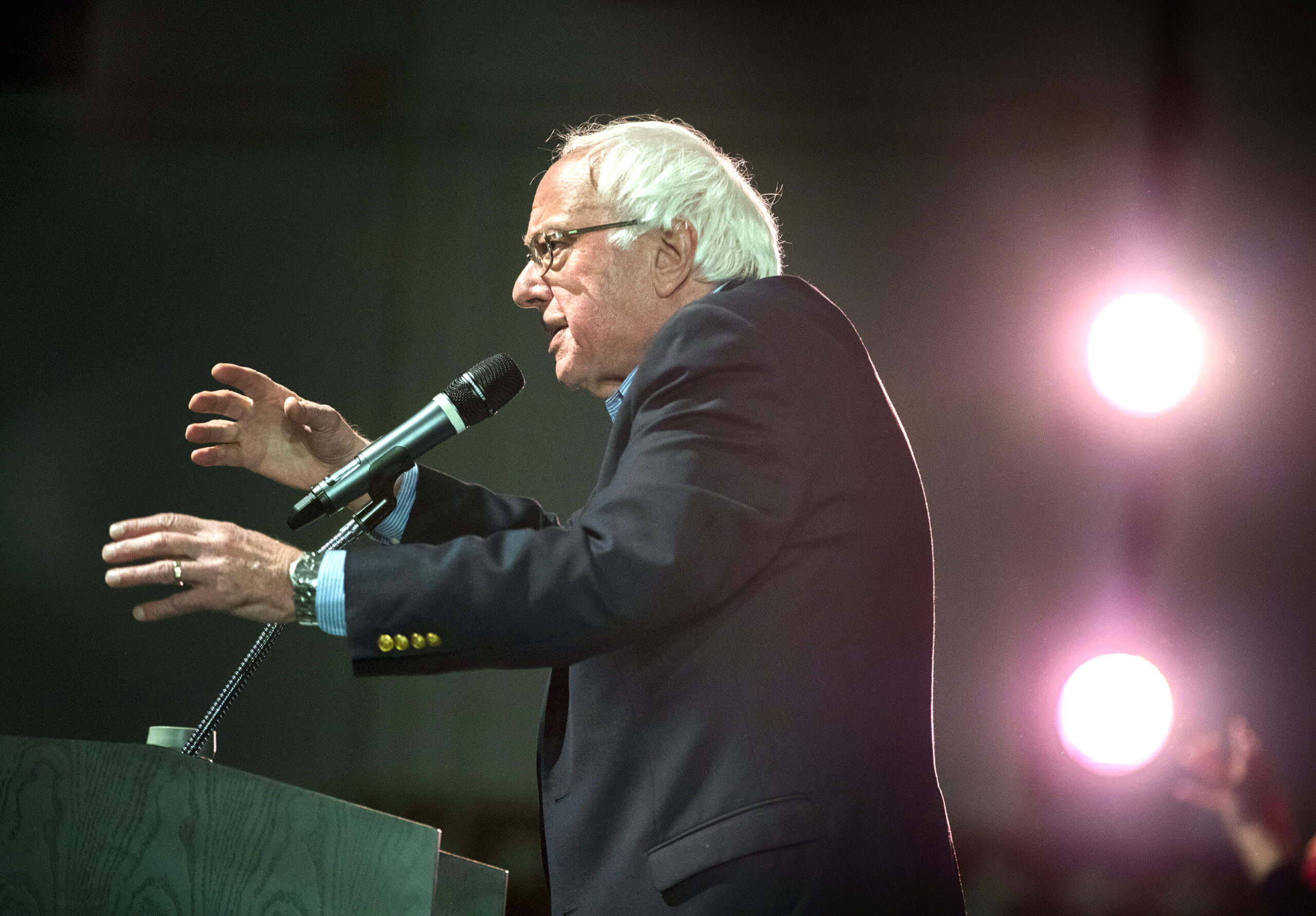 Former U.S. Sen. Harry Reid lauded three of his former staffers now on U.S. Sen Bernie Sanders' presidential team as "prized employees" but says he won't take a side in the Democratic primary until after Nevada's caucus.
In an interview, Reid praised Faiz Shakir, a senior Reid adviser turned Sanders' 2020 campaign manager, as "phenomenal." Shakir joins two other former Reid staffers — Josh Orton and Ari Rabin-Havt, who the former Nevada senator described as "terrific" and "literally a genius," respectively — on Sanders' team.
"All these people working for Bernie, I'm glad," Reid said. "Bernie is one of my friends. He helped me get Obamacare passed. His vote was crucial. So I think the world of him."
Shakir said Nevada will be "familiar territory" for the Sanders team with their existing relationships in the state and that there will be a "deep commitment" to winning the caucus here, with Sanders traveling to the state "often."
"He's far more of a known quantity. People have gotten a chance to see him and have gotten to understand, gotten a good introduction to who Bernie Sanders is," Shakir said. "There will obviously be a campaign that's going to be far more organized in having a strategy nationwide and including in Nevada."
Three years ago during his first presidential bid, Sanders lost the Nevada caucus by 5 percentage points to former Secretary of State Hillary Clinton. But the competitive race between the two Democrats stoked divisions within the party in Nevada, resulting in a clash between supporters at a raucous state Democratic Party convention and death threats against the state party chair.
Sanders isn't the only presidential candidate who might have a leg up in the caucus this time around by having former Reid staffers on the team. Reid's former communications director, Kristen Orthman, is on U.S. Sen. Elizabeth Warren's campaign.
Reid said he isn't bothered by seeing his former staffers on opposing sides, though.
"I think it's good that people recognize talent," Reid said.
Some have viewed a promise from Reid, reported by the Boston Globe, to do "anything I can do to help Elizabeth Warren short of the endorsement" as a subtle indication of his preference for the Massachusetts senator, who officially launched her presidential campaign earlier this month.
Reid has played a significant role in shaping Warren's political career, asking her to head a congressional panel overseeing the bailout in 2008, encouraging her to run for U.S. Senate in 2012, bringing her onto the Senate Democratic leadership team in 2014 and reportedly telling her to run for president in 2020.
But Reid said that promise to do anything to help short of an endorsement extends to Sanders, too. Other Democrats Reid said he's talked to about their presidential bids include Sanders, former Vice President Joe Biden, U.S. Sen. Amy Klobuchar, U.S. Sen Kirsten Gillibrand, and U.S. Sen. Sherrod Brown.
"There is not a single Democrat that I have seen that's interested that I wouldn't do everything I could to help," Reid said. "Michael Bloomberg — and I think he could be really good for the party — I think he's going to be here in the next few days. I just think, I'm glad that a lot of people are running and I'm excited about what it's going to do to generate attention around the country."
Shakir said that he isn't concerned about the public support Reid has displayed for Warren, either, because he said Sanders feels the same way.
"I know Bernie feels a similar degree of affection for the fact that Senator Warren fights for working class people," Shakir said. "I think Bernie and Senator Reid similarly agree that Senator Warren has been right there in those fights. This is also a spirited contest and primary in which voters get to decide. It's not about animus or opposition to the personality or the traits of an individual competing to see whose values, whose ideas voters ultimately feel most confident about supporting."
Reid told The Nevada Independent that he won't endorse until after Nevada's presidential caucus next February.
"I'm not endorsing anyone, but I am happy that my three prized employees have a job with a presidential candidate that's doing so well," Reid said, marveling at the $6 million Sanders raised in the 24 hours after launching his presidential bid on Monday.
Reid said he isn't concerned about the crowded Democratic field — which he sees as indicative of the "health and vitality of the Democratic Party" — nor does he worry about a leftward tilt to the primary as Democratic presidential contenders face questions over whether the U.S. should create a single-payer health-care system and pursue a Green New Deal, a proposed economic stimulus program aimed to address climate change and economic inequality.
"I'm glad they're talking about these issues," Reid said. "If you look at this Green Deal or whatever they call it, if you really look at it, I don't know why anyone could oppose it."
Shakir credits Sanders with bringing those issues to the fore of the Democratic discussion.
"Medicare for all, I don't think many people would be talking about that if it weren't for Bernie's successful movement," Shakir said. "He's pushed climate justice to the top of so many people's radars. I think that he's someone who's deeply wedded to progressive policies, much like my old boss."
For both Sanders and Reid, the first question in the room is "what's the right thing to do here," Shakir said.
"With Bernie, I've always felt like his core is so strongly guided by a sense of justice in the world and he feels the injustice deeply just like Harry Reid," Shakir said. "When they feel it they demand action around it."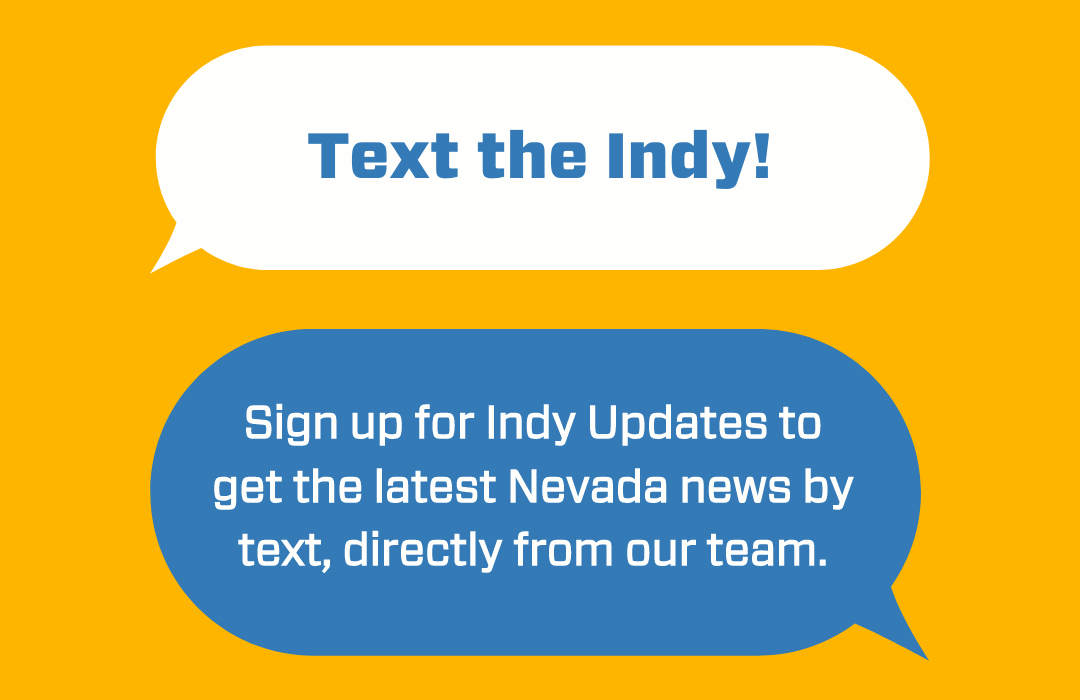 Featured Videos
Comment Policy (updated 4/20/2021): Please keep your comments civil. We reserve the right to delete comments or ban users who engage in personal attacks, use an excess of profanity, make verifiably false statements or are otherwise nasty. Comments that contain links must be approved by admin.