Remembering Juneteenth: Nevadans reflect on significance of designating newest federal holiday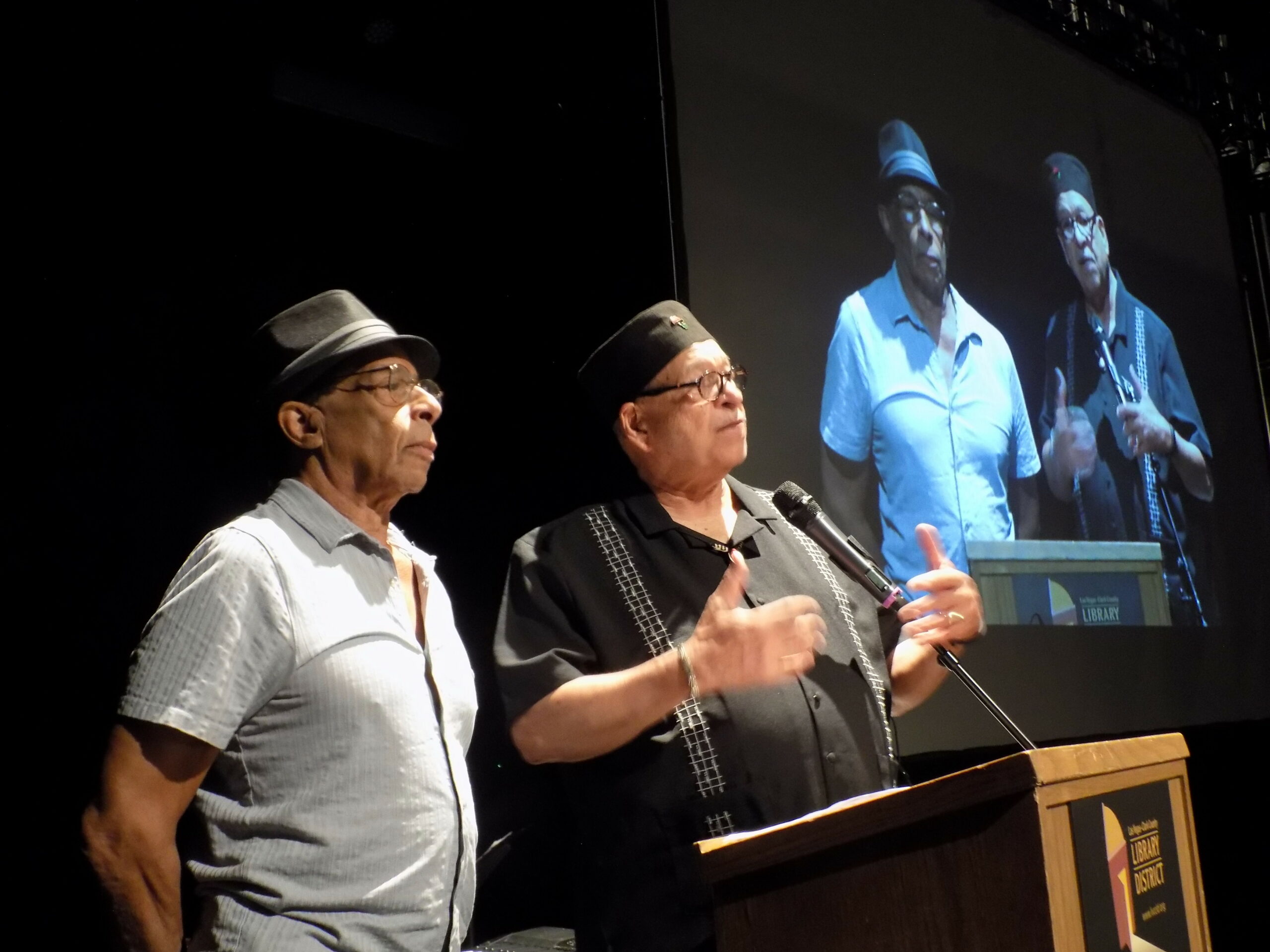 The declaration of Juneteenth as a new federal holiday last week has drawn excitement in Nevada, along with a determination to ensure that the history and purpose of the holiday — which marks the day that one of the last groups of enslaved people in the U.S. was informed of emancipation — are learned and valued.
President Joe Biden's announcement of the new federal holiday came after a decades-long push for greater recognition of Juneteenth. It also comes in the wake of the nationwide Black Lives Matter protests against police brutality last year, after the deaths of George Floyd, Breonna Taylor, Ahmaud Arbery and other Black Americans at the hands of police.
Some Nevadans are concerned that the new holiday may be used as an excuse to neglect remaining issues affecting the Black community, said Yvette Williams, chair of the Clark County Black Caucus.
"I think part of the problem that folks have ... [is] not necessarily that it's a national holiday … The issue is, is it going to overshadow all the other work that's necessary?" she explained. "In other words, are you going to give us a holiday so we can just … not make demands on the other things that need to [be done]?"
Tyler Parry, a professor of African American and African Diaspora Studies at UNLV, said he is concerned that people may seek to commercialize Juneteenth without genuinely valuing the history and purpose behind the holiday. Both Williams and Parry said there is a lot of work to be done, but that they are hopeful the new federal holiday will help spur action.
"I think that the holiday provides a platform for civil rights activists to actually talk about the ongoing struggle for freedom," said Parry.
Already, local activists and government officials are trying to leverage the attention being paid to the new holiday to improve race relations and promote real change in Nevada.
Clark County Commissioner William McCurdy II told KNPR he wants to invest federal COVID relief dollars in the economically challenged and predominantly Black area of Westside Las Vegas in order to reduce food insecurity through the development of an urban agriculture industry.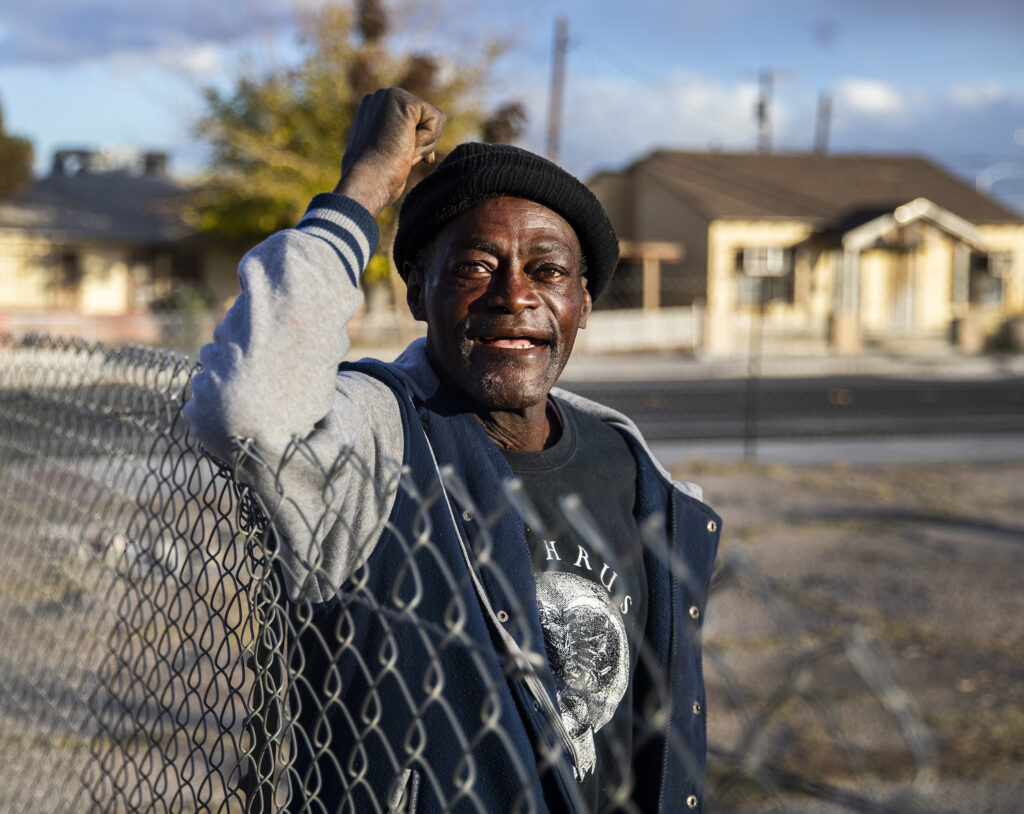 Juneteenth Nevada, the Nevada chapter of the National Juneteenth Observance Foundation (NJOF), has been trying to get the holiday more recognition for the past 28 years, said Deborah 'Dee' Evans, founder of Juneteenth Nevada and vice-chair of the NJOF. Evans credits Steve Williams, president of NJOF, for playing an integral role in getting the holiday recognized on the federal level by speaking to both Republican and Democratic representatives in Congress, as well as at local and state levels.
The NJOF has started multiple initiatives that have had an impact on the Black community in Nevada and other states, including Soul City Wifi, which provided residents of Westside Las Vegas with free wireless internet last year. The NJOF also has an education initiative that aims to promote better access to education and the inclusion of Juneteenth history in school curricula.
"Twenty years ago, I didn't even know about Juneteenth … but I have grandchildren and great-grandchildren, and I want them to grow up in a different world that I grew up in," said Evans.
In particular, Evans expressed hope that the history of enslaved peoples before they were enslaved and the contributions of Black people throughout U.S. history – in science, academics, agriculture, wars and more – get more recognition in schools.
President Abraham Lincoln announced the Emancipation Proclamation in 1863, declaring the freedom of all enslaved people in the Confederate states. Enslaved people working on plantations in Galveston, Texas did not receive word of their emancipation until June 19, 1865, marking a major step toward the emancipation of all enslaved people in the U.S.
In addition, slavery existed in Delaware and Kentucky for nearly six months after the original Juneteenth because their state legislatures rejected the 13th Amendment after it was passed by Congress in January 1865. Enslaved people were not freed in Delaware and Kentucky until the 13th Amendment became federal law in December 1865. 
Even after 1865, there were still enslaved people of African descent in territories inhabited by indigenous peoples that were not under the jurisdiction of the federal government at the time, such as modern-day Oklahoma.
However, Juneteenth – also sometimes referred to as "Juneteenth Independence Day," "Freedom Day" or "Emancipation Day – is still widely celebrated to commemorate the emancipation of Black Americans in the U.S.
"[Lincoln] knew that [the Emancipation Proclamation] would have no actual effect upon these [Confederate] states in rebellion because they didn't recognize him as their president," said Parry. "However, what it [did] do is [declare] to all enslaved people that … the war [was] about them and that the Union [was] there to help them gain their freedom," said Parry.
As a result, there was a surge in the number of enslaved people who ran away from their owners to Union-occupied territories in the Confederate States, Parry explained.
Federal lawmakers have debated whether one type of slavery is still legal by way of a loophole in the 13th Amendment of the U.S. Constitution. Democrats in the White House introduced a joint resolution referred to as the Abolition Amendment in December 2020 that would remove the "punishment" clause from the 13th Amendment, which allows prisoners to be used as "cheap and free labor," NPR reported.
Well before the federal designation, states have been taking steps to recognize the holiday.
In 2011, the Legislature passed a bill calling on the governor to issue an annual proclamation to mark the holiday, making Nevada the 39th state to do so. The bill was sponsored by then-Assemblywoman Dina Neal (D-North Las Vegas) and former Assemblymen Harvey Munford (D-Las Vegas) and Joe Hogan (D-Las Vegas), and it is now enshrined in Nevada law.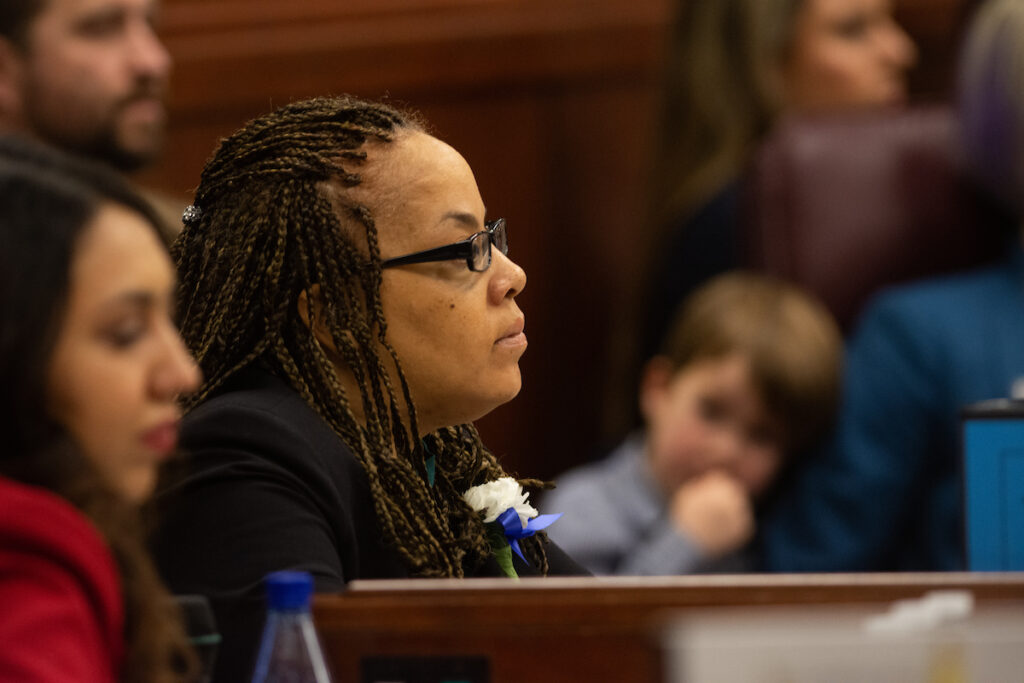 Hawaii and North Dakota approved measures to recognize the holiday earlier this year, making South Dakota the only state that has not done so.
Because the holiday fell on a weekend this year, most federal employees observed the holiday on Friday, June 18. Some states – Illinois, Louisiana, New Jersey, New York, Texas, Virginia and Washington – observed it as an official paid state holiday, according to The Associated Press.
Nevada law does not allow the governor to unilaterally declare a statewide paid holiday on a weekday, according to a press release from Gov. Steve Sisolak's office, but he signaled that could change in the future. His office added that "the Governor does look forward to working with state lawmakers to celebrate and observe Juneteenth as a weekday statewide holiday going forward."
Nevada is especially significant in the history of Juneteenth because it is a "battle-born state," having secured statehood during the Civil War. In addition, Nevada has its own history of racism including rampant segregation that earned Nevada the moniker "Mississippi of the West."
Although Juneteenth has been celebrated by African-Americans since the late 1800s, it was often overlooked in the last century and a half because "until very recently, Black voices simply haven't been centered in the public discourse … You really don't see Juneteenth becoming a much more recognized holiday until the civil rights [movement] … in the mid-20th century," said Parry.
Both legal and de facto segregation have played a role in preventing Black voices from being highlighted in popular culture for much of U.S. history, he added.
For Yvette Williams, the history, purpose and spirit of the holiday shape her identity and her hopes for the future of children in Nevada and around the nation.
"For me, I live Juneteenth every day," she said. "I think we should all seize the opportunity [to recognize the spirit of the holiday], including those who are … decision-makers around public policy. Here's another opportunity for them to create policy in the spirit of freedom, equality, equity and access [to] opportunity for everybody."
Update: This story was updated at 5:15 p.m. on 6/24/2021 to clarify that there were still enslaved people in Kentucky and Delaware after June 19, 1865.
The Nevada Independent is raising $200,000 by Dec. 31 to support coverage of the 2024 election.
Tax-deductible donations from readers like you fund this critical work.
If you give today,your donation will be matched dollar-for-dollar.
Give + Get Matched
Featured Videos