Remote learning enrollment not as robust as expected in Clark, Washoe county school districts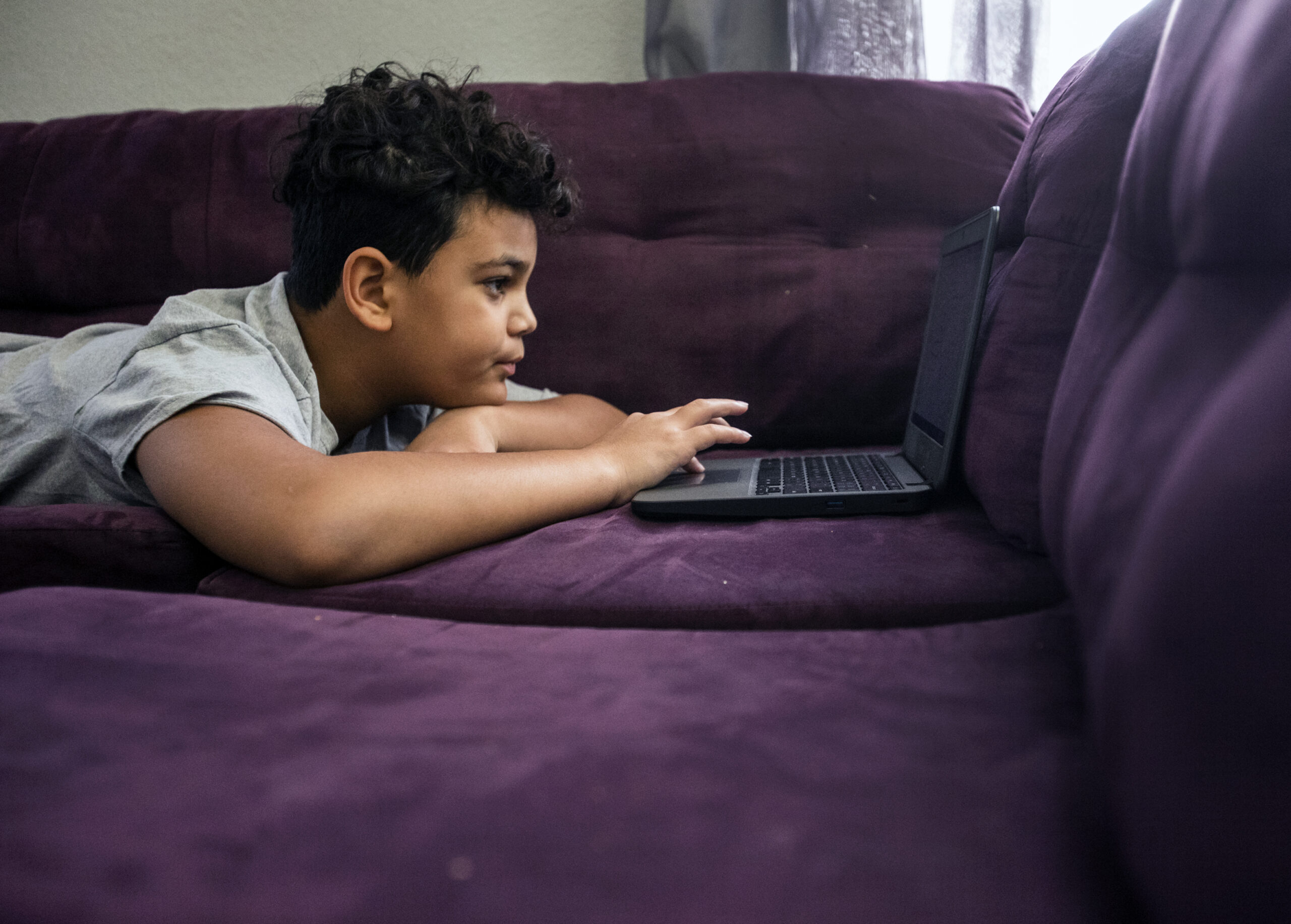 Demand for distance learning programs in the Clark and Washoe county school districts has fallen short of projections, signaling families' desire for more traditional classroom instruction.
In Clark County, 17,762 of 194,732 student registrations for the upcoming school year — roughly 9 percent — indicated a preference for full-time distance education, according to school district data. Those figures were as of May 21, the Clark County School District's deadline for registering for online learning.
The Washoe County School District, meanwhile, planned for 2,000 students enrolling in its North Star Online School, but only 750 students registered by the May 28 deadline, said Jeana Curtis, an area superintendent.
"We're definitely seeing the numbers a lot lower than we expected," said Mike Barton, chief college, career, equity and school choice officer for the Clark County School District.
The pandemic-forced conversion to distance learning last year unearthed a host of challenges — such as too few laptops and spotty internet access — but some students thrived. Those success stories paired with ongoing fears about the virus and limited vaccine eligibility for children have prompted some school districts, including in Las Vegas and Reno, to bolster remote learning opportunities moving forward.
It's not a universal trend, though. The New York City public school system and others across the country are axing remote learning when classes resume later this summer or fall.
But legislation recently passed in Carson City has provided more of a nudge in Nevada: SB215, sponsored by Sen. Mo Denis (D-Las Vegas) and signed by Gov. Steve Sisolak, requires school districts and charter schools to develop distance learning plans and determine technology needs.
"We want to always view our educational system from the parent perspective, and we can always look at how we can conduct business better," Barton said. "So I think we always viewed distance education as an option."
In April, Clark County School District officials announced that for the 2021-2022 academic year families could opt their children into full-time remote learning. Depending on enrollment numbers, distance education will be offered through students' existing schools or Nevada Learning Academy, the district's online school. In-person instruction will resume five days a week for all grade levels as well.
The distance learning option, however, comes with tightened requirements for participating students and families. For instance, elementary children must have an adult supporting them during the day at home, and students' days of logging into class and then promptly turning off the computer camera are over. Students will be required to maintain a visual presence during live class sessions, though they will be allowed to blur their backgrounds.
Barton said principals are double-checking with families to ensure they fully understand the expectations. In some cases, he said, children registered themselves for distance education without their parents' knowledge.
"We're also having that dialogue with families as well just to say, 'Things are different now. There's still the face-to-face option,'" he said.
Sarah Popek, principal of Myrtle Tate Elementary School in northeast Las Vegas, said families of a dozen students initially selected distance learning, but after consulting with them, only one truly wanted their child to work remotely next year. Without enough students to warrant staff devoted to distance learning at Myrtle Tate, the student was referred to Nevada Learning Academy.
The pandemic inspired Nevada Learning Academy to add third through fifth grade last year, and it's expanding down to kindergarten for the upcoming school year, Barton said. The district recently posted about 30 positions in its quest to beef up the online-only school's staff.
As the new school year rapidly approaches — both districts start Aug. 9 — scheduling and staffing plans are well underway. But Barton acknowledged the distance learning numbers in Clark County could shift slightly given the thousands of families who have yet to register their students. Late registrations for distance learning in both districts will be considered on a case-by-case basis.
Despite lower-than-projected registrations, enrollment in distance learning programs still remains higher than pre-pandemic times. North Star Online School in Washoe County, for example, typically served about 300 students each year, Curtis said. With 750 student registrations for the upcoming academic year, its enrollment stands to more than double.
Washoe County school officials, like their colleagues in Clark County, have been answering questions and explaining the nuances of what distance education will look like during the new school year. The district hosted a virtual forum in mid-May for prospective students and families.
"Sometimes there's a misinterpretation that (students) just go online and do it independently," Curtis said. "The family needs to be involved."
Unlike the Clark County School District, the Washoe County School District offered at least some form of in-person instruction to all students for almost the entire 2020-2021 school year. Curtis said many families appear eager to send their children back to in-person school full time, specifically for the social-emotional benefits. And high school students, in particular, seem less interested in distance education in Washoe County.
"You just miss that high school vibe," Curtis said.
Barton said the Clark County School District will evaluate how school-based distance learning programs fare compared with Nevada Learning Academy this year before making any decisions about future arrangements.
IndyFest is proudly sponsored by:
Comment Policy (updated 4/20/2021): Please keep your comments civil. We reserve the right to delete comments or ban users who engage in personal attacks, use an excess of profanity, make verifiably false statements or are otherwise nasty. Comments that contain links must be approved by admin.