Reno agrees to $250,000 settlement with observer hit by pepper balls at protest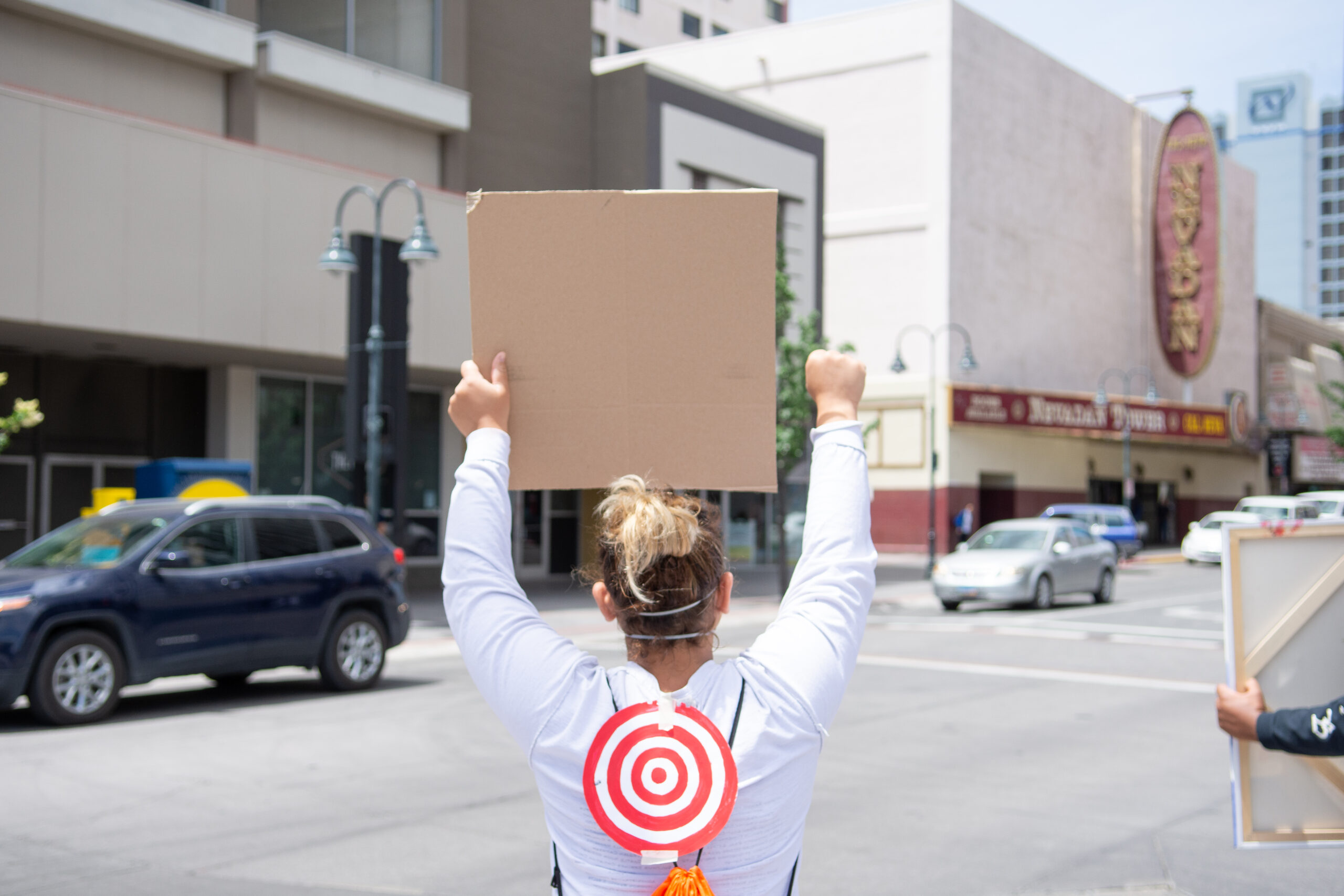 The Reno City Council has granted a $250,000 settlement to Rebecca Gasca, a former legal observer for the American Civil Liberties Union of Nevada, who sued after she said she was hit by pepper balls shot by local police at a downtown Black Lives Matter protest in 2020.
"We owe a great deal of an apology to this plaintiff and my vote will reflect that," At-Large Councilmember Devon Reese said.
The motion passed with only Councilwoman Jenny Brekhus in opposition, saying she had not seen enough information on the case to feel comfortable voting.
Gasca, who said her Fourth Amendment rights were violated, had sued Reno Police Chief Jason Soto — who retired from the force in January — as well as Washoe County Sheriff Darin Balaam for allowing law enforcement to use excessive force when no threat was evident. Her suit also contended her First Amendment and Fourteenth Amendment rights were violated because force was used against her when she was exercising her right to peaceably assemble as a legal observer and the police actions had a "chilling" effect on a citizen's right to practice free speech.
"The trauma I experienced fails in comparison to the history of the suffering of so many others at the hands of institutionalized police brutality in our country," Gasca said in a statement Wednesday. "Through much therapy, I learned to manage Post Traumatic Stress Disorder (PTSD) caused by the incident and was able to stand up for my rights."
Reese read from President Joe Biden's State of the Union speech, emphasizing the importance of lessening the workload on police officers and holding police accountable.
"There is a moment in history where we are examining ourselves and our role in that," Reese said.
Maggie McLetchie, the lead attorney representing Gasca, said she was glad the case was resolved without further litigation and looked forward to working with Gasca and the city on "meaningful changes to ensure this does not happen again." .
"We are at a crossroads when it comes to the relationship between law enforcement and the community," McLetchie said. "We should not live in a world where you need to live in fear of the police because of the color of your skin, or because you legally observe or attend a protest drawing attention to police violence."
On May 30, 2020, people gathered at Reno City Plaza to protest after the death of George Floyd in Minneapolis five days earlier. Protesters gathered after the high-profile killings by police of Floyd, Breanna Taylor and Ahmaud Arbery, and to demonstrate against the death of 18-year-old Miciah Lee, who was fatally shot in January 2020 by Sparks police.
After quiet daylong protests, some in the crowd broke into Reno City Hall that evening, causing estimated damages of more than $100,000, according to Balaam.
Numerous law enforcement agencies responded to assist Reno police and the Washoe County Sheriff's Department, including Sparks police, the Washoe County School District Police Department, the Douglas County SWAT team and the National Guard.
Law enforcement deployed tear gas and shot rubber bullets into the crowd that was damaging City Hall and nearby businesses. According to Gasca's lawsuit, her friend — who was a legal observer of the protest — called Gasca for assistance, saying police were shooting indiscriminately into the crowd and that she had been tear-gassed.
Gasca, a former ACLU of Nevada legislative and policy director who had participated in the organization's monitoring of police practices, offered to research curfews happening in other cities before quickly heading downtown, where Gasca said she met her friend and received her blue ACLU observer vest.
"People were milling around the area, and the atmosphere was like a bar crawl and not a confrontational protest," Gasca said in her lawsuit.
Gasca said she walked across a parking lot to approach the officers, who were no longer shooting into the crowd, and made sure her legal observer vest was visible.
As she approached, Gasca said she was shot in the left arm with a pepper ball. Gasca said she started recording the incident on her phone, which she said captured the second time she was shot, this time in her upper right thigh.
Gasca then sat down in the parking lot. As more shots were fired in her direction, she attempted to stand up to get away from the police line but was shot again, this time in her upper left thigh, she said.
Gasca went home before heading to a hospital the next morning.
In July 2022, Reno City Attorney Karl Hall and Deputy City Attorney William Cooper filed a response to Gasca's lawsuit, arguing that her claims lacked supporting facts, that Gasca had entered the situation voluntarily and that Soto was shielded by qualified immunity.
This story was updated at 2:03 p.m. to reflect vote on settlement. It was also updated at 1:09 p.m. to clarify how Gasca offered to help during the protest and who attended mediation.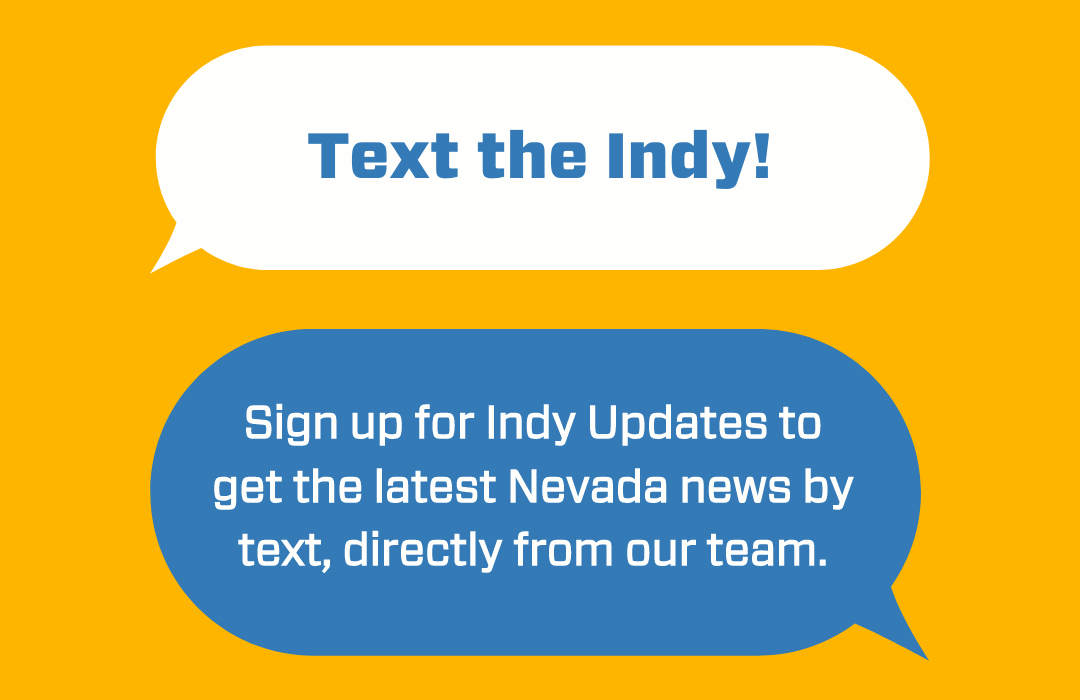 Featured Videos
Comment Policy (updated 4/20/2021): Please keep your comments civil. We reserve the right to delete comments or ban users who engage in personal attacks, use an excess of profanity, make verifiably false statements or are otherwise nasty. Comments that contain links must be approved by admin.