Reno council race decided by 82 votes as ward becomes central to questions of preservation, development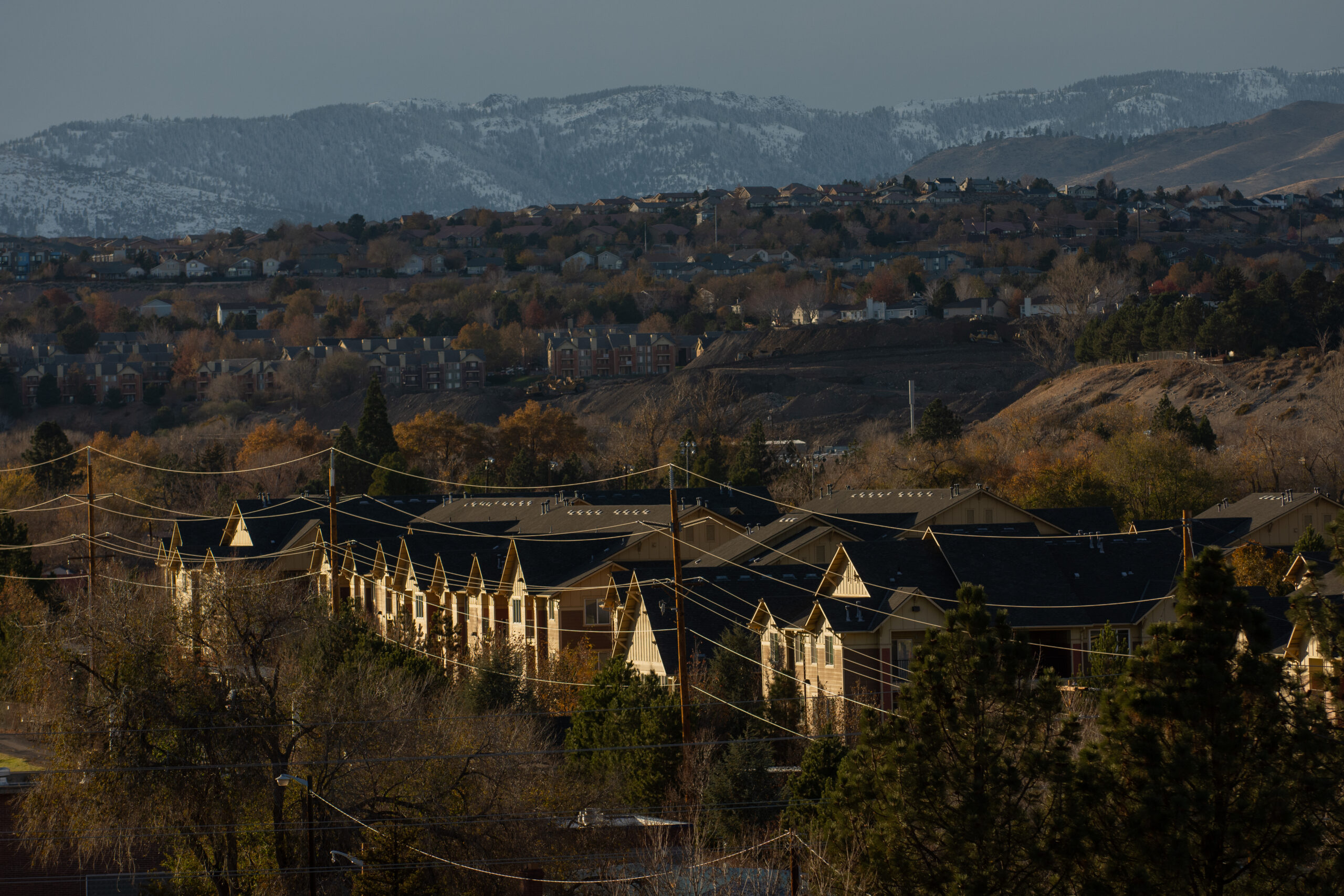 Adam Buehler, 25, moved to Reno's Ward 1 in the summer of 2018 to take a job in Northern Nevada's burgeoning tech industry. He chose his home based on its proximity to Midtown and its location within walking distance of The Eddy, a beer garden and outdoor space near the Riverwalk District.
"When I moved here, my personal goal was to be able to walk to The Eddy, so this fit," the former Ohioan said with a laugh.
The ward encompasses diverse neighborhoods and identities — old and new Reno, historic neighborhoods and a modernizing business district, new residents like Buehler seeking unique recreational opportunities and long-time citizens hoping to maintain the character of a city they love.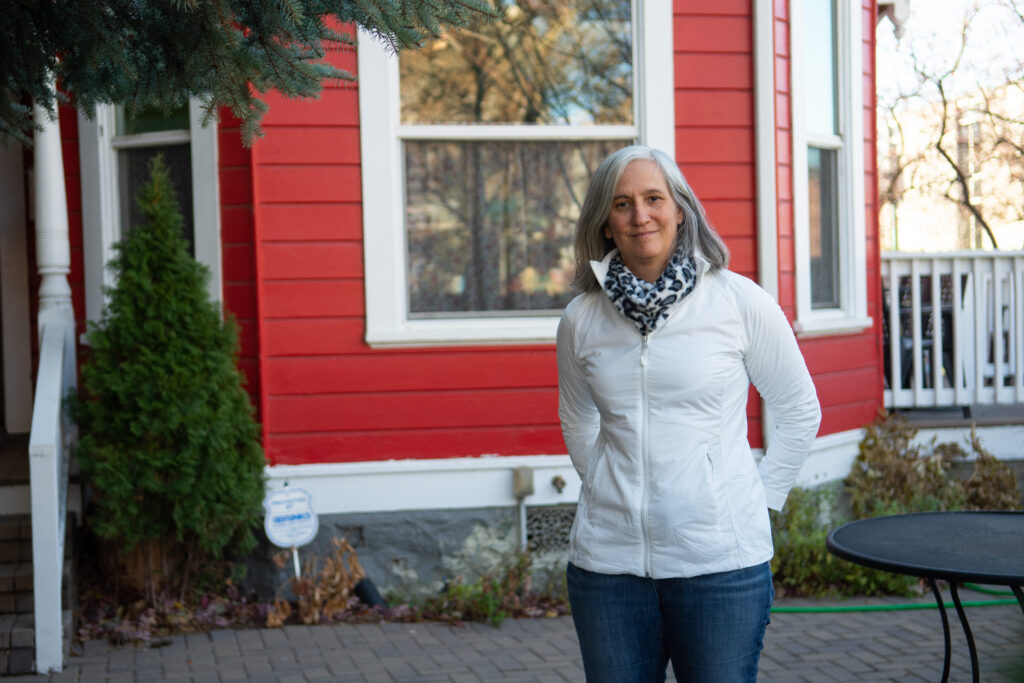 The tight race in this diverse ward was decided in favor of the incumbent, Councilwoman Jenny Brekhus, by just 82 votes — one that residents, scholars and policymakers say was defined by contrasts in leadership styles and differing perspectives on developers' roles in local governance.
During the primary election campaigns, Buehler said he heard about Brekhus' reputation as someone who was sometimes difficult to work with and cast his ballot for Britton Griffith, vice president of her family's development firm, Reno Engineering Corporation, whose policies he said he appreciated.
After Griffith did not make it past the primary, though, Buehler said he started receiving an overwhelming number of mailings from both Brekhus and her challenger, real estate agent J.D. Drakulich, with an average of one to two a day during the height of the campaign.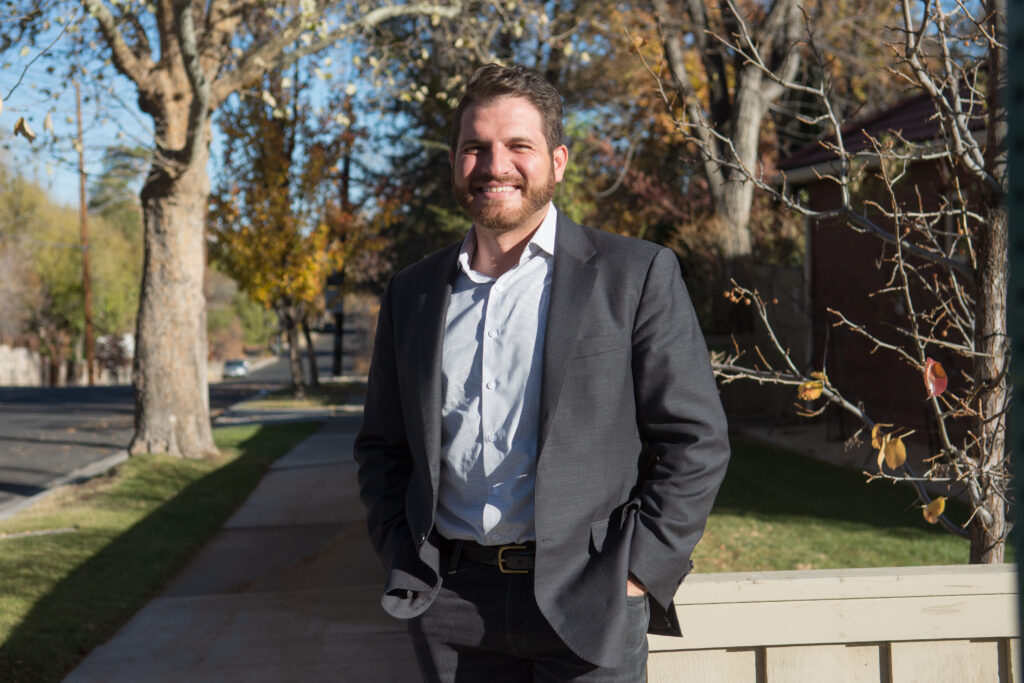 A majority of the mail pieces Buehler received came from Drakulich. Some were attack pieces with one containing a checklist documenting instances when Brekhus was combative during a meeting, made it difficult to get through an agenda item because she kept asking follow up questions, or increased tension on the council.
One mailing that stood out to Buehler was one about Drakulich's stance on Reno's homeless crisis. Buehler said the pamphlet was the reason he almost voted for Drakulich, but when he began looking into the candidate's campaign funding, he noticed that Drakulich had received many campaign donations from real estate developers, some of which came from out of state.
Buehler said he saw a disconnect between a candidate claiming he was trying to reduce local homelessness and taking money from high-end real estate developers.
"I thought it was important for this, particularly because Reno's housing market is expanding incredibly quickly and there's obviously a lot of money to be made," Buehler said. "Having a City Council member who's obviously going to benefit from high-end housing policies I don't think is a good situation for Reno to be in."

Drakulich's intention to keep working as a real estate agent while holding a City Council position was another reason Buehler decided to cast his ballot for Brekhus, even though he still had qualms about her.
"At the end of the day, their jobs are to get things done in the community so if they're being hard to work with, less is going to get done," Buehler said. "And I think that is also not good for the community."
Maintaining checks and balances
Buehler's dilemma about who to vote for illustrates the nail-biting nature of a race that was only called after Washoe County commissioners canvassed the votes. It's an outcome supporters heralded as a victory for independence and accountability on a council they say often acts in concert with special interests, but one that critics bemoaned as maintaining a combative presence on the council that could hinder needed development and growth.
"I think that that [the Ward 1] race came down a great deal to differing perceptions of the level of power and influence being exerted by real estate developers and their associates over local politics and development," said Alicia Barber, a historian and scholar whose work focuses on the cultural geography of Nevada and the American West.

Barber pointed out that Ward 1 contains some of oldest, most historic neighborhoods in the city, both commercial and residential, making the ward center-stage in battles over space and how the city will or will not shift to accommodate new industries and residents.
Everyone who was watching the Ward 1 race knew it would be close, said Mike Kazmierski, the president and CEO of the Economic Development Authority of Western Nevada (EDAWN), an organization focused on attracting and retaining thriving businesses and quality jobs in the Reno-Sparks area.
Brekhus' pointed inquiries and sometimes critical perspectives draw some public support but also tend to make it difficult for developers to get a project approved without very detailed work, he said.
"[Drakulich] is more of a, we need housing, the community needs housing … so we want to be as a community, working with our developers in a more positive way," Kazmierski said. "[Brekhus] has been known to be the lone no vote on many, many of the votes that tend to occur, even after many hours, oftentimes of answering and getting her feedback and questions, which has caused the council to be less positive."

Drakulich said he ran because he believed he had a better feel for the pulse of the ward than Brekhus, and he hoped to help make Reno the type of town in which his seven-year-old son would eventually want to raise a family.
The 38-year-old real estate agent who has deep ties to the town and graduated from Reno High School ran his first campaign on a platform geared toward addressing homelessness, an issue he says he cares about after serving for four years as a board member of the Eddy House, a center providing assistance to homeless people, runaway foster kids and other at-risk youth ages 12-24 in Northern Nevada.
Drakulich included his family in his campaign, emphasized the importance of community interactions and said that Brekhus' antagonism hurt her relationships with other council members and by extension, Ward 1 voters.
"I believe she wasn't collaborative enough. And that's not only with her fellow elected officials, but other people in the community," he said. "Business owners in West Midtown were very clear: They felt like they didn't have a relationship with her or that they were being heard. And that comes, once again, to the collaboration and teamwork attitude."

Though Barber said she has heard criticism from some local business owners that Brekhus is "negative for the sake of being negative," she does not believe that is a fair characterization of the councilwoman.
Brekhus, an urban planner by trade, often advocates for maintaining checks and balances. When she asks tough questions or votes against a project, she is usually pointing to issues that need to be addressed on behalf of citizens, Barber said.
In a small town like Reno, having a dissenting opinion can be seen as a negative, especially when it comes from a strong-willed female leader, but over-simplifying and streamlining council processes can sometimes remove much-needed public and expert review, Barber said.
"I mean, the thing about [Brekhus] is that you're never unclear about her justifications for voting for something," Barber said. "I think she pretty much always explains why she's voting a certain way."

Brekhus' interest in city planning and municipal government stemmed from her father's work as a mayor and council member of Ross, her hometown in Marin County, California.
Brekhus, 53, remembers tagging along with her father to visit various properties and being surrounded by discussions about variances and city codes, which prompted her to pursue a professional degree in city planning.
After graduate school, she worked for three cities. Then, starting in 2011, after she had watched a slew of city council meetings in Reno, where she moved in 1998, she realized she wanted to use her knowledge in a different capacity.
"One day, it just clicked: 'well, I know more about cities than these people who are City Council members,'" Brekhus said.
She was first elected in 2012 with the goal of restoring the city's fiscal well-being and developing a master plan to guide Reno's growth and investment.
Brekhus acknowledged that in her time on the council she has been a fiscal conservative and says when she's approaching issues, she's always looking to the longevity of the city and the needs of her ward.
"I'm not always right, and I don't get satisfaction from [dissenting]," Brekhus said. "But there's very few of those votes that I would take back."
Outreach to voters
In a campaign season shaped by a global pandemic, Brekhus and Drakulich had to resort to alternative campaign outreach strategies in a ward where residents are used to being courted with door knocks and in-depth conversations.
Drakulich and Brekhus said they worried that the reliance upon flyers and pamphlets meant voters did not have the opportunity to ask questions or share thoughts.
Drakulich, who hails from a high-profile Reno family, mounted a well-funded campaign during a time when City Council members were facing criticism for their handling of the coronavirus and of race-related tensions as well as a host of other issues.
But incumbency has a staying power that can be difficult to overcome, especially if residents are unfamiliar with the challenger — and in this case, most could not speak with Drakulich in-person because of his adherence to COVID-19 restrictions.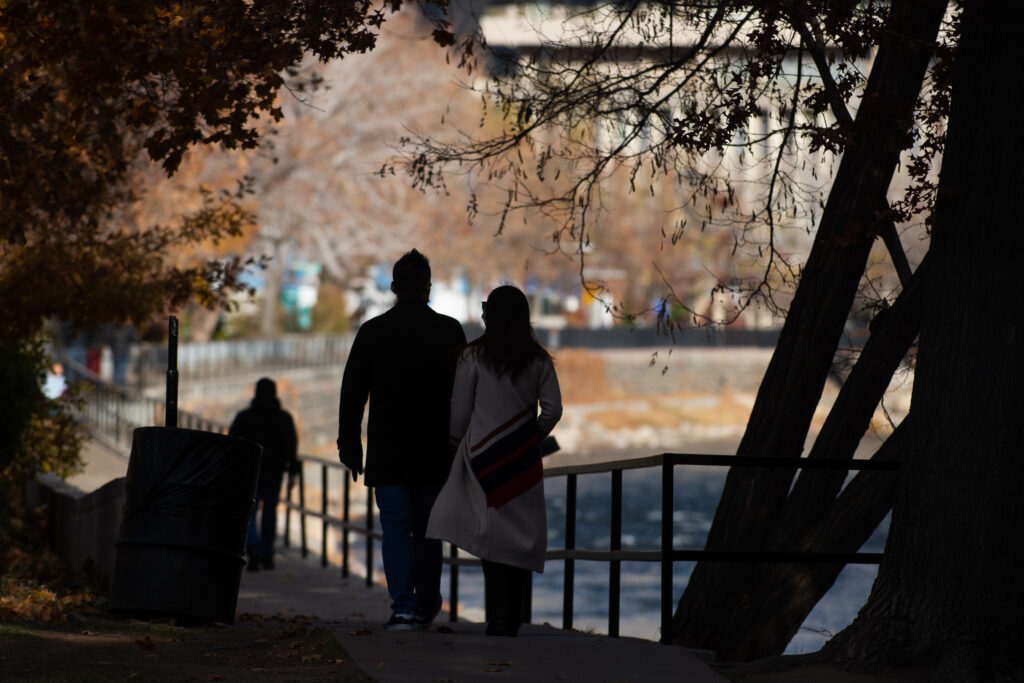 Brekhus, who has historically relied upon door-knocking and face-to-face contact to share information about her platform and hear from voters, said she began dropping campaign literature at different houses, but it was a poor replacement for in-person conversations.
"You could cover about five times as much territory, as many doors, in one outing, but you talked to fewer people," Brekhus said. "You weren't having as many contacts but you were covering more doors, but I think at the end it wasn't as effective."
Drakulich echoed a similar sentiment. He began knocking on doors last November and noted that while he visited almost 2,000 homes before COVID-19 restrictions shut down opportunities for in-person contact, the lack of in-person connection hurt his campaign.
"[Communicating with voters], you earn the right to actually represent these people because you've heard them, you've asked them. It's not about them seeing me on social media, but it's about them being face to face with me, telling them what's important and listening," Drakulich said.
On Election Day, both candidates visited voting sites in Reno, waving signs and chatting with constituents.

As for campaign funding, Kazmierski said nearly every candidate will receive funding support from developers, although that doesn't mean the candidate will enact every developer's whim.
"I don't know any that have not taken money from developers. I mean, you have to have funding to do your campaigning. Developers are part of that," he said.
Heading into the race, Brekhus knew Drakulich would be difficult to beat, Adam Czajkowski, Brekhus' campaign manager and a political consultant in Reno, said. If Drakulich had run in a different ward against a different opponent, the outcome would likely have been in his favor, Czajkowski posited.
However, Brekhus' campaign-funding strategy including her commitment to seeking a majority of small donors and providing constituent services helped give her an edge, Czajkowski said.
"On many, many issues there was not a lot of daylight between [Brekhus] and [Drakulich]," he said. "But I think at the end of the day, developers versus neighborhood activists is probably the biggest dichotomy."
An amalgamation of neighborhoods and opinions
One of the key factors in the race was the changing demographics of Washoe County, and by extension, Ward 1.
In a presentation in November, Brian Bonnenfant, a researcher at UNR's Center for Regional Studies, noted that the county's population grew about 2 percent from 2018 to 2019 and is projected to grow 2 percent in 2020, with most incoming migration coming from other parts of Nevada, as well as from Asia and California. The majority of those who recently moved from outside Washoe County fell between the ages of 20 and 34 years old, he said.
Kazmierski and others noted that within Ward 1, the age breakdown (and therefore concerns of residents) tended to be geographically linked by neighborhood.
The older Southwest and Newlands community in Ward 1, featuring larger, older and more expensive homes, contains a sizable bloc of voters who want to maintain Reno the way it was and who generally lean toward the anti-growth part of the political spectrum, Kazmierski said.

In comparison, people living within the more newly developed portions of Midtown and some of the ward's downtown areas are some of places where the technology-based workforce lives and are more excited about growth, he added.

Czajkowski said that even though City Council races are nonpartisan, many of the races fall along partisan lines — and the closer someone is to the Virginia Street corridor and I-80 in the western part of Ward 1, the more likely a voter will lean Democratic.
He added that the suburban and Caughlin Ranch area voters tend to lean more conservatively, but regardless of where they live, most voters in the ward do not tolerate "extremism" or "weirdness," and are mainly focused on core services such as fire and police.

From his communications with voters and door knocking, Drakulich said that West Midtown generally features younger, more progressive voters, and the Southwest, with lots of character and old Reno flair, hosts more traditional Reno residents.

In the newer parts of the Southwest, Drakulich said he met younger families wanting to be within certain school zones, many of whom were first-time homeowners with a sense of pride and ownership in the community.
New tech companies have not yet shaped the landscape of the city in the same way as the casino industry did, Barber said, emphasizing that understanding the historical fabric and demographic make-up of a ward or district is essential for candidates looking to understand the perspectives and needs of voters.
In a question about historic preservation posed during a This is Reno Ward 1 candidate forum, Barber said that the two candidates' responses may have shaped how voters cast a ballot — especially voters living within the ward's more historic neighborhoods.
Whereas Brekhus discussed the complexities of balancing preservation with development and recognizing the role historic structures play in revealing community character and how they can be used to support independent business along with other factors, Drakulich pivoted the discussion to focus on the need for additional housing and streamlining the process for new developments, Barber said.
"I would imagine that [Brekhus'] support for historic preservation as one component of responsible city development likely rings true for many who live in her ward," Barber said.
A 'political unicorn'
As Brekhus heads into her last term as a city councilwoman, she said she's well aware of some of the characterizations of her and how she's voted, but looking back, she would not change many of her dissenting votes.
"I don't take it personally. I don't mean it personally … I'm not doing, and I will not do, relationship and transactional politics. I just won't," she said. "It has to be a very collective decision-making basis on what's in my heart, fiscally best for the city, equitably best for our population and best long term. "
Brekhus' campaign manager characterized Brekhus as a "political unicorn" who doesn't vote for a specific team or party. He said that Brekhus appealed to voters who cast a ballot for Devon Reese in the at-large race and those who chose his opponent, Eddie Lorton — two candidates with different political leanings and opposing views of how a city should be governed.
There were Joe Biden supporters who voted for Drakulich and vice versa, and though many like to try to place Brekhus in a box, that's just not possible, Czajkowski said.
"[Brekhus] is going to disagree with even her most staunch supporters on at least two or three issues," Czajkowski said.
He added that Brekhus' planning background drives her fiscal conservatism but that she also supported Sen. Bernie Sanders in his presidential bid.
"There's no Democratic way or Republican way to fill a pothole," Czajkowski said. "I think a lot of people want that clarity that says, 'Hey look you're in my tribe,' and [Brekhus] won't give people that."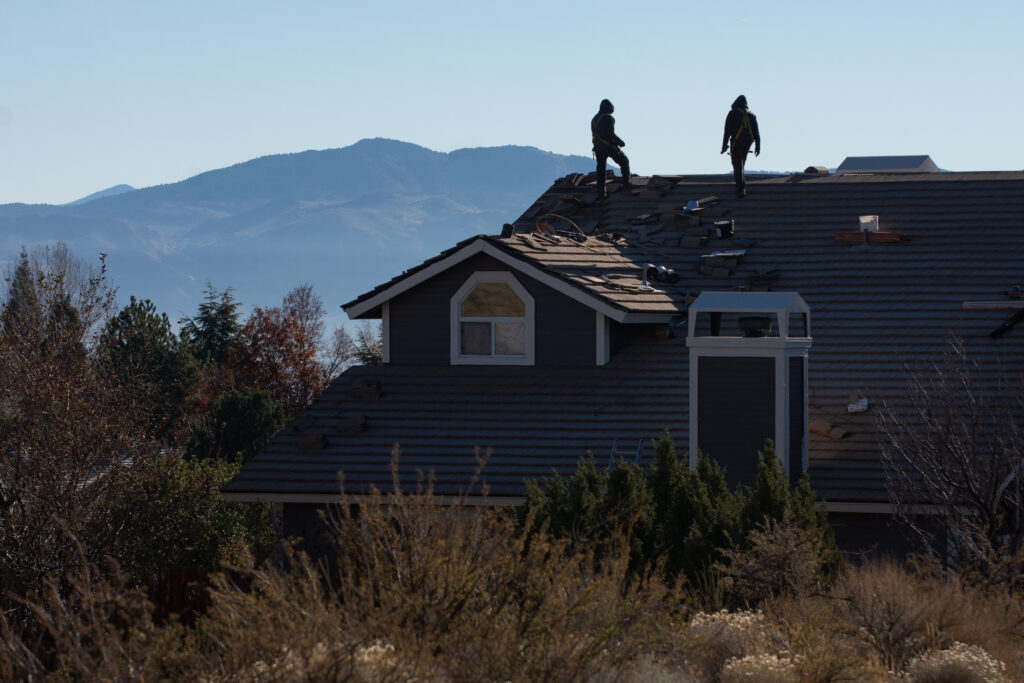 As for Drakulich, he said he's still mulling the outcome of the race, but he's committed to continuing to contribute to Reno through volunteer work with the youth homeless outreach program at Eddy House and hopefully joining some of the council's citizen groups and advisory boards.
He said he's still receiving calls from residents he connected with during the campaign process and wants to serve the ward in whatever capacity he can.
"I won't be sitting on the sidelines for the next four years," Drakulich said.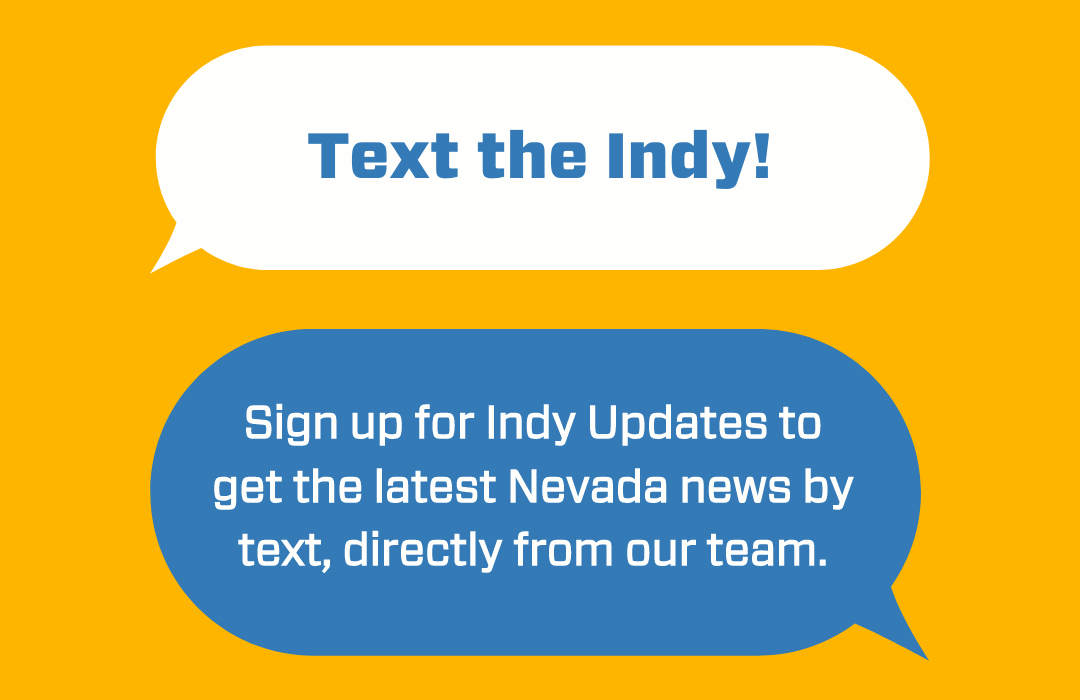 Featured Videos
Comment Policy (updated 4/20/2021): Please keep your comments civil. We reserve the right to delete comments or ban users who engage in personal attacks, use an excess of profanity, make verifiably false statements or are otherwise nasty. Comments that contain links must be approved by admin.