Reno Latinos mourn, celebrate long-time Spanish-speaking radio DJ 'El Compa Lalo'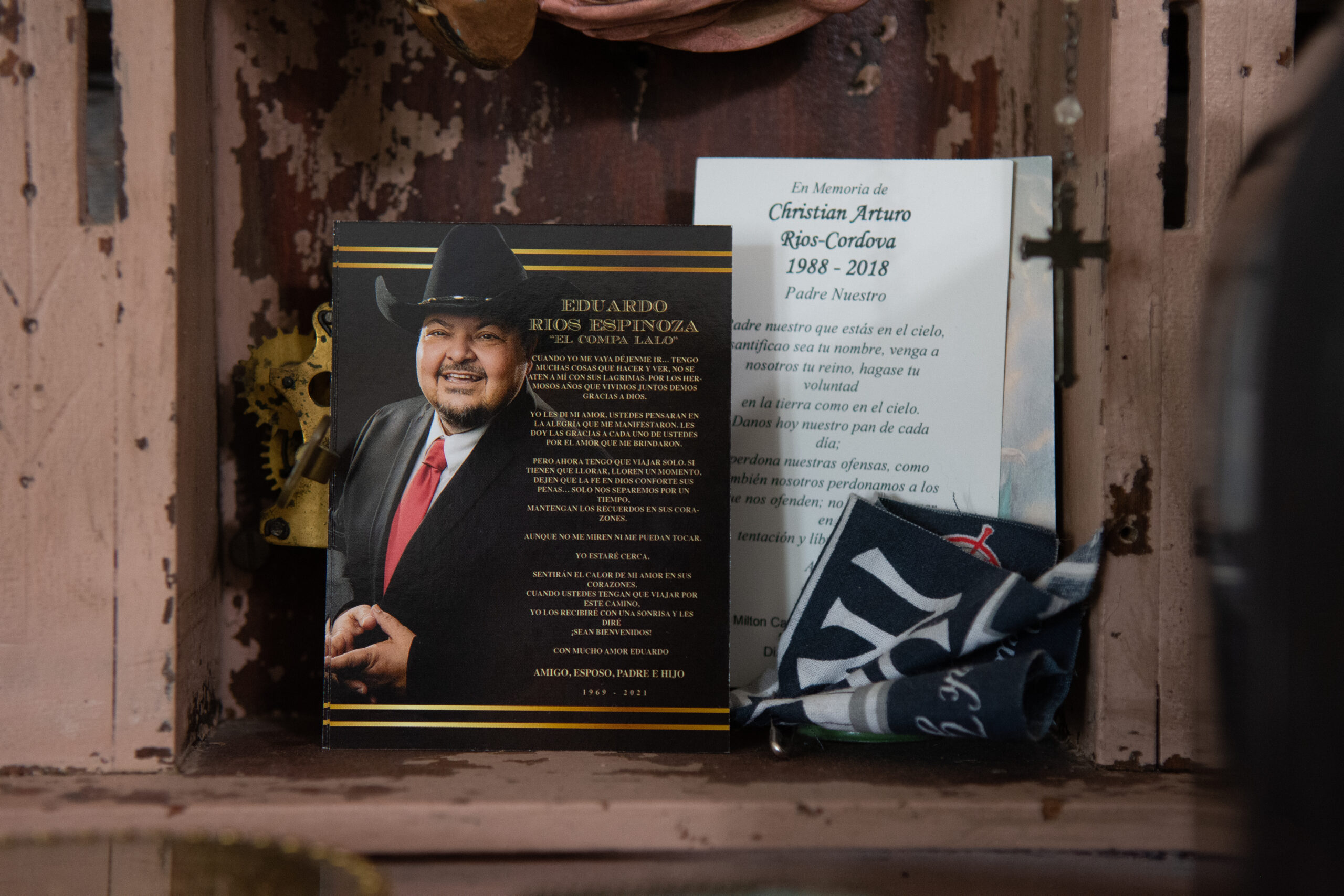 On Valentine's Day in 1997, Julie Kent Rios went on a first date with the man she would marry six months later. Their connection was immediate. Later that week, he gave her a dolphin bracelet after she let it slip that she loved dolphins. And then he said: I love you.
"I thought, 'This guy is crazy,'" she said in an interview last week.
But that was her husband, Eduardo Rios, a prominent figure in the Latino community because of his enduring 20-year presence on the airwaves. Eduardo died from complications with COVID-19 in September, one of several breakthrough cases in recent months. He was 52.
Her love and grief for Eduardo, who was known affectionately as 'El Compa Lalo' during his time as a disc jockey and broadcaster for Spanish radio stations Tricolor and Radio Lazer, are now being echoed across Reno's Latino community. His fans and friends have paid tribute to his catchphrase, 'Ah, babaro!,' an expression of astonishment. They have emblazoned it on T-shirts to remember a lighthearted and comedic personality who "always opened the doors" to them.
The morning after Eduardo died, Julie Kent Rios had a visitor at her home.
"I just remember them coming up to my porch and they opened the door and they were crying," she said through tears. "And they said, 'He was my only friend.' I thought, there's probably so many of those people because he just made everybody feel … like you were his best friend."
Hundreds of community members and several local Latino-owned businesses have come together during the last three weeks for a memorial ceremony and events meant to raise funds for Eduardo's family, including one this weekend.
At a tardeada, or fundraising event, in late September, some community members shed tears as they reflected on his legacy as a leader who was the face of big celebrations, such as the annual Cinco de Mayo festivities, and who the community could trust to connect them to needed resources and information.
"People went to him for any question," Claudia Castañeda, a community organizer, told The Nevada Independent in Spanish. "He was much more than a family resource center. He was like that 911, 211 that you would call and he always had a response, a recommendation of where to go. He supported us in absolutely everything. He never told us 'No.'"
Before he fell ill with the virus, Eduardo had encouraged community members to practice COVID-19 precautions.
"He was always saying that people should get vaccinated, that people should use their face masks, that we were in a pandemic," she said. "Even if there wasn't a pandemic, he was always saying that we need to do something, not just stand by."
His reminders were important for a community hit especially hard. Latinos, who make up 29 percent of Nevada's population, continue to be overrepresented in COVID-19 cases, accounting for nearly 35 percent of infections. As for deaths, Latinos account for 22 percent in the state.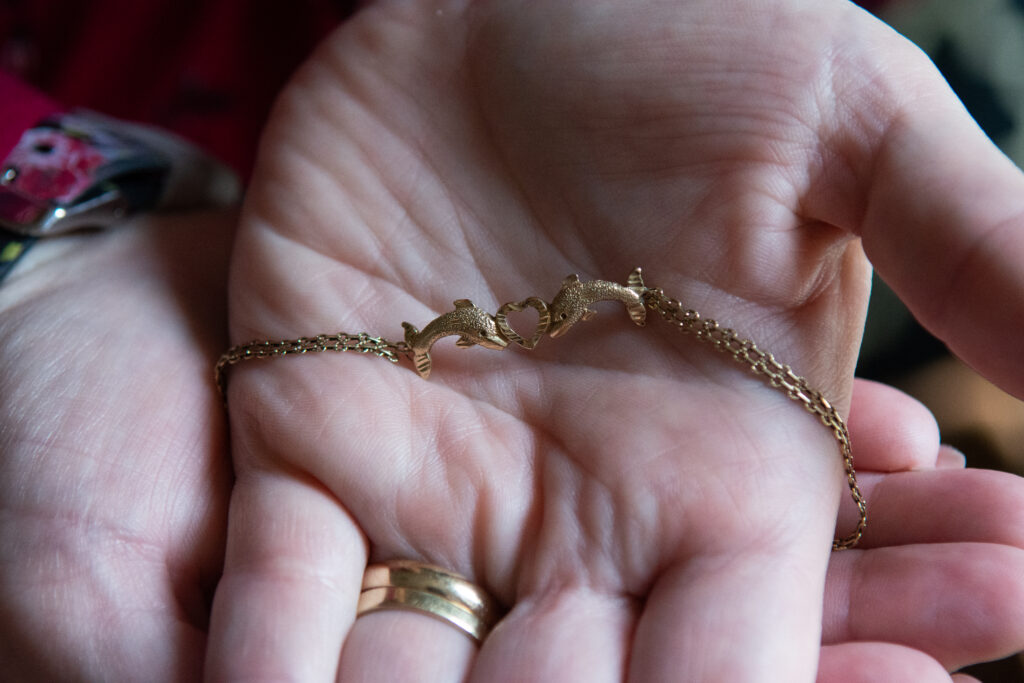 Lasting love
"I feel so passionately now, even though he passed away, about how important the vaccine is," said Julie Kent Rios, who described her marriage with Eduardo as "magical."
She said her husband tricked her into getting the one-shot Janssen vaccine earlier this year by telling her they were going to get ice cream. She was on the fence about the vaccine when they received it, but she feels differently now.
Breakthrough COVID-19 infection and death, among those who are fully vaccinated, are rare. In Washoe County, breakthroughs account for 1.2 percent of total cases while nearly 99 percent are among people who have yet to receive a vaccine. The Northern Nevada county does not report breakthrough hospitalization and death numbers, but breakthroughs represent only 0.04 percent of hospitalizations in Clark County and even fewer deaths at 0.01 percent.
Washoe County Health District Communications Manager Scott Oxarart said none of the vaccine breakthrough deaths in the county have occurred without underlying health conditions.
"Vaccination is still the best method to prevent serious illness," he said in an email to The Nevada Independent, adding the caveat that no vaccine is 100 percent effective for any disease, so layered protection, such as mask-wearing or social distancing, is important.
The couple began to experience symptoms of COVID-19 in early September after Eduardo, who was diabetic, discovered he was exposed at his workplace. Both had trouble breathing, but Eduardo ultimately needed to be hospitalized after multiple days of critically low oxygen levels.
In the hospital, his condition fluctuated, improving enough for a few days that doctors had told him he would be sent home soon. But like so many COVID-19 patients, he took a turn for the worse, said Julie Kent Rios, when doctors told her they needed to connect him to a ventilator.
By the next morning, Eduardo needed dialysis to help support his kidneys and the following night, Julie Kent Rios received the call from the hospital that her husband had passed away. She visited him in the hospital, covered head to toe in protective gear, accompanied by their two children.
"We walked into his room and I held his hand and I said, 'I love you, baby,'" she said through tears. "I said, 'Thank you for loving me. Thank you for giving me 25 wonderful years. Thank you for giving me my children.'"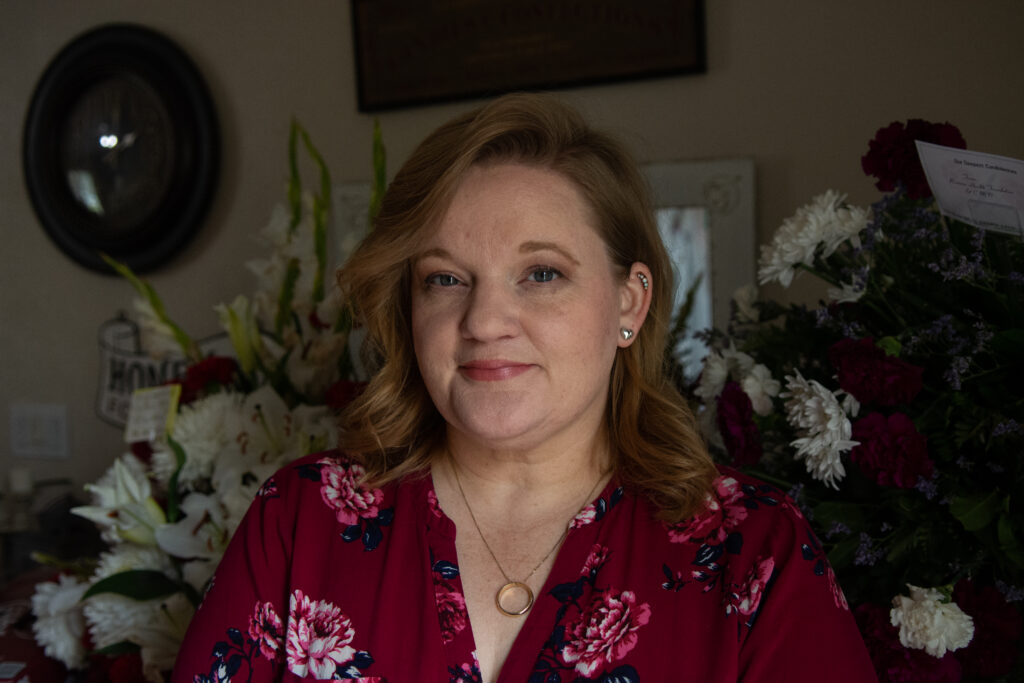 Irreplaceable
Julie Kent Rios said she's found strength among the community, which has rallied around her and her children — and said it's a testament to the bonds her husband formed.
"I feel like he kind of set this community up around me … and I'm just amazed by all the love and support," she said. "The strength I'm getting is from them, from hearing all the stories, from hearing all the love, from everybody reaching out to me and saying, 'We are here for you, whatever you need, we will help you out.'"
Reno Latino community members at the September tardeada in honor of the DJ expressed their love, grief and hope, pledging to help Eduardo's family as he had helped them.
"Lalo, without a doubt, leaves a great legacy, especially for those of us who work in media," said Luis Latino, who is a news photographer with KTVN and helps run a popular Facebook group for Nevada Latinos, in Spanish. "[He was] a soul communicator, a communicator dedicated to the community. I think he leaves a great void and it's going to be very difficult to fill that, but as he used to say, 'Ah, barbaro,' we move forward."
Pascual Ventura, owner of Paleteria La Michoacana, said he had no words to express the sense of loss.
"Look, I get goosebumps just from talking about him, the person that he was," said Ventura in Spanish. "Truthfully, there is a great void no one will be able to fill."
Leticia Zavala said she met Eduardo 16 years ago at an event, after which their families formed a quick and close friendship. She smiled at the memory of how happy it made Eduardo when she prepared corundas, a type of Mexican tamale, for him. His presence will endure in her family's hearts, Zavala said, as tears fell down her face.  
"It's a really sad reality we're living but we know we have another angel in the sky and he's going to protect and help us," she said in Spanish. "He was in our plans … He is and will continue to be in our lives."
Castañeda said she could still feel Eduardo's presence at the tardeada among those who loved him.
"I know he's still around," she said. "You can feel him … I think he's happy. And he would be thanking everyone and giving every person a hug, saying thank you for coming."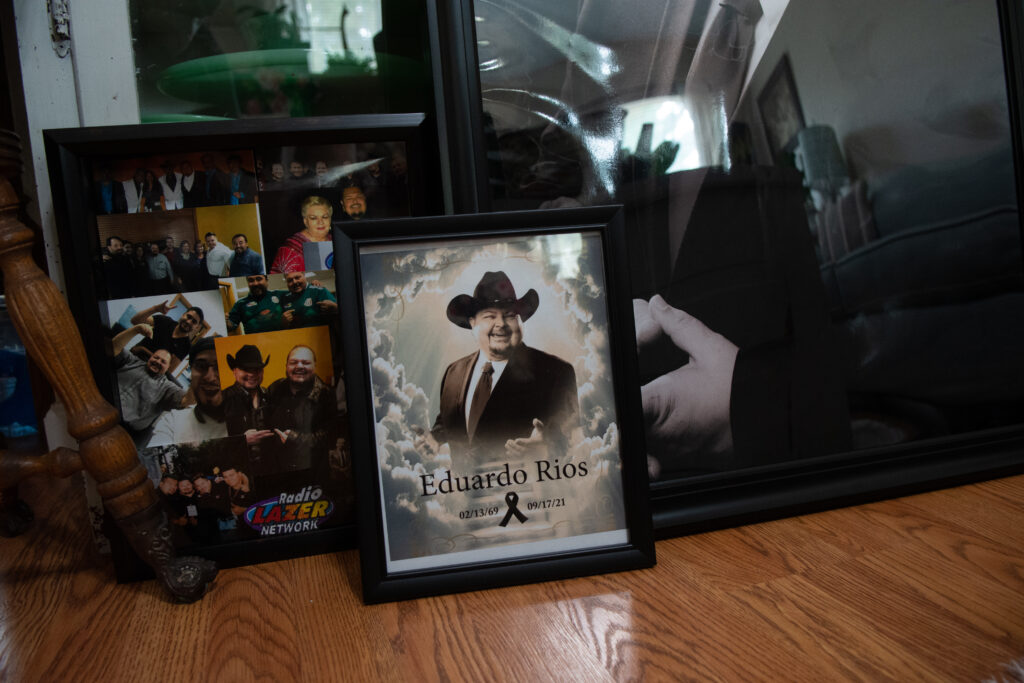 Featured Videos
Comment Policy (updated 4/20/2021): Please keep your comments civil. We reserve the right to delete comments or ban users who engage in personal attacks, use an excess of profanity, make verifiably false statements or are otherwise nasty. Comments that contain links must be approved by admin.