Rep. Steven Horsford posts $570,000 in second quarter fundraising as 2022 campaigns ramp up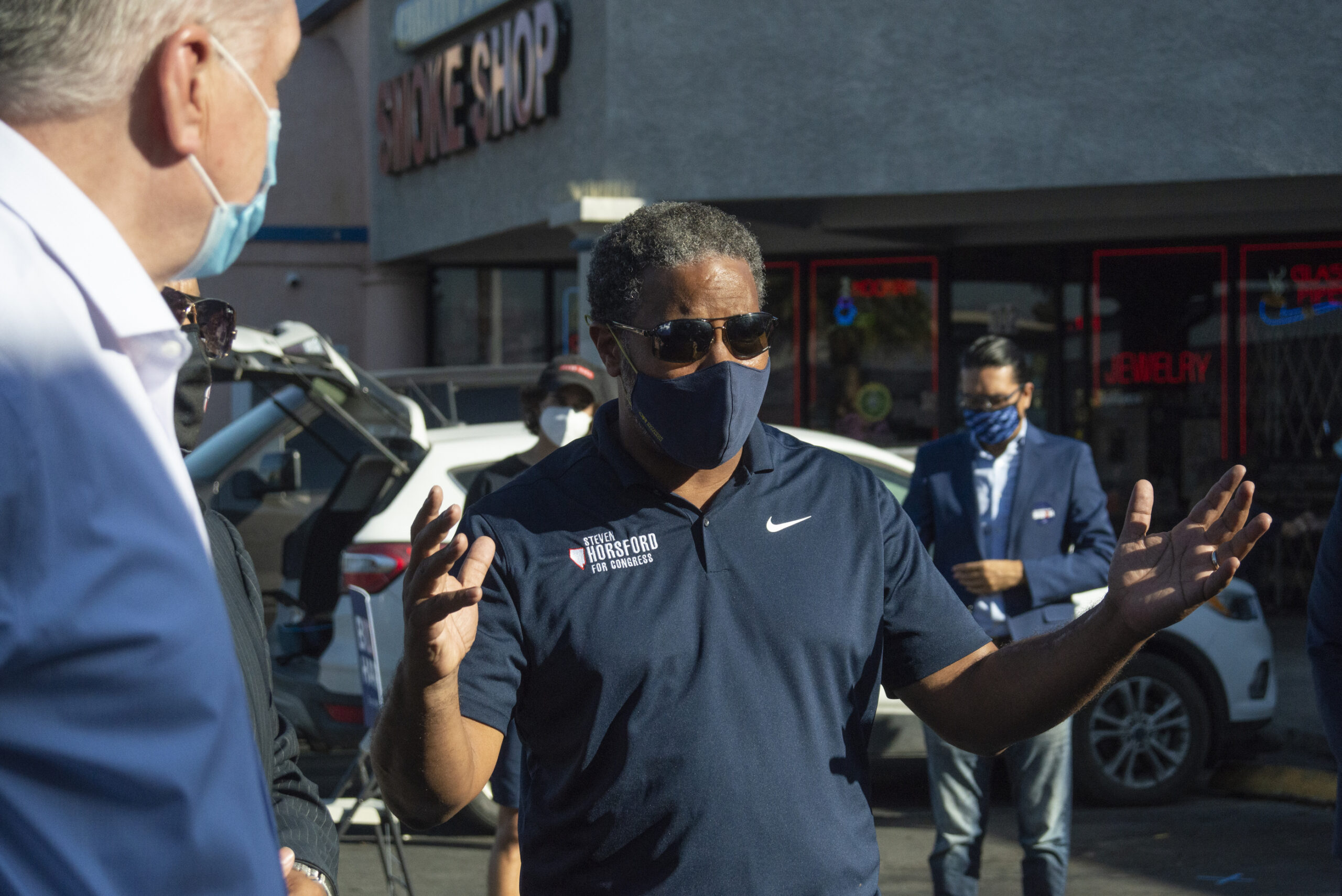 Democratic Rep. Steven Horsford announced more than $570,000 in second quarter fundraising Thursday, an amount that lifted his campaign war chest to nearly $1.2 million with less than a year left before Nevada's 2022 primary election. 
The sum is the most Horsford has raised in an off-year fundraising period and roughly $150,000 more than he raised in the same quarter in 2019. Still, it falls short of the nearly $634,000 he raised in the third quarter of last year.
The announcement comes ahead of the Federal Election Commission's quarterly filing deadline next week, which will provide the first tangible signs of early campaign efforts ahead of next year's midterms.
Horsford represents the sprawling 4th Congressional District, which includes large portions of urban Las Vegas and North Las Vegas, as well as parts of the state's far-flung rural interior.
Horsford's seat will be among just a handful nationwide that may determine control of the U.S. House next year, as Republicans seek to expand gains made in 2020 in competitive suburban districts not unlike District 4.
Two Republicans — Sam Peters, who finished second in 2020's District 4 primary, and Carolina Serrano, a former Trump campaign staffer — and one non-partisan, John Johnson, have also filed to run for District 4.
Horsford won his 2020 reelection bid by 4.9 percentage points, by far the narrowest of any of his three electoral victories in that district. Horsford first won the seat in 2012 by 8 percentage points before losing it to Republican Cresent Hardy two years later in an election that otherwise saw Republicans elevated to nearly every major office in Nevada.
He retook the seat in 2018, by 8.2 points, after incumbent Democrat Ruben Kihuen declined to run for re-election amid a sexual misconduct investigation by the House Ethics Committee.
Voter registration statistics for District 4 favor Democrats, 38 percent to 30 percent Republican, with 32 percent registered nonpartisan or other. However, these statistics will likely change after state lawmakers redraw district lines later this year.