Republican congressional, state Senate candidates request new election in lawsuit alleging voter fraud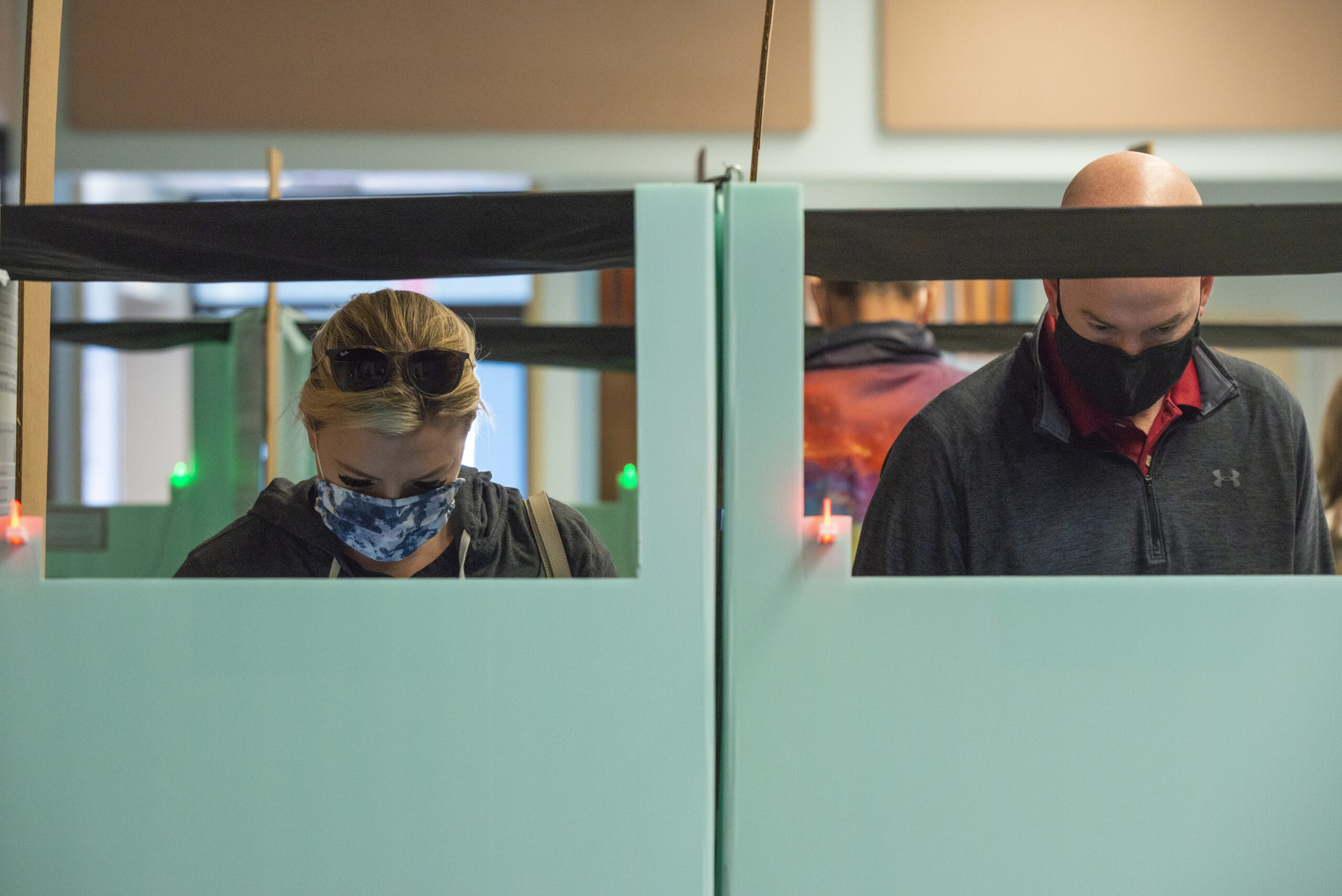 Representatives of Republican state Senate and congressional candidates who fell short of victory in the 2020 election have filed a lawsuit seeking an emergency injunction and court-ordered new election amid allegations of voter fraud.
Attorneys representing Jim Marchant, the Republican congressional candidate who lost to incumbent Rep. Steven Horsford in the 2020 election, and April Becker, a Republican state Senate candidate who narrowly lost to state Senate Majority Leader Nicole Cannizzaro, filed the lawsuit in Clark County District Court on Monday seeking a court-ordered new election over alleged inadequacies and voter fraud in the 2020 election process.
Marchant lost his race to Horsford by more than 16,100 votes; Becker lost her race to Cannizzaro by 631 votes.
The lawsuit largely rehashes unsuccessful claims made by other Republican-aligned groups against Clark County's election procedure plan and use of a signature verification machine to automatically assess a percentage of received mail ballots. Lawsuits seeking to block use of the machine failed in state court and in federal court before Election Day.
"The complaints repeat allegations found baseless in previous court actions, misstate and misrepresent evidence provided in those proceedings, and parrot erroneous allegations made by partisans without first-hand knowledge of the facts," Clark County spokesman Dan Kulin said in an email.
But attorney Craig Mueller wrote in the complaint that a new election and limitations on signature verification were necessary given alleged instances of voter fraud, including 19 individuals who they claim cast both a mail vote and an in-person vote.
"The examination of this single district goes to the heart of the voter fraud that exists in this election county wide due to the policies and procedure in place by Clark County Registrar of Voters Joseph P. Gloria for processing ballots," Mueller wrote in the filing.
In addition to the request for a new election, the lawsuit is asking the court to do the following:
Issue an order prohibiting Clark County from using the signature verification machine
Provide a list of voters with addresses who had their signature verified by the machine and a list of voters (and their addresses) who had their signature rejected by the machine
Declare that any ballots processed by the machine be deemed "lost or destroyed" (ballots were separated from their mailing envelopes with voters' signatures to ensure ballot secrecy)
The lawsuit states that use of the signature verification machine violates the intent of state law which instead should require physical verification by a human employee, and that the ballot processing observation plan for mail ballots was insufficient. Similar claims were made in the Trump campaign's lawsuit against Clark County in state court ahead of the election, which was rejected by a district court judge and the Nevada Supreme Court.
But the lawsuit also contains an affidavit from a Clark County counting board member, Kanoa Ikeda-Flynn, who testified that he counted around 14,000 ballots and "witnessed disregard of signature verification as well as other irregularities."
It also cites an issue with mail ballots being sent to voters who should have been marked as "inactive" (meaning they can still legally vote but no longer have an accurate address on file with election officials) — the complaint alleges there is a pool of about 93,000 voters who were mailed ballots for the state's primary election but then had the ballot marked as undeliverable. County election officials did not move those voters to the "inactive" list in the time required by state law, meaning they were still mailed a ballot for the 2020 general election.
The lawsuit also states that a new election is warranted given actions by the Clark County Commission on Monday in calling for a re-vote for a commission race decided by 10 ballots. Members of the commission said a special election was necessary because the county had identified 139 ballot discrepancies in the district that could change the result of that race.
The lawsuit also claims that a recount would not solve underlying issues with the election process, as the envelopes and voter signatures attached to the mail ballots have been separated and cannot be traced back to the voter's already-processed ballot.
The complaint is one of three election-related lawsuits filed or promised in recent days by Republican-aligned groups; former Attorney General Adam Laxalt has planned a Tuesday afternoon press conference to announce another lawsuit alleging fraud in the state's election process, and a group affiliated with former U.S. Senate candidate Sharron Angle filed a lawsuit Monday asking for a new election over similar voter fraud claims.
Major counties in Nevada certified their vote totals on Monday in what's known as a canvass, but the statewide approval of votes will occur on Nov. 24 by the state Supreme Court. Once that happens, Nevada' six electoral votes for president will be cast by individuals appointed by the state Democratic Party during a meeting on Dec. 14 in Carson City.
Updated at 12:50 p.m. to include a statement from Clark County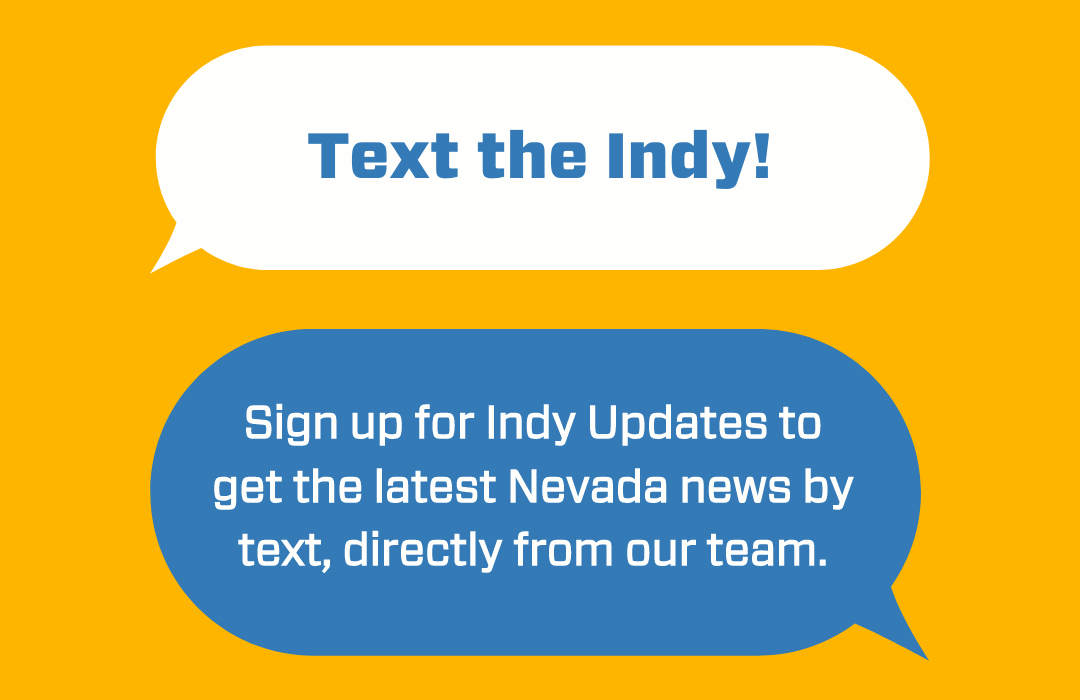 Featured Videos