Clark County calls for re-vote in commission race decided by 10 ballots; discrepancies outnumber victory margin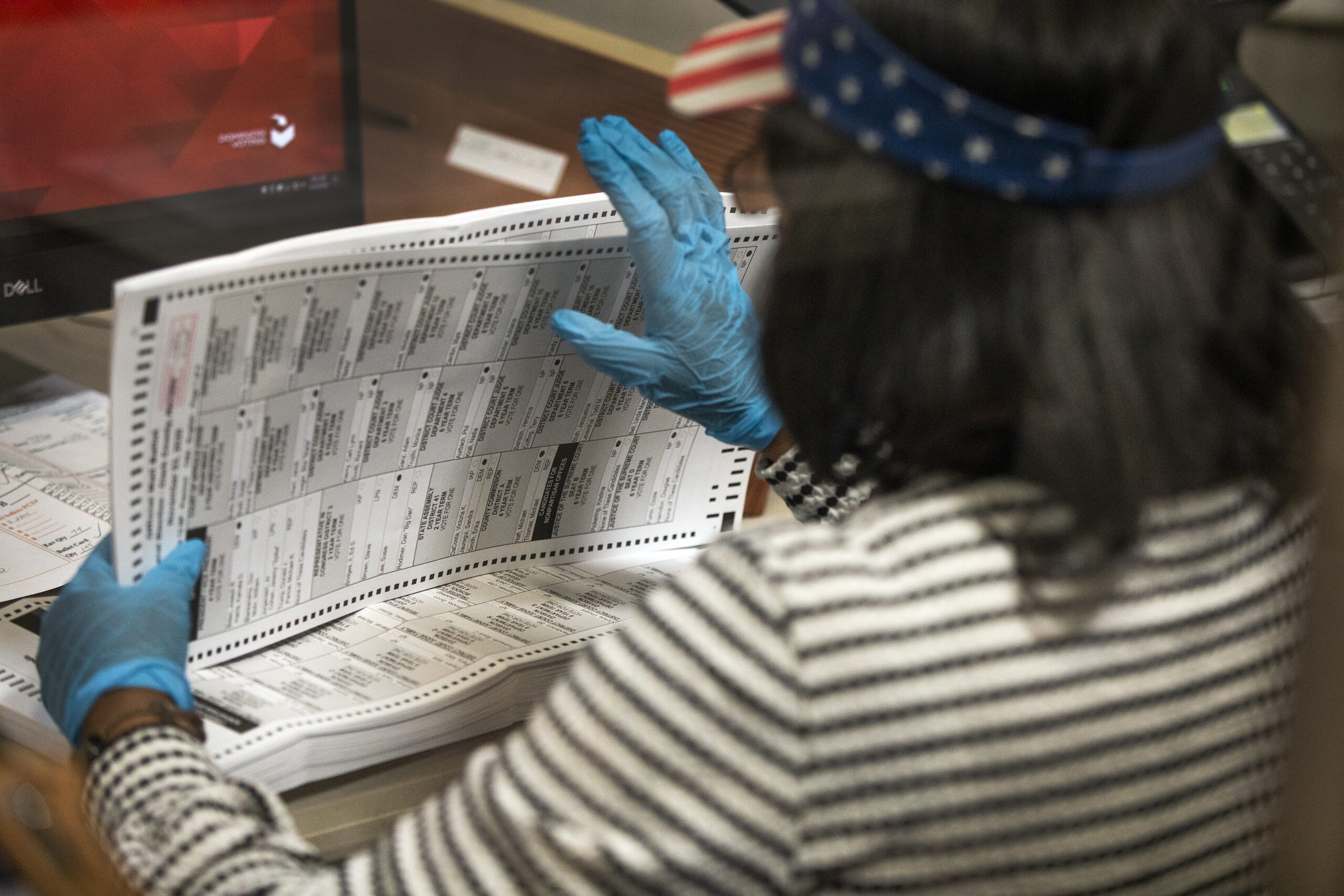 Clark County commissioners have certified all the results of the general election — except in the race for the commission seat representing District C, where ballot discrepancies outnumber Democrat Ross Miller's 10-vote victory and a special election will be held.
Clark County Registrar of Voters Joe Gloria reported to the commission on Monday that there were 139 ballot discrepancies in District C, and Miller defeated Republican opponent Stavros Anthony by only 10 votes out of 153,162 cast. As a result of the discrepancies, the commission voted not to certify the District C results and instead call Gloria back to its first December meeting to present a plan for a special election.
"To the best of my knowledge, some of the discrepancies outlined by the registrar indicate that those discrepancies surpassed the narrow margin of victory in the District C race, calling into question the validity of election results in that district," said Commissioner Larry Brown, who currently holds the District C seat and is terming out.
The special meeting of the commission on Monday was held in order to canvass, or certify the official tally of, votes from the general election. Gloria reported that there were 936 discrepancies identified in the county out of 974,185 ballots cast.
Discrepancies in ballot counts can occur when the number of voter check-ins at a voting site does not match the number of ballots cast at that site, when voters attempt to vote twice, and because of assorted mail ballot issues.
President Donald Trump tweeted about the decision Monday afternoon, saying that "large scale voter discrepancy" showed that officials "do not have confidence" in election security. However, Joe Gloria stated at Monday's meeting that discrepancies occur in every election.
"There's no election that goes without discrepancies that are identified," Gloria said. "In particular, this time, with such a large mail ballot number, that number that I've identified is in the thousandths of percent."
The 936 discrepancies make up .096 percent of total ballots cast in Clark County in this year's election.
Anthony has been vocally supportive of Trump in the past, but Anthony's campaign manager, Lisa Mayo-DeRiso, distanced the campaign from the president's comments on Monday evening, telling The Nevada Independent that Anthony's campaign "has never subscribed to the conspiracy side of that" with regard to the discrepancies.
"What we've consistently talked about is human error," she said. "I don't care if you're counting ballots or making pizzas, there's going to be errors."
Discrepancies cannot be remedied in a recount, which Anthony would have been able to request if results had been certified on Monday. This is because the privacy of ballots prevents those counting from recording personal information that might identify voters whose ballots had errors.
In addition to a recount, Anthony also would have been able to challenge the outcome, in which case a judge would determine the legitimacy of the results. County Counsel Mary-Anne Miller said during the meeting that she believed any judge would be in a "very similar situation to what the county commissioners are today."
"I don't think, because of the nature of the discrepancies, that any court presented with these discrepancies would be comfortable saying that the results really reflect the will of the voters," Miller said.
Mayo-DeRiso, spoke during public comment at the meeting, requesting that the commission delay certifying the District C results because of "possible voter irregularities."
"With a 10-vote margin … the utmost consideration and careful review should be given to the voters of District C and the counting of the votes so that an accurate final tally can be confidently given," Mayo-DeRiso said.
Mayo-DeRiso said Monday evening that the decision from the commission was "a win."
The District C race was competitive long before results were released. The two well-funded candidates have sparred over policy positions and finances throughout the past year, with Miller even filing a complaint with the secretary of state a week before Election Day about discrepancies with Anthony's third quarter financial report.
A special election will be funded by the county. Gloria said during the meeting that he is not certain what the cost will be as it depends on the plan approved.
The last special election in Clark County occurred during the Republican primary for public administrator in 2018 because of potential double voting in a race decided by four votes. Gloria estimated that the cost of that special election, which was conducted by mail, was $135,000.
In the 2018 special election, 74,000 Republican voters were sent ballots. In Clark County's District C, there are more than 199,000 registered voters.
Approximately 77 percent of those active registered voters cast ballots in the commission race this year, but turnout in special elections has historically been lower. The 2018 Republican primary special election saw 36 percent voter turnout, while a smaller special election for Ward 5 on the Las Vegas City Council saw 6 percent turnout.
Special elections in 2012 and 2011 saw 12 percent and 17 percent turnout, respectively.
This story was updated at 5:07 p.m. on Nov. 16, 2020 to correct a statistic about ballot discrepancies and include comment from Stavros Anthony's campaign.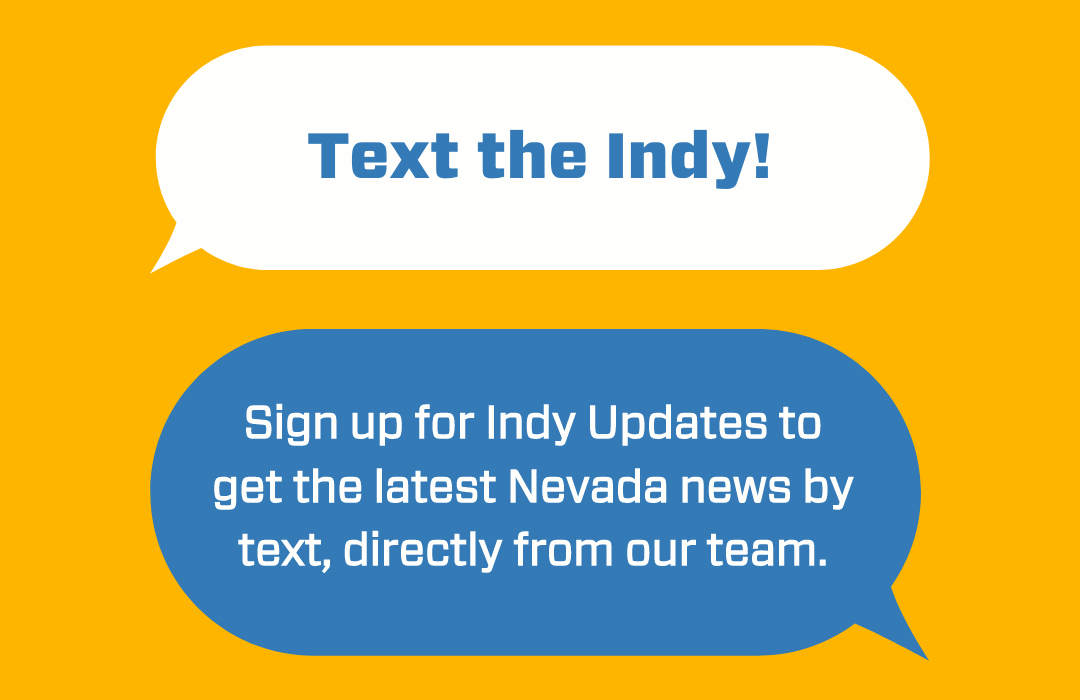 Featured Videos