Columnist misses the mark on cash bail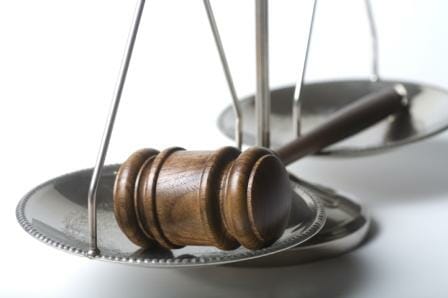 By Franny Forsman
In his May 27th column, "Finding Balance in Criminal Justice Reform," Carson City prosecutor Orrin Johnson scolds the presenters at a Las Vegas forum for failing to discuss the "five goals of our criminal justice system" and for not being "serious reformers" as opposed to "political panderers."
At the forum, which was featured in the Independent on May 23rd, Clark County District Attorney candidate Robert Langford set forth his position that cash bail should be abolished. Langford appears to be the main target of Mr. Johnson's criticism.
There are two fundamental flaws in Mr. Johnson's analysis. First, he has conflated pretrial detention and post-conviction incarceration, arguing that his "five goals" of punishment, deterrence, incapacitation, rehabilitation and restitution are equally applicable to both presumed innocent pretrial detainees and sentenced defendants.
Second, Johnson seems to misunderstand that setting bail has nothing to do with the only actual "goals" of the pretrial detention process: ensuring the appearance of defendants and protecting the community. In fact, our cash bail system thwarts these goals. Johnson's approach is, unfortunately, not uncommon among prosecutors because as the Conference of State Court Administrators reports, "defendants who are held in pretrial detention have less favorable outcomes than those who are not detained regardless of charge or criminal history."
Goals such as retribution and deterrence cannot be part of the pretrial release decision in a constitutional system based upon a presumption of innocence. The setting of cash bail in any case automatically discriminates against the poor. Mr. Johnson advocates for drug testing and treatment requirements as alternatives to bail. Yet as long as we impose cash bail as a requirement of pretrial release, the wealthy will avoid incarceration without conditions and the poor will be forced to agree to conditions that are costly and could result in re-incarceration.
Johnson, who believes that "setting bail based on …risk factors…(is a) good idea," misses the point. Experts in the field are adamant that bail should simply be eliminated as a condition of release. Advocating for abolishment of cash bail, the Conference of State Court Administrators, National Association of Pretrial Services Agencies, and the Technical Advisors to Washoe County emphasize that "the ability to pay a bondsman is unrelated to the risk of flight or danger to the community."
The National Institute of Corrections goes further in concluding that a system in which defendants are detained based on their ability to afford bail is unwittingly contributing to community harm. Their research shows that defendants held pretrial for as little as two to three days are 40 percent more likely to commit a new crime before trial and 22 percent more likely to fail to appear than defendants held less than 24 hours. Longer pretrial detentions increase the chances of pretrial commission of a new crime to 74 percent and failure to appear to 30 percent. What's more, folks who can't make bail lose their jobs, housing and support systems.
As if all of this is not bad enough, it turns out detaining people before trial or conviction is expensive. So if cash bail is inconsistent with constitutional values, has no relevance to flight or danger and may actually harm the community by increasing the risk of the commission of a new crime and the failure to appear, why do we insist on using it as a condition of release? As Clark County Public Defender Phil Kohn puts it, "Getting the courts and the District Attorney to (eliminate cash bail) has been a real challenge."
The failure of judges to see the unfairness of the system is perplexing. Prosecutors such as Mr. Johnson, on the other hand, have a vested interest in advocating for bail defendants cannot afford. According to the National Institute of Corrections, those defendants plead guilty more often, are convicted more often, are sentenced to prison more often and receive harsher prison sentences.
Not all prosecutors take the bait, however. David Labahn, President and CEO of the Association of Prosecuting Attorneys in California, told the Sacramento Bee, "A system that uses wealth as a criterion for release fails the public. It allows dangerous individuals to walk free merely because they can afford to do so. As a career prosecutor, I find this practice is often contrary to public safety."
A growing bipartisan movement led by prosecutors, Fair and Just Prosecution, agrees with Labahn and is fighting for alternatives to a broken system that has led to inhumane, inequitable, wasteful mass incarceration that does not make communities more safe.
We can do better. Mr. Langford's vow to abolish cash bail is not pandering. It is fact-based, fair and consistent with the goal of promoting community safety while reducing unnecessary detention that is costly and damaging to people who may be guilty of nothing but being poor.
Franny Forsman is a long-time criminal defense attorney. She has served as President of the State Bar of Nevada and was the Federal Public Defender for the District of Nevada for 22 years.
The Nevada Independent is raising $200,000 by Dec. 31 to support coverage of the 2024 election.
Tax-deductible donations from readers like you fund this critical work.
If you give today,your donation will be matched dollar-for-dollar.
Give + Get Matched
Featured Videos