Road to Recovery: State leads nation in GDP growth and unemployment rate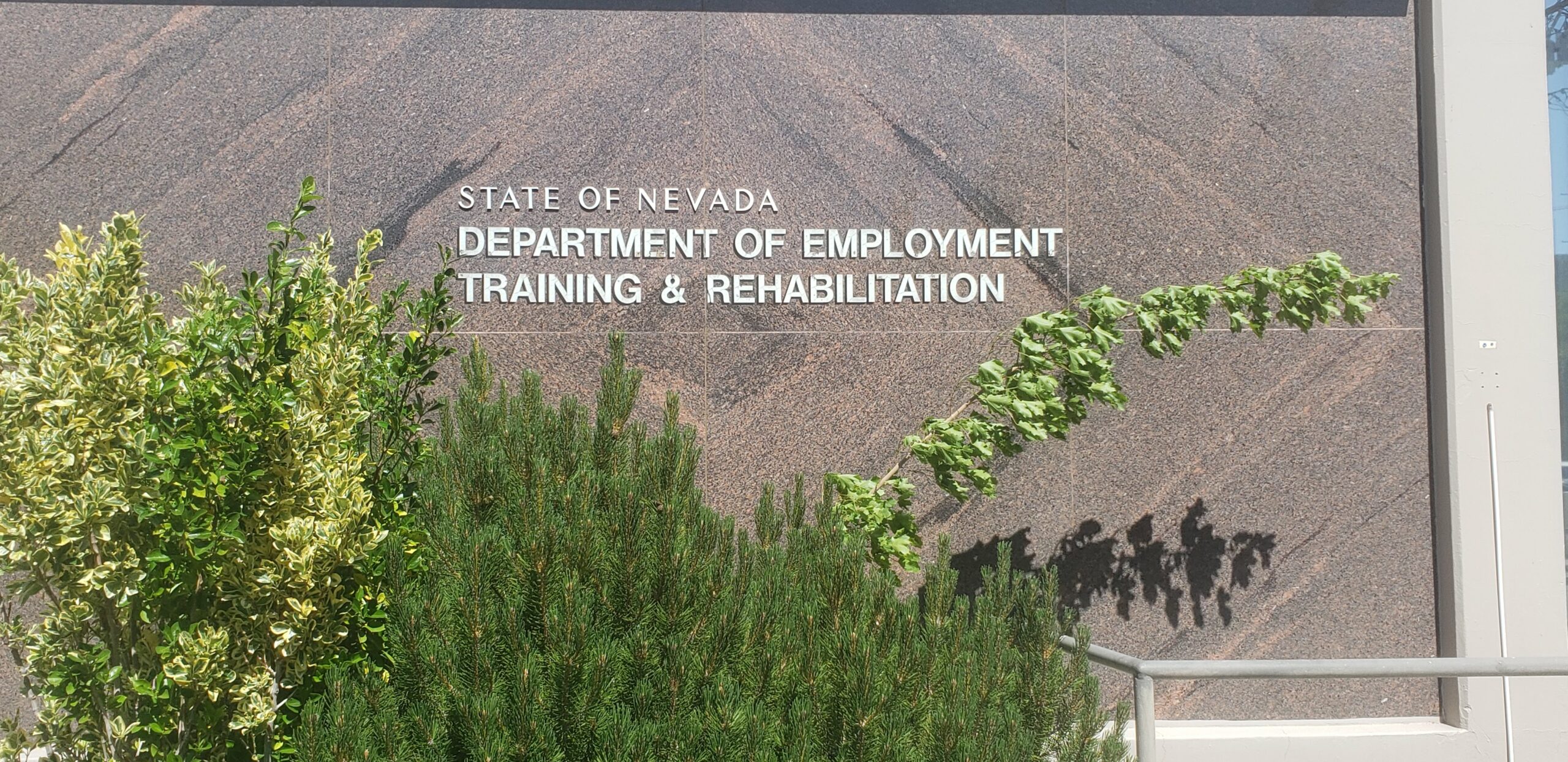 Welcome to the first installment of "Road to Recovery," a recurring feature that will provide semi-regular updates on Nevada economic news and data.
The state's economy has been hit hard by the COVID-19 pandemic. Restrictions on public activity have resulted in businesses closures and thousands of lost jobs, and many parts of the economy have yet to return to their pre-pandemic state. As Nevada's recovery from the pandemic continues, this series will take a closer look at the most important economic indicators across the state.
You can find the latest data on our "Nevada Recovery Dashboard" data page and on Twitter. (Follow Tabitha Mueller for updates on housing data and Howard Stutz for updates on gaming and tourism numbers). Also, feel free to reach out to [email protected] with any questions.
Below, we take a look at Nevada's nation-leading gross domestic product (GDP) growth, high unemployment rate and rebounding tourism industry.
Unemployment remains highest in the nation
In August, Nevada's unemployment rate remained unchanged from the previous month at 7.7 percent, ranking 50th among all 50 states, as it has throughout the majority of the pandemic.
The state's high unemployment rate was the result of still-high unemployment rates in Southern Nevada, as Clark County led the state at 8.2 percent. All other county unemployment rates fell below the statewide number, with Nye County, in second, at 6.6 percent. Washoe County recorded a 4.2 percent unemployment rate in August, while rural Eureka County, home to fewer than 2,000 people, had the lowest rate in the state at 3.2 percent.
In September, the state saw initial claims for regular unemployment insurance rise, with more than 3,000 Nevadans filing initial claims in a single week for the first time since mid-July. In August, the average number of new claims being filed weekly fell to its lowest level since before the COVID-19 pandemic began. Some economists have speculated that a rise in COVID-19 cases caused by the Delta variant has hampered the economic recovery, contributing to the recent rise in claims.
The state also saw a steep drop off in the number of people receiving benefits, after several enhanced benefit programs expired — including Pandemic Unemployment Assistance (PUA) for gig workers and the self-employed (roughly 40,000 Nevadans filed claims in the program's final weeks), Pandemic Emergency Unemployment Compensation (roughly 75,000 were enrolled as the program neared its end) and a $300-per-week Federal Pandemic Unemployment Compensation add-on that applied to all of those claimants.
Nevada leads nation in GDP growth
For the second straight quarter, Nevada recorded the highest GDP growth rate in the country.
According to a report on GDP growth by state released by the U.S. Bureau of Economic Analysis (BEA) earlier this month, Nevada's GDP grew by 9.7 percent during the second quarter of 2021, outpacing second place Hawaii (8.9 percent) and the national average (6.7 percent). The bureau defines GDP as the market value of goods and services produced by the labor and property located in a state.
The report notes that the country and Nevada's growth rate reflect the economic recovery, reopening of businesses and continued government response to the COVID-19 pandemic. Nevada's GDP growth has benefitted from federal relief programs, including the American Rescue Plan, that have delivered stimulus payments directly to residents, loans to businesses and grants to local and state agencies.
Nevada's high unemployment also contributed to its GDP growth. Following the announcement earlier this year that Nevada led the nation in first quarter GDP growth, Bob Potts, chief economist for the Governor's Office of Economic Development, told The Nevada Independent that the growth was enhanced by the state's rebound from a worse economic position.
"There's a relationship, a tight correlation — the harder you're hit, the greater you're bouncing back," Potts said. "And that's one of the metrics that the [Federal Reserve] is using to help support individual state economies."
Unlike some other states that ended federal programs earlier in the year, Nevada offered enhanced federal unemployment benefits through early September that delivered greater financial assistance to unemployed people, as the state continued to suffer through one of the highest unemployment rates in the country.
The economic report additionally found that growth in the accommodation and food services sector was the largest contributor to Nevada's GDP increase.
From March to June, employment in the state's leisure and hospitality industry, which includes casinos and restaurants, increased by more than 15,000 jobs. That increase accounted for more than half of the state's private sector job growth during those months.
Despite the state's high unemployment rate, the hospitality industry has continued to add thousands of jobs each month since then.
Billion-dollar gaming revenue streak continues
In August, Nevada's gaming industry continued its hot streak, as casinos across the state recorded their sixth-straight $1 billion gaming revenue month in August and put Nevada on track to record more than $12 billion in annual gaming revenue for the fourth time ever.
Last month, the Gaming Control Board announced that gaming revenues statewide topped $1.165 billion during August, a 22.3 percent increase over pre-pandemic August 2019. The billion-dollar month follows an all-time, single-month record in the previous month of $1.36 billion in revenue.
However, tourism numbers in Las Vegas and Reno continue to lag 2019 totals.
In August, Las Vegas saw less than 3 million visitors, according to the Las Vegas Convention and Visitors Authority. That number marked a decline of 9.2 percent from July's 3.3 million visitors and a decline of 16.2 percent from nearly 3.6 million visitors in August 2019.
The city also saw hotel room occupancy and the average daily hotel room rate decline amid a rise in COVID-19 cases caused by the Delta variant.
In Northern Nevada, visitation declined roughly 5 percent from July to August, according to data from the Reno-Sparks Convention & Visitors Authority. The more than 360,000 visitors who traveled to the Reno-Sparks and Washoe County Area in August also marked an 11.3 percent decline from visitation in August 2019.
Housing market still hot, but slowing down
After setting an all-time record in July, the median home price for single-family homes sold in Southern Nevada again reached a record high in September of $406,500, according to data from the Las Vegas Realtors. That number surpassed the previous high of $405,000.
In a statement announcing the new record, Aldo Martinez, president of the realtors group, said that this month's statistics suggest that the Southern Nevada housing market may be stabilizing, like other markets across the country.
"Prices are still increasing, but they're going up more gradually than in previous months," he said. "We may be getting back to the type of seasonal trends we were used to seeing before the pandemic."
Data from the Reno/Sparks Association of Realtors show a similar trend in Northern Nevada, as median sale prices of single-family homes held steady for the second consecutive month at $530,000. That price is a roughly 20 percent increase over median sale prices in Reno a year ago.
Martinez said that record home prices in Southern Nevada have followed national trends, driven by a shortage of homes available for sale, strong demand and historically low mortgage interest rates.
Howard Stutz and Tabitha Mueller contributed to this report.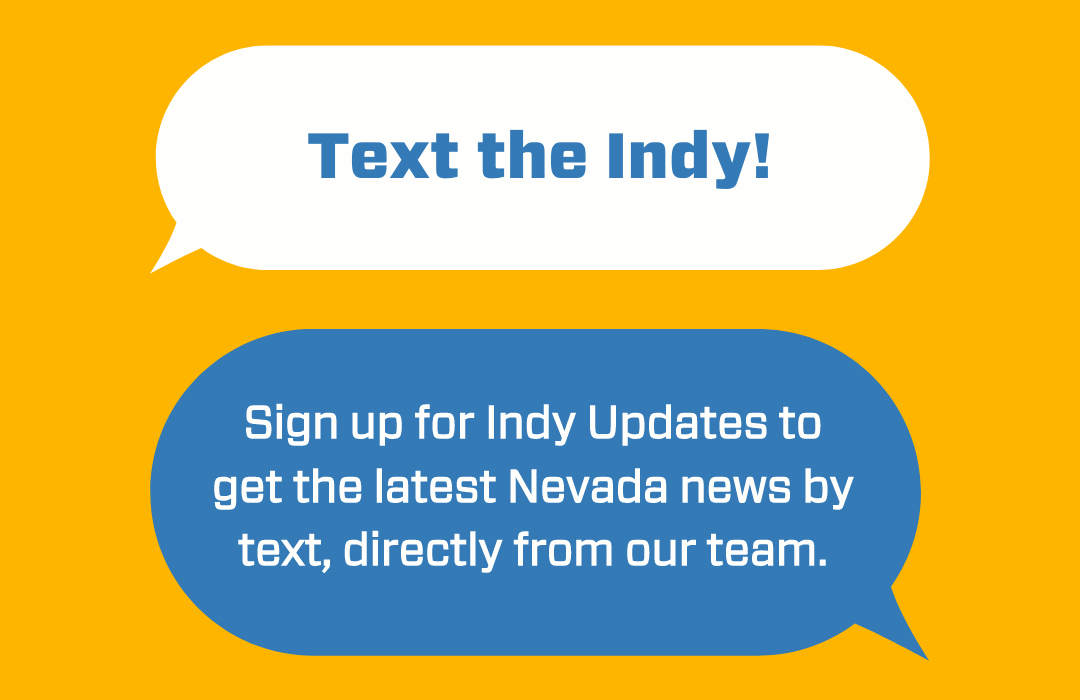 Featured Videos