Rosen, Cortez Masto on their highs and lows of 2023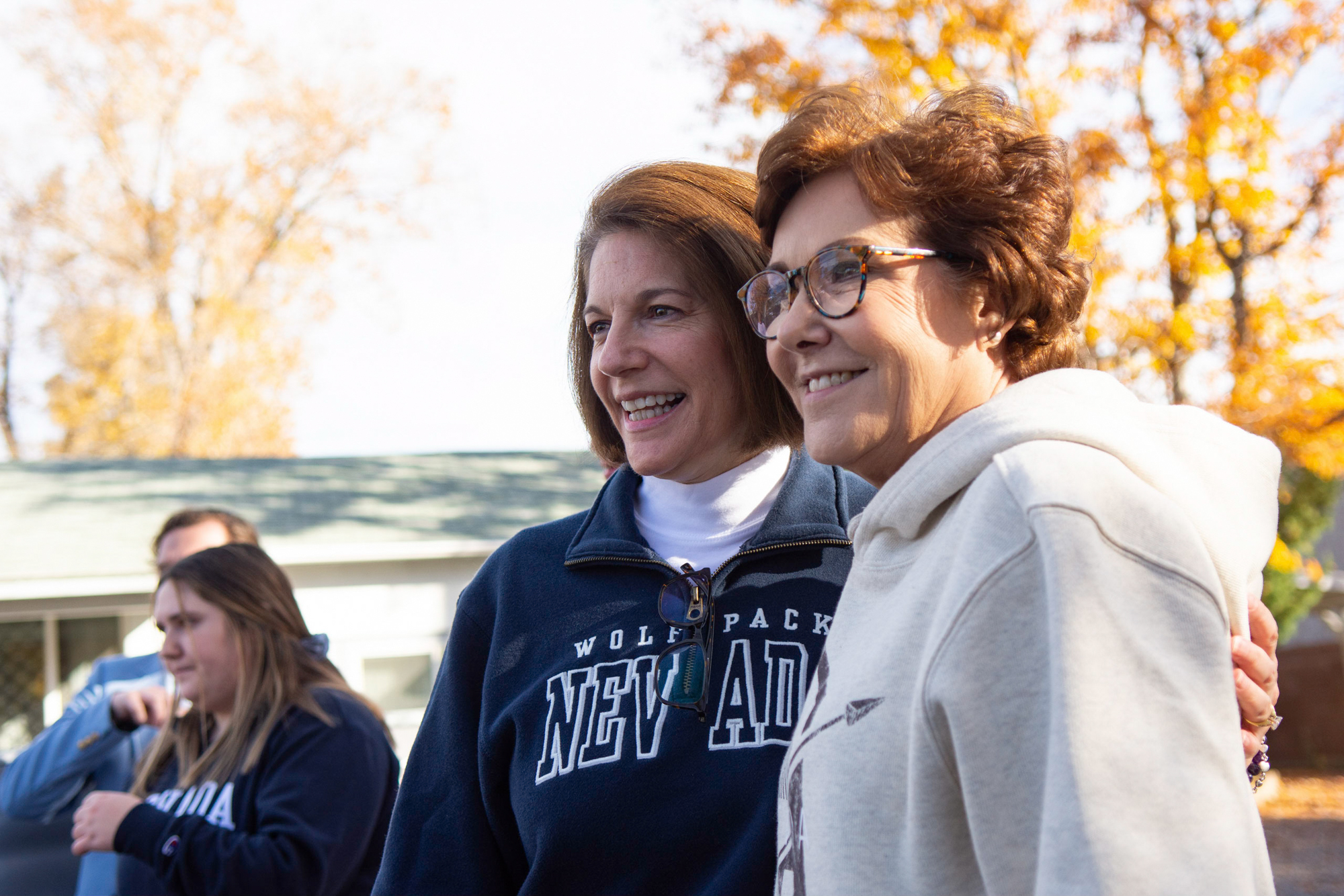 With Congress out for August recess, I'm recapping the congressional year thus far. Last week, I went through the House members; this week, it's all about the Senate. Plus, Rep. Susie Lee (D-NV) is leading an effort to crack down on China's role in fentanyl trafficking.
The Nevada delegation's year so far
If 2022 was the year of legislative breakthroughs in the Senate, 2023 has been a bit more standard, with judicial nominations taking up most of the upper chamber's time. Heading into a September of spending fights, I asked each senator's office what their biggest accomplishments and sources of frustration have been thus far this year.
Here's what each had to say:
Sen. Catherine Cortez Masto (D-NV)
Cortez Masto noted two items on her list of top accomplishments that involved using her influence as a senator outside of Washington — taking on pharmaceutical wholesalers over abortion pills and the Federal Home Loan Bank on affordable housing in Nevada.
Cortez Masto has been a prominent voice in Senate Democrats' abortion messaging this year, particularly on the legal front as abortion medication was briefly put on hold by a federal judge and companies including Walgreens halted distribution of abortion pills.
"My job is to stand up for Nevadans and get things done," Cortez Masto said in a statement to The Nevada Independent. "When I heard one of the nation's biggest pharmaceutical wholesalers was refusing to distribute abortion pills in my state, I took them on and ensured Nevadans would be able to access these pills in retail pharmacies."
She also named her efforts to ensure the FHLBank of San Francisco created a $4.5 million targeted fund for Nevada.
On the legislative side, Cortez Masto listed sponsorship of bills to target fentanyl trafficking and boost funding for Nevada firefighters, and her votes to confirm dozens of judges as her most notable accomplishments.
"Many of my bills have passed through committee with bipartisan support," she said, "including legislation to claw back failed bank executives' pay, protect Lake Tahoe, and bring down prescription drug costs."
She added that the Golden Knights' Stanley Cup win has given Las Vegas more sports cred among her Senate colleagues.
As for frustrations, Cortez Masto faulted "far-right Republicans" for pushing anti-abortion legislation and policy.
"It's incredibly frustrating that some of my colleagues still don't trust women to make their own decisions and won't work with us to protect them," she wrote.
Sen. Jacky Rosen (D-NV)
Rosen's year has involved working on mostly bipartisan legislation within her committees, many of which aim to extend existing benefits and services to veterans and small business owners, and overseeing the rollout of infrastructure and Inflation Reduction Act provisions in Nevada.
Rosen sponsored the Small Business Childcare Investment Act, which advanced through committee last month, to extend eligibility for several Small Business Administration loan programs to non-profit child care providers.
"We've done a lot of good work this year to help bring down rising prices," she said in a statement to The Nevada Independent.
She also noted that several of her bills were included in the Senate version of the recentlypassed National Defense Authorization Act, including provisions to amend women veterans' service records to ensure they can receive benefits for combat-related injuries, and which ensure widow benefits for spouses of servicemembers who died in war retain their benefits even if they remarry.
Rosen also highlighted several funding announcements for the state, including a massive $450 million grant to expand internet access in Nevada.
On the frustration side, Rosen, like much of the party, cited Sen. Tommy Tuberville's (R-AL) hold-ups of hundreds of military promotions and appointments over a Department of Defense policy that allows service members to travel to seek reproductive care. She's made it a personal mission to call out Tuberville's holds on the floor, in letters to Senate Minority Leader Mitch McConnell (R-KY) and in the media.
"He's holding up nominations, like the [vice] commander of our Warfare Center at Nellis Air Force Base, the crown jewel of the Air Force, where we train every air force pilot not just in America but around the world," Rosen said in an MSNBC interview. "We have people's lives that are on hold, they're kids who need to start schools, their families."
The issue touches on two of Rosen's priorities this year — sounding the alarm on abortion rights and supporting Nevada's sizable military and veteran populations.
"This obstruction is putting our military readiness and national security at risk, all because a single Republican senator wants to restrict our service members' ability to access reproductive care," she told The Nevada Independent. "Enough is enough — it has to stop."
Lee leads letter calling for fentanyl crackdown
Lee led a letter signed by 45 members of Congress — with representatives from both parties — calling on Secretary of State Anthony Blinken to use aggressive diplomatic tactics in combating China's role in fentanyl trafficking.
The letter identifies China as the starting point for the manufacture of "precursor chemicals" that are sold to cartels who produce fentanyl. This type of illicit fentanyl was responsible for nearly 70 percent of overdose deaths between February 2022 and February 2023, according to the Centers for Disease Control and Prevention.
Members of Congress in the letter attributed fentanyl increases to a breakdown in diplomatic relations with China.
"Unfortunately, as relations between our nation and China have deteriorated, the volume of fentanyl trafficked into the United States has only gone up," they wrote.
They asked for the State Department to use diplomatic tools to weaken the fentanyl supply chain, and for a rundown of existing efforts to engage in inter-governmental coordination on fentanyl policy, what progress has been made on bilateral fentanyl trafficking enforcement, and what incentives Chinese leaders have indicated would be helpful to do so.
The members also used the letter to clarify the stakes around the issue.
"Our neighborhoods and families depend on you ensuring that the issue of combating fentanyl trafficking remains high on the agenda in every discussion with [China], as well as other nations involved in the drug ecosystem," they wrote.
Around the Capitol
The whole Nevada delegation — save for Rep. Dina Titus (D-NV) — sent a letter to the State Department expressing their frustration with delays in passport application and renewal. The delegation said they receive more than 160 passport-related queries per month, and asked the department to open a passport agency in Las Vegas, particularly in advance of expected high travel volumes for the upcoming Super Bowl and Formula One Grand Prix.
Rep. Steven Horsford (D-NV) and Health and Human Services Secretary Xavier Becerra held a joint event in North Las Vegas touting the Inflation Reduction Act's provisions to lower prescription drug costs for seniors — part of a nationwide push by the Biden cabinet to campaign on "Bidenomics."
On the latest Trump indictment, Titus told The Nevada Independent, "To me, it's astounding that [Republicans] are going to have a presidential candidate and a former president who is facing all these indictments." But she also predicted it would make his supporters "more gung ho."
Rosen was awarded the National Guard Association of the United States (NGAUS) Charles Dick Medal of Merit, recognizing her efforts to advance the National Guard and its mission.
Cortez Masto held a Las Vegas roundtable with advocates about legislation she's sponsoring to provide insurer-covered birth control over-the-counter. Check out Naoka Foreman's thread on what used to be called Twitter for more.
Also in Las Vegas, Rosen hosted a veteran roundtable to discuss benefits in last year's PACT Act.
Cortez Masto, Titus, and Lee held a roundtable at a Las Vegas Home Depot to discuss bicameral legislation they're sponsoring to combat organized retail crime.
Notable and Quotable
"It is deeply concerning that we appear to be creating a two-tiered system of justice under the current administration where the rules don't apply to everyone evenly."
Republican Senate candidate Sam Brown, in Politico, on the latest federal indictment of former president Donald Trump for his efforts to overturn the 2020 election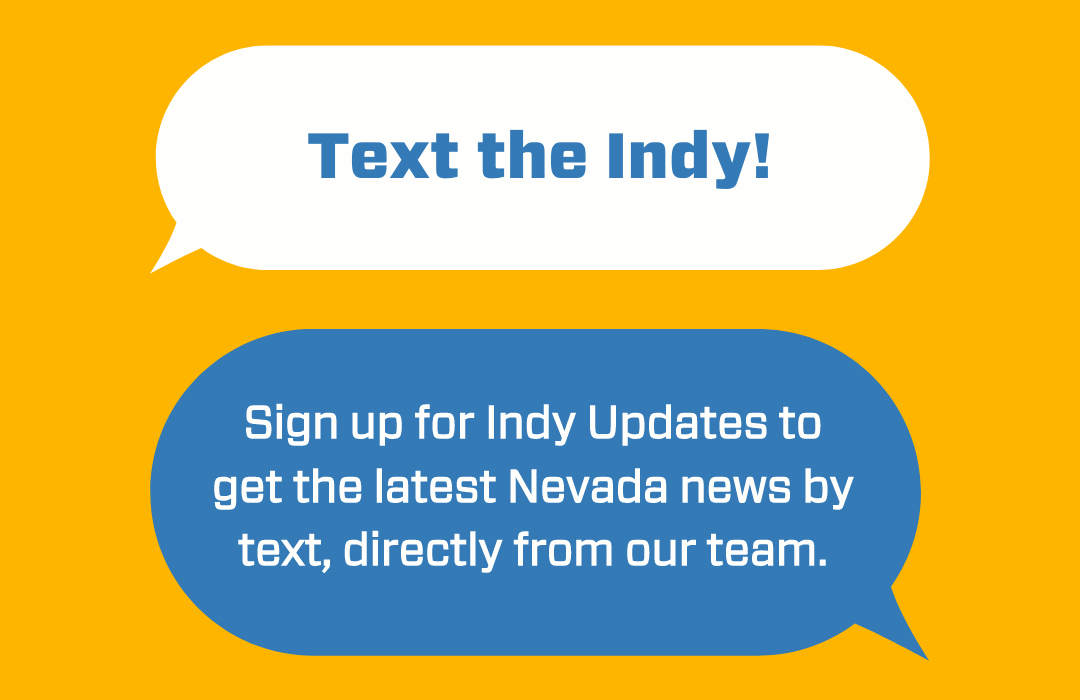 Featured Videos