Sales of sports betting and lottery divisions on the horizon for Scientific Games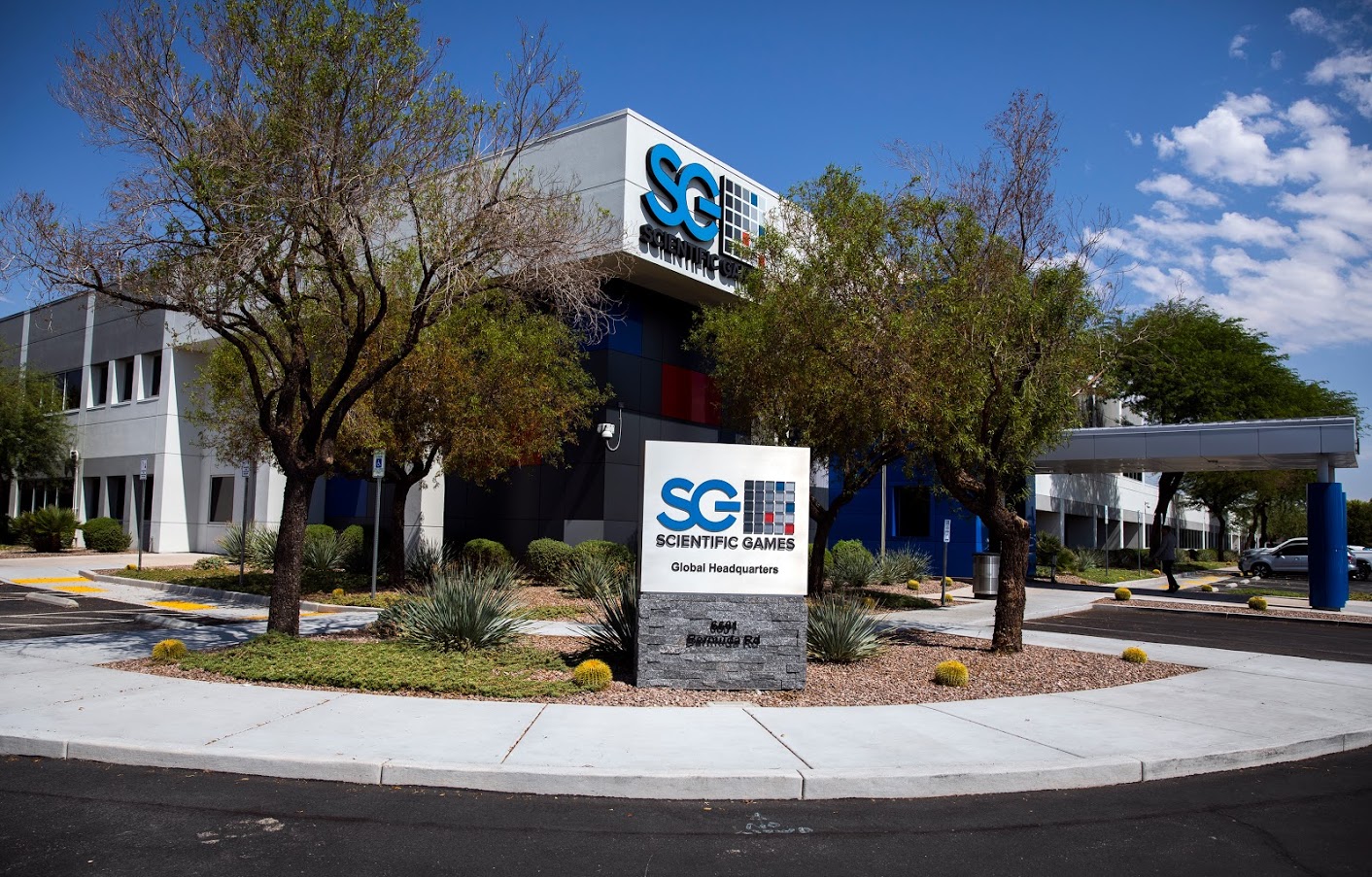 Las Vegas-based Scientific Games, which saw a change in control last fall through the stock sale and departure by the gaming equipment provider's billionaire chairman, said Tuesday it plans to sell its legacy lottery business and a sports betting operation the company spent millions of dollars to develop.
The announcement was not surprising to the investment community.
Scientific Games officials said last year the company was conducting a "strategic review" of its five corporate operations in an effort to reduce a daunting $9.2 billion in long-term debt that has been hanging over its balance sheet. Much of the debt goes back to the company's $5.1 billion acquisition of slot machine giant Bally's Technologies in 2014.
Jefferies gaming analyst David Katz predicted proceeds from sales of the two businesses could eliminate more than half of the company's overall debt.
"Management has stated repeatedly the goal is to deleverage rapidly and unlock value across the business segments," Katz said.
Scientific Games is considered one of the three largest slot machine providers to the U.S. casino industry, along with International Game Technology (IGT) and Australia-based Aristocrat Technologies. In addition, the company provides equipment and technology to a large contingent of U.S. state-run lottery businesses, where it also competes with IGT.
Truist Securities gaming analyst Barry Jonas predicted that Scientific Games' approach could have "wider ramifications" for the gaming equipment supplier industry as a whole. Other companies, such as IGT and Everi Holdings, could sell off pieces of their operations, for example.
"Scientific Games' new deconsolidation strategy highlights how most operator buying decisions are very specific today, with less opportunities for bundling and more decisions based on quality of each product," Jonas told investors.
Shares of Scientific Games, traded on the Nasdaq, hit a 52-week high Tuesday of $80.81, before closing at $77.68, up $1.72 or 2.26 percent.
In its announcement, Scientific Games said it would focus its business on three areas: the games division that provides gaming equipment and management systems to the casino industry; development of its online gaming business; and the growth of its social gaming subsidiary, SciPlay.
Deutsche Bank gaming analyst Carlo Santarelli said those three businesses provided the company with a combined $1 billion in cash flow in 2019.
During a conference call Tuesday, Scientific Games CEO Barry Cottle said the digital gaming market, including online casino gaming, could produce annual revenues "comparable" to the company's land-based gaming revenue stream in just three years. Cottle said the company's platforms support 24 percent of all igaming business in the U.S. However, Cottle didn't say whether the growth would occur through new markets or other means.
Scientific Games said it was considering several possibilities for unloading the lottery and sports betting divisions, including an outright sale of both businesses, an initial public offering through a special purpose acquisition company (SPAC) or a strategic combination with another business.
"We have a range of options, but we want to streamline our portfolio," said Scientific Games Chairman Jamie Odell.
Analysts questioned the announcement's unusual timing, coming as Scientific Games' second quarter closes Wednesday. Normally, a company would drop such major news during a quarterly conference call. Cottle and Chief Financial Officer Michael Eklund, however, hinted that the company could be making another announcement shortly.
"At this point, the market is going to determine the timing, the value (and) the final structure of the deal," Eklund said. "We are very well advanced in the process. We think we can move pretty quickly."
Scientific Games has 9,000 employees worldwide, with roughly 4,200 in the U.S., according to its most recent annual report. The company did not say how many employees are working at its corporate headquarters and production facility south of McCarran International Airport.
J.P. Morgan gaming analyst Joe Greff said Scientific Games' effort to bring down its debt was positive news for the company. Accelerating its debt pay-down will bring its leverage figures "into a level more comparable to (its) peers," he said.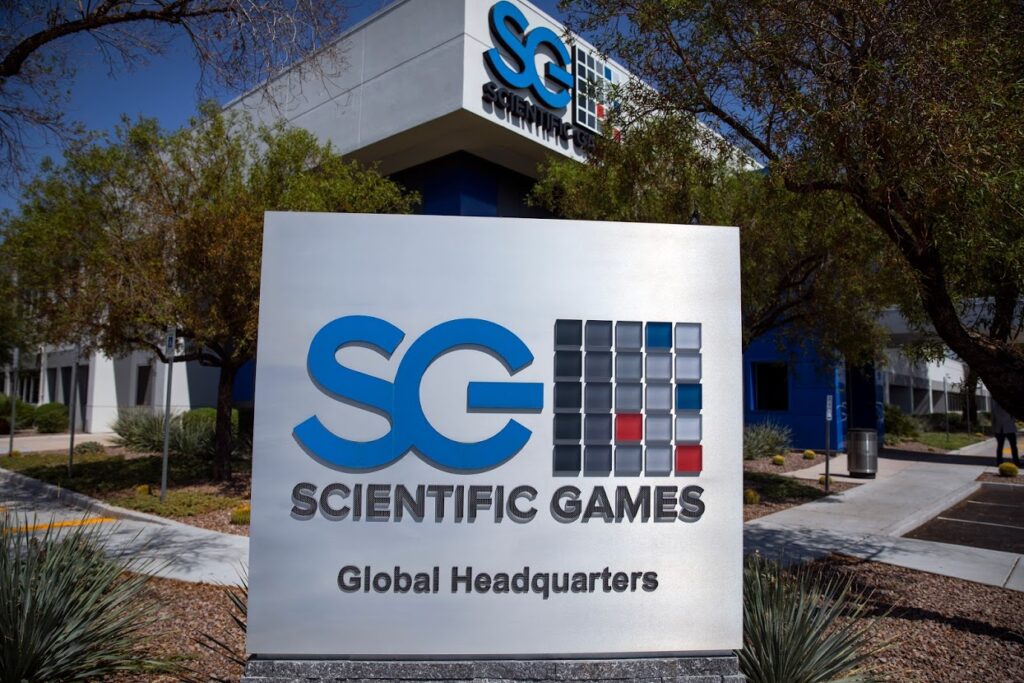 Ronald Perelman pushed the growth
Scientific Games has been through numerous significant changes and rapid expansion going back to 2013, when the lottery-centric company acquired slot machine developer WMS Industries for $1.3 billion. A year later, the acquisition of Bally solidified its focus on the casino gaming industry, and Scientific Games moved its headquarters from Georgia to Las Vegas. The lottery headquarters remained in Alpharetta, Georgia, which is just outside Atlanta.
Scientific Games was long controlled by billionaire Ronald Perelman, the company's chairman who owned 39 percent of the outstanding stock through his MacAndrews & Forbes Holding Co.
Perelman, currently No. 103 on the Forbes 400 list with a net worth of $3.7 billion, engineered the deals in order to drive Scientific Games to the top of the gaming equipment sector.
During that time, the company was led by four different CEOs. Cottle has been in the position since 2018.
Perelman sold his stock and stepped down as chairman last year. Odell, a former CEO of Aristocrat from 2009 to 2017, who had been an advisor to Perelman and Cottle, became chairman and announced the strategic review.
Sports betting and lottery divisions
As the U.S. embraced legalizing sports betting, Scientific Games built an operation that would provide technology and back-of-the-house services. In January 2018, the company spent $625 million to acquire NYX Gaming Group, which created "OpenBet," a digital sports betting platform. Later that year, the company paid an undisclosed price for Don Best Sports Corp. The company, which provided oddsmaking and real-time sports data, was incorporated into OpenBet.
During the quarter that ended March 31, Scientific Games said it was providing its sports wagering platform to 24 sportsbooks in 12 states with three more locations coming online in the next three months.
The company's lottery business also has continued to grow. During the first quarter, the company said its instant game lotteries experienced double-digit sales growth in 43 of 45 states where technology and lottery products were provided. Scientific Games said instant lottery game sales in the United Kingdom also increased 10 percent.
"We think the sale of lottery and sports betting makes sense, given the argument could be made that the market has not given either full value relative to (comparisons)," Jonas told investors. He added that both divisions have large contracts with renewal or rate contraction risks.
Jonas suggested "operators" might be the "potential acquirers" of the company's sports betting division.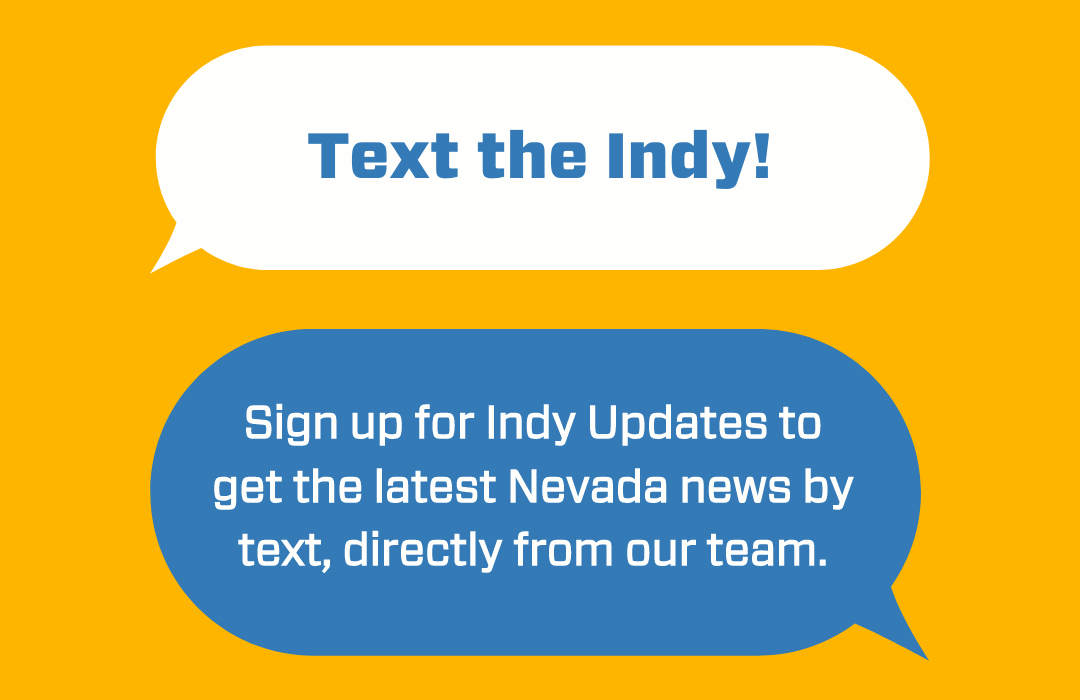 Featured Videos