Sandoval, Laxalt to greet President Trump on his 1st trip to Nevada since the election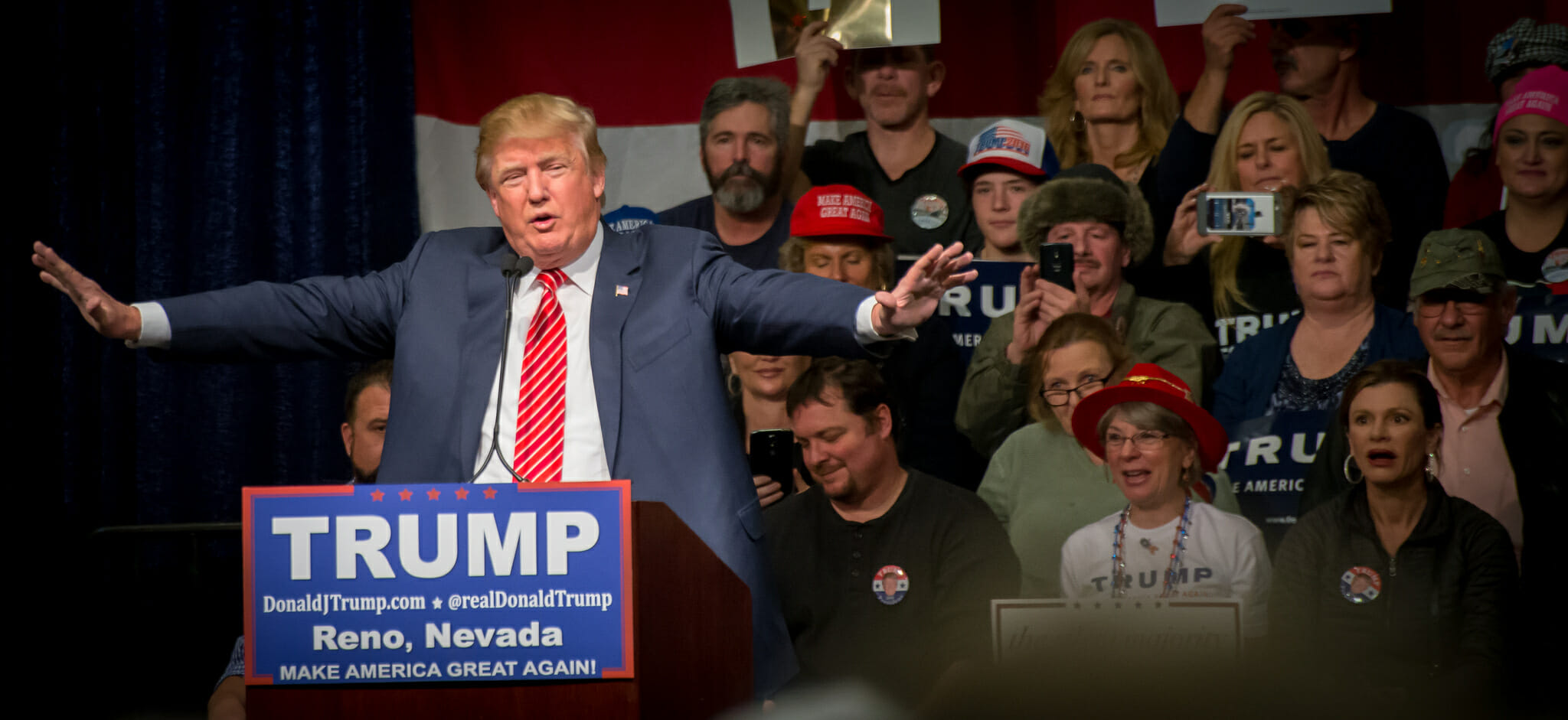 President Donald Trump will return to Nevada this morning for the first time since the 2016 election to speak at the American Legion's annual convention in Reno.
Two of the state's top Republican officials, Gov. Brian Sandoval and Attorney General Adam Laxalt, are expected to greet the president in Reno. Trump will then speak to a crowd of about 5,000 at the closed-to-the-public event which is expected to also be attended by Department of Veterans Affairs Secretary David Shulkin, American Legion National Commander Charles Schmidt and Texas Sen. Ted Cruz.
On trips outside of Washington, the president has typically chosen to visit states that voted for him. Trump lost Nevada to Democratic presidential candidate Hillary Clinton in the 2016 election by about two-and-a-half points, or a little more than 27,000 votes out of more than 1 million cast.
At the event, Trump is expected to sign a bill that modifies the appeals process for benefit claims at the Department of Veterans Affairs. The Veterans Appeals Improvement and Modernization Act, sponsored by Republican Rep. Mike Bost of Illinois, passed both the House and Senate with unanimous support.
Incumbent presidents have addressed the American Legion's convention since 1925, beginning with Calvin Coolidge. Presidents Bill Clinton, George W. Bush and Barack Obama all have spoken at the convention in recent years.
On Tuesday, the group publicly reaffirmed a statement issued in 1923 denouncing any individuals or groups that foster "racial, religious or class strife among our people." A spokesman for the group told the Reno Gazette-Journal that was in response to white nationalist protests in Charlottesville a little over a week ago.
Trump came under fire by those on both the left and the right not for not immediately condemning the hate groups responsible for the violence. Even after he called out white supremacists and neo-Nazis by name, he walked back those comments in a press conference the next day, blaming the violence in Charlottesville on "both sides" — equating white supremacists with those he referred to as the "alt-left."
Multiple organizations are expected to protest at the event, and the Reno Police Department is blocking off many of the roads near the convention center where Trump will be speaking from 9:30 a.m. to 12:30 p.m. Reno Assistant Police chief Jason Soto told the Reno Gazette-Journal that the department is receiving assistance from the Sparks Police Department, Washoe County Sheriff's Office, Carson City Sheriff's Office and federal law enforcement agencies.
Officials react
Sandoval said in a statement that he will greet Air Force One at the airport and that he hopes to talk to the president about a host of veterans issues in Nevada, including federal reimbursement for the Northern Nevada Veterans home, support for two of the state's air force bases and a naval air station and backing for the state's veterans' hospitals and cemeteries. Sandoval, a moderate Republican, withdrew his support from Trump a month before the election after a video of Trump talking about sexually assaulting women came to light — behavior Sandoval called "repulsive and unacceptable."
Laxalt, a likely Republican gubernatorial candidate, said in a statement that he looks forward to greeting the president in Reno. Laxalt is also hosting Vice President Mike Pence at his annual Basque Fry event and for a private fundraising event this weekend.
"As an Iraq war veteran and former naval officer, I am grateful for his demonstrated commitment to our military communities, and look forward to greeting him alongside other elected officials," Laxalt said.
Republican Assemblyman Jim Wheeler said he would be there to greet the president as well.
A spokeswoman for Sen. Dean Heller did not respond to a question about whether the Republican senator would attend the event. Heller has a fundraising luncheon with Missouri Sen. Roy Blunt in Las Vegas scheduled for Wednesday as well.
Businessman Danny Tarkanian, who is challenging Heller in the primary, said in a text on Tuesday that he would be at home with his son who is dealing with some health concerns and would be unable to attend the event.
Republican Congressman Mark Amodei, who chaired Trump's Nevada campaign in 2016, attended the American Legion event on Tuesday. A spokeswoman for Amodei did not respond to a follow up question as to whether or not the congressman would meet with Trump while the president is in Reno.
Democratic Sen. Catherine Cortez Masto will be in rural Nevada and will not attend the event, though she welcomed attendees via video on Tuesday, her spokesman said.
Two Democratic freshmen representatives, Jacky Rosen (who is running for the Senate) and Ruben Kihuen, said in interviews Monday that they hoped Trump would move forward from the divisive rhetoric in the days following the violence in Charlottesville and get back to talking about the issues that matter most to Americans, from education to infrastructure, during his visit.
"We can talk about our differences in policy but we need to bring people together about the anxieties — what they're worried about around their kitchen table, education, health care, retirement — those are things that everybody worries about, their job, are they going to be able to pay their rent, so we need to get back down to basics to get our community working," Rosen said.
Kihuen said that he hopes the president comes to Nevada and has a "constructive discussion" about how to put people back to work, improve the economy and fix the nation's roads, bridges and infrastructure.
Several local elected officials in Reno have taken a sharper approach to the president's visit — Mayor Hillary Schieve issued a statement last week calling on the president to "deliver a strong message rejecting racism, hate and violence during his visit to our area." Schieve said in a text that she wouldn't be meeting Trump at the airport and had council meetings at the same time.
Reno Councilwoman Jenny Brekhus said in a Facebook post that she was "genuinely concerned" that Trump's visit would come in the middle of Reno's busy summer event season and that a presidential pardon for embattled former Maricopa County Sheriff Joe Arpaio — since taken off the table — could inflame tensions even further.
"Cities need to acknowledge their resource constraints, and as one in a leadership position I believe that a POTUS visit this week, on top of everything else that has gone on this busy summer, is too much," she said.
Washoe County Commission Chairman Bob Lucey, a Republican, sounded an opposite note and said in a statement that he was "pleased" to personally greet the president when he arrives in Reno and hoped to ask for an audience with Interior Department Secretary Ryan Zinke to discuss economic development and local infrastructure needs such as the I-11 interstate project.
"As a County Commission, we collectively urge the President to work with county and city officials on federal issues that impact local governments," he said in the statement.
On his last trip to Reno just days before the election, Trump was rushed off of stage by Secret Service during a campaign rally. Secret Service said that a person in front of the stage had shouted "gun," but that no weapon was found.
During a different trip to the city, the president mispronounced "Nevada" and insisted to the crowd that his pronunciation — "Nev-AH-da" — was correct.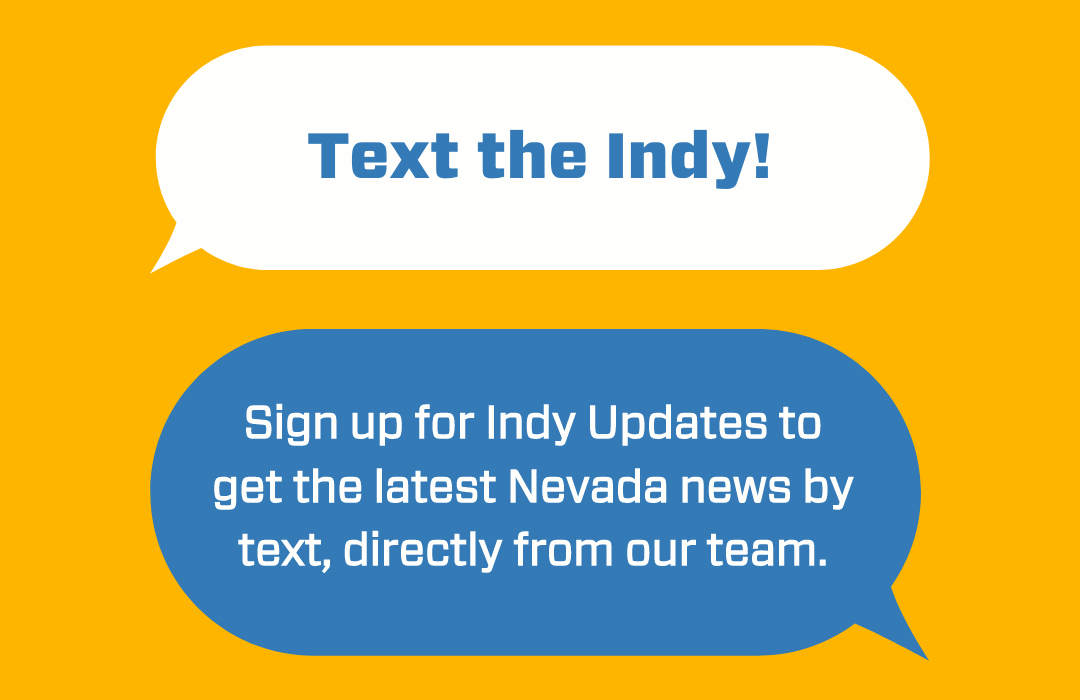 Featured Videos
Comment Policy (updated 4/20/2021): Please keep your comments civil. We reserve the right to delete comments or ban users who engage in personal attacks, use an excess of profanity, make verifiably false statements or are otherwise nasty. Comments that contain links must be approved by admin.