School choice group's poll shows most Nevadans like concept of ESAs, think public schools are underfunded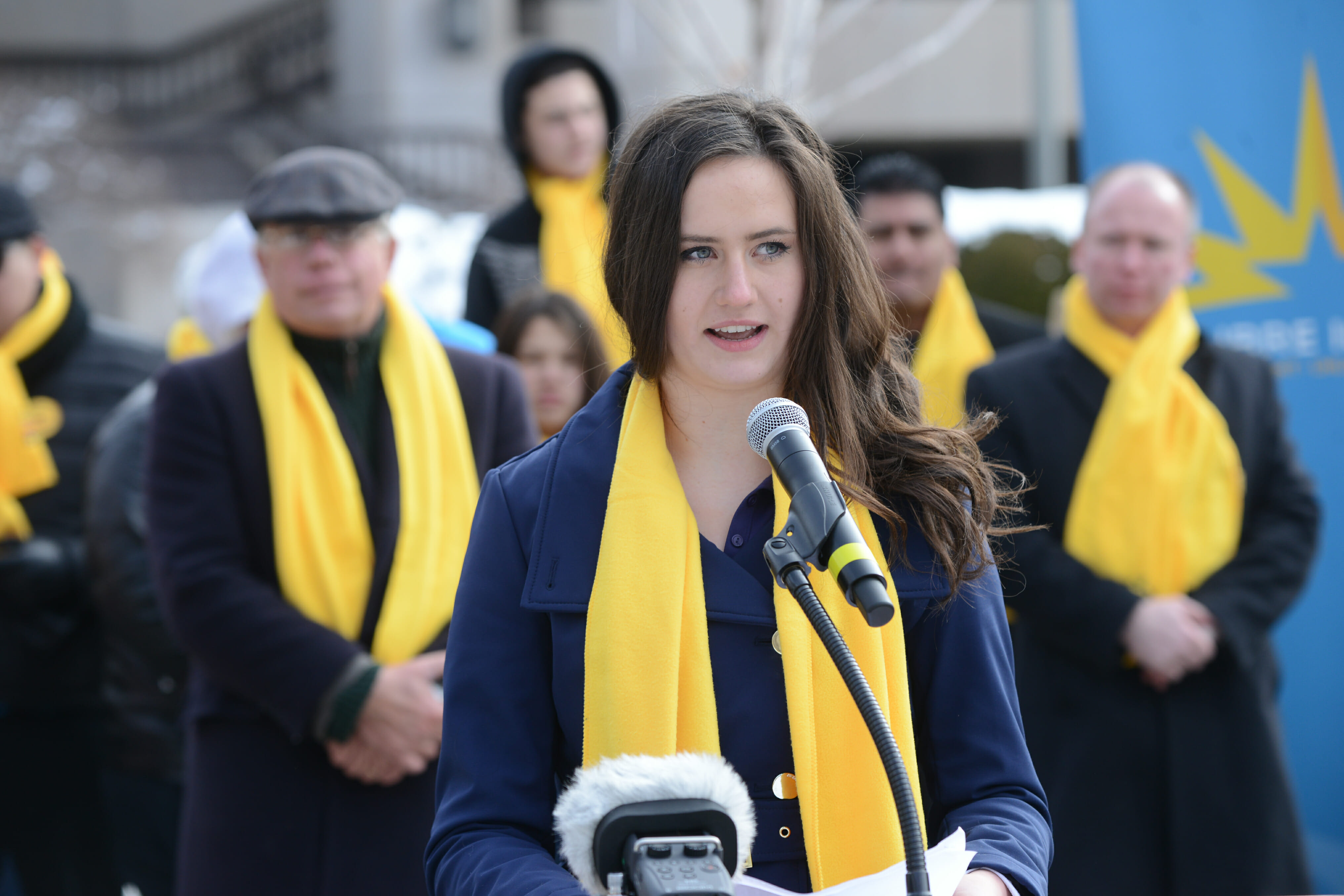 A poll commissioned by a group supportive of Education Savings Accounts found that nearly three-quarters of Nevadans favor the program, which would route some public education money toward private school tuition or other qualifying educational expenses, but has stalled amid Democratic concerns that it diverts scarce funding from public schools.
Results from the poll released Monday by Nevada Action for School Options also showed a plurality of respondents would put their child in a private school if they could, and the majority believe too little is being spent on public schools. The survey was funded by EdChoice, a foundation started by economist and free-market capitalism champion Milton Friedman that has advocated for school vouchers.
"We support programs that support the quality growth of educational options," said Don Soifer, head of Nevada Action for School Options, who said his group planned to share the survey findings with lawmakers "honestly just to inform them about what we're finding — that it's a priority for Nevadans."
The poll was conducted by Braun Research, which has a "B" rating on the blog 538's pollster ratings. It involved more than 600 phone interviews and 600 online interviews in English and Spanish from Jan. 10 to Jan. 29.
A bill creating ESAs passed when Republicans controlled the Legislature in 2015, but faced lawsuits, and the program's funding mechanism was deemed unconstitutional. Since then, lawmakers have not opted to fund ESAs and the program has never yet disbursed funds.
Now deeply in the minority, Republicans led by Assemblyman Gregory Hafen have reintroduced the concept in a bill seeking $60 million for ESAs. Assembly Speaker Jason Frierson and Gov. Steve Sisolak have made statements casting doubt on the bill's odds in the Legislature, saying increasing funding for public schools was a far higher priority than programs that also include private schools.
A 2018 Nevada Independent poll found a plurality of respondents — 49 percent — favored the ESA program.
Respondents to the new poll were given this description of the ESA program when asked to offer their opinion of it:
"Nevada passed such an 'education savings account program' in 2015. Although the legislature has yet to fund the program, the program would provide parents funds to pay for a variety of educational services for their children, including private school tuition, distance learning programs, tutoring, curriculum, therapies for students with special needs, post-secondary educational institutions in Nevada, and other defined educational services. Accounts for low-income students and those with special needs would be worth up to $5,967 and accounts for all other students would be worth up to $5,370. Funds remaining in an account at the end of a school year would be rolled over to the next school year. In general, do you favor or oppose this ESA program?"
Opportunity Scholarships
The poll also found that 68 percent of Nevadans support Opportunity Scholarships, which provide thousands of dollars each year — amounts depend on financial need — for K-12 students to pay for private school tuition. The program is funded when businesses donate money to a scholarship organization, then receive a credit on their modified business tax liability in return.  
Opportunity Scholarships have garnered more support from Democrats in the Legislature than ESAs. Several Democrats voted in favor of putting $20 million toward the program in 2017 as part of a legislative session-ending compromise.
Nevada Action for School Options has an affiliate entity that is one of the scholarship-granting organizations.
Other findings
The poll also found that:
57 percent of respondents said they believe K-12 education in Nevada has gotten off track, while 35 percent said things are heading in the right direction.

Parents are making sacrifices to ensure their children are getting a quality education. 22 percent said they had changed a job, 26 percent had moved to be closer to a school, and 28 percent had taken a part-time job or more work to support their child's K-12 education.

65 percent of respondents said they believed public education funding is too low in Nevada, while 19 percent said it's about right and 11 percent said it's too high.

Respondents generally underestimated how much public funds are expended per pupil. When told that an average of $8,800 in public funds goes toward public education per pupil, 55 percent still said it's too low.

Asked where they would place their child if they had their choice, 44 percent said a private school, 26 percent said a traditional public school, 18 percent said a charter school and 10 percent said they preferred to homeschool.
Soifer said his favorite finding was how much parents are investing in their child's education. In addition to responses about moving or changing jobs to better their child's schooling, 87 percent said they helped their child with homework at least once a week and 29 percent said they paid for tutoring.
"There's this narrative that's out there when you see any national studies … about how states compare, that Nevadans just don't care as much about education," he said. "And I think when you look at things like that, it tells a different story."
School Choice Poll by Michelle Rindels on Scribd
The Nevada Independent is raising $200,000 by Dec. 31 to support coverage of the 2024 election.
Tax-deductible donations from readers like you fund this critical work.
If you give today,your donation will be matched dollar-for-dollar.
Give + Get Matched
Featured Videos