School district says it has solved reorganization funding requirement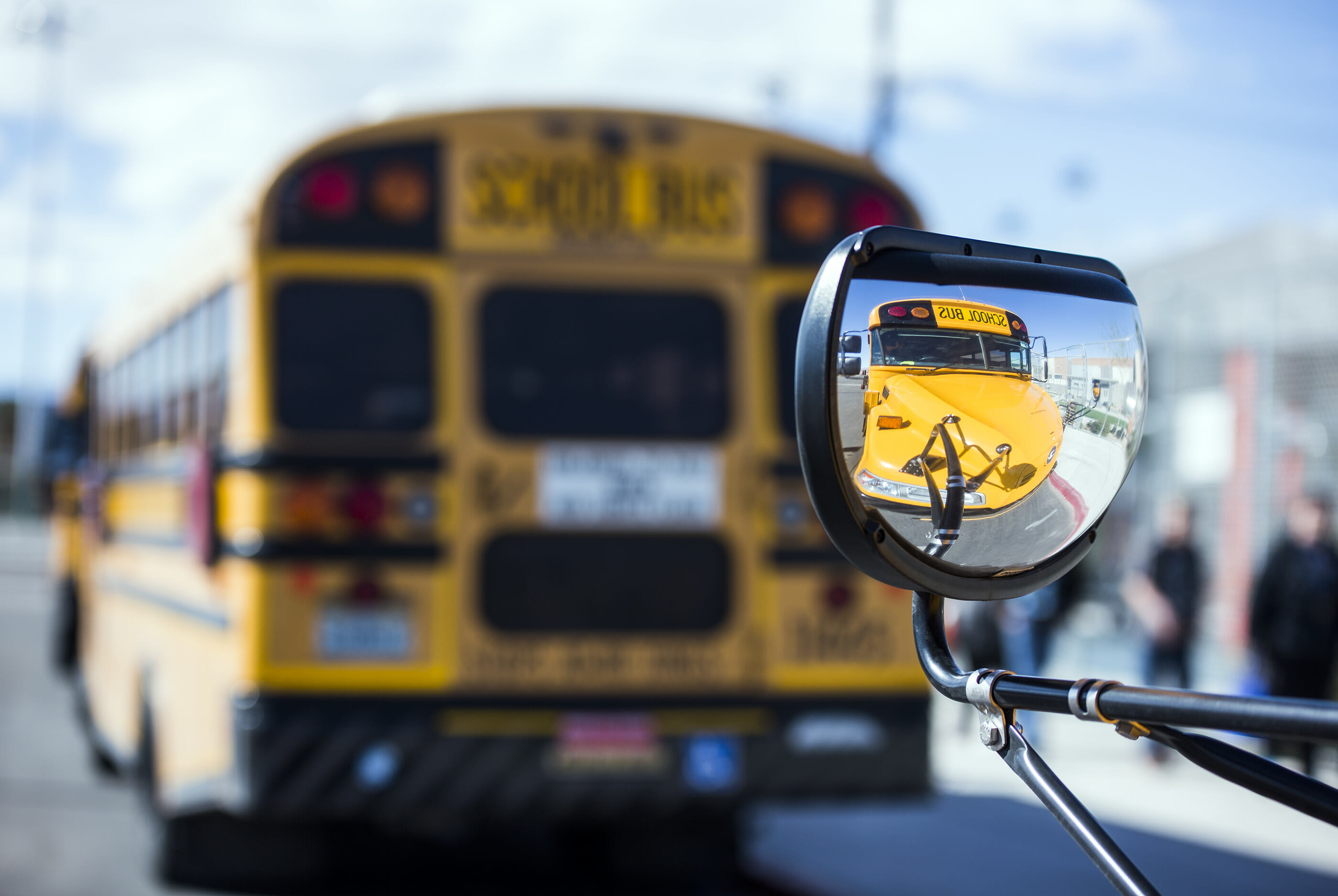 Let the money flow to the schools.
That's been the mantra associated with the Clark County School District's ambitious, state-mandated reorganization, which aims to give principals and school governance teams more budgeting and decision-making power.
The challenge: School officials have been grappling with how to shift 80 percent of the district's unrestricted funds to the school level, a key tenet of the law that would make the empowerment model possible. Those are funds that are not earmarked for a specific purpose.
School district leaders, however, unveiled a plan Wednesday that they say not only satisfies, but also exceeds, that funding-split requirement. The funding method allocates 88 percent of unrestricted funds — or roughly $2.1 billion — to the schools. The central office would retain nearly $288 million.
A chunk of the money funneled  to schools is for what district officials describe as "direct services," such as school police officers, speech pathologists and bus drivers who may be assigned to one or multiple schools.
Of the 88 percent of unrestricted funds, 55 percent goes toward the schools' budgets and the remaining 33 percent is for those direct services. The principals, in consultation with the so-called school organizational teams, will have more discretion over their budgets than the direct services. Why? Because they must fund certain necessary services, such as transportation and special education.
The arrangement elicited some concern among members of the Community Implementation Council (CIC) — a group of appointees overseeing the reorganization — about whether this is actually granting schools any more autonomy.
Tom Skancke, the consultant hired to help the district implement the reorganization, cautioned members from jumping too far ahead. Following months of litigation over the reorganization, the district had to figure out the funding split after the passage of Assembly Bill 469 in April. The bipartisan legislation ensured the district overhaul would move forward by codifying the reorganization regulations into state law.
"We are still working on finding efficiencies," Skancke said. "We are still working on finding opportunities for financial reallocation of funds. There's a lot that has to be done yet, but the work that has been done, primarily, has really been done in the last 90 days."
The challenge going forward, CIC members and district officials agreed, will be ensuring that principals and school communities have autonomy over those unrestricted dollars as much as possible.
"The spirit of the law is a very lofty and worthy objective, and we're going to get there," said Clark County School Trustee Erin Cranor, who sits on the implementation council.
The contract for Skancke's consulting firm ends Oct. 31. With that deadline looming and questions about how to maintain momentum beyond then, CIC Chairman Glenn Christenson outlined a number of things that can impede education reform, such as district governance, partisan politics, unfunded mandates, a climate of fear within the district, financial problems and lack of transparency, among others.
He said the district reorganization is one of the most challenging endeavors of his 45-year business career but called on the community to come together and see it through.
"I firmly believe that we can achieve much greater, much better outcomes for our students, but it is going to take everybody being engaged," Christenson said. "I recognize some of my comments could be controversial to some of the folks in the room and otherwise, but I think if you don't recognize the problem, you can't solve it."
Comment Policy (updated 4/20/2021): Please keep your comments civil. We reserve the right to delete comments or ban users who engage in personal attacks, use an excess of profanity, make verifiably false statements or are otherwise nasty. Comments that contain links must be approved by admin.