Sessions defends immigration policy at speech in Reno, announces $2 million in new funding for Oct. 1 responders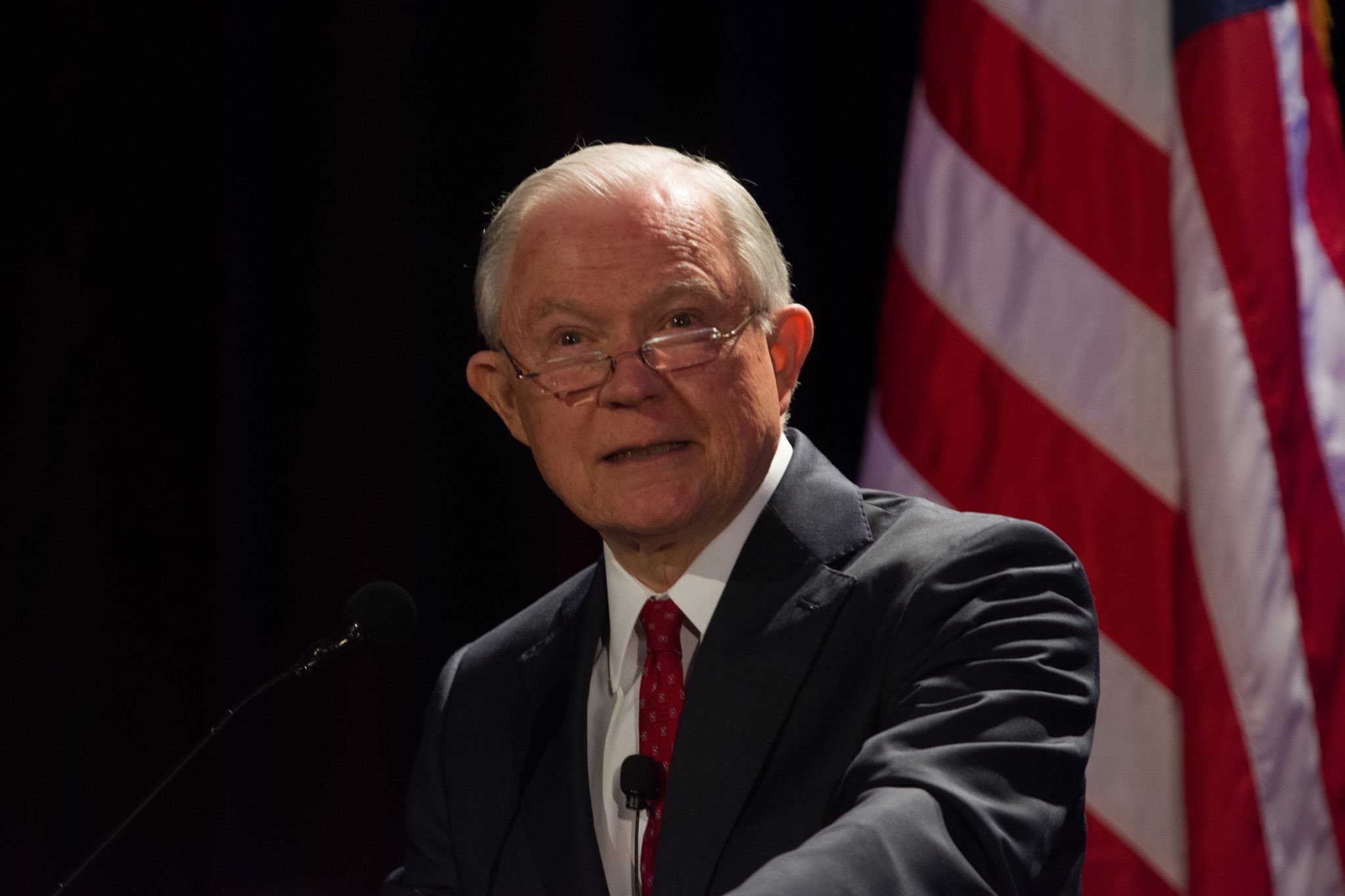 After a week of outcry over an immigration policy that separated families at the border, one of the policy's chief proponents, Attorney General Jeff Sessions, defended the administration's hawkish approach during a speech to a school safety conference in Reno Monday morning.
Sessions said although the administration will try to prevent further family separations, it will continue to criminally prosecute border crossings under its "zero-tolerance" policy.
"The president has made this clear," he said. "We are going to continue to prosecute those adults who enter here illegally. We are going to do everything in our power, however, to avoid separating families. All federal agencies are working hard to accomplish this goal."
During the speech, Sessions also announced $2 million in additional funding for first responders to the Oct. 1 shooting on the Las Vegas Strip, the deadliest mass shooting in U.S. history.
"We recognize the heroic work done by police that day," Sessions said.
The speech from the country's top law enforcement officer came amid continued uproar over the Trump administration's aggressive border policy, which left thousands of children separated from their parents in detention centers, and a tweet from President Donald Trump advocating for denying due process to those who cross the border. Over the weekend, Trump tweeted: "We cannot allow all of these people to invade our Country. When somebody comes in, we must immediately, with no Judges or Court Cases, bring them back from where they came from."
Sessions, keynoting the National Association of School Resource Officers, spent much of his roughly 20-minute speech defending the administration's zero-tolerance policy, arguing that a tight border would keep students safe from the influence of drug cartels and other violence.
"Children have indeed borne much of the burden of our broken immigration system, and the children you serve in your schools are too," he said, making the argument that students and family members "are getting involved in drugs, getting trapped in the funnel — the vortex of addiction — that so many of them have such a difficult time breaking out of. And that's being fed, this addiction, by drug cartels taking advantage of our porous Southern border."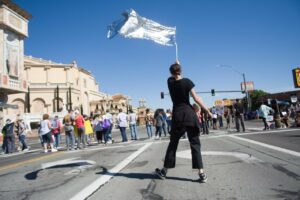 Sessions' remarks before the school safety conference at the Peppermill Resort in Reno drew large protests from groups led by the Progressive Leadership Alliance of Nevada. According to tweets from KUNR reporter Karina Gonzalez, dozens of protesters blocked Virginia Street, a main road for the city, as they chanted: "Let them go, set them free, prosecute the ICE!"
The Reno Gazette-Journal reported earlier this week that more than 20 progressive and labor groups called on the conference to disinvite Sessions as its keynote speaker. "Show your members and the world that you stand on the side of human decency and morality," they wrote.
Alejandra Hernández Chávez came to Reno in 2000 as an undocumented immigrant, but her status has since been changed. She attended the rally before the Sessions speech and emphasized the importance of making sure immigrant communities are represented and heard from.
"There is a great need for our voice in the community," she told The Nevada Independent. "We need to show that in backing and support and letting Jeff Sessions know that he is not welcome here in Reno. We do not stand with the policies and the decisions he has made."
The peaceful demonstration outside of the Peppermill drew roughly more than 100 protesters, and Reno police let the street be blocked from traffic for nearly one hour during the speech. In addition to carrying signs that read things like "Abolish ICE," several protesters came with red armbands on, signaling their willingness to be arrested if the police tried to break up the rally.
"I disagree with the Trump administration on tearing children away from their families," said Kailey Barnett, one of the protester wearing a red armband. "We reject Jeff Sessions."
Although much of the focus has been on family separation, the attorney general said that more than 80 percent of border crossings involve children who are traveling without a parent.
"You may not know that our government spends large sums of money each year to protect and care for unaccompanied alien children who are recklessly sent to the United States by family members," Sessions said. "A billion dollars a year."
Sessions also urged Congress to pass new immigration laws.
"We need Congress to act," he said. "This is a difficult and frustrating situation."
Before Sessions spoke, Trump began Monday blaming the media for coverage of the border.
"Such a difference in the media coverage of the same immigration policies between the Obama Administration and ours," he tweeted. "We have done far better job in that our facilities are cleaner and better run than were the facilities under Obama. Fake News is working overtime!"
Trump continued to falsely argue that his administration is carrying out the same policy as his predecessors. The zero-tolerance policy is, in fact, a departure from the discretion that law enforcement used to have in choosing whether to criminally prosecute illegal border crossings.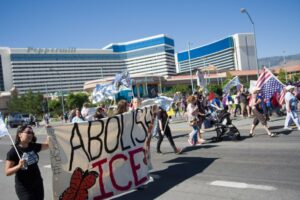 On Wednesday, Trump signed an executive order that ended the policy of separating children and their families. But the zero-tolerance policy to criminally prosecute all those who cross the border illegally remains in effect. Under that policy, families often stay in detention centers for months until their cases are heard. In the past, some who crossed the border illegally were allowed to be reunited with relatives in the U.S. The administration has continued to face criticism about where and when about 2,000 children will be reunited with their families.
Democrats, including several in the Nevada delegation, have flown to the border to protest the policy and get more information about the detention centers. On Monday, Sen. Catherine Cortez Masto was denied entry to a facility in Brownsville, Texas that is holding about 40 children who were separated from their parents, The Nevada Independent reported from Texas.
"Red flags go up everywhere that they are trying to hide something or something is happening here that they don't want the public to know," Cortez Masto said in an interview with MSNBC.
Sessions had been invited to the school safety conference last year when it was in Washington, D.C. but could not make it. Deputy Attorney General Rod Rosenstein spoke last year instead.
Sessions' speech also comes after a spate of deadly school shootings this year prompted a national debate about arming teachers. As of the end of May, CNN had counted more than 20 school shootings where someone was hurt or killed. Sessions addressed the issue only briefly, noting that the U.S. Department of Justice had provided additional overtime funding to law enforcement who responded to the mass shooting in Parkland, Florida that left 17 dead.
"We back the blue," said Sessions, who stayed after his speech to help the organization hand out service awards to school law enforcement officers. "That's why when there's a tragedy, we believe it is our responsibility to be there for you, to have your back."
Sessions did not, however, wade into the debate over whether to arm teachers, a policy that Trump has supported at times. Earlier this month, the Washoe County School District approved a resolution to oppose arming school teachers. The organization hosting the conference, the  National Association of School Resource Officers, also came out in opposition to the policy.
David Calvert contributed to this report.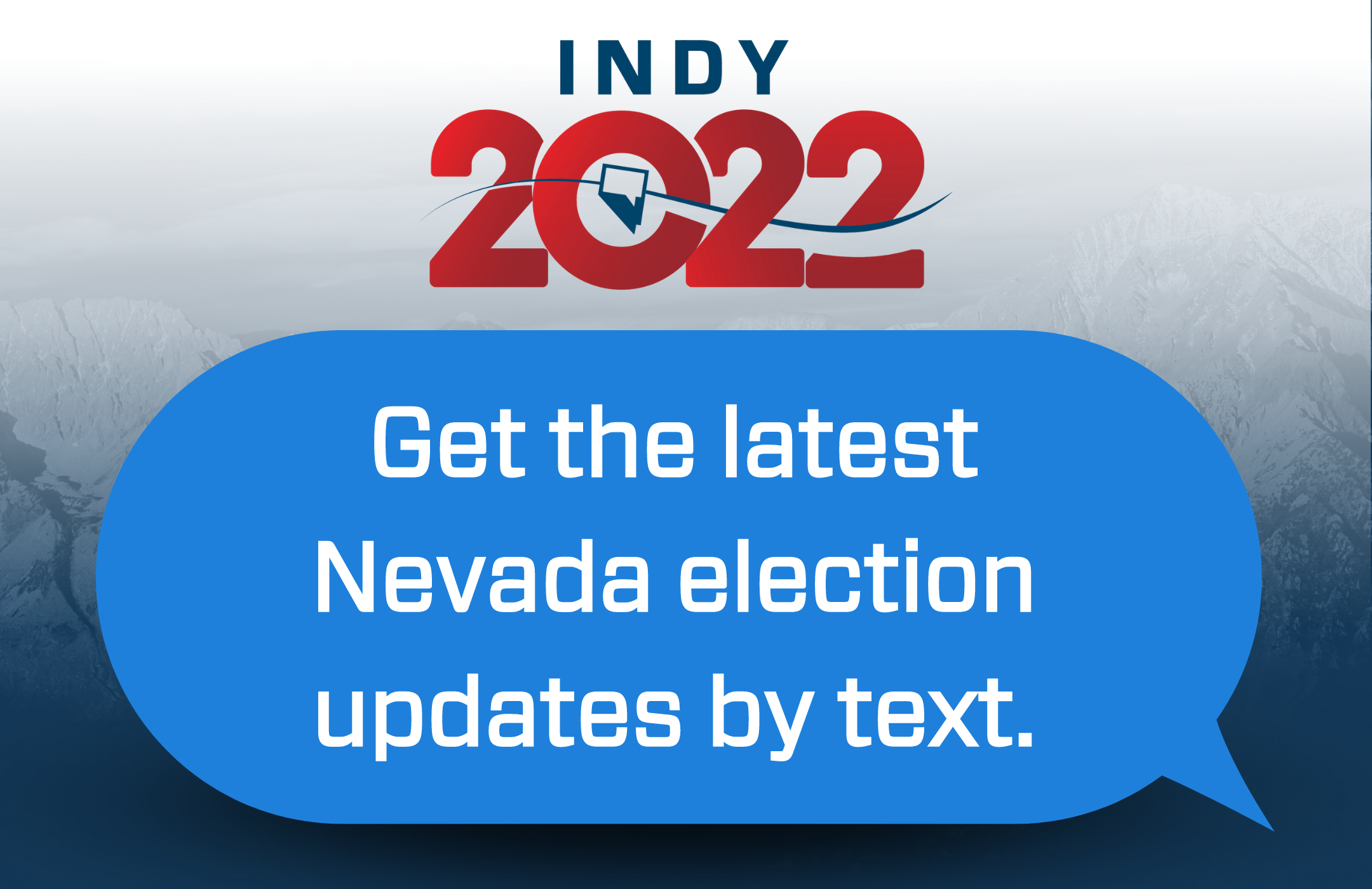 Featured Videos
Comment Policy (updated 4/20/2021): Please keep your comments civil. We reserve the right to delete comments or ban users who engage in personal attacks, use an excess of profanity, make verifiably false statements or are otherwise nasty. Comments that contain links must be approved by admin.