Sexual harassment in Sin City: When will Las Vegas finally have its Weinstein moment?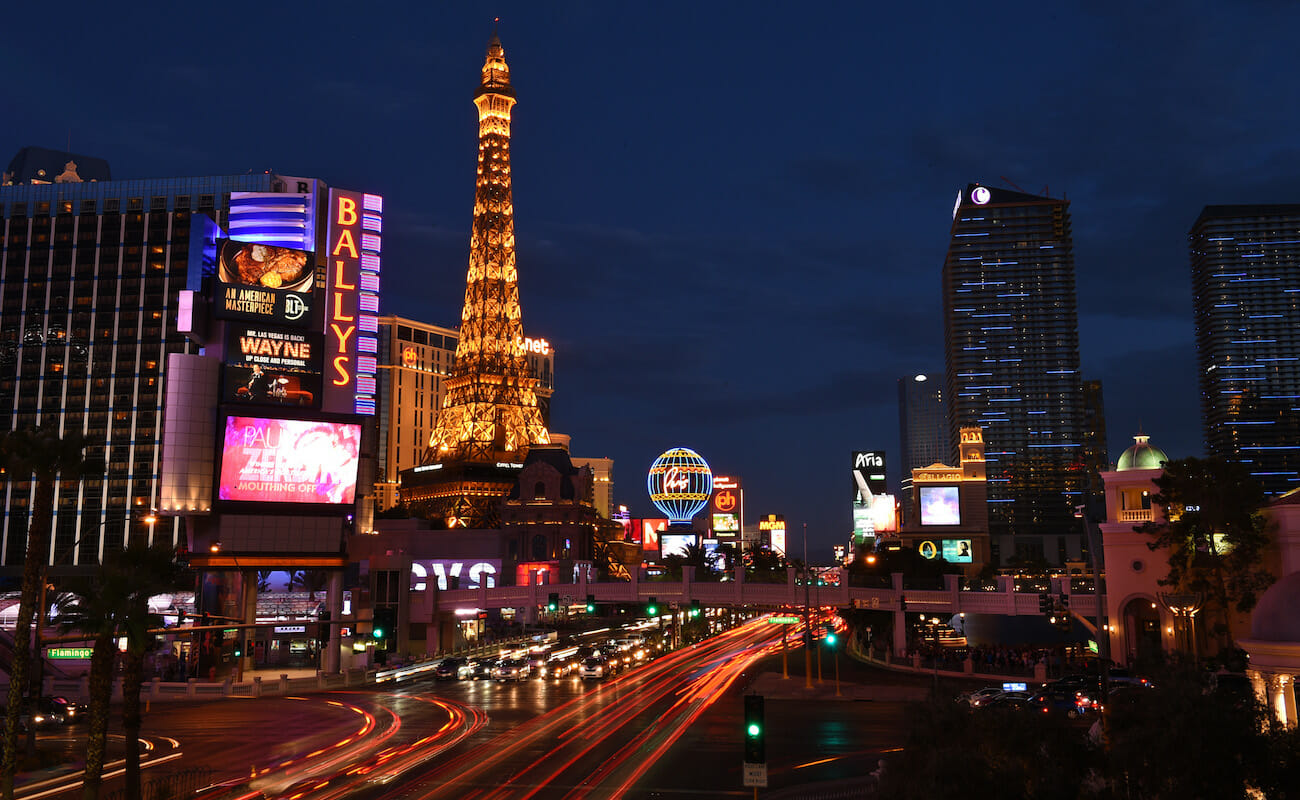 While much of the rest of the country has been shining a light on the shadowed world of sexual harassment in business and politics, audacious Las Vegas has somehow managed to slip much of the scrutiny.
Sure, freshman Congressman Ruben Kihuen has buried his promising career in scandal, and on a smaller scale boorish former state Sen. Mark Manendo resigned from the Legislature 23 years after it was determined he violated the Legislature's anti-harassment policy.
But that's almost quaint compared to the innumerable ugly tales of sexual harassment associated with the casino industry, where for decades some executives have been known to treat the hired help like morsels in an endless buffet. The stories of abuse aren't difficult to find, but they are hard to drag into a reportable light. For some reason, such workers are almost always shy about challenging gambling empires run by a handful of powerful corporate kings.
For every gaming company vice president who can't leave the cocktail waitresses alone, or rising-star executive who insists on reviewing the parade of young women to make sure they'll fit into their skimpy uniforms, there are even more troubling reports of major players insisting on kisses from the office staff or sending a company limousine to the home of a married employee who had caught an endlessly wandering eye.
It makes me wonder when Las Vegas will finally have its Harvey Weinstein moment.
The toad-faced Hollywood producer's fall from the pinnacle of the movie industry is well known, and the methods of intimidation he used to silence his victims and press critics is now also part of the public record. Hollywood is a small town run by a handful of powerful executives.
You know, just like Las Vegas.
If anything, I'd argue the legendary rapacity of some casino executives is even more egregious if only because their victims often have been common wage earners, people who rely on tip income and landing the right shifts as they make a living in the world's glitziest factory town. To be sure the corporate casino culture has evolved through the years, and even its fiercest legal critics consider the professionalism of the working environment vastly improved. Yet the sexual harassment stories persist.
Whether casino mogul Steve Wynn ever fits into that ugly category remains to be seen. But the confidential 2005 settlement he entered into with a former employee is being placed in such a light by attorneys for his ex-wife, Elaine Wynn, in the one-time power couple's bitter battle over the control of her shares of Wynn Resorts. Bloomberg first reported the issue Dec. 28 and called Steve Wynn's settlement a secret that "refuses to go away."
It's sticking around in part because the legal argument Elaine Wynn's attorneys are mounting alleges the casino man has run the company in a reckless manner, and that includes the circumstances surrounding the settlement.
"At the end of the day this was simply a report of sexual harassment," Elaine Wynn attorney Mark Ferrario said in an August hearing, Bloomberg reports. A court filing around that time requested all documents "regarding any allegations of sexual misconduct by a current or former Wynn Resorts employee."
Wynn spokesman Michael Weaver told Bloomberg any allegations that Steve Wynn "committed an alleged assault or harassment of any kind are completely false. There is substantial evidence that discredits such allegations."
But it's not the first time Wynn's name has been mentioned in a civil suit in connection with a sexual harassment claim.
During a vicious and protracted lawsuit in the early 1990s with then-casino owner Donald Trump over the services of gaming executive Dennis Gomes, Wynn was slammed by an accusation of the "chronic sexual harassment of female employees."
In a deposition, Gomes said he was concerned the sexual harassment complaints against his then-boss Wynn "could possibly impact me because I was aware that if, as an executive, you didn't do anything about sexual harassment that you were aware of, that you could be the person liable for that."
Wynn denied Gomes' accusation, responding, "I did not direct Gomes to get the phone numbers of any cocktail waitresses, and I did not engage in any sexual harassment of female employees. ... Dennis Gomes lied in his deposition. At trial, we will prove he lied." The case was settled before trial with Trump reportedly paying the court costs.
Today, of course, Steve Wynn and President Trump are close friends. Wynn also serves as the finance chairman of the Republican National Committee.
Like Wynn, Trump vehemently denies any allegations of sexual harassment.
Disclosure: Wynn Resorts ($75,000) and Elaine P. Wynn and Family Foundation ($30,000) have donated to The Nevada Independent. You can view a full list of donors here.
Disclosure: Steve Wynn sued John L. Smith and his publisher over a book catalog advertisement for his 1995 investigative biography, "Running Scared: The Life and Treacherous Times of Las Vegas Casino King Steve Wynn." Smith was dismissed from the lawsuit. Although Wynn won a judgment in district court, that decision was overturned by the Nevada Supreme Court. The case was later settled with no money changing hands.
John L. Smith is a longtime Las Vegas journalist and author. Contact him at [email protected] On Twitter: @jlnevadasmith.
Comment Policy (updated 4/20/2021): Please keep your comments civil. We reserve the right to delete comments or ban users who engage in personal attacks, use an excess of profanity, make verifiably false statements or are otherwise nasty. Comments that contain links must be approved by admin.