Shimkus hopes to show fellow House members that Yucca will work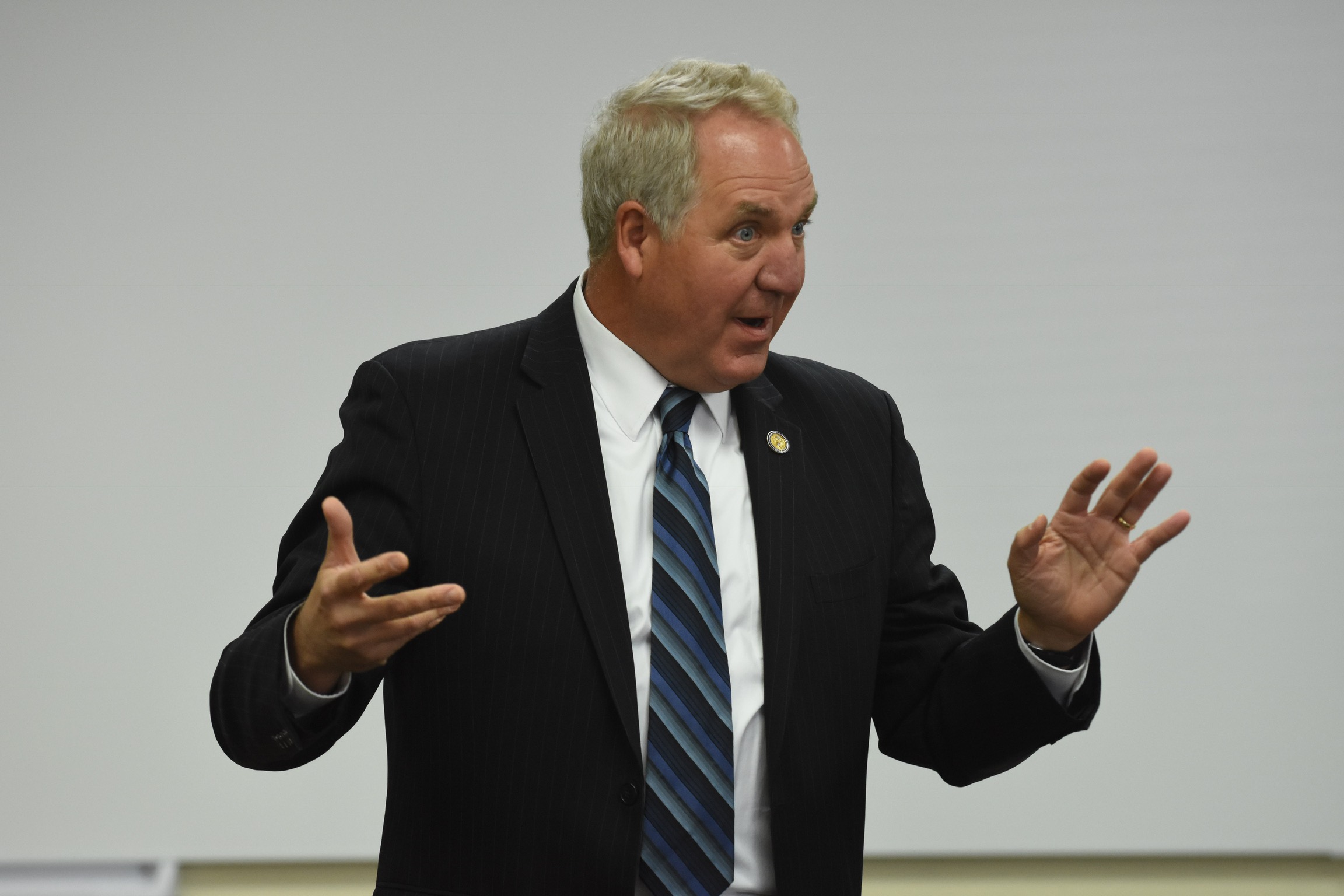 With a dozen House lawmakers expected to visit Yucca Mountain this weekend, Illinois Republican John Shimkus, the congressional champion for building a national nuclear waste repository there, hopes seeing the site will help to broaden and consolidate support for the project. 
"A picture paints 1,000 words," said Shimkus, who organized and is leading the trip. "The reality is it's 90 miles outside Las Vegas, it's an hour and a half drive. The inner Mercury gate you still got 30 minutes to the mountain. It's a secure location, they used to set off nuclear explosions there."
"I really don't have to say very much," Shimkus continued. "It's a pretty good location for doing what we need to do as a country."
The visit by a congressional delegation coincides with a new level of political interest in a project that for years had been left for dead. Former Senate Majority Leader Harry Reid (D., Nev.) had made plain he would never allow the waste-storage facility to go forward. In addition, the state has raised 218 challenges about the project to the Nuclear Regulatory Commission, which include concerns about contamination of the groundwater as well as dormant volcanoes located to the west of the site that could pose a threat should they become active.
Shimkus hopes to eventually put the nuclear waste that is stored at 121 sites, located in 39 states, in Yucca Mountain. In May, he spearheaded House passage of legislation to restart the process for rebuilding the project. The measure passed with an overwhelming 340-to-72 vote.
He has led congressional delegations to the site before, most recently in 2015 and 2011 before that.
Opponents of the project, such as Democratic Rep. Dina Titus, whose district includes the Strip, questioned what the point was of going back.
"There's nothing to see since they've been there before," Titus said. "I think it's just a junket to have a weekend in my district and have fun."
Gov. Brian Sandoval, a Republican, said he hopes "that this weekend's tour will show the visiting Members of Congress that this unsafe and unwanted project in Nevada is a waste of time and money and only gets the country farther away from solving its nuclear waste problem," according to a statement from his office.
Democratic Sen. Catherine Cortez Masto, also called into question the safety of the site for permanent storage and said the visit is a waste of time and taxpayer dollars.
"This trip should reaffirm to Rep. Shimkus that there is nothing to see at Yucca Mountain but a hole in the ground. Yucca Mountain is dead," the Nevada Democrat said in a statement provided by her office.
A local group, the Nevada Nuclear Waste Task Force, had sought to attend, but Shimkus didn't invite them, saying "we're just going to keep it members" because "the concern is getting too big. We want to be efficient with the time and it's not going to be very comfortable out there."
The group's executive director, Judy Treichel, sent a letter on Monday. On Wednesday, Rep. Jacky Rosen released a letter that was signed by her follow Nevada Democrats Ruben Kihuen and Titus that urged Shimkus to invite "state-level stakeholders with geological and scientific expertise."
Treichel said she did not hear back from Shimkus' office, but was not surprised by what Shimkus told The Nevada Independent.
"I'm sure they want absolutely no contact or comment or having to include in their thinking anything from Nevada because they realize that we do not support the project," she said. "The reason that I wrote the letter is—not that I had any real hopes that they would say 'absolutely, come on along'—it was to have a record that they have absolutely no respect for the people of Nevada." 
Robert Halstead, executive director of the Nevada Agency for Nuclear Projects, said that the state has studied the site for three decades and reached the conclusion that Yucca Mountain is an unsuitable location because of its geology and hydrology.
"Our major concern about the way that Congressman Shimkus has planned this trip for a congressional delegation is that we believe that he is going there to try and sell people on this site without getting into any detailed explanation of the way that the geology and hydrology make it very unlikely that that site could actually prevent groundwater contamination over the period that is required, which is a million years," Halstead said.
Kihuen was invited on the trip, but turned it down because it came at the last minute and he already had his schedule set, according to his office.
"While I appreciate Chairman Shimkus' late invitation to visit the proposed dump in my Congressional District, his oversight in failing to invite the Nevada Delegation during the early stages of planning is symptomatic of this entire process," Kihuen said in a statement from his office. "When it comes to Yucca Mountain, the wishes and safety of Nevadans have been completely overlooked. If my colleagues believe nuclear waste is safe, they are welcome to keep it in their respective Districts."
Kihuen added that the site is about an hour west of Creech Air Force Base and that Secretary of the Air Force Heather Wilson has raised concerns about the transportation of waste to Yucca Mountain because it will negatively impact the ability of the Nevada Test and Training Range and its ability to train our service members.
"I hope my colleagues learn the security threat Yucca Mountain poses to our Armed Forces," he said.
Though the House passed Shimkus' bill in May, the Senate is unlikely to take it up with Senate Majority Leader Mitch McConnell seeking to protect Sen. Dean Heller and the slim 51-vote Republican majority in the chamber. Heller is facing Rosen, a Democrat, and both have pledged to do whatever it takes to stop the project.
Along with 12 lawmakers, Republican leadership staff, as well as staff from authorizing, appropriations and budget committees will also attend.
Joining Shimkus on the trip are Reps. Greg Walden, an Oregon Republican and chairman of the Energy and Commerce Committee; Joe Barton, R-Texas; Larry Bucshon, R-Ind.; David Valadao, R-Calif.; Don Norcross, D-N.J.; Steve Womack, R-Ark.; Jeff Duncan, R- S.C.; Neal Dunn, R-Fla.; Doug LaMalfa, R-Calif.; Brett Guthrie, R-Ky.; and Mark Sanford, R-S.C. All voted for Shimkus' bill in May.
Barton, a longtime proponent who has been to Yucca before, said he wants to "see what the fiscal situation is" and "how much it would take to get it ready if we make that decision."
"There's no question it's safe," he said. "It meets the standard of a million years with no intervention at all."
He believes that with a factual debate most Nevada residents would share his view.
"I think on the surface, a majority still [is opposed], but I think if you dig a little deeper and if you made an effort to really present the facts evenly, I think most of them would accept it," Barton said.
Valadao has never been and "wants to see what it's all about."
"We've heard so much about it over the years," Valadao said, adding that he wants to "learn more about it."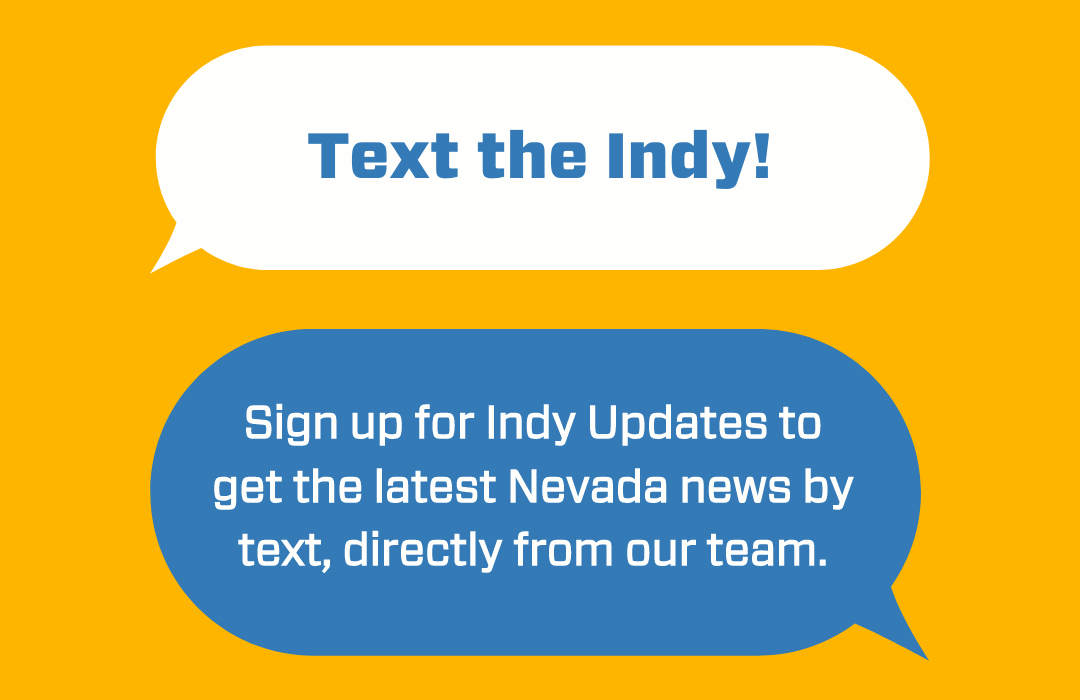 Featured Videos
Comment Policy (updated 4/20/2021): Please keep your comments civil. We reserve the right to delete comments or ban users who engage in personal attacks, use an excess of profanity, make verifiably false statements or are otherwise nasty. Comments that contain links must be approved by admin.