Should you be worried about polio?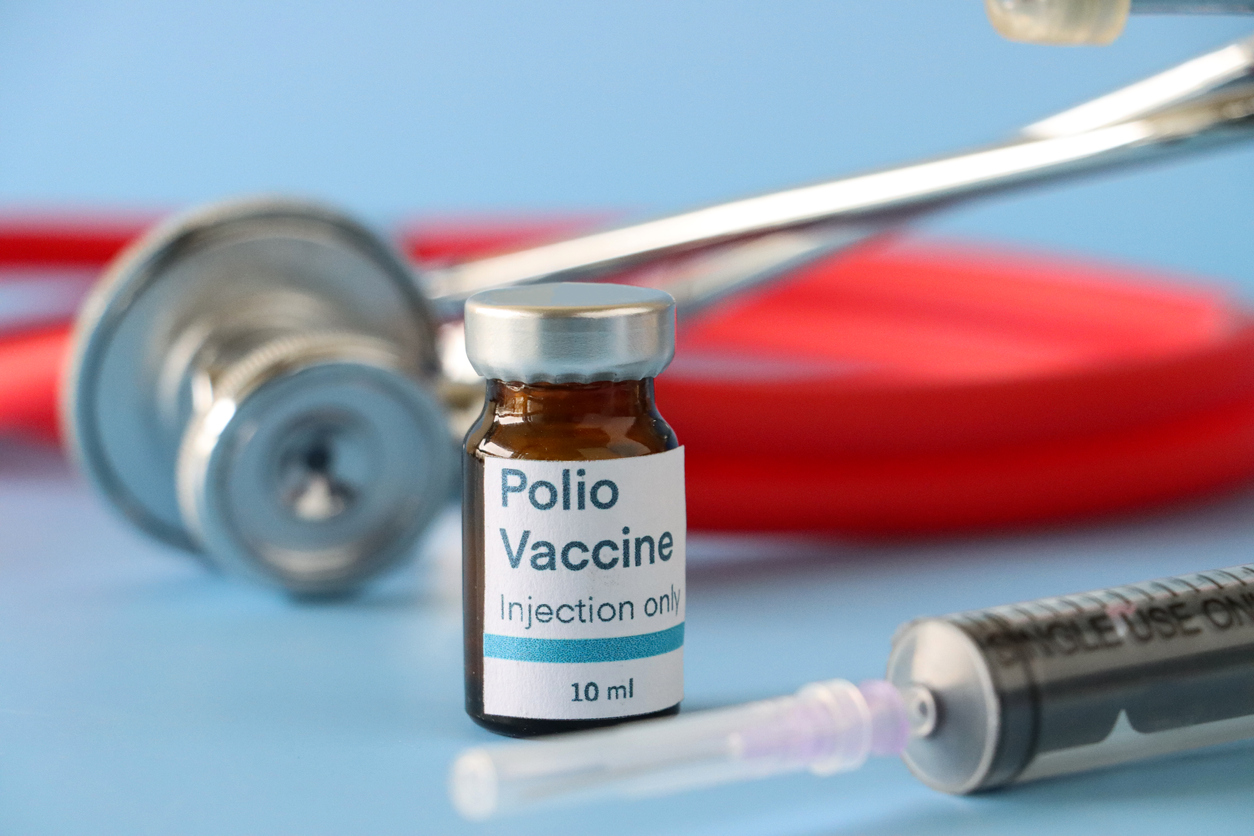 The poliovirus, a disease that was once considered eradicated in 1979 by the World Health Organization (WHO), is now seeing a resurgence. While at the time of this writing there have been no reported cases of the virus in Nevada, according to the Centers for Disease Control and Prevention (CDC), areas around the globe including New York are seeing cases and have declared a state of emergency to monitor the disease and prevent further community transmission. The risk of a potential widespread outbreak is certainly concerning as the return of polio joins the list of public health threats including COVID-19 and monkeypox, which was also once considered an eradicated disease. 
Polio is an extremely contagious virus that can be debilitating and even life threatening. It is a disease that is transmitted through respiratory channels as well as through fecal oral contact and lives in an infected person's throat and intestines. The virus is typically present in areas where there is poor sanitation or lack of proper hand washing hygiene. Yet, this virus too does not discriminate and can infect anyone.
Reason for return
A decrease in vaccination rates in a given area can increase the spread of a virus and may factor into why we are seeing the resurgence of polio and other serious infectious diseases. When fewer people are immunized, it provides an opportunity for a disease that was considered nearly eradicated to return.
Those who are vaccinated will most likely not experience any symptoms and have very little to worry about.
However, for the unvaccinated there should be serious concern as there is no way to know if a person around you has the disease. Symptoms can include fever, sore throat, headache, nausea or stomach pain, and fatigue. These are also symptoms for other types of viruses so it can be hard to tell the difference.
Polio can also be associated with serious complications depending on the type of poliovirus a person is infected with. Some types can cause paralysis or meningitis, which is an infection of the brain or spinal cord—both of which are life threatening and require hospitalization. Additionally, there is increased risk of complications during pregnancy and delivery if you contract polio.
Combating polio, fear
The best chance to protect yourself against the virus is ensuring that you and your family are immunized.
There are two vaccines administered to counter the virus. One is an oral vaccine often referred to as "a sugar cube" that contains a live virus and can be excreted in the feces. The oral vaccine is no longer given in the U.S. but is still available in other countries. With the oral vaccine, there is a risk of transmission via fecal material to the unvaccinated, which unfortunately was the case of the New York patient with paralysis. Public health officials confirmed the polio strain found in the unvaccinated man was linked to the oral vaccine. At this time, it is unknown where (U.S. or abroad) he contracted the virus.
There is also a version of the polio vaccine that does not contain a live virus and is given in a series of shots to children at two months old, four months, six thru eighteen months with the last dose given between four to six years of age. If you were vaccinated as a child you are likely protected, which is the goal behind most vaccines: to protect you against severe symptoms or hospitalization should you contract a particular disease.
If you are unsure or cannot remember whether you have been vaccinated––or do not know your health history––there are resources available to help determine your health status including your local health department, which typically keeps a registry of immunizations administered and reported by healthcare providers. You can also request a blood test to have your titers checked to detect the level of immunity you have against the virus.
For those who are hesitant or have a distrust of vaccinations, I encourage you to look back at the history of polio and the vaccine. Explore what happened when the disease was at the forefront and how it affected people globally–from death and ongoing complications to paralysis and deformities. Take a step back and learn how the polio vaccine was able to help protect people and save lives. Without vaccines, Americans would be dying at a very high rate. So it's important for anyone who hasn't been vaccinated to get the facts and be immunized––because polio is a serious disease and any threat to your health and the health of our community is worth considering.
For more information about the poliovirus and immunizations, visit the WHO, the CDC, or contact your local health provider or agency.
Dr. Bayo Curry-Winchell, M.D., M.S., is a board-certified, family medicine physician practicing urgent care physician based in Reno, where she serves as medical director for community engagement and health equity for Carbon Health and medical director for Saint Mary's Medical Group. Dr. Curry-Winchell is also a member of the Reno mayor's task force and Governor's Medical Advisory Team on COVID-19.
Featured Videos
Comment Policy (updated 4/20/2021): Please keep your comments civil. We reserve the right to delete comments or ban users who engage in personal attacks, use an excess of profanity, make verifiably false statements or are otherwise nasty. Comments that contain links must be approved by admin.