Sisolak, GOP opponents split on restricting transgender student athletes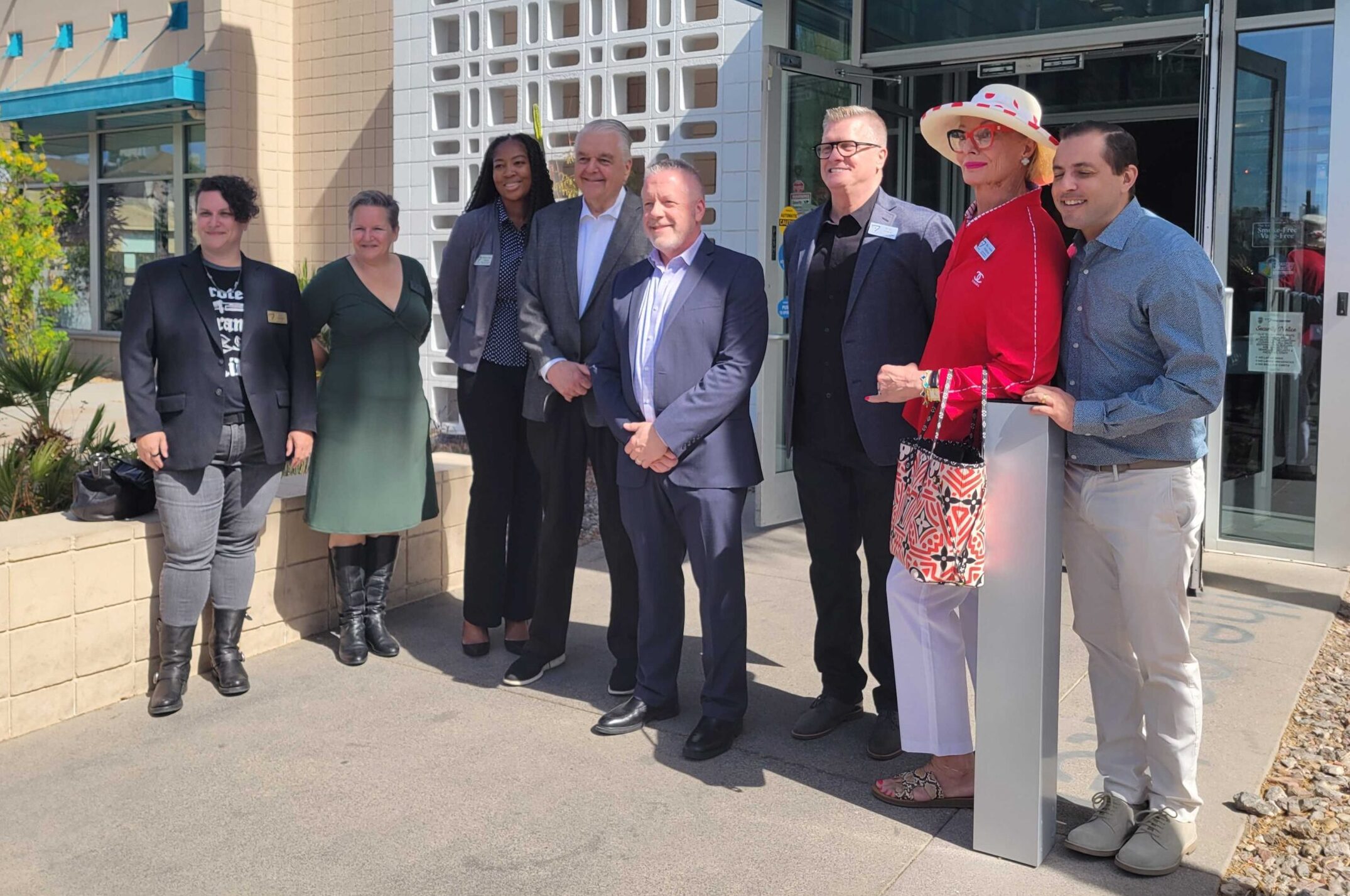 As other states move forward on legislation forbidding instruction on sexual orientation and banning transgender girls from playing on school sports teams that match their gender identity, Gov. Steve Sisolak said Nevada is moving in the opposite direction to support transgender youth.
"I am proud that Nevada is a diverse state," Sisolak, a Democrat, said at a late-March event in Las Vegas, marking the Transgender Day of Visibility. "We are leading the nation in a lot of these areas, unlike some of my governor colleagues that are going the opposite direction."
Florida Gov. Ron DeSantis signed a bill into law last month that forbids instruction on sexual orientation and gender identity in kindergarten through third grade. Supporters say it would not bar spontaneous discussions, but members of the LGBTQ community argue the bill sends the wrong message to youth and could have a chilling effect on classroom discussions.
Other states, most recently Oklahoma, Utah and Arizona, have passed legislation that prohibits trans youth from participating in school athletics, and Arizona's governor signed another bill restricting gender-affirming care — referring to treatments such as surgery and speech therapy that support gender transition — for trans and nonbinary minors.
Nevada, meanwhile, has recieved high grades from LGBTQ advocacy organizations on state policies, and because state lawmakers have not passed any laws explicitly addressing the issue, the state's next governor could have more leeway to adopt policies requiring youth to play on the sports teams that correspond with their sex assigned at birth.
But the likelihood of that happening could change depending on the results of the 2022 election. All Republican gubernatorial candidates contacted by The Nevada Independent responded by saying they don't support transgender women competing on female sports teams.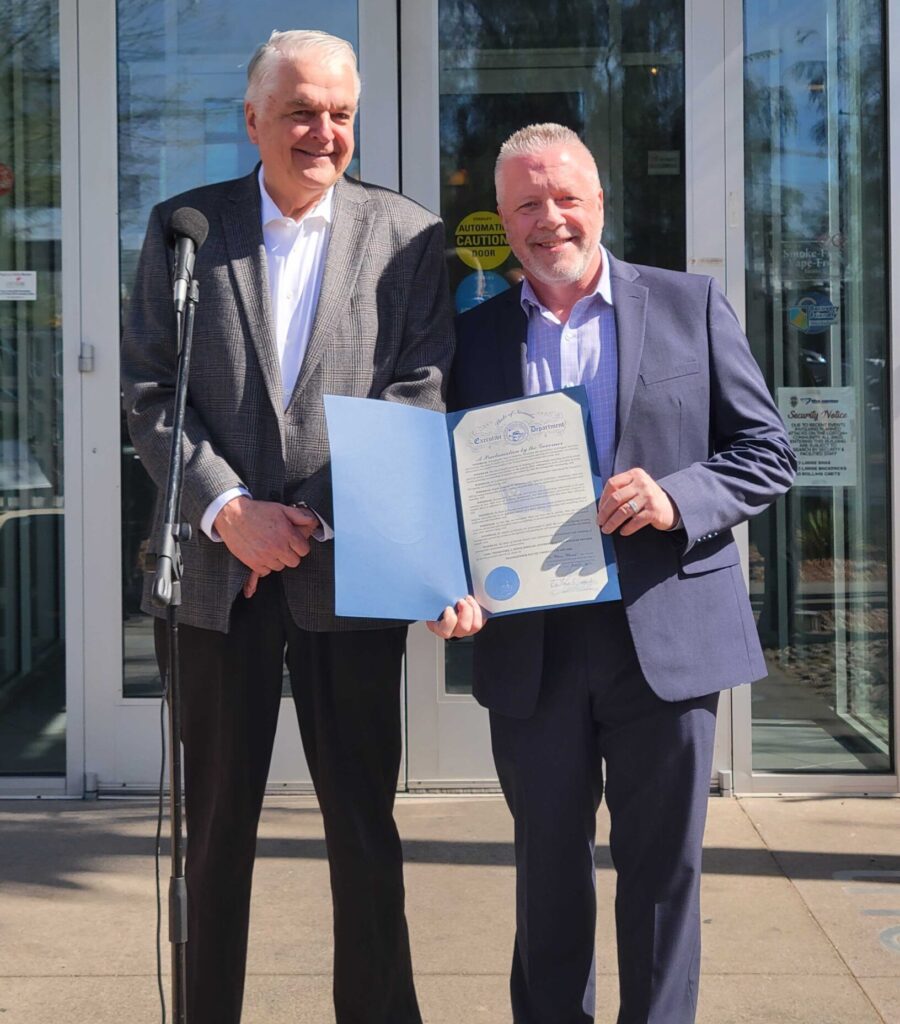 Sisolak — who has been endorsed by the Human Rights Campaign for his 2022 re-election and took fire over his support for transgender youth in 2018 — called the Florida measure, dubbed the "don't say gay" bill by opponents, as discriminatory.
"It's hateful, and there's no place for it anywhere and it certainly has no place in Nevada," Sisolak said in an interview at the LGBTQ Center of Southern Nevada.
Approximately 5.5 percent of Nevada's population are members of the LGBTQ community — the third-highest rate in the country after D.C. and Oregon. Those who identify as LGBTQ are twice as likely to be food insecure as those who don't, and are also more likely to experience unemployment, lack of health insurance and poverty.
The Center provides services including free STD and HIV tests, condoms and meals. Since the pandemic started, the Center has teamed up with other community organizations such as United Way to provide rent and utility assistance.
"I think it's huge that the governor visited the Center today," said Percy Neavez, a youth resource specialist at the Center who is transgender. "Especially with all the legislation that just passed from states like Florida, the fact that he's willing to see the trans individuals in the state and validate your experiences, it's huge."
During a Battle Born Progress event that took place on the Transgender Day of Visibility, Gender Justice Nevada Executive Director Sy Bernabei said there's more to biology than an "X chromosome and a Y chromosome" and argued against efforts to hamper transgender student athletes.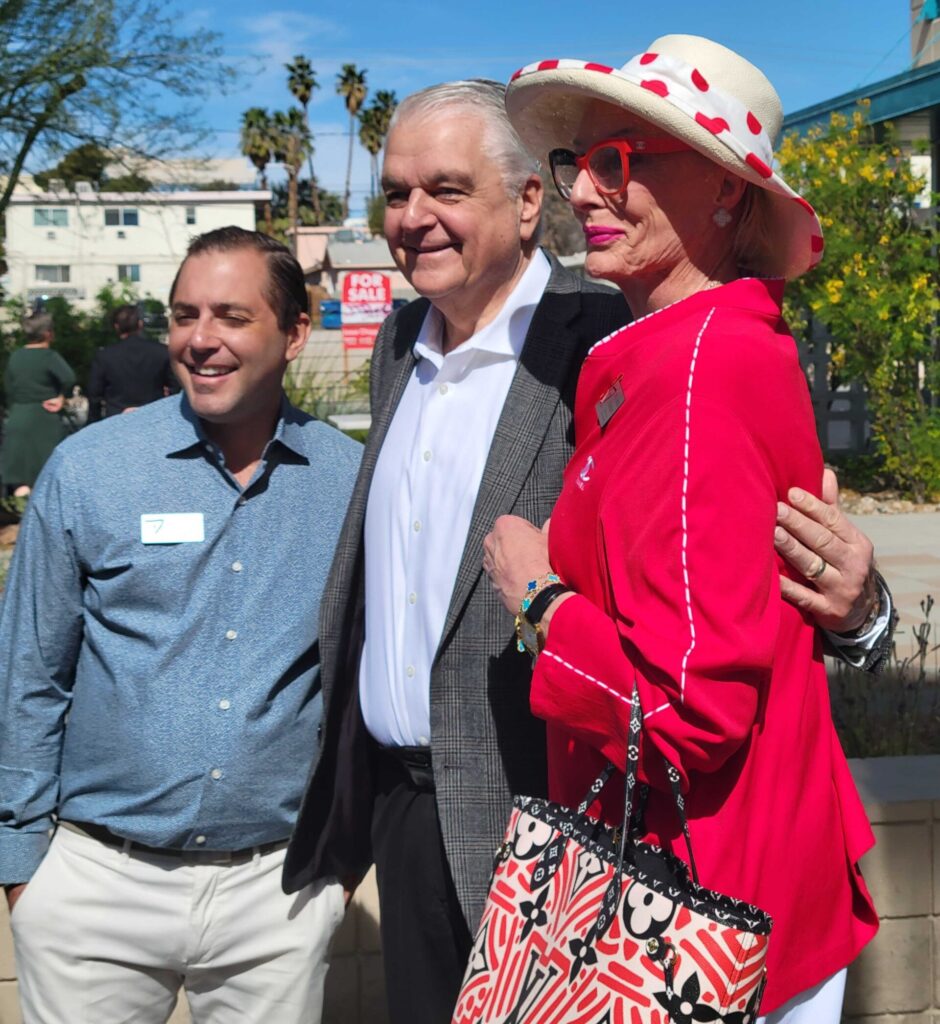 "I would dare any tennis player to go up against Serena Williams, and she would beat most of the men in any division," Bernabei said. "I think sports should be based on weight, it should be based on ability, things like that, but it shouldn't be based on gender. This is just something that people are using as a way to not only tear down trans people, but to separate people in athletics."
The Nevada Interscholastic Activities Association has had a transgender student athlete policy guidance in place since 2016 that stipulates schools should make the initial determination of a student's eligibility by reviewing the student's school records and daily life activities in school and community. Schools may also consider additional documentation provided by the student, but no medical or legal requirements are stated.
The NIAA does not track the number of transgender students playing high school sports.
Republican candidates weigh in
Nevada's Republican governor candidates took more absolute stances on the issue.
"As a father of two daughters, I firmly believe in protecting the sanctity of women's sports," Clark County Sheriff Joe Lombardo, the presumed frontrunner in the GOP primary, said in an email. "Despite attempts to politicize this issue, my policy as governor will be simple: Women will participate in women's sports, and men will participate in men's sports in the state of Nevada."
Lombardo added that regardless of gender, every student is entitled to fair and safe competition in high school sports. But for the well-being of students and the integrity of competition, he said, high school students should only compete with and against members of the same biological sex.
Dean Heller, who previously served as a U.S. senator, congressman and secretary of state, issued a similar statement.
"Biological males competing in girls' or women's sports cheats women out of their hard-earned athletic achievements," Heller said in an email. "[If elected] as governor, I will make sure that men compete against men and women against women."
Joey Gilbert, a Republican candidate in the governor race, described the issue as close to his heart as he has competed in both college and professional sports.
"Competitive sports at any level - high school or beyond - have always been - to me - rightfully separated into men's and women's categories: "men" and women" being defined by their physiological make-up - and not by their psychological feelings," Gilbert said in an email.
Gilbert, a retired professional boxer, attorney, sports agent and politician, was a national boxing champion from 1998 through 2000 while competing as a collegiate fighter at UNR. He said he respects the rights of transgender individuals, but also respects the "rights of the majority of people," including himself, who don't believe that someone's "beliefs about their physiologically-established gender" changes the fact.
The candidate added that he believes "the LGBTQ movement" amounts to political lobbyists who advocate not for the "basic civil rights and constitutional protection of homosexuals" — which Gilbert suppports — but to promote a personal, political agenda "to pressure our society to accept their sense of homosexual values and practices as normal."
"LGBTQ promotes the medically unproven belief that homosexuality is a biological fact rather than a psychological choice, and that as such, homosexuals of all kinds deserve the same identification and provisions as racial minorities and/or physically/mentally disabled individuals," he said. "I disagree with all of those beliefs and goals."
Republican venture capitalist Guy Nohra, who was born in Lebanon and immigrated to the United States when he was 15, echoed the same thoughts in an email.
"I respect everyone's rights to individuality," Nohra said. "However, we must protect women's sports. My focus as governor will be on increasing graduation rates, demanding excellence in our schools and giving every child the opportunity to achieve the American Dream like I did."
Tom Heck, who is also running for governor, said the issue is a matter of "biological privilege."
"Males are built stronger, faster, and my position is that wherever people's original biological birth gender is, that's where they play sports," he said in a phone interview with The Nevada Independent.
Heck is an Air Force veteran and has previously lost in Republican primaries for Nevada's U.S. Senate seat.
"Men are different, and therefore if everybody stays in their swimming lane, everybody's happy," Heck said.