Sisolak Promise Tracker: A final update on how many promises Sisolak kept as governor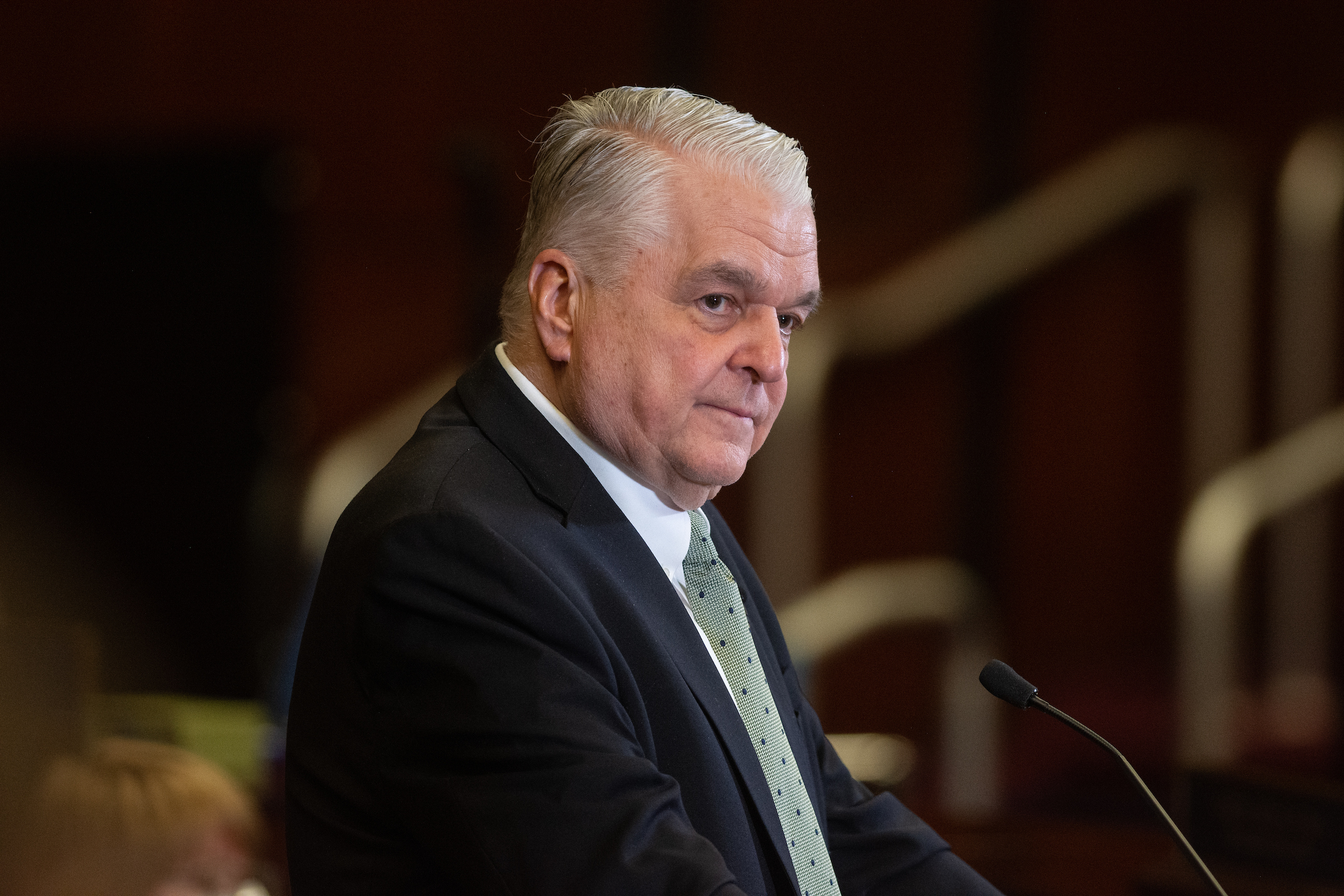 Gov. Steve Sisolak will leave office on Jan. 2 after serving a single term as Nevada's top executive, having navigated the state through a pandemic, an economic crisis and two regular and three special legislative sessions.
Stretching back to his initial gubernatorial campaign in 2018 and through multiple State of the State addresses delivered before Nevada's odd-year legislative sessions, Sisolak has promised action on a range of key issues from health care to education to guns.
But how many promises was the governor able to keep during his four years in office?
Since he took the helm in January 2019, The Nevada Independent has tracked the status of more than 50 promises made by Sisolak with regular updates of the Sisolak Promise Tracker. This will be the final update of the feature.
Working alongside allies in a Democrat-led Legislature, Sisolak accomplished the majority of the goals included in the Sisolak Promise Tracker during his time in office. Those included big-ticket education items — raises for teachers and updating the decades-old K-12 funding formula — and labor changes — allowing state workers to collectively bargain and raising the minimum wage.
Across 54 Sisolak promises in the tracker, The Nevada Independent tracked 37 as "completed," 10 as "failed" and six considered "compromised," with one more left as "in progress." Sisolak's failed promises include several campaign finance-related pledges stemming from a 2018 fight with Democratic primary rival Chris Giunchigliani, an effort to launch semi-autonomous districts called "Innovation Zones," and a pledge to continue reducing class sizes.
In July 2021, The Nevada Independent examined the progress of all 54 promises, several of which remained in progress at the time or have since seen their status change. Read that story for updates on promises not included below, or click here to view the Sisolak Promise Tracker directly.
If you have questions or see something that doesn't look right, reach out to reporter Sean Golonka ([email protected]) or drop a message on our contact page.
Additionally, prior to the legislative session beginning in February, The Nevada Independent plans to launch the Lombardo Promise Tracker, tracking campaign and State of the State promises from Gov.-elect Joe Lombardo. Let us know if there are any campaign promises you've seen from Lombardo, and they may be included in the tracker.
State of the State 2021
Innovation Zones
Promise: To create "Innovation Zones" that attract "new companies creating groundbreaking technologies," with no "tax abatements or public financing."
Status: Failed. After a draft version of the legislation was published in February, the concept received substantial pushback from tribal groups, rural governments and others concerned about the plan to create a semi-autonomous county at the behest of Sparks-based Blockchains LLC. Sisolak and Democratic lawmakers abandoned the proposed legislation in the 2021 session, instead creating an interim committee dedicated to exploring the concept further. Blockchains LLC withdrew their plans for "Innovation Zones" in October 2021.
At the time of the last Sisolak Promise Tracker update in July 2021, this promise had been listed as "compromised" following the authorization of an interim study to explore the concept. However, the status of this promise was changed to "failed" after Blockchains LLC announced in October 2021 that it would no longer participate in the study committee approved by the Legislature. The committee last met in September 2021.
Sisolak's original proposal for the creation of "Innovation Zones" was tied intimately to Blockchains LLC's plans for developing a "smart city" in Northern Nevada intended to "fully run on blockchain technology," as Sisolak said in his 2021 State of the State address.
Community colleges reshuffle
Promise: Develop a framework over the next two years transitioning the state's community colleges to a "new independent authority that will focus on making Nevadans job ready."
Status: Failed. In 2021, Sisolak signed AB450, which set up an interim committee to study workforce development programs at the state's community colleges. The committee held its last meeting in June and made several recommendations to support workforce training efforts at community colleges. However, Sisolak and lawmakers have not adopted any plans to make large-scale changes to the community college system or establish an independent authority to oversee those colleges.
Though Nevada's community colleges remain under the authority of the Nevada System of Higher Education (NSHE), which also oversees universities in the state, Sisolak took steps to increase workforce development programs at the community colleges. In his 2021 address, he identified community colleges as a critical element "in building Nevada's workforce and economic future."
Those steps included allocating $5 million in federal relief funds from the American Rescue Plan to NSHE for the Workforce Incentive Grant Pilot Program to provide grants to eligible students attending community college or in workforce training programs.
Increase share of federal grants
Promise: Increase the state's share of federal grants by $100 million over the next two years, and by $500 million annually by 2026.
Status: In progress. Legislators in the 2021 session approved a measure (AB445) that transferred the state's Office of Grant Procurement to the governor's office. The rebranded Office of Federal Assistance, established in July 2022, works to increase the number of federal grant dollars the state receives. The bill also created a grant matching program, starting with $1 million from the state's abandoned property account, and appropriated more than $1 million over the two-year budget cycle to help fund expanded office activities and operations.
With a new federal grant office established this year, and a promise that extends until 2026 — which would have been the final year of a second term for Sisolak if he won re-election — this is the only promise that will still be characterized as "in progress" at the close of Sisolak's term. It is unclear whether the state will consistently be bringing in $500 million more each year.
The promise to bring in $100 million more in state grants in the first two years could be considered complete on account of the American Rescue Plan. The federal stimulus package, signed into law just weeks after Sisolak's 2021 State of the State address, has delivered nearly $7 billion to Nevada since March 2021, with most funds coming in the form of one-time federal grants for various programs covering health care, education, housing and more.
State of the State 2019
School supply funding
Promise: Said he would propose additional funding for teacher supply reimbursement accounts, from $100 to $180 a year per teacher.
Status: Compromised. In 2019, Sisolak signed SB324 and SB555, which raised the amount of money devoted to an account that reimburses teachers for out-of-pocket classroom expenses from $2.5 million a year to $4.5 million a year. That increased the reimbursement amount per teacher to nearly $192, according to a 2019 memo from State Superintendent Jhone Ebert. However, lawmakers emptied the separate budget account for the program when they approved the 2021-23 budget, as part of the state's transition to a new K-12 education formula.
Since then, Sisolak and state lawmakers have provided some limited opportunities for teachers to receive funding for class materials and projects. Last year, they allocated $8 million to fund educator projects through the DonorsChoose grant program, which provided funding for nearly 11,000 teachers, with up to $800 awarded per project.
Increase funding for foster parents needing child care
Promise: In the State of the State, Sisolak said "for the over 2,000 foster family homes across our state, we're going to increase funding to help foster parents cover the cost of child care."
Status: Completed. Using federal funds from the American Rescue Plan, Sisolak and state lawmakers approved $50 million to expand Nevada's Child Care and Development Program, providing funding to eligible families to lower the amount paid out of pocket for child care. Lawmakers also approved a limited pot of federal funding for foster children with disabilities, through a $2 million allocation to the state's Transforming Opportunities for Toddlers and Students (TOTS) grant program managed by the treasurer's office.
Through TOTS, "eligible children with disabilities can receive grants of $5,000 to use for everyday expenses such as school tuition, tutoring expenses, transportation, assistive technology and other disability-related expenses," according to the treasurer's office.
The $2 million in TOTS funding for foster children is part of a larger pot of nearly $12 million allocated to the program from Nevada's American Rescue Plan funding. Lawmakers also approved an allocation of about $70,000 from those federal funds for the Children's Advocacy Alliance to provide career development services to former foster youth and youth transitioning out of foster care, and lawmakers in December approved a $20-per-day increase for specialized foster care rates for rural Nevada families.
Campaign 2018
Baby Box program
Promise: Said Nevada should create a "baby box" program to "provide low-cost items and educational materials to new parents, an approach that has been shown to reduce infant mortality."
Status: Compromised. Sisolak did not mention the proposal in either his 2019 or 2021 State of the State addresses, and no bill creating such a pilot program was introduced during the 2019 or 2021 legislative sessions. However, his administration, with approval from state lawmakers, granted more than $200,000 to Baby's Bounty, a Clark County-based nonprofit that provides diapers, wipes and baby bundles to families.
Nevada is also home to several organizations that partner with Cribs for Kids and help distribute Safe Sleep Survival Kits. Still, no progress was made on implementing a statewide Baby Box program similar to the one originating in Finland or implemented more recently in several states, including New Jersey and Ohio.
Expand state venture capital fund
Promise: Promised to expand the state's Battle Born Venture Program, which helps "crowd-in private funding for new businesses."
Status: Completed. Led by the Governor's Office of Economic Development (GOED), Nevada greatly expanded its funding for state-managed credit programs. In October 2022, GOED announced that the U.S. Treasury approved nearly $113 million from the federal American Rescue Plan for Nevada's State Small Business Credit Initiative, of which $35 million has already been received by the state.
Armed with a new batch of funding, GOED, under Sisolak, has also expanded the components of its small business capital program, which now includes accelerator, microloan, venture capital, small business loan, collateral support and climate finance programs.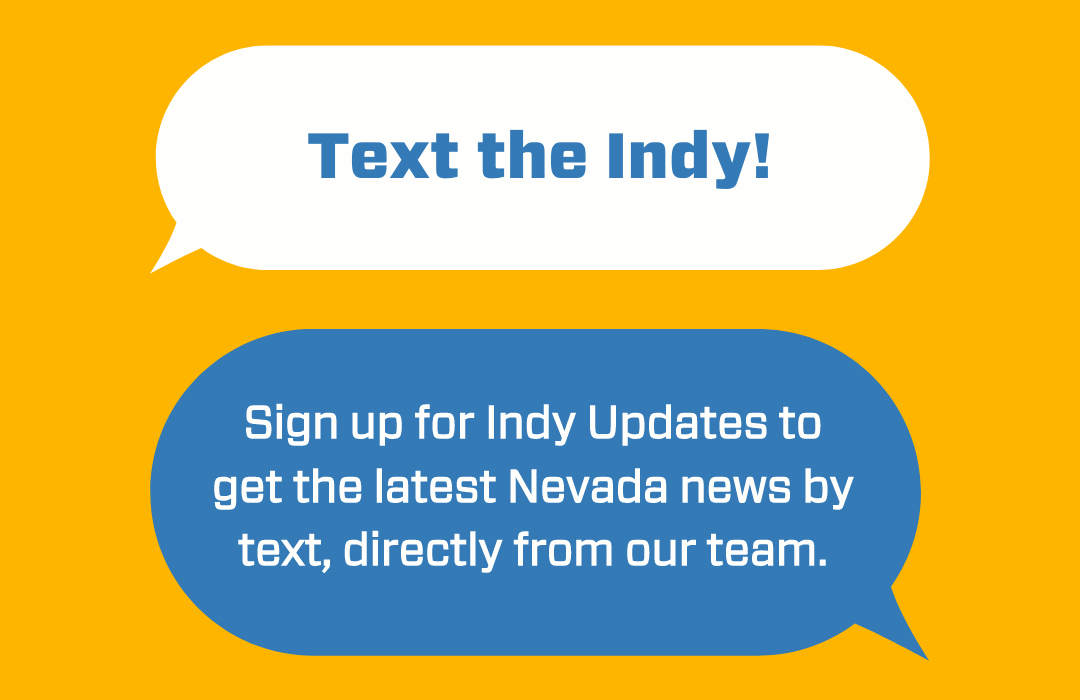 Featured Videos