Sisolak says businesses can start reopening Saturday, subject to capacity limits and other restrictions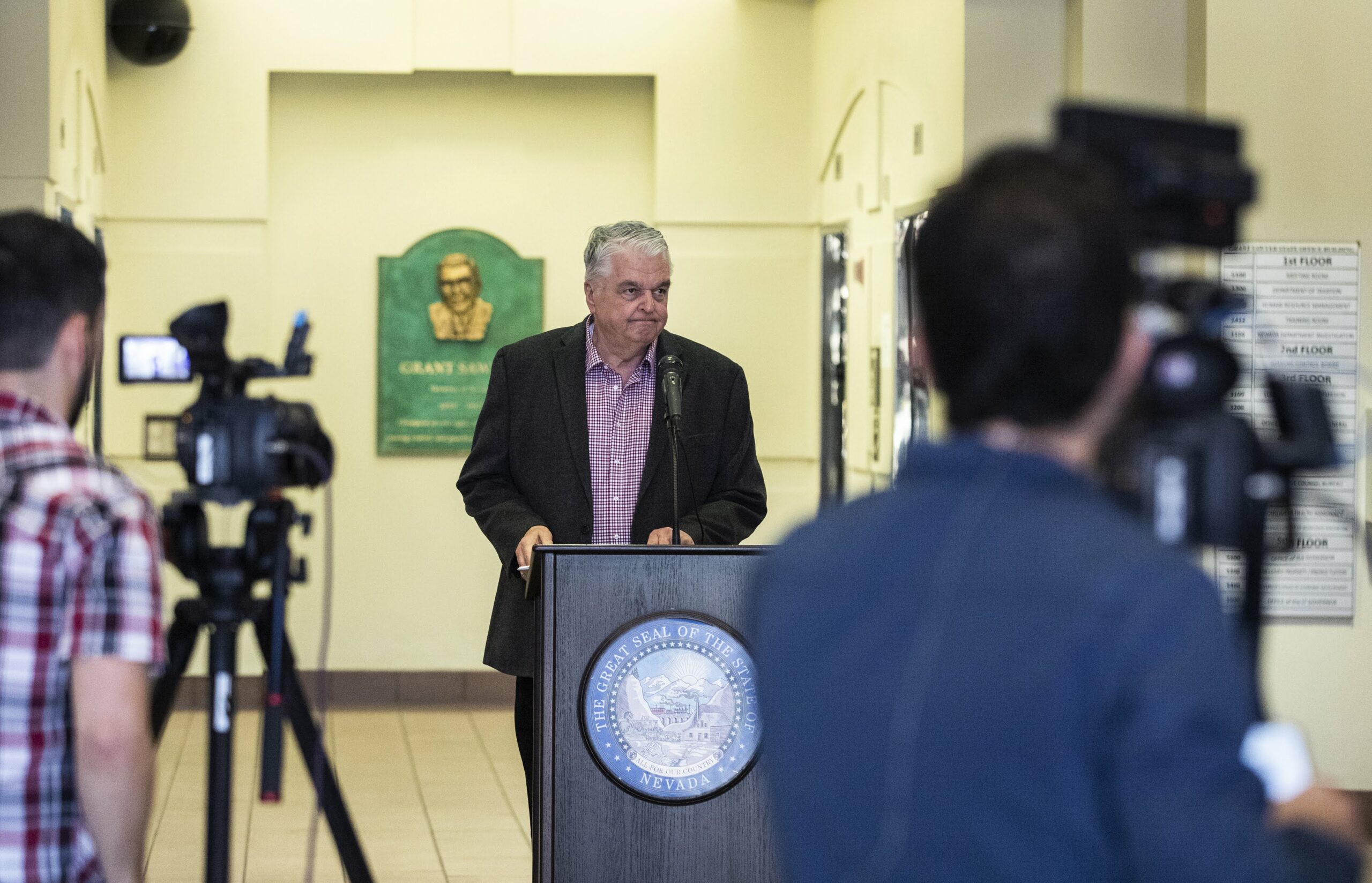 Gov. Steve Sisolak says the state will enter "Phase 1" of business reopenings on Saturday, but that establishments allowed to open their doors will be subject to strict capacity requirements that could be even more stringent if leaders in counties want them to be.
Sisolak announced at a press conference in Carson City on Thursday that Nevada had "met our gateway benchmarks for starting our reopening," including a declining percentage of people tested for COVID-19 turning up positive. He added that there has been a decreasing trend in coronavirus-related hospitalizations since April 21 and that the state has developed greater capacity for testing and to handle surges in hospitalizations.
Still, he said, "The beginning of our reopening of our economy is not the end of the coronavirus ... the coronavirus is still with us as strong as ever."
"I know people are anxious, I know people are eager, but patience will help us keep the number of our hospitalized patients to a minimum," he said. "We know COVID-19 is here and if we open up more activity, cases will continue to rise, it will continue to increase, but it's the measures that we put into place that are so important to making sure that our health care system has the capacity throughout."
Businesses allowed to reopen on Saturday include dine-in restaurants, but they must operate at no more than 50 percent capacity, employees must wear face coverings, bar areas must remain closed and tables and seating arrangements must stay six feet apart. Sisolak reiterated that all employees of businesses that interact with the public are required to wear face coverings.
Retail stores — including grocery stores, open air malls and big box establishments that previously were not subject to capacity limits — must also keep occupancy below 50 percent. Marijuana dispensaries can open their storefronts if they have approval from state regulators.
Personal care services, including barbershops, hair and nail salons, are allowed to open if stations are six feet apart and if employees wear face masks. Customers must make appointments, and walk-ins are prohibited.
Businesses that are not allowed to open include bars, nightclubs, massage parlors, spas, gyms, fitness studios, brothels, strip clubs, movie theaters (except for drive-ins), bowling alleys, live sporting events and casinos.
Other emergency directives, including a moratorium on evictions, a prohibition on nonessential travel, no visits to senior living facilities and a prohibition on gatherings of more than 10 individuals will continue to remain in effect through the Phase 1 process.
Sisolak said his directive for Phase 1 will expire May 30, but he will give notice before that about whether the state is ready to enter Phase 2. The governor declined to name specific milestones for moving to the next phase, saying some metrics such as rates of positive tests may show a one-day spike but his concern is more about trends over time.
"I don't have a specific metric to move into Phase 2," he said. "It'll depend on various variables and criteria that would happen, benchmarks along the way. And we'll play it by ear."
He said if there appear to be any problems stemming from the reopenings and officials can identify the activity that is driving the surge, some of the allowances will be rolled back. Sisolak also said that any additional easing of restrictions would have to wait until the state was ready to enter the Phase 2 period, and he didn't plan to have a "Phase 1.5."
Counties are free to develop stricter requirements than the state has announced, but are not allowed to loosen restrictions more than those laid out at the press conference. Businesses are also free to remain closed if they choose.
Sisolak urged Nevadans to keep their guard up against the virus and encouraged them not to have large gatherings for Mother's Day.
"No one would love better than to have a Sunday Mother's Day dinner with their 93-year-old mother than me, but this is not the time to do that," Sisolak said. "I love my mom too much to have dinner with her on Sunday."
Still, the governor said the state had met many of the requirements previously stated as necessary to start a gradual reopening of businesses, including expanding testing capacity for asymptomatic patients and stocking up on Personal Protective Equipment.
Asked how he felt about protesters who gathered outside the Governor's Mansion in Carson City on Saturday, Sisolak said he supported the right to protest, but was troubled to see children in the crowd, people not social distancing and people coming up to the residence with AR-15s on their person. A large cadre of law enforcement responded to the scene and stood between the home and the protesters; the situation did not escalate beyond that.
"I was more concerned for my wife's safety than I was for mine. It was traumatic for her," he said. "I do not believe that they represent … even a minority of our population. I think these are really isolated extremists."
Roadmap to Recovery- Phase ... by Riley Snyder on Scribd
Roadmap to Recovery- Phase ... by Riley Snyder on Scribd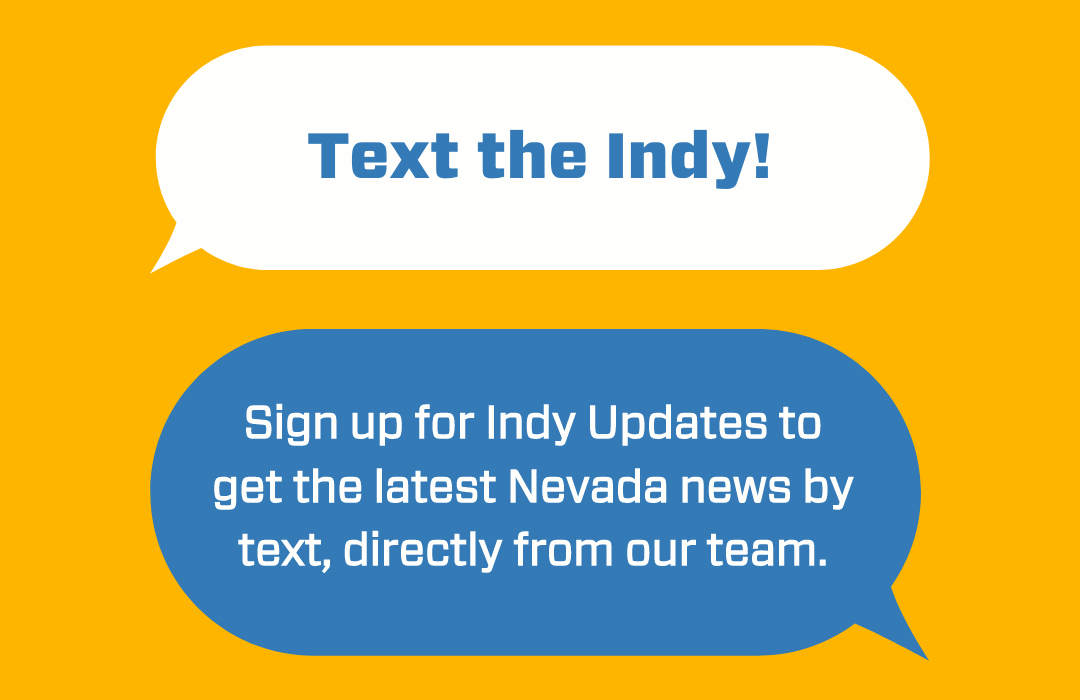 Featured Videos