South Lake Tahoe casinos begin closing gaming operations as Caldor Fire intensifies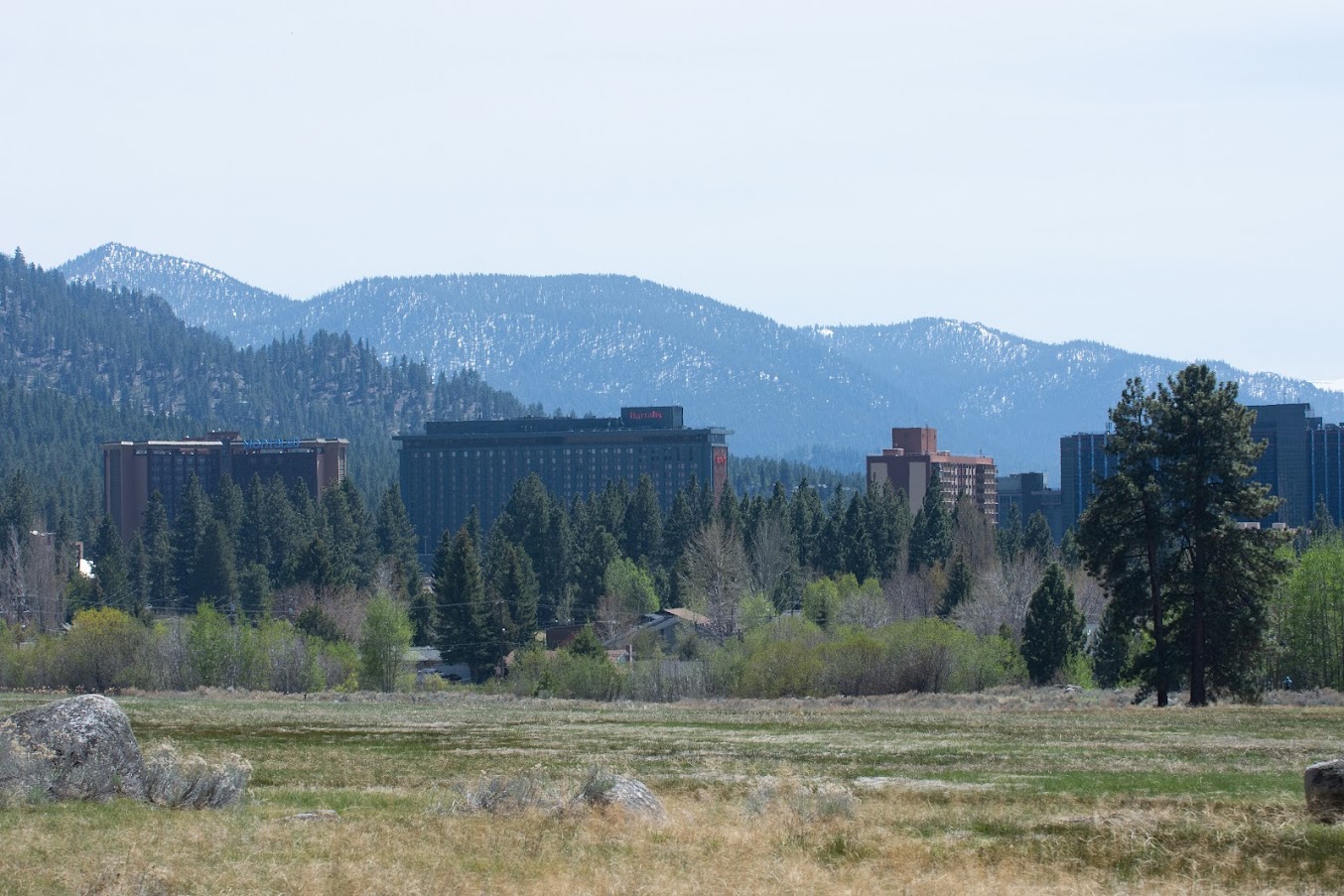 Operators of the four major casinos in South Lake Tahoe began closing portions of their gaming floors Monday after fire officials in California ordered evacuations of residents all the way up to the Nevada border in response to the fast-spreading Caldor Fire.
Gaming Control Board Audit Division Chief Kelly Colvin said in an email that many of the employees at four major properties along Highway 50 are California residents and had already left the properties "to take care of matters related to the evacuation of their homes."
He said some casino operators had notified the Control Board on Monday afternoon that they were shutting down certain gaming operations.
"I'd presume that this will escalate over the coming minutes (and) hours," he said.
Two of the casinos, Harrah's Lake Tahoe and Harveys, are operated by Caesars Entertainment. Hard Rock Lake Tahoe is operated by Las Vegas-based Paragon Gaming, and Montbleu Casino Resort is operated by Rhode Island-based Bally's Corp.
"Montbleu Resort Casino has not been evacuated and is currently housing evacuees, team members, and firefighters," property general manager Tim Tretton said in an email provided by Bally's. "Our hotel, casino (slots only), and a to-go restaurant are open at this time. We continue to support the community and work closely with the fire chief."
A source at Hard Rock said the property is housing some firefighters and displaced California residents.
In a statement provided by a spokeswoman, Hard Rock Lake Tahoe officials said, "We are thankful for the many firefighters and first responders who are working tirelessly to protect our team members, our homes, family, friends and the natural resources of the South Shore of Lake Tahoe. We continue to monitor the situation and are in close contact with the local, state and federal government."
The business disruption comes as the Lake Tahoe resorts were gearing up for the Labor Day weekend holiday. Several properties canceled entertainment last weekend as the fire grew in California.
According to the Control Board, gaming revenues in South Lake Tahoe have increased 27 percent through July compared to the first seven months of 2019.
Caesars is dealing with closures of several casinos in Louisiana and Mississippi due to Hurricane Ida, including Harrah's New Orleans and Harrah's Gulf Coast in Biloxi.
In a statement, Caesars Entertainment said, "While Harrah's and Harveys Lake Tahoe are not currently under mandatory evacuation orders, we recognize that the situation is rapidly evolving, and we are in constant contact with local officials to ensure that we are prepared."
The company said the properties were operating "and actively supporting local emergency services, fire crews and displaced team members. The safety of our team members, guests and community is our primary concern. We will continue to work closely with local officials and emergency responders, adhering to their guidance and assisting as needed."
Shortly before 3 p.m. Monday, Gov. Steve Sisolak declared an emergency order in Nevada in response to the Caldor Fire. Sisolak said it's anticipated the fire will cross from California into Nevada in the coming days. The state of emergency ensures resources from the local, state, and federal levels are available to assist as needed.
"On behalf of the State of Nevada, I would like to thank all of our brave first responders, local government agencies, and nonprofit entities who continue to go above and beyond to assist our communities during the Caldor Fire," Sisolak said in a statement. "We will continue to use all our available resources to fight this fire and assist those in need."
In the declaration, Sisolak said there would be "insufficient sheltering" caused by the evacuation of more than 20,000 residents and visitors to South Lake Tahoe and the surrounding communities. He said the evacuation has overwhelmed community services, would create unsafe road conditions and has caused fuel shortages.
According to the Associated Press, California's Department of Forestry and Fire Prevention issued evacuation orders at 10 a.m. for areas adjacent to the Nevada border.
The recommended evacuation route was Highway 50 headed east toward Nevada. Evacuation shelters are in place at the Truckee Veterans Hall in Truckee, California, and the Douglas County Community Center in Gardnerville. The fire has burned more than 175,000 acres.
Colvin said he wasn't aware of any evacuation order issued for a Nevada community.
"My understanding is that such an order would likely originate from the governor," he said.
Updated on 8/30/2021, at 3:42 p.m. to include additional information from the governor's declaration.
Updated on 8/30/2021 at 4:26 p.m. to include comment from Hard Rock Lake Tahoe.
Updated on 8/30/2021 at 5:15 p.m. to add statement from Caesars Entertainment.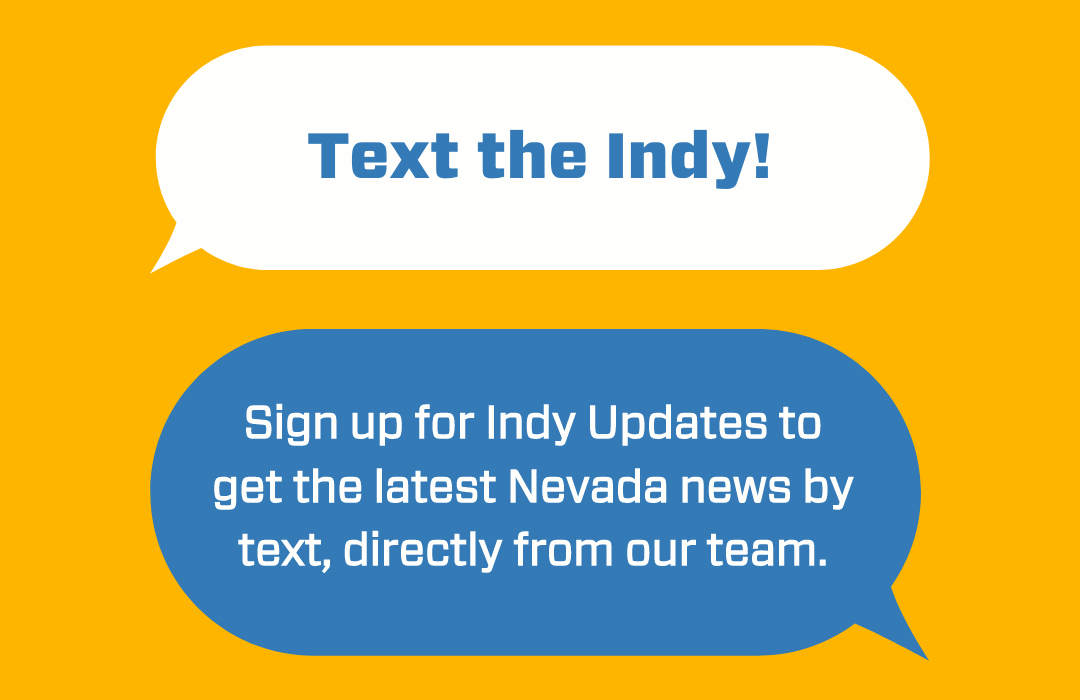 Featured Videos