Southern Nevada hospitals report taking few to no COVID-19 patients from Arizona as cases increase in their facilities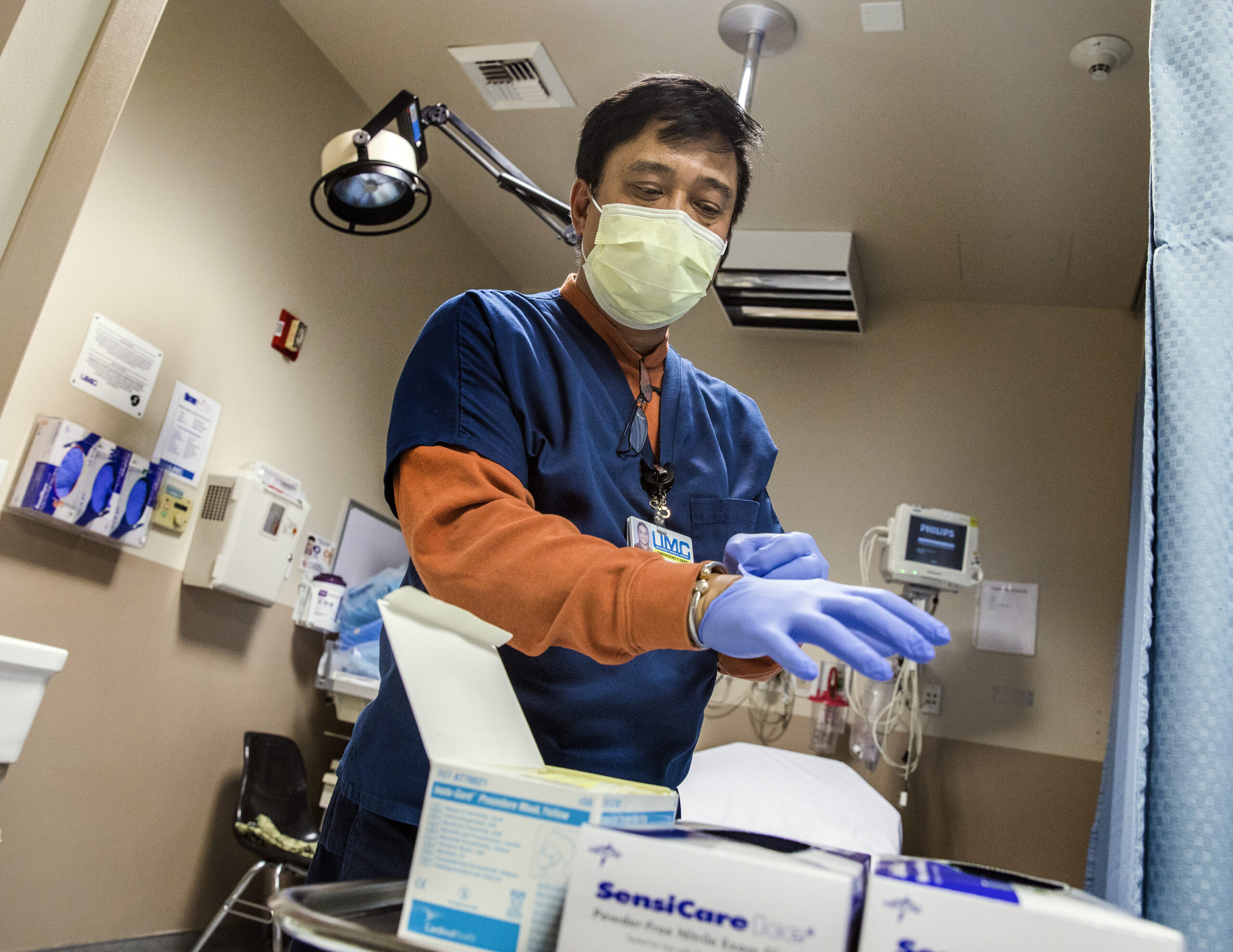 As coronavirus cases in Arizona skyrocket and hospitals struggle to keep up, some news outlets have reported that the Grand Canyon State is sending its patients across the border to Nevada for treatment.
At the same time, public speculation has mounted that Arizonans might be responsible for the increases in COVID-19 hospitalizations in Nevada.
However, while some Southern Nevada hospitals have treated coronavirus patients from neighboring Arizona in recent weeks, hospital officials say they represent a fraction of the total COVID-19 hospitalizations in the Silver State.
One hospital has taken coronavirus patients unknowingly, trauma patients who ended up testing positive for the virus. Another reported having treated coronavirus patients from Arizona but said they only made up a small number of those treated since the beginning of the pandemic. A third hasn't taken any coronavirus patient transfers from Arizona at all.
In Nevada, hospitalizations of confirmed and suspected COVID-19 patients on Tuesday, the most recent day for which data are available, totaled 1,051, doubling over the span of two and a half weeks. COVID-19 hospitalizations had largely plateaued in early June around about 350 before starting to increase around the end of the month.
As those numbers have continued to increase, the major hospital systems in Southern Nevada told The Nevada Independent this week that they either have not taken any known COVID-19 patients from Arizona or only have taken a small number of them.
Todd Sklamberg, CEO of Sunrise Hospital and Medical Center in Las Vegas, said in a statement that fewer than 2 percent of all of the hospital's COVID-19 patients since the beginning of the pandemic have come from Arizona.
"Sunrise Hospital has had sufficient resources at all times to treat and heal Nevadans fighting COVID-19," Sklamberg said.
HCA, which operates Sunrise, its affiliated children's hospital, and two other hospitals in Southern Nevada, declined to comment further about how many COVID-19 patients from Arizona are in the company's other Nevada hospitals.
University Medical Center, Southern Nevada's only level one trauma center, has also taken COVID-19 patients, but not intentionally. Spokeswoman Danita Cohen said in an email that the hospital has not received any transfers of known COVID patients from Arizona, though it does take transfers of trauma patients who need a higher level of care.
About a dozen or so trauma patients from Arizona have wound up testing positive for COVID-19, Cohen said.
"We always take trauma transfers from Arizona," Cohen said. "Some happened to test positive."
The six Southern Nevada hospitals in the Valley Health System, meanwhile, have cumulatively accepted fewer than five patients per day from western Arizona hospitals over the last few days, spokeswoman Gretchen Papez said in an email. She added that Valley Health System hospitals are not accepting COVID-19 patients from Arizona, though they do take those who need higher levels of treatment including heart surgery and neurosurgery.
"We have cared for western Arizona patients for many years; this is not something new in response to the pandemic," Papez said. "Las Vegas has the closest advanced medical centers for western Arizona residents."
Other hospitals, such as the three acute care facilities run by Dignity Health, aren't taking patients from Arizona at all. Dignity Health spokesman Gordon Absher said in an email that the system's hospitals don't have transfer agreements with Arizona hospitals to accept patients in the event of overcrowding.
It's unclear exactly how many Arizonans with COVID-19 may have been treated in Nevada during the course of their illness. The state reports the daily totals of confirmed and suspected COVID patients in Nevada hospitals, provided by the Nevada Hospital Association, but the association doesn't break that information down by the patient's state of residence.
"What I do know is that Las Vegas is closer in proximity to some areas of Arizona than Phoenix," Nevada Hospital Association spokeswoman Amy Schogren said in an email, asked about Arizonans in Nevada hospitals. "Outside of the pandemic, some Las Vegas hospitals have transfer agreements with those in Arizona so it isn't uncommon for Arizonans to obtain medical care in Nevada."
The state is, however, trying to get the hospital association to provide the number of out-of-state residents in Nevada hospitals with COVID-19. Caleb Cage, Nevada's COVID-19 response director, said during a press call Tuesday that the state has asked the hospital association to poll their members informally and, eventually, routinely report that information.
"We have asked that that information be tracked regularly, and daily in fact, so we can start to test the veracity of that," Cage said. "But that's as far as we've gone right now."
Cage noted that hospital catchment areas — the geographic regions hospitals serve — commonly cross state lines. But he said the state has not seen any indication that there is an "orchestrated effort" to send Arizonans to Nevada for treatment beyond what is usual.
Cage added that he is not aware of any hospitals in Southern Nevada that have been unable to handle their patient loads, even with the increasing numbers of COVID-19 patients.
"Those numbers are not reaching full capacity yet. We're continuing to monitor it and making sure they know exactly what their next steps for expansion are going to be," Cage said. "The short answer is not that I'm aware of have we had a situation where we've had to divert patients from one hospital to another because of capacity."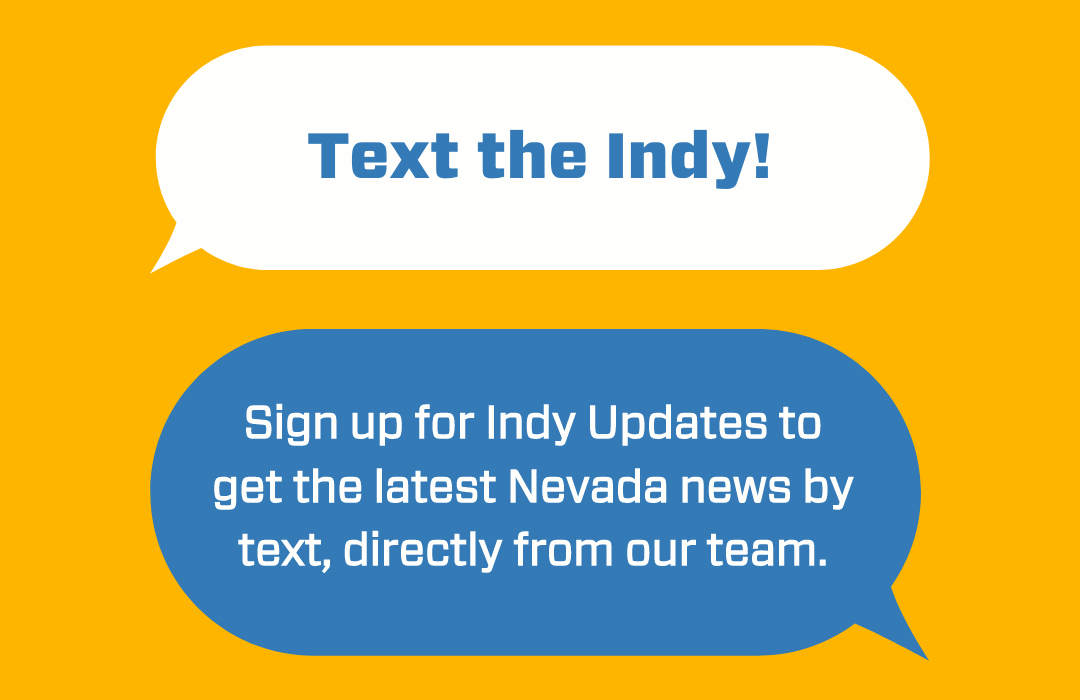 Featured Videos
Comment Policy (updated 4/20/2021): Please keep your comments civil. We reserve the right to delete comments or ban users who engage in personal attacks, use an excess of profanity, make verifiably false statements or are otherwise nasty. Comments that contain links must be approved by admin.