Speeding downhill with a tailwind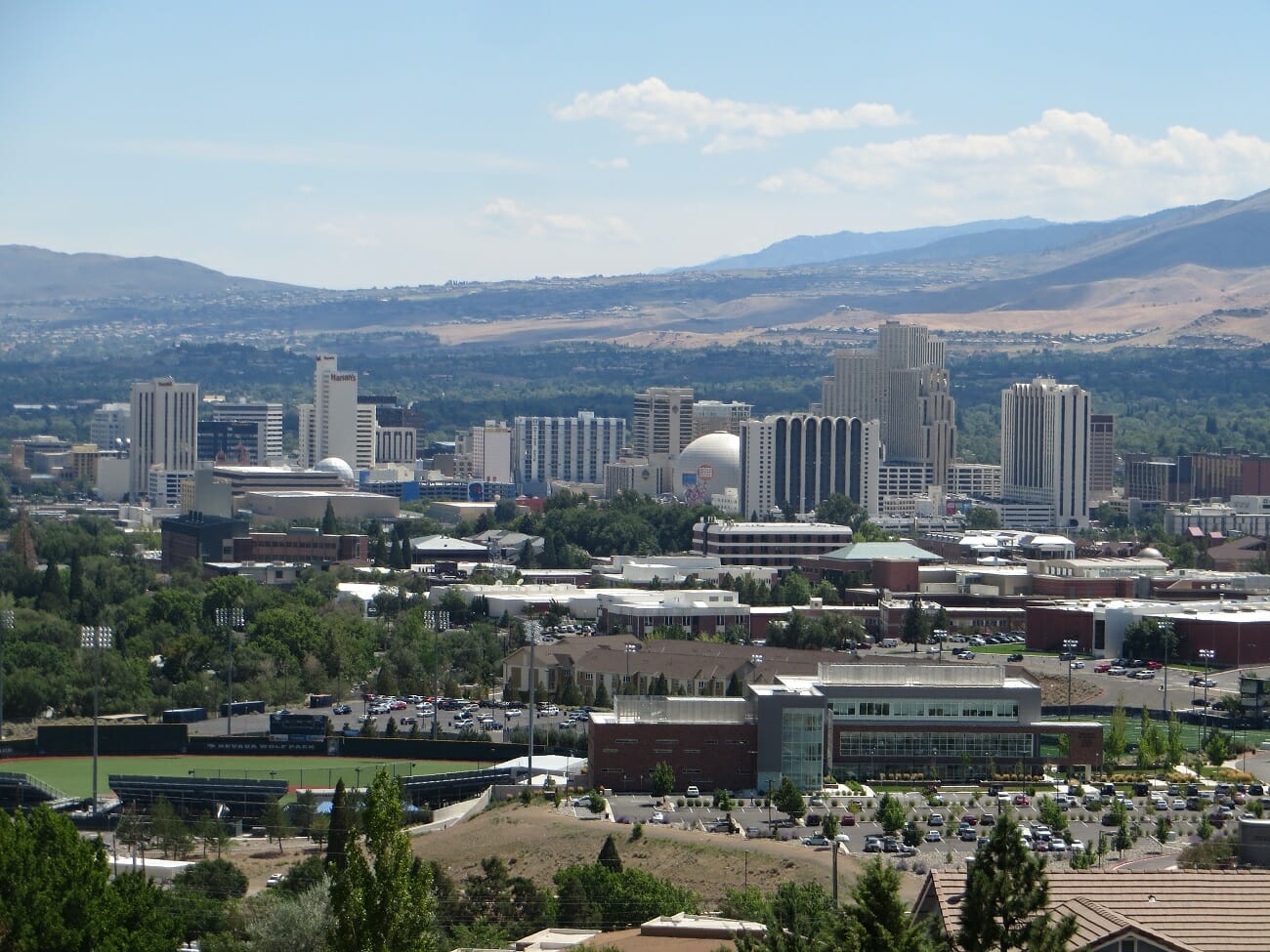 I read recently that our state economy is bigger than ever, our population keeps breaking records, and even average wages are the highest they have ever been. This is the way to travel, we think.
In a normal economy, statements like the above are a bit like incessantly reporting your car's odometer reading. Unless you shift into reverse, like we did a decade ago, every day may bring a new record. But it doesn't tell us much, and we might want to watch the speedometer instead.
How fast is our state economy growing? Are we behind the wheel of a Tesla Model S, or an old Ford pickup with bald tires?
Using data from the Bureau of Economic Analysis, we see that our economy grew at an average rate of 2.9 percent over the last two years, the 6th fastest speed of any state in the nation. This is measured by real Gross State Product, the output value of everything we produced divided by a deflator to adjust for price inflation.
This speed of 2.9 percent is considerably faster than the national average of 2.1 percent over the last two years. As Hunter S. Thompson once wrote, we're on our way to Las Vegas to find the American Dream. But the BEA also says that our state population has been growing at 1.9 percent, again the fastest rate in the nation. This is a bit like driving 90 mph with a tailwind of 60.
Real output growth per Nevada resident is 1.0 percent (the difference between 2.9 percent and 1.9 percent). The national average, however, has been 1.3 percent. We are now driving in the back of the pack, but at least we are no longer driving in reverse.
Part of the reason we are growing even at 1.0 percent is because people have been returning to work as we finally put the Great Recession behind us. Employment in Nevada is growing even faster than population, so our real output per employee has been growing at an average rate of only 0.7 percent per year.
As I explained in last month's column, "The Simple Math of Economic Growth," economic growth can be due to short-run factors, such as more part-time workers shifting to full-time work and underemployed workers who find jobs that better fit their skill set. In the long run, growth results from having more people working or more output per worker. More output per worker comes from investing in new capital plant and equipment (not just the replacement of old capital) as well as from improving multifactor productivity. Higher productivity results from better trained workers and better ways to make things.
When employment grows faster than population, this is a short-run factor. Can we count on this to continue much longer? Probably not. Nevada's unemployment rate is currently 4.7 percent. If the rolls of the unemployed continue to fall at the current pace, we might expect to see 4.1 percent by December. It rarely gets much lower than that. We have been speeding up on the downhill side, but the road will soon flatten out.
Nationwide, new capital investment is currently contributing about 0.4 percent to the annual long-run growth rate, and multi-factor productivity has been increasing by about 0.8 percent per year on average.  If Nevada was like the rest of the nation, our real output per employee would be growing at 1.2 percent per year, not 0.7 percent.
Why aren't we becoming more productive? One explanation is that our share of skilled workers is not growing much. Education matters. While 85 percent of working-age Nevadans now have a high school diploma, less than a third of us have an associate's degree or higher. We are still more like Mississippi than Utah.
Can we at least count on population to continue increasing at the same rate? Perhaps, but there are reasons to wonder. In the long-run, does Nevada have enough water for continued population growth? In the short-run, can we house all these new residents? Are we pricing ourselves out of the market?
Housing prices have been rising much faster than incomes, especially in Nevada, where prices have been rising each year by an average of 9 percent more than inflation. Back in 2012, when prices hit bottom, it was safe to say that housing was cheap in Nevada.  By the end of 2014, inflation-adjusted housing prices had caught back up to where they were in the 1980s and 1990s.  Now they are up 20 percent more, and don't seem to be slowing.
While our inflation-adjusted housing prices are still 36 percent below the bubble's peak of 2006, we should be getting a little uncomfortable about our homes once more becoming overpriced. If home prices continue to rise, along with apartment rents, can we continue to assume that people will keep moving here at the same rate? If they do, are they moving here to retire after selling a more-expensive home in California, or are they coming here to work? It seems the former group is growing faster than the latter. We are starting to build homes again, but home ownership in Nevada is at its lowest rate in almost three decades, so we have a lot of catching up to do to house those who have already moved here, never mind those still yet to come.
In deciding whether we are driving a high-performance automobile or an old beater, we should also consider what parts of our economy are growing the fastest.
We have seen the most output growth in construction, tourism, and health care sectors. These aren't the transformative industries we might hope for. Meanwhile, the output from mines, where wages have traditionally been high, has plummeted. Most of the jobs added over the past two years have been in professional services, construction, food service, health care, and warehousing. Manufacturing jobs have increased more slowly than average for Nevada, and almost all of the increase has been in the Reno area.
In Reno, there is much talk about a Tesla effect. Housing price appreciation has been in top 1 percent of metropolitan areas nationwide, and manufacturing employment has been growing, along with professional services, though it is still less than 7 percent of employment. Reno's unemployment rate is now down to 3.9 percent, though it is not seasonally adjusted and should be taken with a grain of salt. But Reno and its surrounding communities are home to only a sixth of Nevada's population, much like one cylinder in a V-6 engine that is finally running a little smoother than the others.
What about those record wages? Well, it turns out that average hourly wages have begun to rise, but only at the rate of inflation over the last two years. Real wages are flat, and relative to housing costs they are dropping like a stone. If median family income is starting to finally rise, it is only because more people per family are working. Of course, this beats being in reverse.
What does this suggest for the future of Nevada's economic growth?  Well, it would take an excess of optimism to conclude we will soon be speeding up. We haven't yet fixed the engine in this old thing, and once we are out of the hills and the winds die down, we will probably just be puttering along.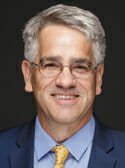 Elliott Parker is Professor of Economics at the University of Nevada, Reno. His new book, Nevada's Great Recession: Looking Back, Moving Forward, with Kate Marshall, will be available later this month from the University of Nevada Press.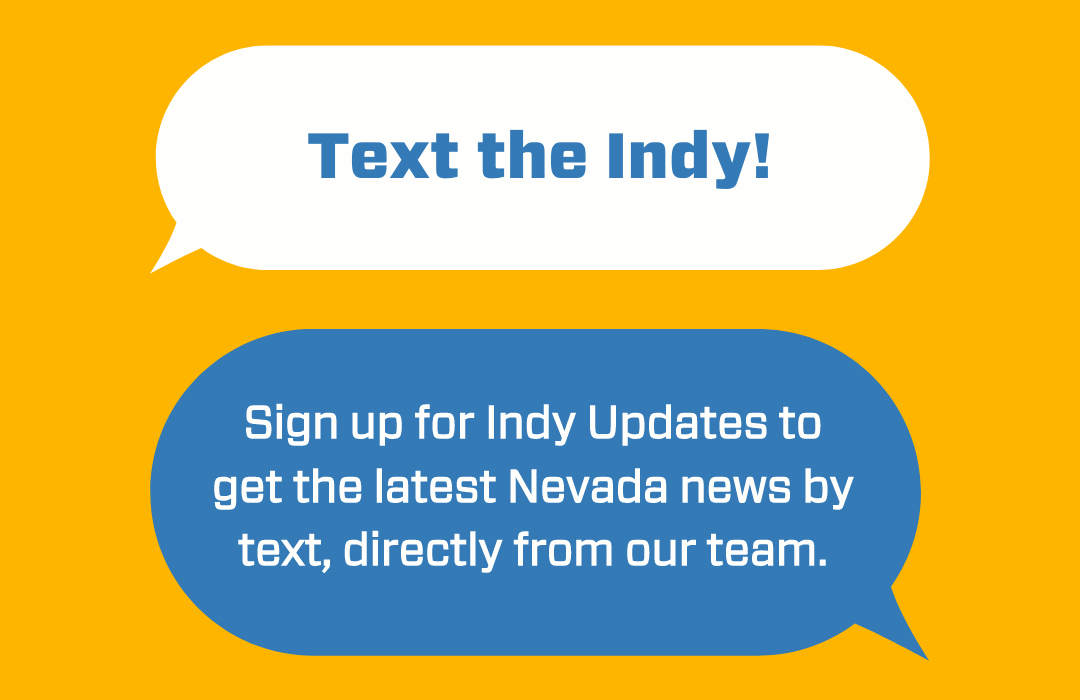 Featured Videos
Comment Policy (updated 4/20/2021): Please keep your comments civil. We reserve the right to delete comments or ban users who engage in personal attacks, use an excess of profanity, make verifiably false statements or are otherwise nasty. Comments that contain links must be approved by admin.