State board sends Sisolak its three finalists for top education job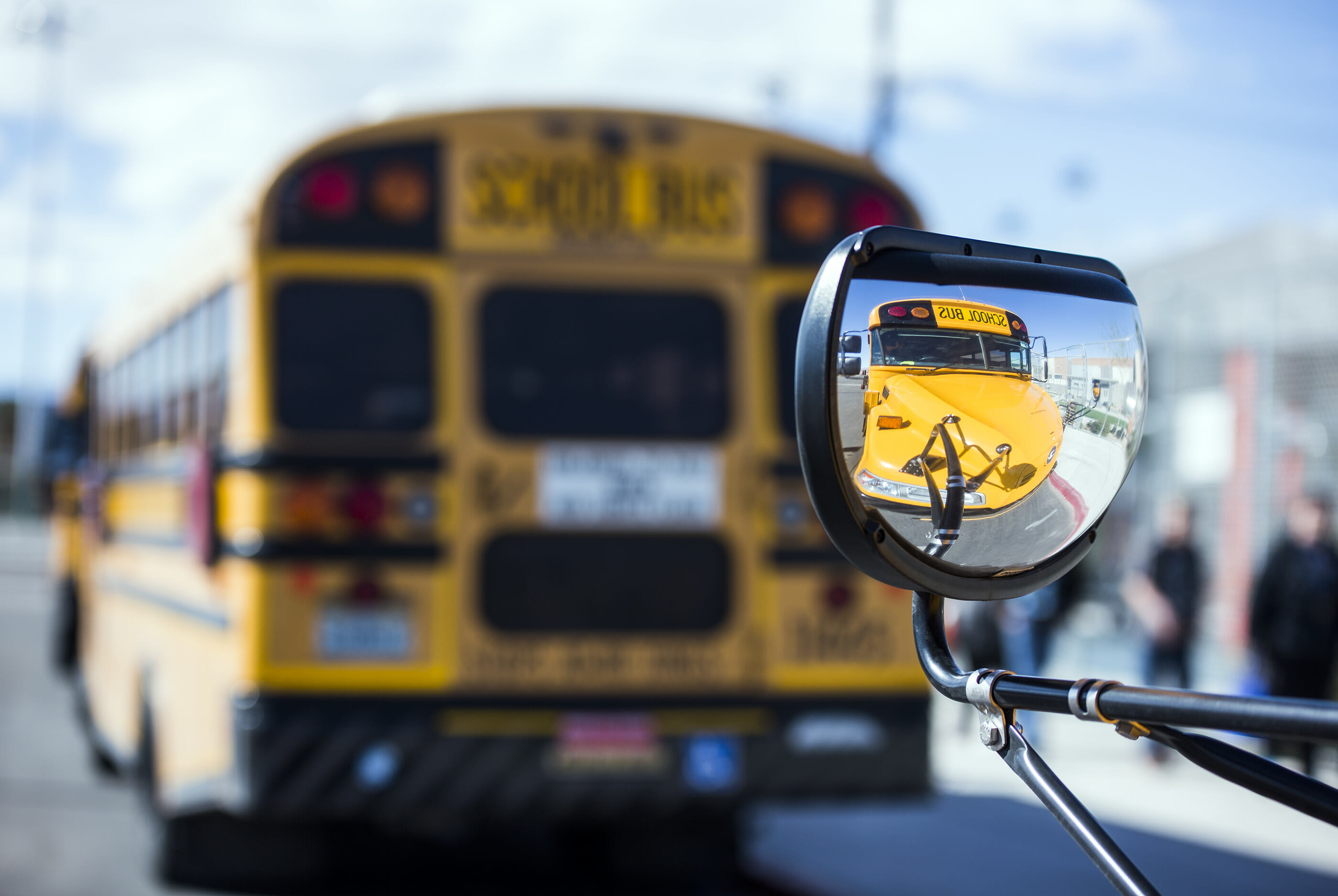 The three finalists for Nevada's top education job — as decided Tuesday by the State Board of Education and forwarded to Gov. Steve Sisolak — have classroom experience and strong ties to the Silver State.
After more than four hours of interviews and a unanimous vote, board members whittled the applicant pool from six to the following top three:
Seng-Dao Yang Keo, who works for the Nevada Department of Education as director of the Office of Student and School Supports

Brett Barley, a former deputy state superintendent for student achievement in Nevada who now serves as superintendent of Wonderful College Prep Academy in Delano, California

Jhone Ebert, a senior deputy commissioner for education policy at the New York State Education Department. She previously worked for the Clark County School District.
In doing so, trustees passed the baton to Sisolak, who makes the final call. The state superintendent of public instruction, who oversees the Nevada Department of Education, is a governor-appointed position.
Former state Superintendent Steve Canavero resigned in January, creating a leadership hole just as the legislative session was beginning. The state board vowed to conduct a speedy national search with the hope of installing a successor while lawmakers weigh important education policy decisions in Carson City. The job pays a salary up to $139,591, not including benefits and legislatively authorized annual increases.
Keo, Barley and Ebert all pitched themselves as leaders who could jump into the role mid-session and be effective players in the policy-shaping arena. But they also highlighted their diverse talents and experiences to a board bent on finding someone who can continue pushing Nevada's public education system into a more coveted spot.
One question posed to each candidate: How would you bring Nevada, a frequent bottom-dweller on national education rankings, out of that territory?
Keo, who grew up in rural parts of Nevada and also lived in Las Vegas, said the state needs to spend money on evidence-based practices with a proven record of success. She also stressed the importance of coaching teachers and mentoring students as a way to close achievement gaps between subgroups.
The two-time Harvard University graduate previously worked as an investment banking analyst, math teacher and as an administrator at two universities in Cambodia.
"There are student groups that have historically been underserved," she said. "We need to right those wrongs."
As deputy state superintendent for student achievement, Barley said he was excited to execute the "equity vision" he saw come out of the 2013 and 2015 legislative sessions. He considered Nevada's public K-12 system a "rocket ship that was heading up in the right direction."
Barley said Nevada remains on an "improvement trajectory," which means it's time to start thinking about new ways to innovate and push the state's school system even higher.  He supports the modernization of the Nevada Plan, the funding formula that determines the base level of state support.
"This isn't a cheap proposal," he said. "It's not something that we can do overnight by flipping on a lightswitch. But the work, I believe, has to start now to figure out what the process will look like over this governor's administration."
Ebert echoed that sentiment, saying change will happen incrementally rather than immediately. She said opportunity gaps — students not having the same resources or access to courses — lead to achievement gaps, which are two problems that won't be solved without more funding.
But Ebert also tackled another concern when it comes to more money — community mistrust. Education officials need to clearly articulate a plan, be transparent and follow through on it to restore that trust, she said.
"We have to hit that head-on," she said.
If chosen, Ebert promised to meet with all 63 legislators in Carson City and discuss where the state is and where it wants to go in education. She recalled the time when, as a seventh-grade teacher, one of her students couldn't keep his head up in class. Afterward, she discovered why: His mother had gone to jail the prior night, and he hadn't gotten any sleep.
"He was bringing his best," she said, nodding to the complexities facing students on their learning journeys. "All children bring their best. They are assets."
Board members said they were impressed with the caliber of candidates who appeared before them Tuesday.
"We're made up of districts," Board President Elaine Wynn said. "That's what was very gratifying today was to hear all of the candidates defining their role as state superintendents — being supportive of districts, being the cheerleaders for the districts. This is not supposed to be an adversarial situation. We're supposed to be working together."
The three candidates who did not move forward in the search process were Kristen McNeill, deputy superintendent of the Washoe County School District; David Donaldson, the founder and independent education consultant of Superintendent Support Services; and Marion Smith, Jr., executive director of learning improvement at Kent School District in Washington state.
The Nevada Independent is raising $200,000 by Dec. 31 to support coverage of the 2024 election.
Tax-deductible donations from readers like you fund this critical work.
If you give today,your donation will be matched dollar-for-dollar.
Give + Get Matched
Featured Videos