Mail boxes. Photo by Zach Franzen, creative commons: https://creativecommons.org/licenses/by/2.0/legalcode
State gearing up for challenging Census ahead of reapportionment
Nevada leaders are putting all hands on deck for what could be one of the most difficult and expensive but consequential projects they've undertaken — trying to get an accurate count of the state's population in the 2020 Census.
The Complete Count Committee, which was commissioned by Gov. Steve Sisolak and held its inaugural meeting last week, faces linguistic and cultural barriers to get Nevadans to participate next spring as well as resistance and apathy from people concerned with privacy or too busy to respond to inquiries. 
But understanding the true size and characteristics of the state's population means everything from getting as much federal money as the state deserves to possibly getting a new congressional district during reapportionment to ensuring the state properly calculates how much it should be spending on education.
"If we undercount kids under 5 — if we count 500 children when there's really 3,000 and those kids move into kindergarten — we'll still have the need to educate those children, we just won't have the funds," said Democratic Lt. Gov. Kate Marshall, who chairs the Complete Count Committee.
State leaders have already acknowledged the difficulty of the task ahead of them. While 86 percent of Nevada households were considered likely to turn in their Census questionnaire without in-person follow-up in the 2010 Census, only 67 percent fall into that "likely to respond" category in 2020. Coaxing responses from a large number of non-responders can be a costly exercise with uncertain results.
Their job got a little easier on Tuesday, when the Census Bureau began the process of printing surveys without a question about a person's citizenship status after the Supreme Court kicked debate on the issue down to a lower court. Opponents of including the question said it would scare immigrants off from participating in the Census, leading to an undercount that could rob communities of millions of dollars of federal money owed to them based on population.
Representatives from Nevadans Count, a coalition of progressive groups trying to encourage participation in the Census, called it a sigh of relief.
"From the beginning, the addition of the citizenship question on the upcoming Census was a politically motivated move to intimidate and silence immigrant and refugee communities," Emily Zamora, a member of Sisolak's Complete Count Committee, said in a statement. "Although the question will no longer be on the Census form, it has already created confusion and distrust about participating in the Census. Nevadans Count will be working with our partners to rebuild that trust and ensure that every Nevadan fills out the 2020 Census."
Outreach coordinators with the Census are already on the ground trying to build partnerships with schools, churches, cities and other organizations so the call to participate in the census gets to hard-to-reach communities, and lawmakers approved spending $5 million to advance the message — more than five times what was approved in the last Census. 
The state committee hopes to extend its network even further into local communities to ensure a high response rate when the ask goes out in Spring 2020.
"That's what I see us doing as a committee — partner and utilize the resources and your ability to be able to speak to the local population about what this means: Funding and services," said Tim Huang, the Nevada Partnership Coordinator from the Census Bureau. "It really is quite important to have a complete and accurate count."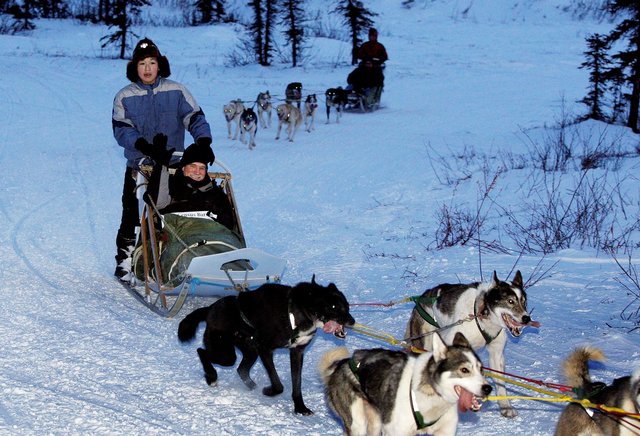 The timeline
The official "count day" is April 1, 2020, but Census officials will be asking Nevadans several weeks earlier to start sharing information about their households.
Starting March 12, most residents will be invited to go online using an access code and answer questions about their age, race, ethnicity, sex, homeownership status and the relationship between people living in the household. A smaller group, largely concentrated in rural areas, will receive both a paper questionnaire and an invitation to fill out the Census form online.
An even smaller group — less than 1 percent of the total population, and usually people living on reservations or in very rural areas — will be counted directly and in person by a Census worker.
During March 2020, Census workers will also count people who are receiving services at homeless shelters or soup kitchens, or living outside or in temporary locations such as campgrounds, marinas and even carnivals. And they'll count people living in group settings, such as nursing homes, prisons and dormitories.
For those who don't respond during the three-week "self-response" period in March, Census workers start expending resources to try to track them down. First on the priority list is counting college students in dorms before they leave school for the semester.
In May, June and July, Census workers will visit the addresses of people who did not complete the questionnaire, and will try to collect survey responses in person. That phase is called "non-response follow-up" and is often what people think of when they hear of the Census.
By Dec. 31, 2020, official counts will be presented to the president.
But there's plenty of groundwork to be laid before count day. That includes an "address canvassing" phase, in which Census workers update existing lists of addresses and add new ones beginning in August 2019.
The process involves Census workers analyzing satellite imagery to determine whether new dwellings have been built or old ones removed. For more complex Census tracts, workers physically verify whether addresses have come or gone.
Motivating people to participate
Participation in the Census is mandatory, and the government can technically impose a penalty of up to $5,000 for not filling out the questionnaire. While some Nevadans make a conscious choice not to cooperate with the Census, others face barriers of technology, language and location.
An estimated 17 percent of Nevadans do not have access to the internet in their homes, complicating efforts to have them respond to the survey online. About 190,000 Nevadans, or about 6 percent, speak little or no English (about twice that number say they speak a language other than English at home, but many of those people are fluent enough to participate in the Census in English).
Others are wary of participating because of a distrust in the government, especially among immigrants who come from countries with unstable or oppressive governments. Recent threats of mass deportations could also stoke fears of participating in the survey because of the potential the information could make its way to ICE.
Leaders had feared the chilling effect of the inclusion of a question on citizenship — something they estimated could result in an undercount of as much as 2.7 percent and acutely affect states like Nevada with a high share of undocumented immigrants. 
Census staff emphasized that all the data they collect about individuals is confidential and they are forbidden to share it with other departments, agencies or other entities. That includes immigration enforcement, welfare and taxation officials.
"There's industry that wants that information because it's very valuable, but we are not allowed to send any personally identifiable information to anybody," said Huang, adding that sharing such data without authorization is punishable by five years in prison and a fine of up to $250,000.
The bureau noted that it also uses encryption that aligns with industry standards for credit card companies to protect data from hacking.
To surmount the hesitance to participate, the Complete Count Committee is planning on working with a wide swath of organizations to ensure a broad cross-section of "trusted voices" are helping them communicate the importance of the Census. While government leaders might support the Census, trust in government is sinking — Census surveys show majorities do not trust federal and state government to do what is right most of the time. Other community leaders may carry more weight among hard-to-reach groups.
Jeff Hardcastle, the state demographer, said it's important to underscore the purpose of the count. It could mean the difference between Nevada maintaining four or gaining a fifth congressional seat. It meant $6.1 billion in per-person federal funding in fiscal year 2016, and an undercount could lead to the loss of tens of millions in potential federal revenue.
And for those who still don't want to participate, Hardcastle has another selling pitch: The details and names from the Census — not just aggregated statistics — become public 72 years after the count is taken.
If nothing else, he said, Nevadans should give their descendants something to look up for the family tree down the road.
Updated at 8:45 a.m. to correct Tim Huang's title to Nevada Partnership Coordinator.
Comment Policy (updated 10/4/19): Please keep your comments civil. We reserve the right to delete comments or ban users who engage in personal attacks, use an excess of profanity, make verifiably false statements or are otherwise nasty.