State officials are updating Nevada's water plan — and they want to hear from you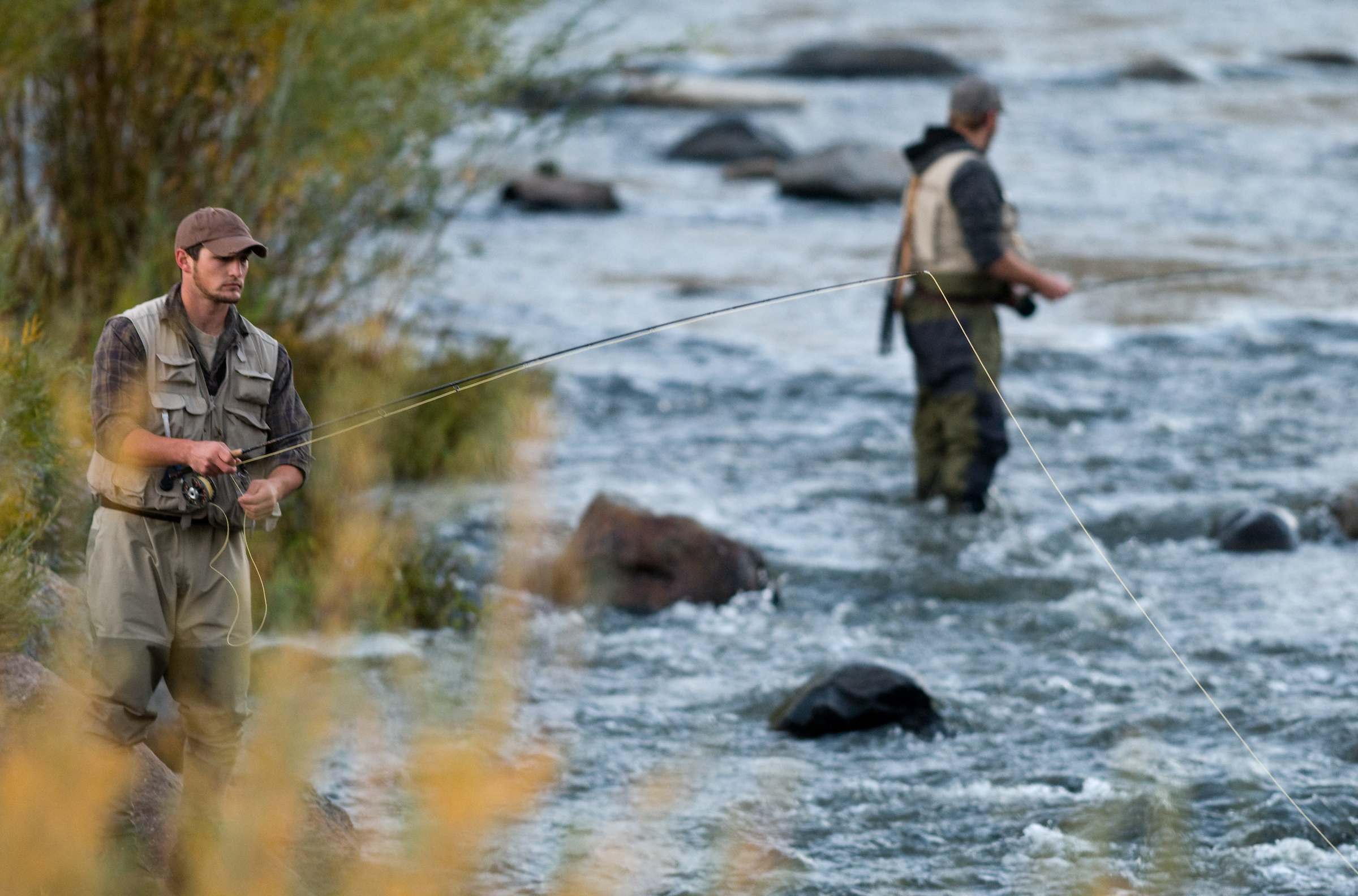 Good morning, and welcome to the Indy Environment newsletter.
As always, we want to hear from readers. Let us know what you're seeing on the ground and how policies are affecting you. Email me with any tips or suggestions at [email protected]
To get this newsletter in your inbox, subscribe here.
---
It's been two decades since the state released a comprehensive water plan.
The last plan was accepted by the Legislature by 1999, when the state's population was 1.8 million. It preceded two decades marked by bouts of extreme drought across the state. And since it was approved, Nevada has continued to grow, and the fingerprints of climate change have become more apparent, affecting when and how water cycles through the environment.
At the same time, there remain structural challenges in allocating what has always been, in the country's most arid state, a scarce resource. In many places across the state, there are more rights to use water than there is water to go around — this, amid increased demand to use it.
For obvious reasons, the plan could use an update, and state water officials are working their way through the process of doing that. But before they get started, they are asking for public comment in an online survey that will run through December 15. After receiving feedback, the state plans to set up a steering committee that will provide input in crafting a plan, a drafting process that could take several years as state officials consult with water users across the state.
Last week, I spoke with two officials in the Division of Water Resources about the process and what they hope to achieve with the plan. The agency, led by the state engineer (Nevada's top water regulator), is responsible for allocating, administering and adjudicating water rights across the state. Bunny Bishop, the chief of the division's water planning and drought resiliency section, and Micheline Fairbank, a deputy administrator at the agency, are both involved in updating the state plan.
What is the purpose of the plan and the survey? Updating the plan, Bishop said, has its roots in the 2017 legislative session, which requested that the state agency hire staff for a water planning and drought resiliency section.
"The goal of our section is to bring that into current times — to get a contemporary plan," she said, noting the need to ideally update the plan every five years moving forward. "On top of that, there's also a need for some drought resiliency. We've had to deal with that quite a bit the last year. The purpose of the plan is to bring things up to date. A lot of things have changed. There's new science. There's new data. Some of the issues are the same, [but we can] kind of take a look at where we're at and address where we need to go in the future."
As for the survey, Bishop said it is the first stage in seeking public comment for the plan "on what are the important issues to Nevadans about water resources, and water planning and water resource management."
How will the plan be used? Fairbank stressed that she does not want the plan to become a "shelf queen," languishing inside a dusty drawer at a government office somewhere.
"We've been having communications and conversations with a lot of our other stakeholders throughout the Western United States, both other states, tribal entities [and] federal entities," she said. "One of the things that is a common thread of that conversation is that water plans need to be something that is functional and usable, and that helps formulate a basis to make policy decisions."
Bishop said the plan could serve as a tool for local communities seeking references and guidance as they develop their own water planning strategies.
What does the state expect to gain from this process? Both Bishop and Fairbank suggested that the planning process itself could prove to be, in some ways, as valuable as the plan itself.
"Sometimes the process is even more important than the plan that results itself because in that process, you bring stakeholders to the table, and they talk," Bishop said. "And they talk about their issues and their concerns and where they agree and where they disagree."
A big part of water planning, Fairbank added, is to understand water availability, especially as the climate changes. Understanding the data — and gaps in the data — could help the agency as it looks to acquire funding to update its water budgets, which estimate water availability.
"The other piece of it too is then also understanding the impacts of climate change on the availability of water resources and how that's going to be changing water resources because that is a significant component of the planning process, particularly when we think about reliance on our surface water sources and we have earlier runoff," Fairbank said.
What kind of comments would be valuable to receive? Fairbank said the focus of the survey is to understand what the top priorities are for Nevadans and what is important to them when it comes to water. Bishop said the agency is looking for input from everyone, not just water managers who interact often with the state.
"We're hoping to reach a really wide audience," she said. "We're getting quite a bit of response from people who are in the industry, per se, that are involved in water resources. But what does John Smith in rural Nevada think about? And what are his concerns? [We're] just trying to get a very good overview of all the different concerns about different issues, statewide, from all different sectors."
---
Here's what else I'm watching this week:
Secretary Deb Haaland will visit Las Vegas this weekend: Department of Interior Secretary Deb Haaland will travel to Las Vegas on Sunday as part of a trip to highlight President Biden's $1.2 trillion bipartisan infrastructure bill, the Las Vegas Review-Journal's Gary Martin reported Monday. Haaland, according to the Review-Journal, plans to highlight how the legislation will address the drought. The secretary's visit comes days before water managers across the West travel to Las Vegas to discuss how to manage the Colorado River as the water cycle changes.
Gov. Sisolak made appointments to the Regional Transmission Coordination Task Force.
This story is sobering: A new study suggests that, within the next few decades, we could see years with little to  no snow in the Western U.S. The implications of this finding are massive in a region that relies on snowpack as a natural reservoir for our drinking water. It would also have a big impact on ski resorts and local economies that depend on winter recreation. The authors of the study warn: "potential for persistent low-to-no snow to disrupt the [Western U.S.] water system is substantial, potentially even catastrophic." The Washington Post has more.
Southern Nevada wind project placed on low priority: Basin and Range Watch disclosed that federal land managers placed the Kulning Wind Project on "low priority" status. The project overlaps with a proposal to designate the Avi Kwa Ame National Monument.
Comment Policy (updated 4/20/2021): Please keep your comments civil. We reserve the right to delete comments or ban users who engage in personal attacks, use an excess of profanity, make verifiably false statements or are otherwise nasty. Comments that contain links must be approved by admin.