State, providers at odds over millions in HIV medication rebates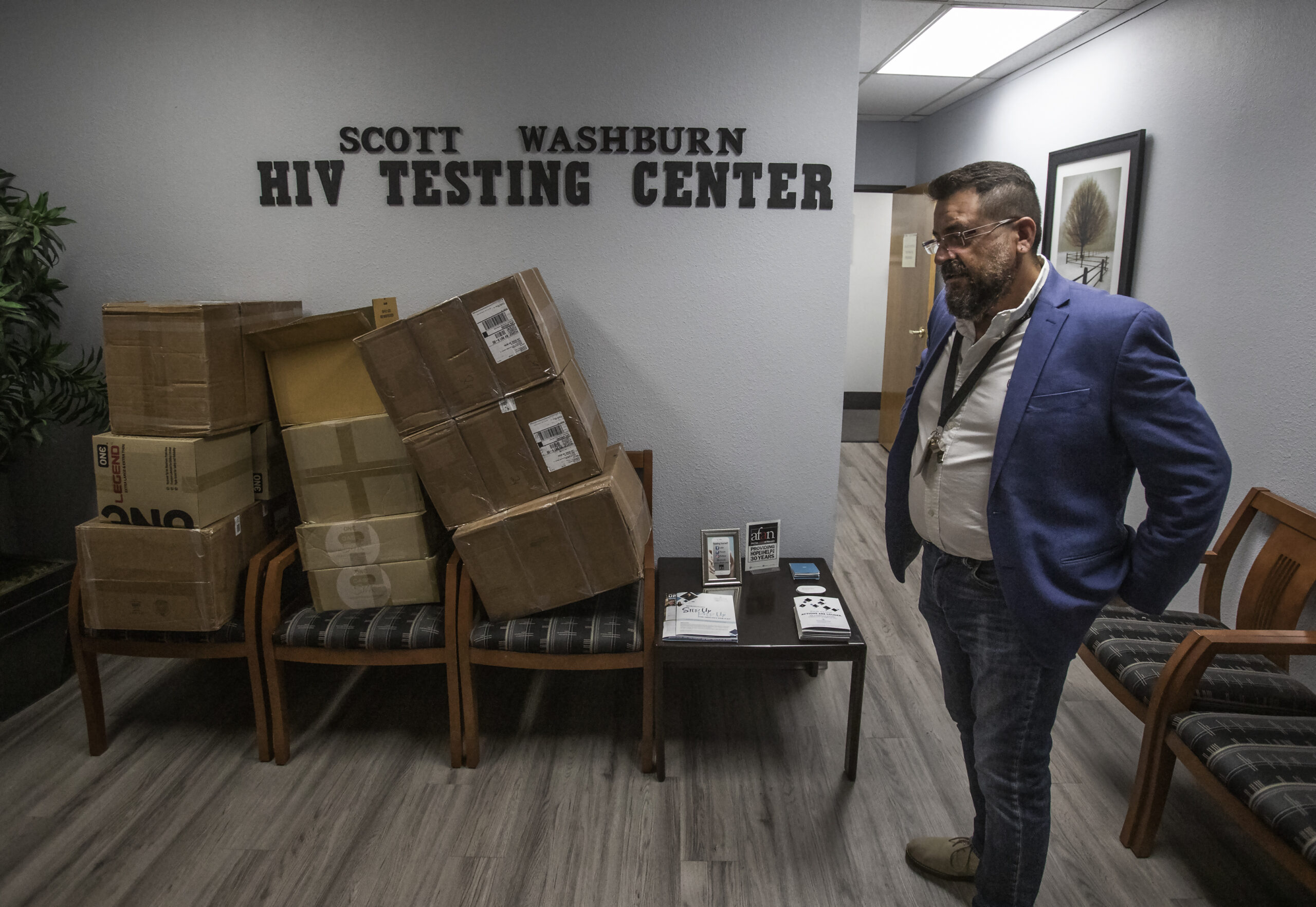 A forthcoming change in how services are funded for more than 11,500 Nevadans living with HIV/AIDS has providers worried the effects will devastate their budgets for vital programs and harm patients.
The new model, initiated by the state in an attempt to fix a budget deficit, changes how state and local health clinics that serve low income HIV patients — both medically and through support services — will garner funds earned from a federal drug pricing rebate program. With the new model shifting more money to the state, officials and providers have been in a tug-of-war over which party can claim the discount on HIV medication.
The state and providers are fighting for control over the same pot of money. In providers' hands, funds go directly to localized services for patients. But in the state's hands, funds must go through layers of red tape before reaching providers, which must then use funds in a limited capacity defined by the state. The original source for the money is sometimes overlapping federal legislation that divvies up funds from Congress' budget to various entities serving HIV patients and dictates which party can gain rebate funds from drug manufacturers. At the end of the funding labyrinth are the HIV patients whose medical treatment and support services remain uncertain as parties grapple for dollars.
Non-generic HIV medications are estimated to cost anywhere from $250 to $3,700 for a one-month supply. With full price medicine being 30 to 50 percent more expensive than with the discount, the state and providers are fighting over who will get the rebate of $75 to $1,850 each time a patient picks up a monthly prescription.
Julia Peek, a deputy administrator at the Division of Public and Behavioral Health, emphasized that a shortage of rebate funds for the state, which are used to match dollars in federal grants and subsequently provide grants to local providers, could put federal grants at risk. She also argued that the funds providers will lose through the new model will be redirected to them through state-sponsored grants.
"We just want to ensure that our clients get the services that they're accustomed to," Peek said. "We do not provide a direct service. So if we are generating, again, that revenue from the rebate, that goes right back out into our community."
But service providers say officials haven't given many details about the budget hole, and haven't clearly communicated why the shortage has to be fixed through a model that will cut off a significant revenue stream they use to provide direct services to patients. They also argue the state's estimate — that providers' revenue streams will be roughly cut in half — is inaccurate. Providers say they could end up getting even less than that and that any replacement funds from state grants will come with program-hindering restrictions.
"Our particular issue with this proposal was that it was going to take money out of the care and treatment directly, totally take it out of that whole pocket and complicate patients' lives, just so that they could have some more monies to use at the state level," said Dr. Trudy Larson, co-founder of Northern Nevada HOPES community health clinic. "We just didn't think that was a very good idea because, again, they don't do services."
Many providers have been speaking out against the new model and its earlier versions, including leading a Twitter campaign generating nearly 4,000 posts from allies, sending several letters and making public comments detailing issues they have with various proposed models.
Funds from the 340B Drug Pricing program are at the heart of the fight. The program allows the state or local providers — through a federal AIDS Drug Assistance Program known as the Nevada Medication Assistance Program (NMAP) — to claim a rebate on HIV medication from the manufacturer but charge the patient's insurance full price. They can then turn those savings into funding for HIV patient services.
But there's no double dipping on funds through the 340B program. Only one party — either the state or the provider — can reap the savings in a given transaction.
The new model is set to take effect Jan. 18.
The budget shortfall
Along with an increase in drug prices and uninsured patients, state officials have partly attributed their budget hole to more local providers participating in the 340B program and taking rebate money the state would otherwise collect.
Tory Johnson, section manager for the Nevada HIV Prevention Program, told The Nevada Independent in an email that two providers notified the state in October of 2019 that they were joining the 340B program. In processing those changes, officials discovered that other providers had already enrolled in the 340B program without notifying the state as required.
"So what started as just possibly two or three, grew to about 10 340B entities," Johnson wrote in the email.
It costs the state between $21 and $24 million a year to run the Ryan White HIV/AIDS program, a federally funded effort that supports community services for low-income people with HIV/AIDS, and NMAP, which covers patients' co-pays through a secondary insurance plan as well as the cost of medication or primary health insurance for those without employer-sponsored health insurance plans. After the state receives a $9.2 million grant from the federal government, there's a more than $10 million budget gap that the state fills with funds from medication rebates.
Although the last two years' funding from rebates was higher than projected overall — about $1.45 million more in 2018 and $1.58 million more in 2019 — the rebates the state could have received but didn't because providers claimed them instead increased, according to the state.
In 2018, the state missed out on about $1.4 million in potential rebates. In 2019, that number was about $4.2 million.
For 2020, officials said in a town hall that the state had expected to receive $15 million, but had only received $9.6 million as of Dec. 14. The state said it had already spent $22.9 million in program costs as of the same date.
Johnson said that the rebate funds not received in 2020 because of more providers participating in the 340B program are expected to increase by another $2.8 million or more.
If the budget deficit is not solved, the state will lose the ability to pay for medications for those without insurance or to provide insurance plans, which would create a waitlist for services, Johnson told The Nevada Independent in an interview. Nevada, unlike most other states, has never had a waitlist, according to Johnson.
The budget deficit also would reverberate in what Johnson described as a type of "butterfly effect" to other services the state helps fund.
Faced with cuts, the state would prioritize paying for patients' health insurance and their medications, according to Johnson. Grant funds would be cut from support services, such as housing programs and food banks, that aren't technically medical in nature but play an important role in keeping patients generally healthy and adhering to their medical regimen.
"There doesn't seem to be a clear understanding that if I can no longer do what I need to do, that it's going to impact the services that I'm funding you," Johnson said. "If I don't have the money to continue to provide support to you, clients are going to be impacted greatly from my end as well."
Peek said providers haven't given specifics about how the new model (or its earlier iterations) would affect them financially, which has left the state in the dark as to how their model to fix the budget shortfall would affect providers.
"We need our stakeholders, our clinics to be strong to provide the direct service," she said. "But when we said, specifically, 'Well, what dollar amount? Could this impact you?' we didn't get that information. So we tried to come up with a compromise, again, that could keep all the programs, if not totally whole, as whole as possible."
The effect on 340B providers
Community providers said the new model will have a range of negative effects — from large cuts to vital services to possibly shutting down entire organizations.
For AIDS Healthcare Foundation, the largest provider of HIV/AIDS care in the U.S., the drop in 340B funds won't be terminal, but it will be significant.
"Not having that margin for 340B puts us in a really big bind because, one, we're limited. We will have limited resources to help community partners and then limited resources to expand our services for our patients," said Patricia Bermudez, senior regional director of the AIDS Healthcare Foundation. "That's really the impact across the board."
Bermudez said the new model may force cuts to services and potentially limit the geographical area they serve from their locations in Las Vegas and North Las Vegas.
The foundation declined to share what portion of their budget comes from 340B discounts and what could potentially be lost from the new model.
For the Huntridge Family Clinic in Las Vegas, the new model will limit the number of people served by an emergency housing program that is predominantly funded by income from the 340B program, according to John "Rob" Phoenix, nurse practitioner and owner of the clinic.
Since starting the program in June, the clinic has supplied 174 days of housing to 10 patients. Phoenix said he was anticipating having funds available to support 20 to 30 patients in 2021, but the new model will likely limit the clinic to helping 15 patients for a maximum of 30 days each.
Phoenix said only a small portion of the population at the clinic, which offers services beyond HIV treatment, are HIV patients who receive at least some of their insurance coverage through the state — and whose medications the clinic can claim a rebate on. He expects the new model will result in an annual cut of roughly $90,000.
Ivy Spadone, chief operations officer at HOPES, declined to state how much of their budget comes from 340B funds, but said that the funds make up a significant portion and are more than the contributions from the state-funded grants through Ryan White.
She also declined to say what specific HOPES services might be cut, citing the fear of making staff worry that they might soon be losing their jobs. She said funds from 340B help support personnel costs and general operations as well as critical programs for patients such as a transportation service that involves pharmacy techs delivering medicine to patients' doors and explaining proper use of the medication if needed.
Larson emphasized the importance of such programs, particularly case management, in helping patients reach and retain viral suppression, meaning HIV is undetectable in their body and isn't transmittable. She said it would be "devastating" if such programs went away.
"Those are all programs that are part of those services that are perhaps not necessarily quote-unquote medical in nature, but they're social determinants of health and we all know that those issues get in the way of our patients doing what they need to do for their health care," Larson said.
Medication is the most critical tool in a patient becoming virally suppressed, but factors such as food insecurity and issues with housing that have been exacerbated during the pandemic also can affect a patient's ability to receive and follow a medication regimen.
A 2018 Ryan White report showed that viral suppression generally increased with income among the Ryan White cohort of patients in Nevada. The percentage of patients who reached viral suppression was 84.3 percent of those living at or below the federal poverty level, but was 93 percent for those above 400 percent of the poverty line (the cut off for people to qualify for Ryan White services and NMAP).
The report also showed that Nevadans in stable housing had higher levels of viral suppression than those in unstable or temporary housing — 91 percent to 72 percent and 71 percent, respectively.
"If one person falls out of care, that's one too many. Because that one person when they fall off, they have the potential to spread," Phoenix said. "So, if we have one or two or three patients fall out of care or they become virally detectable again, that's gonna raise our community viral load."
But according to the state's estimates, providers' funds from the 340B program and that support services wouldn't be completely gutted under the new model.
Providers can start claiming rebates once a patient hits the out-of-pocket-maximum, which the state says will take about six months. But providers are doubtful that patients will consistently hit that trigger, and say their revenue stream may be cut by more than the state's estimated 50 percent.
"I'm not sure where the state got the six months because that's not necessarily our experience," said Dr. Todd Bleak, manager of pharmacy services at the Southern Nevada Health District. "To be conservative, we have to budget on the assumption that they won't [reach their out-of-pocket-maximum]."
If providers want to continue to receive their 340B discount without the coming limitations, they will have to remove themselves from the state's NMAP network and would have to cover "access to core medical and supportive services" outlined in the Ryan White guidelines for patients who choose to go to them.
Spadone said HOPES hasn't done a financial analysis yet on what the cost would be if they left the network, but that providers don't truly have a choice to participate in the new model or not, no matter how the state frames it.
"If we didn't participate in the NMAP program, that doesn't seem like it's a financially feasible thing for us because we don't make that much money," Spadone said. "We would have to cover insurance for our hundreds of patients? That isn't gonna work."
A change in the supply chain
Peek said that the new model will lead to the same outcome: providing needed services to Nevadans living with HIV/AIDs. Even though the new model will cut community provider's 340B rebates, Peek said that the state will channel its increased rebates back to providers to fund their programs, giving them the same or similar funding levels as they would generate through their current share of rebates.
"There's just a different point in that supply chain of where that money would be generated and then the use of that money," Peek said.
But providers and officials acknowledge that funds from the state also would come with more restrictions than if providers collected the rebate directly.
Receiving state funds can be competitive as providers have to apply for grants and those grants often include strict guidelines on how the money can and cannot be spent, removing some autonomy and flexibility as to how to shape and manage services that are responsive to changing community needs.
Bleak said the coronavirus pandemic is an example of an unexpected change that required providers to move funds to meet new needs, which was much easier to do with the revenue stream from the 340B program. Redirecting grant funds, he said, is full of bureaucratic hoops that take time to complete and in turn affects patients.
Spadone said it is "crucial" that providers have the flexibility to hyper-localize their services and programs.
In Northern Nevada, where the rates of new HIV infections are significantly lower than that in Clark County, one of 48 counties where more than 50 percent of new HIV cases in the country occur, Spadone said the focus is on keeping the rate of infections low. To do that, providers work to get patients virally suppressed by helping them overcome hurdles to medication adherence.
"The HIV epidemic is very different in Reno compared to Las Vegas." Spadone said. "It's so important for us to be able to tailor our own programs. Not all communities, in terms of the HIV epidemic or many other things, are created equal."
Bermudez said that although providers are "up in arms" about the proposed model, the biggest impact will be on patients, who have been excluded from the decision making process.
"The fact that you're making changes to a network and to a program that is supposed to be a safety net for patients without patients knowing or without the input of patients is extremely challenging. And that is the reason why we're voicing our opinion as hard as we are," Bermudez said. "We're just advocating for people that can't advocate for themselves because they don't know this is happening."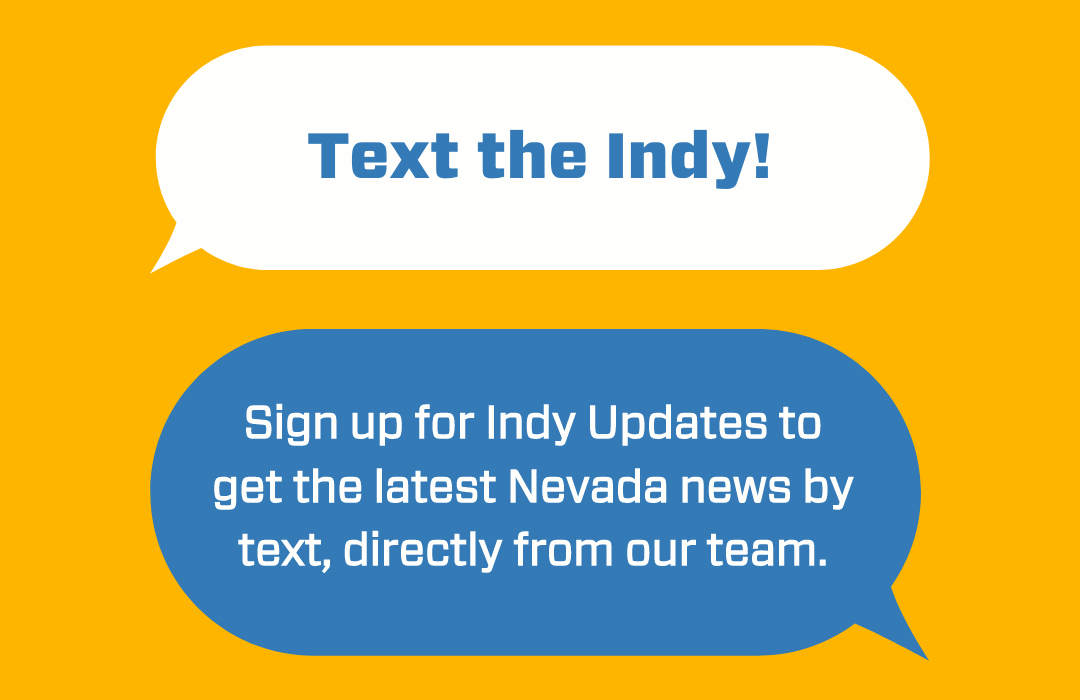 Featured Videos
Comment Policy (updated 4/20/2021): Please keep your comments civil. We reserve the right to delete comments or ban users who engage in personal attacks, use an excess of profanity, make verifiably false statements or are otherwise nasty. Comments that contain links must be approved by admin.