State Sen. Tick Segerblom says he's jumping into Clark County Commission race
After publicly mulling the idea for a few weeks, Democratic state Sen. Tick Segerblom says he's officially jumping in the race for Clark County Commission.
Segerblom tweeted a photo on Monday afternoon of a $5,000 check from marijuana cultivation company CW Nevada and indicated it was his first donation for county commission. He confirmed the news in an interview with The Nevada Independent.
"I think it's a logical next step for my political career having served in the Legislature in both the Assembly and the Senate," he said. "We pass a lot of laws but we never get to see how they work. And I can actually have to deal with them and hopefully help improve them."
The Democratic lawmaker, known as perhaps the most liberal member of the state Senate and its biggest champion of legalized recreational marijuana, will seek the seat held by termed-out Commissioner Chris Giunchigliani. She said she's very seriously considering a run for governor.
Segerblom is halfway through the second of three possible terms in the Senate and won't resign the seat, so if he loses the commission race, he plans to return to the Legislature. He hasn't hired any campaign staff, but plans a formal announcement of his candidacy closer to Labor Day and has scheduled his first fundraiser for Sept. 21.
In Nevada's decentralized political environment, he said, "local government really plays a much bigger role than the state does." The commission oversees the Las Vegas Strip and a budget not much smaller than that of the entire state.
If elected commissioner, he said he'll maintain his keen interest in marijuana policy. He chaired the Senate Judiciary Committee last session, where many of the 23 marijuana-related bills had hearings.
"I would hope I could help lead the discussion on where we goes next. It's not going away, so I think we should figure out where it fits in our economy," he said. "There are lots of issues we could help with, but I think mainly it's just making sure people are safe but we maximize the amount of tax revenue we can get."
INDY FAST FACTS
Chris Giunchigliani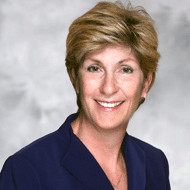 Job
: Clark County Commissioner
Party
: Democrat
In current office
: 2007-present
Birthdate
: November 27, 1954
Education
: Avila College (B.A.) University of Nevada, Las Vegas (M.A.)
Other public offices held
: State Assemblywoman, District 9 (1991-2006)
Total donations
: $2,895,819 (5/08/13-6/7/18)
Top donors
: Giunchigliani (Chris, Jeanne, JM, Larry, Myrna, Ellen): $65,000 MGM Resorts International $43,165 Caesars Entertainment $35,000 Buck and Aurora Wong $30,000 South Point Hotel & Casino/F&M Advertising $30,000
From the Editor
The Nevada Independent
is a 501(c)3 nonprofit. We need help to attain the elusive goal of sustainability. We depend on recurring donations from you, the readers who believe in our mission of nonpartisan, transparent journalism. I know you are busy. I know you have many commitments. But if you would take a moment to
support our work
or bump up your current donation, I would be forever grateful.
Thanks for all of your support.
Best,
Jon Ralston
get our morning newsletter,
The Daily Indy
Stars & Struggles
Take a peek into today's education world through the lens of Sunrise Acres Elementary School in Las Vegas.
@TheNVIndy ON TWITTER