Street food vendor involved in altercation with police released from ICE custody
The vendor's lawyer attributes the situation to confusion about a new, but not fully implemented law regulating the once marginalized street vending industry.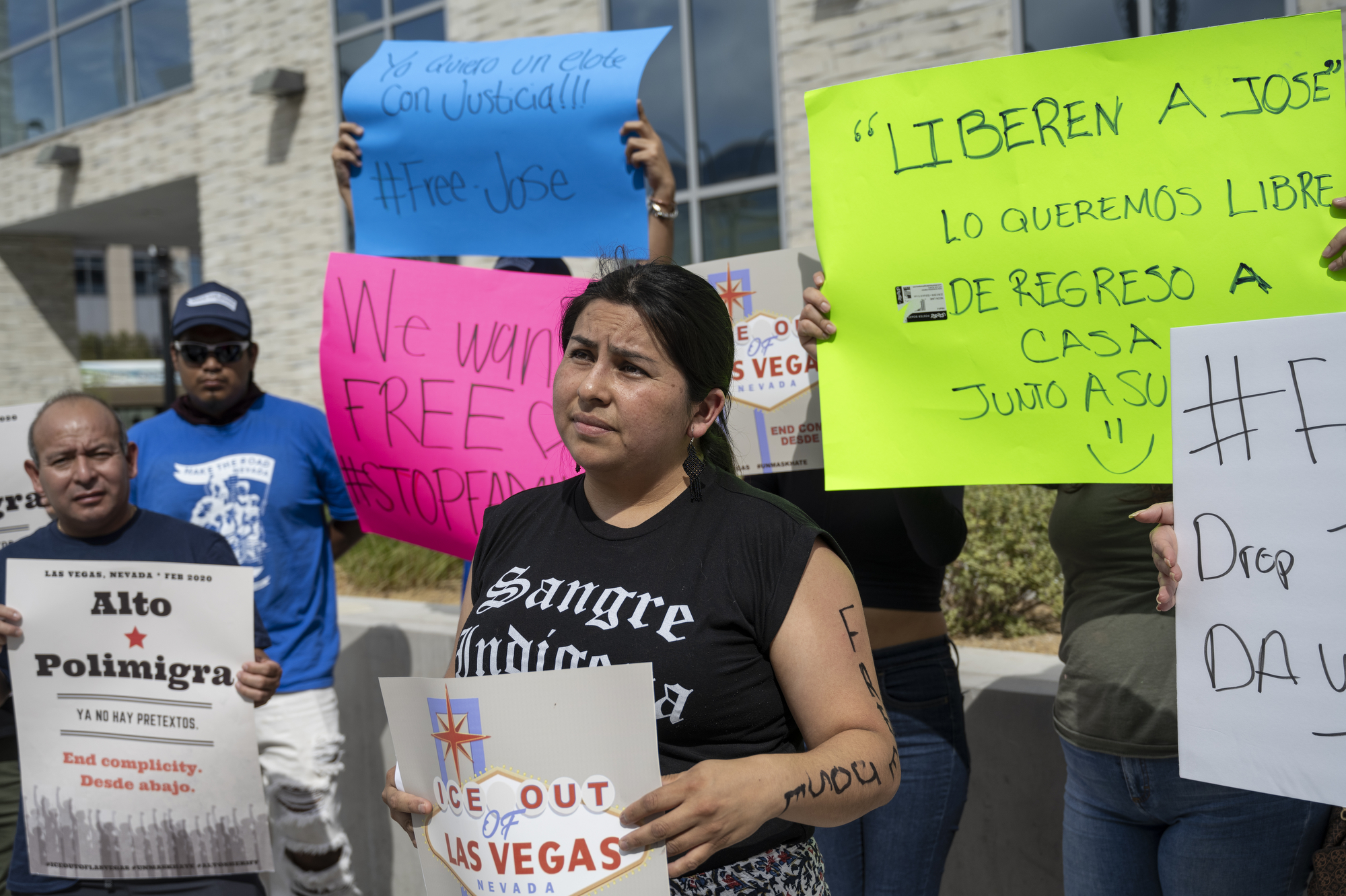 Through a video screen, wearing an orange and white striped uniform with his hands cuffed to his waist, street vendor Jose Hernandez learned Wednesday he would not be deported, would get to go home to his wife and child and would be able to apply for asylum.
Advocacy group Make the Road Nevada identified Hernandez as the vendor captured on video being detained at the Welcome to Fabulous Las Vegas sign earlier this month after an altercation with a Las Vegas Metropolitan Police officer. His 14-year-old daughter and other family members issued a jubilant statement after the hearing.
"I was afraid the judge would not grant him a favorable judgment and I cried while we were waiting for the judge's ruling," wrote the daughter, whose name was not released. "Until the judge said that my dad was going out, my smile came back and I just wanted to scream with excitement, an excitement to see him again and to have him home again."
Bodycam footage shared by the department from the Aug. 6 incident shows the officer asking Hernandez for a form of identification. Hernandez allegedly pushed the officer after saying "Don't touch me" and the officer appeared to fall to the ground. The officer pointed his taser at the vendor and handcuffed him.
According to a post on the family street vending business' Instagram page, Aguas El Chavo, Hernandez was released from Metro custody Aug. 8 but was immediately detained by Immigration and Customs Enforcement (ICE) officers and taken to the Nye County Detention Center, where he had been since.
His release from the Nye County Detention Center on a $2,500 bond stemmed from the immigration hearing Wednesday. Hernandez's attorney, Edgar Flores (who is a Democratic state senator but was acting in a private capacity), had previously negotiated and agreed on the bond amount with the Department of Homeland Security's counsel. The next step is filing an asylum application, which will be heard on Sept. 5.
"Him being released on bond or bail means three things: He's not a danger to the community, he's not a flight risk and that he does have some type of community to support him," Flores said to The Nevada independent after the hearing Wednesday morning. "Both the state and the county agree that this confusion is a consequence of announcing that street food vendors are allowed to operate, and all of the sudden you arrest somebody for doing what the state and the county had a responsibility to [educate] the community [about]."
The Hernandez family and Make the Road Nevada, a pro-immigrant nonprofit, set up a petition that asserts Hernandez had been working as part of the family-run and operated juice stand since he arrived a few months ago, and that he is the primary breadwinner for his wife and 14-year-old daughter. The family also asserted that if their brother were deported to Mexico — where he fled "violent conditions" — he would be "subject to persecution and be killed as soon as he enters his homeland," a situation that could fit the requirement for asylum.
The family's aguas frescas stands have been in business for over a decade, Hernandez's sister Yadira Hernandez said, starting out first in Santa Ana, California, and then Las Vegas when a sibling moved.
"We were looking for different opportunities to make a living and provide. We gotta be creative, innovative entrepreneurs and that's how we started selling juice — it's part of our culture, our traditions," Hernandez's sister said about the business.
Flores said Hernandez has received "hundreds" of letters of support. His family and community members have organized "buy outs" the last couple weeks where the funds of their juice stand go towards the bond and legal fees.
Hernandez still faces charges from the altercation, including battery on a protected person, violating mobile food vendor regulations and obstructing an officer. Last Friday, a small rally was held in downtown Las Vegas, despite the rain, where supporters held signs reading "Free Jose" and demanding that Clark County District Attorney Steve Wolfson drop the charges, but the overarching message was for police and ICE to be separated.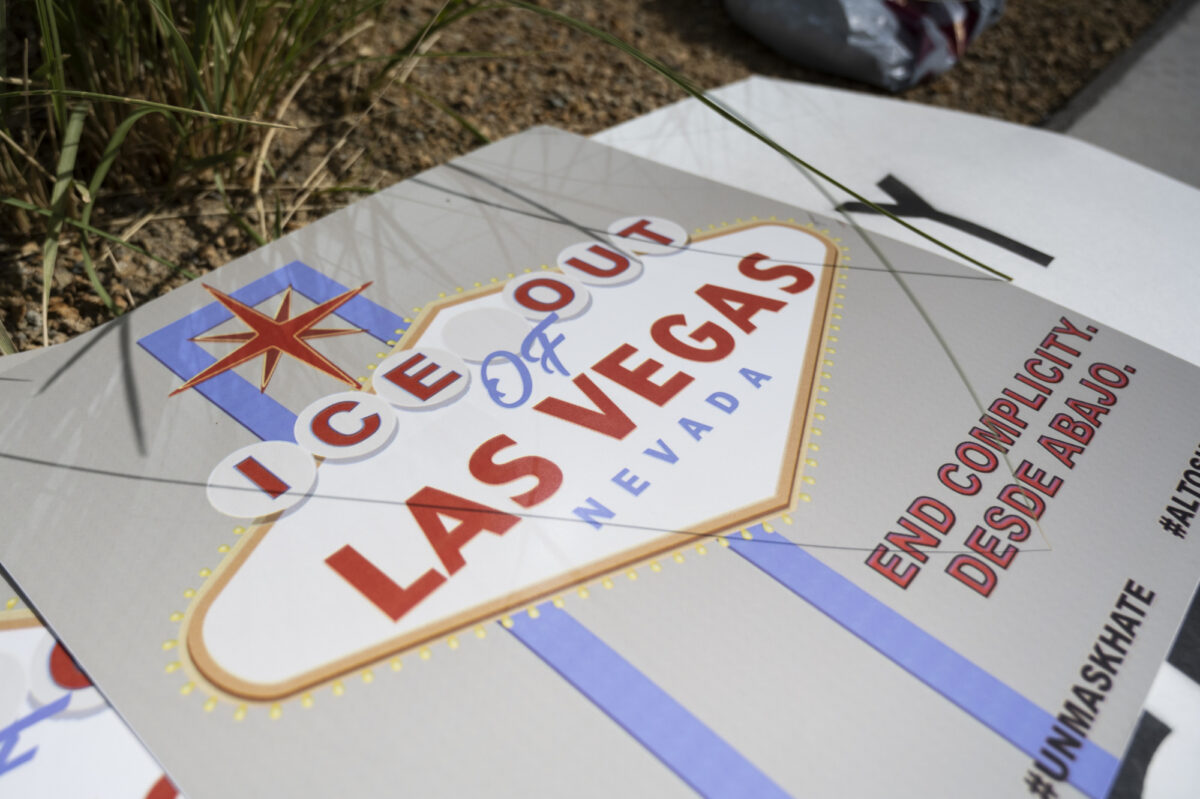 Advocates denounced the polimigra (immigration police) and said such a relationship creates a bigger divide and erodes the trust between the immigrant community and police.
"We're here to talk about the polimigra, and how ICE and police collude together to deport our people, and they use racial profiling on a daily basis to get to our folks," advocate Yesenia Moya said at Friday's rally.
The Las Vegas Review-Journal reported that Metro notifies ICE agents when undocumented immigrants are jailed for nonviolent crimes and when they will be released "so that they can be outside waiting to take them into custody." The Review-Journal also found that the exchange is not recorded on inmates' booking logs.
That is happening even though in 2019, Metro exited the 287(g) program, which allowed Metro officers to hold an inmate for 48 hours after their release date for ICE. At the time, Metro officials said in a statement that the agency would continue to work with ICE when it comes to undocumented people committing violent crimes.
SB92 implementation in the works
While the new law on street vendors establishes certain regulations, local governments and health departments have yet to establish their licensing process, fees and requirements, sanitary standards and hours of operation. The multistage process is expected to take several months and provisions of the bill will take effect in phases, with some portions not being implemented until next year.
Clark County commissioners began talking last week about setting up ordinances — which could be in effect and enforceable by Oct. 15 — as well as having information and town hall meetings available in English and Spanish and creating a pathway to licensure.
The Southern Nevada Health District board will also be discussing the bill during its Aug. 24 meeting.
"I think we have to cast a wide net in order to get as many people as we can to be part of this process and be educated… So that we're all singing from the same sheet of music until we have an ordinance before us that we can articulate to the public," Commissioner William McCurdy II said during the meeting.
Commissioners also asked staff for the ordinance draft to bar street food vendors in parks, "around schools" nor blocking crosswalks.
The bill also creates the Task Force on Safe Sidewalk Vending, an entity charged with reviewing regulations to recommend strategies to improve sidewalk vending. 
"I would hope that this [ordinance] doesn't involve some type of a process where people are going to be deported," Commissioner Tick Segerblom said at the meeting. "That is not what our intent was."
Updated on Aug. 23, 2023 at 3 p.m. to include comment from the vendor's daughter. Updated at at 4:50 p.m. to correct date of SNHD meeting and clarify role of task force.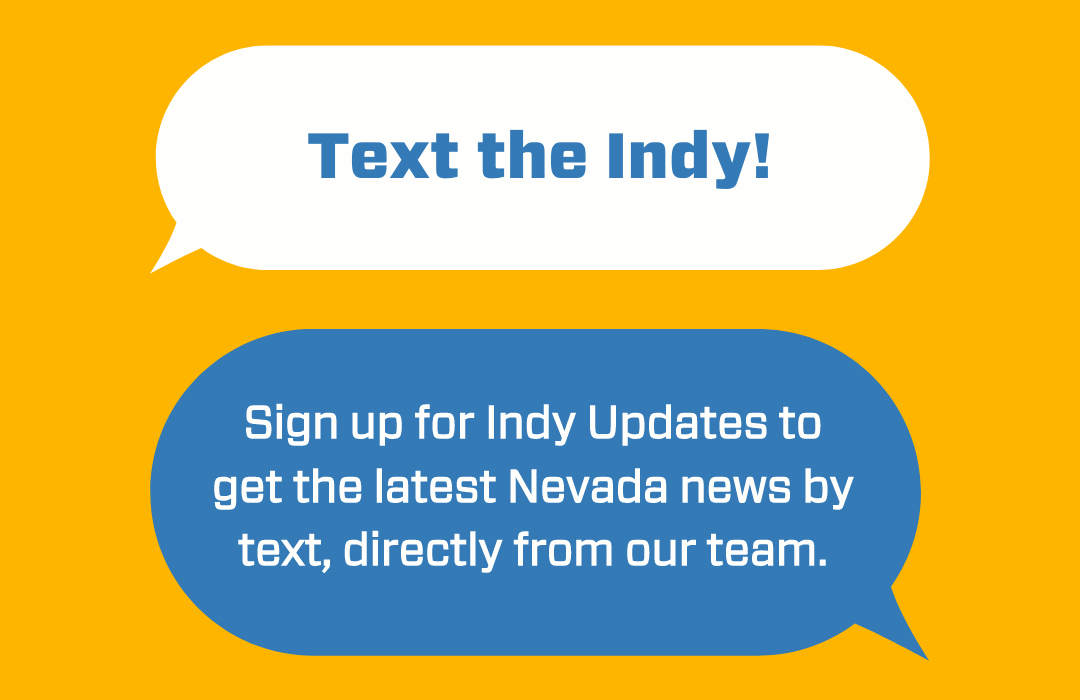 Featured Videos