Strife between donors, regents over UNLV president comes amid broader effort to restructure higher ed system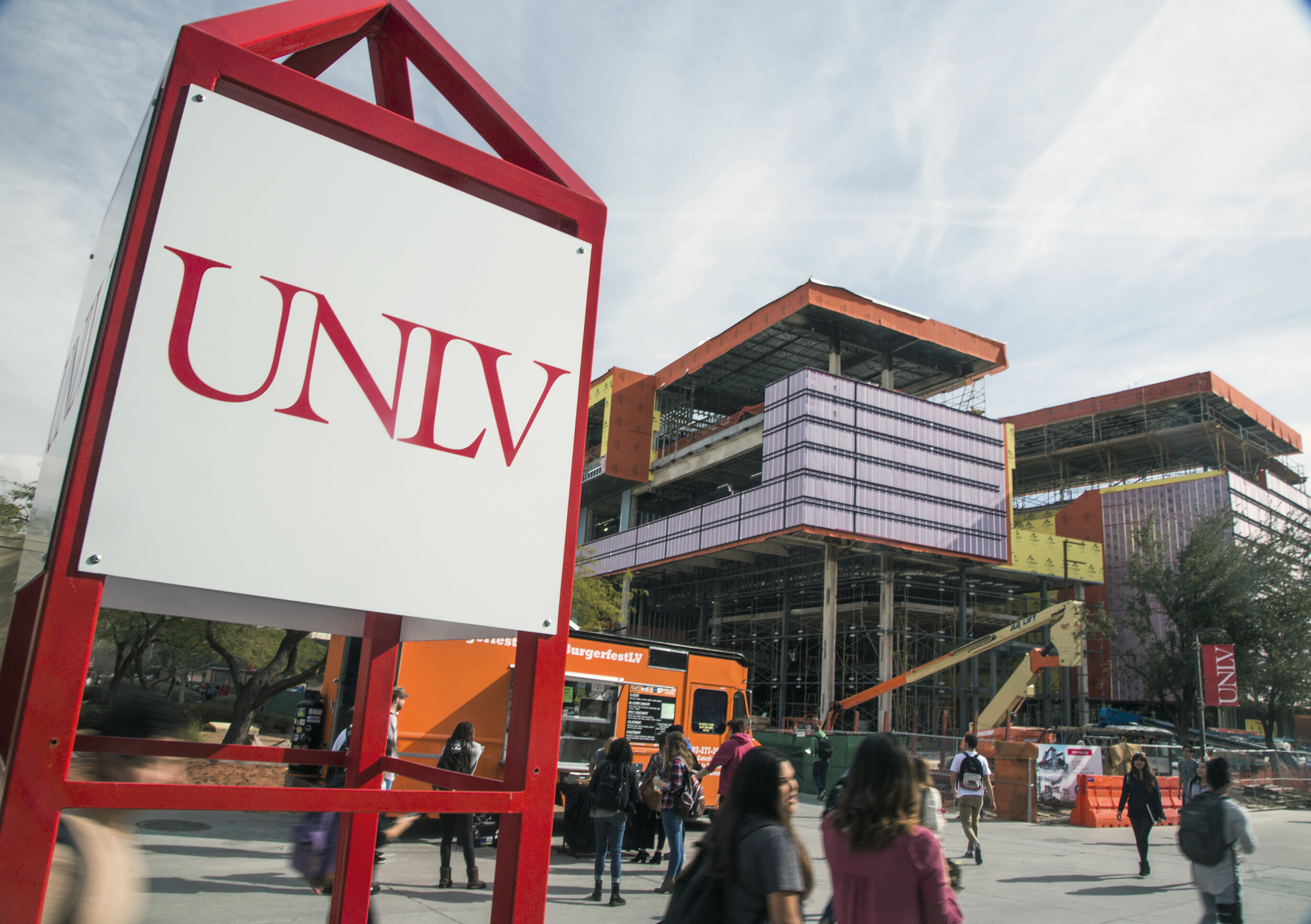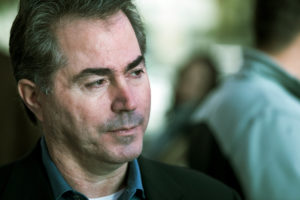 As news spread that UNLV President Len Jessup's days on the job could be numbered, some of his defenders turned the blame squarely on the Board of Regents.
The 13 elected representatives who serve six-year terms have hiring and firing power over school presidents and a unique level of authority enshrined in the state Constitution — power that's now being called into question.
In this case, donors accused them of micromanaging, having a personal vendetta against Jessup, and trying, for what they say are petty reasons, to push out a president who is popular among some major UNLV benefactors. Donor Kris Engelstad McGarry said she was pulling her $14 million donation to the UNLV Medical School building because regents have attempted to divert money to purposes other than what the giver intended and she didn't trust them to steward the funds.
"We've gone through how many presidents? The continuing thread seems to be the Board of Regents. I don't know who they think they're going to attract to this job," said Engelstad McGarry, who told KSNV Friday that the Engelstad Family Foundation plans not to donate until there's some reform that happens.
Jessup, who started in early 2015, is the university's fourth president in the past decade, behind David Ashley, Neal Smatresk and Don Snyder, who was acting president. UNR, by contrast, has had presidents with exceptionally long terms, including former President Joe Crowley's record-setting 23-year tenure that ended in 2001.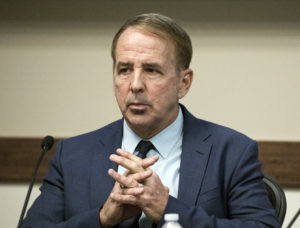 Earlier this month, board Chairman Kevin Page spoke out publicly to say he had no intention of convening regents into a "personnel session" for Jessup that could lead to his dismissal. Jessup revealed he was looking for another job, and rumors were swirling this week that he'd already accepted another position, although that couldn't be independently confirmed by either school in question, Nevada System of Higher Education leaders or Jessup himself.
"It's no secret that a few regents and I have not always agreed on the direction of UNLV under my leadership," he wrote in a campus-wide message in mid-March. "Over the last several weeks, I had conveyed to Chancellor Thom Reilly that the governance structure makes long-term sustainability for any president challenging."
The upheaval at the university comes amid a broader attempt to rethink how Nevada provides oversight to its eight institutions. Provisions on regents have been in the Constitution since Nevada gained statehood in 1864, and a 1948 Nevada Supreme Court decision interpreted the clause as limiting the extent of the Legislature's authority over the board.
"Our hands are tied," said Democratic Assemblyman Elliot Anderson. "We don't have the power to hold them accountable or to change the system fundamentally."
Anderson sponsored a proposed constitutional amendment, AJR5, that would remove the regents from the Constitution, meaning the Legislature could tweak the system more easily. The bill passed in 2017, and if it clears a vote of the Legislature in 2019, it will go to the ballot in 2020 for voters to have the final say.
If the change is approved, lawmakers could tackle a variety of questions: Are low-profile elections yielding the best candidates? Would the board be more nimble if it had fewer than 13 members? Should Nevada's system mimic something in other states?
"Let's not forget that we're basing our higher education governance on an 1864 (year of statehood) model in a lot of ways and we have to ask ourselves if that still works," Anderson said. "And that conversation is much more than me or academics or donors or regents or presidents. It is a very big endeavor … and it's really difficult to even have those conversations when you have that constitutional provision which really short-circuits quite a lot of it."
He said more people have expressed interest in AJR5 since news of Jessup's troubles broke.
"We just pick up the pieces and rebuild the trust, and part of that involves ensuring that the regents can be held more accountable constitutionally," he said. "I really do think that starts to change the level of trust because there's recourse. Right now I don't think the philanthropic community believes there's recourse at the Board of Regents."
Fourth branch of government?
Regents' place in the constitution vests them with special authority that leads some to call them the "fourth branch of government."
The Legislative Counsel Bureau, which advises lawmakers, disputes that notion, saying that they're given a special slice of executive power and have some peculiarities about them, but are not co-equal with the executive, legislative and judicial branches.
Anderson has been a proponent of removing provisions from Nevada's sprawling Constitution as a way to increase flexibility; provisions otherwise take at least five years to reverse. But regents expressed an initial resistance to the idea, voting 12-1 to oppose the resolution, mainly on the basis that if they were removed, people could potentially lose their right to elect their regents.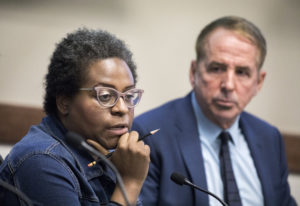 "It is important that the Board of Regents is elected," Regent Allison Stephens testified during a hearing in spring 2017. "People need to have some input on who is acting in this governance role, particularly because so much state money is spent in higher education."
Critics of elected regents say the method doesn't always yield the most qualified people. Because the race is so far down-ballot and ignored by many voters, it can lead to upsets of qualified regents for no obvious reason.
Last cycle, for example, a regent with 11 years of experience on the board lost to a candidate who raised no money for his campaign.
However, appointments carry their own baggage. Robert Manis, president of the Nevada Faculty Alliance, points out that regents for the University of California system are appointed by the governor and are "creatures of the governor who appoints them," he said.
The alliance hasn't taken a position on AJR5, and believes the existing system isn't necessarily doomed to fail. Manis thinks tension can be natural when board members are exercising their oversight.
"I think the system is designed to be a system of checks and balances and when it works well, it works well," Manis said. "I think everyone was trying to do their best. Regents were trying to exercise oversight …The regents weren't out of line in saying that."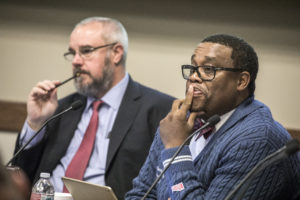 The Las Vegas Metro Chamber of Commerce spoke in favor of AJR5, saying it believes more opportunities to rework NSHE's governance could help the system better align with needs in the Southern Nevada job market. Anderson also suggests changing the makeup of the board.
"I think more qualifications at a minimum would be in order, and reducing the size of the board so there are less people who have their hands in the day to day of the university life," he said. "It's always a constant refrain that I've heard from presidents for a long time —  they feel like all the regents are trying to be president of their school."
The measure itself was prompted by concerns that the system was going rogue and misleading the Legislature during the development of a new community college funding formula. Anderson said he thinks that signals a need for more checks and balances.
"When the whole saga went down in the 2016 interim with questions of the system's veracity to the Legislature in the funding formula process, I realized that this needs to change before anyone would ever really feel that the Legislature could hold them accountable," he said.
Do donors have too much sway?
The turmoil over Jessup also underscores another side of the coin for NSHE — whether donors are taking too much control in an era when public funding has receded. Jessup has come under fire for signing a contract that predicated Engelstad's $14 million donation to the UNLV Medical School building on his remaining at UNLV for several years beyond his current contract.
The donation was revoked as Jessup's future looked uncertain, and the Las Vegas Sun has reported an $8 million pledge is in jeopardy and a $25 million anonymous gift is under reconsideration. The UNLV Foundation declined to comment on the status of the gifts.
It appears impractical to revoke the $25 million donation that was made last June, according to Gov. Brian Sandoval's chief of staff, Mike Willden. UNLV already wire transferred $15 million to the state in February to start work planning the building; that amount will be disbursed over two years to contractors, and Willden said it would probably take a lawsuit to claw it back from the state.
Medical School Dean Barbara Atkinson indicated to The Nevada Independent and KSNV in mid-March that that donation, too, was predicated on her and Jessup staying at the helm.
"The first donor did it probably quite a while ago, probably over 6-8 months ago, so this wasn't something that was a new clause," she said in an interview with the Independent. "This was really done to be sure that the regents didn't try to get involved and say other people would determine how the building would be built. They really wanted the current leadership — and still want the current leadership — to be able to decide what's best for the School of Medicine and UNLV in general."
But the Independent has been unable to confirm that such an agreement was made, at least in writing. In response to a request for such a record, the Nevada System of Higher Education and UNLV both said they had no such documents. A medical school spokesman said the agreement was confidential, and the UNLV Foundation didn't respond to a request for such an agreement.
Willden said he didn't recall there were any strings attached to the donation, which was physically delivered in the form of a paper check and handled by Sandoval. On the basis of that donation, state lawmakers approved $25 million as a match.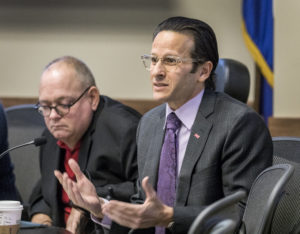 Although Atkinson said she strongly disagrees there's anything untoward about such agreements, Tim Seiler, former director of The Fund Raising School at Indiana University's Lilly Family School of Philanthropy, called such specificity "exceedingly rare."
"I'm not sure I can recall any other situation that was this specific in terms of who holds a position," he said. "It's more likely to hear someone say, 'Well I'll give you a gift but you've got to get rid of so and so.' In my experience, that has happened more on the athletic side on the university where they don't like the coach."
Seiler said it's common for wealthy donors to want more control, especially when they're making such large contributions, although university protocol usually precludes it. And unlike lower education that's far more publicly funded, states have pulled back funding for higher education since the recession began, leaving institutions more dependent on student tuition and fees and private donors to make up the difference.
In Nevada, per-student funding dropped by more than 26 percent from 2008 to 2017, according to the Center for Budget and Policy Priorities.
"There's a danger of the donors being overly influential precisely because the state is underfunding education," Manis said. "The degree to which the state is funding higher ed as opposed to students and philanthropy has drastically altered … there has been a dramatic change where the state has dropped the ball. That's a possible risk."
Willden underscored the importance of donations in the case of the medical building. He notes that the state can only issue a limited number of bonds to do construction projects. It had to wait until the last part of the legislative session, for example, before determining that there was enough money to put up $25 million toward the medical school building.
"I think philanthropy is great. It's good. A lot of these [capital improvement projects], frankly, wouldn't get done" without it, he said. "Private giving is an essential part of education — specifically, capital improvement projects related to education — higher education."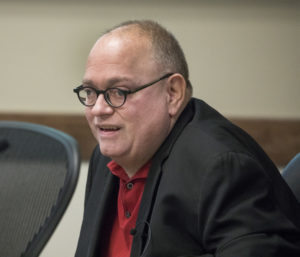 At the end of day, higher education leaders say they hope donors will return to the common goal of supporting the school and its 29,000 students, regardless of who is sitting at the president's desk. As Anderson points out, every dollar they pay is a dollar that doesn't need to be rerouted from another state priority or recouped through a tax increase.
"I've talked to donors," said Regent Sam Lieberman. "My whole focus on this has always been that the university is bigger than any one individual, good or bad, and that the reason that  people contribute to UNLV is because they believe in student success and workforce development."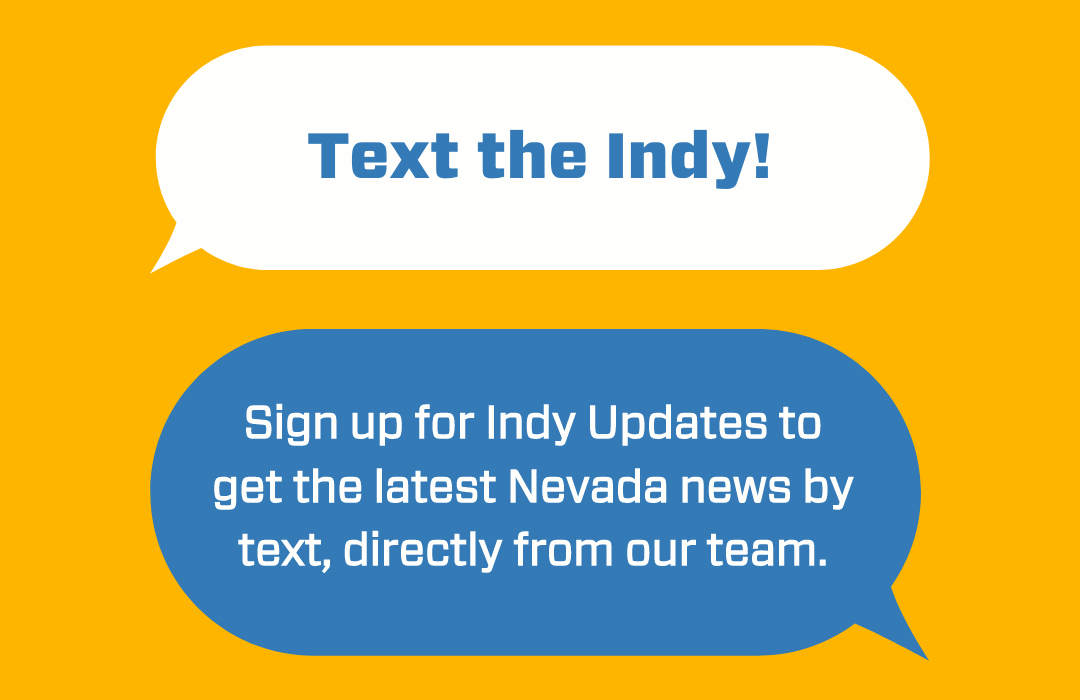 Featured Videos
Comment Policy (updated 4/20/2021): Please keep your comments civil. We reserve the right to delete comments or ban users who engage in personal attacks, use an excess of profanity, make verifiably false statements or are otherwise nasty. Comments that contain links must be approved by admin.