Suit alleges Vegas police violated constitutional rights in handcuffing, frisking all Black attendees at party, labeling it gang event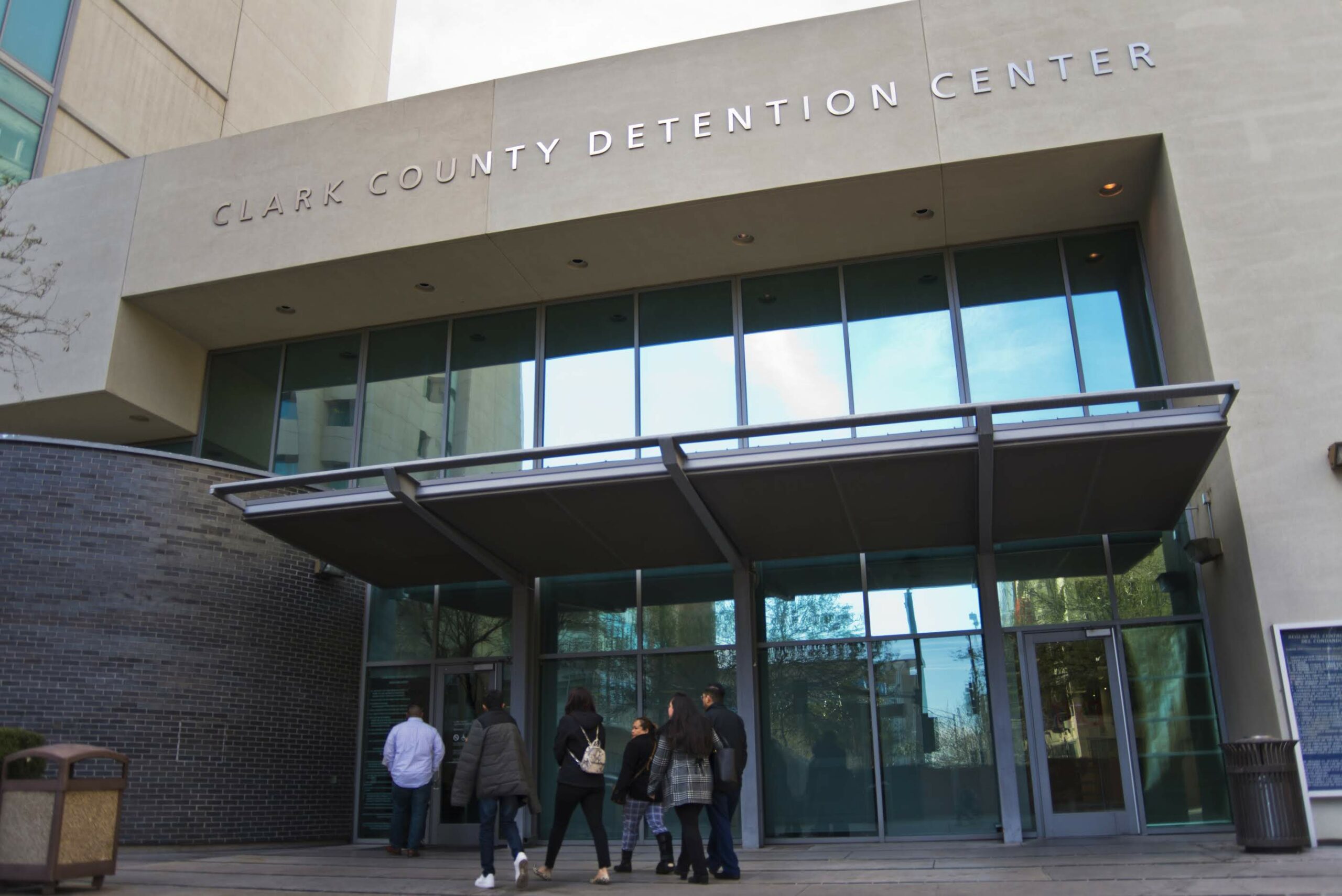 The ACLU of Nevada has filed a civil rights lawsuit against Las Vegas police and the Rio casino for allegedly detaining 34 people at a birthday party — all of whom were Black — without probable cause and then labeling the event a gang party in an official tweet.
The lawsuit filed Monday alleges that police and casino staff did not provide an initial warning that another guest had made a noise complaint about the party, which took place in a large suite in August 2018, and systematically frisked and handcuffed all attendees, forcing some to wait up to six hours without access to a bathroom. The incident, which a court later said happened without specific or credible evidence of criminal gang activity, denied the plaintiffs equal protection and caused them severe emotional distress, according to the complaint.
Plaintiffs also allege another party taking place on the same floor that night but attended mostly by white guests was not interrupted by police.
"Defendants engaged in intentional race discrimination when they asserted, without evidence, that a party attended exclusively by African Americans was a 'gang party' and agreed together to evict, handcuff, search, and run a warrants check on every guest, including Plaintiffs, despite having no evidence of a threat of ongoing or imminent criminal activity," the suit says.
Plaintiffs are seeking changes in police policy, including a declaration that the so-called "party crashers" protocol used in the incident is unlawful and prohibited, and the appointment of an internal auditor to assess police compliance with procedures restricting discriminatory searches. They are also seeking unspecified monetary damages, and a prohibition on casino employees allowing police access to private events without a warrant.
"The Rio knew we were having a birthday party when the room was booked, but instead of having a good time we were treated like criminals and harassed by the police and the hotel. Since when is it a crime to be Black and go to a birthday?" plaintiff Ashley Medlock said in a statement.
Officials with the Las Vegas Metropolitan Police Department said they do not comment on pending litigation. Caesars Entertainment did not immediately return messages seeking comment on Tuesday morning.
The lawsuit says the Rio's policy upon receiving a complaint is to first contact the registered guest and issue a warning, then to ask those not registered as guests to leave, and to evict all occupants only once a third complaint is received.
The lawsuit said the complaint about noise and the smell of marijuana wafting from the large suite came in at about 2 a.m. Soon after, police told casino security they received notification from a gang crimes unit — which the complaint says is known to conduct "ongoing and invasive monitoring" of people — that a gang party was happening on the premises, and security agreed to help.
According to the complaint, a security officer knocked on the door of the suite with police backup out of view and told the occupants that there was a noise complaint and everyone needed to leave. The lawsuit said the guests noted that they hadn't been given a warning and were willing to turn down the music, and that they were not combative or belligerent during the interaction.
Shortly after, the police officers showed themselves, stepped into the room without any apparent consent or warrant and told everyone to get out, plaintiffs said. Officers also "forcefully grabbed and immediately detained" the two men who had reserved the room and frisked them for weapons, which they did not have.
Police ordered the attendees to line up against the hallway wall, then frisked them all, ran identity checks on them and handcuffed them, the suit said. Of the seven transported to jail, two were arrested for carrying a concealed weapon without a permit, and five were arrested on outstanding traffic warrants.
None were the three alleged gang members who police suspected were at the party and nobody was arrested on suspicion of criminal gang activity.
Police tweeted later that they had broken up a large gang party, arrested "over a dozen documented gang members" and found five guns, although they declined to say in subsequent news stories what gangs the attendees were thought to be affiliated with. Family, friends and employers of the defendants saw news coverage of the incident that named them and showed their booking photos.
In Las Vegas Justice Court proceedings in 2019 stemming from one of the arrests, Justice of the Peace Diana Sullivan found that there was "no reasonable suspicion of a crime afoot by any one person and certainly not by each and every one of the guests" and also found that there was "no specific or credible evidence of any specific criminal gang activity." The case against one of the men charged with carrying a concealed firearm was dismissed after a court found that the only evidence against him — a gun — was found through a warrantless search.
While the initial report found that marijuana smoke was coming from the room, the court determined it was in a private place rather than in public (which would be prohibited by Nevada law), and that even though using cannabis on the property would be a violation of hotel policy, nobody was cited or arrested for smoking marijuana in the hotel.
The lawsuit alleges Metro has a decade-old tactic called the "party crashers protocol" in which it corrals people at parties into a controlled space, then does pat-downs and record checks on all attendees, regardless of whether there is reasonable suspicion that the people have committed any crime. Plaintiffs are asking for a formal renunciation of that technique.
"We filed this case to confront police policies that allow officers to conduct these kinds of indiscriminate and pretextual searches, and we want to make it clear that it is unacceptable to label an entire gathering as a 'gang party' just because the party guests are Black," said ACLU attorney Nikki Levy.
ACLU Lawsuit - Police Break Up Party at Rio by Michelle Rindels on Scribd
The Nevada Independent is raising $200,000 by Dec. 31 to support coverage of the 2024 election.
Tax-deductible donations from readers like you fund this critical work.
If you give today,your donation will be matched dollar-for-dollar.
Give + Get Matched
Featured Videos