U.S. Sen. Dean Heller during the Latin Chamber of Commerce luncheon Friday, May 12, 2017, at the Suncoast Hotel and Casino. Photo by Jeff Scheid/ The Nevada Independent.
Super PAC blasts Heller silence on Roy Moore controversy in new digital ad
November 11th, 2017 - 2:10am
A progressive Super PAC is launching a new digital ad dinging Republican Sen. Dean Heller for staying silent over Alabama Senate candidate Roy Moore's alleged sexual misconduct with an underage girl.
A digital ad produced by American Bridge 21st Century is launching Saturday on social media sites, including Facebook, Twitter and YouTube, targeting what it calls Heller's "cowardly silence" toward what a spokesman for the group called "persuadable Nevada voters."
The 30-second spot largely recaps media coverage of The Washington Post's report that Moore — a conservative firebrand and former Alabama Chief Justice — made inappropriate sexual advances and pursued and attempted to date women between the ages of 16 and 18 while in his early 30s. Moore has strongly denied the allegations and called them "fake news."
The ad concludes by asking what Heller "has to say about his party's nominee," and then showing a short clip of Heller silent at an unrelated, earlier press conference while urging viewers to contact his Washington, D.C. office.
At least 19 Senate Republicans, including Majority Leader Mitch McConnell, have suggested Moore should step down from the Senate race if the allegations are found to be true. Arizona Republican Sen. John McCain went a step further, calling the allegations "deeply disturbing and disqualifying" and calling on Moore to immediately step aside.
Heller's Senate and campaign offices did not respond to multiple requests for comment from The Nevada Independent on the allegations surrounding Moore.
The National Republican Senatorial Committee officially dropped Moore from a joint fundraising agreement with the PAC, though the Republican National Committee and Alabama Republican Party remained part of the agreement.
The Super PAC plans to replicate the ad in other high-profile Senate races. A spokesman for the PAC declined to say how much money was being spent on the advertising campaign.
Heller's only comments on Moore came in an interview with the Associated Press in September, telling the news organization he was unaware the former Alabama chief justice had defeated incumbent Sen. Luther Strange in the state's Republican primary.
"Who won? I wasn't paying attention," Heller said at the time. "I'm just worried about taxes."
A spokesman for Democratic Sen. Catherine Cortez Masto also declined to comment Friday on the allegations against Moore.
INDY FAST FACTS
Catherine Cortez Masto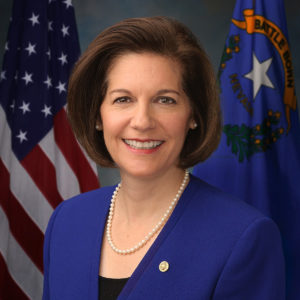 Job
: U.S. Senator
Party
: Democrat
In current office
: 2017-present
Birthdate
: March 29, 1964
Education
: University of Nevada, Reno (B.A.) Gonzaga University (J.D.)
Other public offices held
: Nevada State Attorney General (2007-2015)
Total donations
: $21,304,624 (1/06/11 - 3/31/18)
Top donors
: EMILY's List $565,735 League of Conservation Voters $401,508 J Street $185,558 University of California $77,798 University of Nevada $57,754 Last Report: 12
/31/2017
Credit: Center for Responsive Politics
INDY FAST FACTS
Dean Heller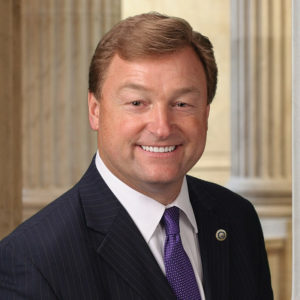 Job:
U.S. Senator
Party:
Republican
In current office:
2011-present
Birthdate:
May 10, 1960
Education:
University of Southern California (B.A.)
Other public offices held:
Member of the U.S. House of Representatives Nevada's 2nd Congressional District (2007-2011) Nevada Secretary of State (1995-2007) State Assemblyman (1990-1994)
Total donations: 
$24,223,634
 (1/1/05-5/23/18)
Top donors:
Station Casinos $117,900 Votesane PAC $92,000 MGM Resorts International $74,500 Blackstone Group $48,400 Capital Group $38,800 Credit: Center for Responsive Politics
From the Editor
The Nevada Independent
is a 501(c)3 nonprofit. We need help to attain the elusive goal of sustainability. We depend on recurring donations from you, the readers who believe in our mission of nonpartisan, transparent journalism. I know you are busy. I know you have many commitments. But if you would take a moment to
support our work
or bump up your current donation, I would be forever grateful.
Thanks for all of your support.
Best,
Jon Ralston
get our morning newsletter,
The Daily Indy
Stars & Struggles
Take a peek into today's education world through the lens of Sunrise Acres Elementary School in Las Vegas.
@TheNVIndy ON TWITTER