Supreme Court decision to gut race-based admissions likely to have little effect in Nevada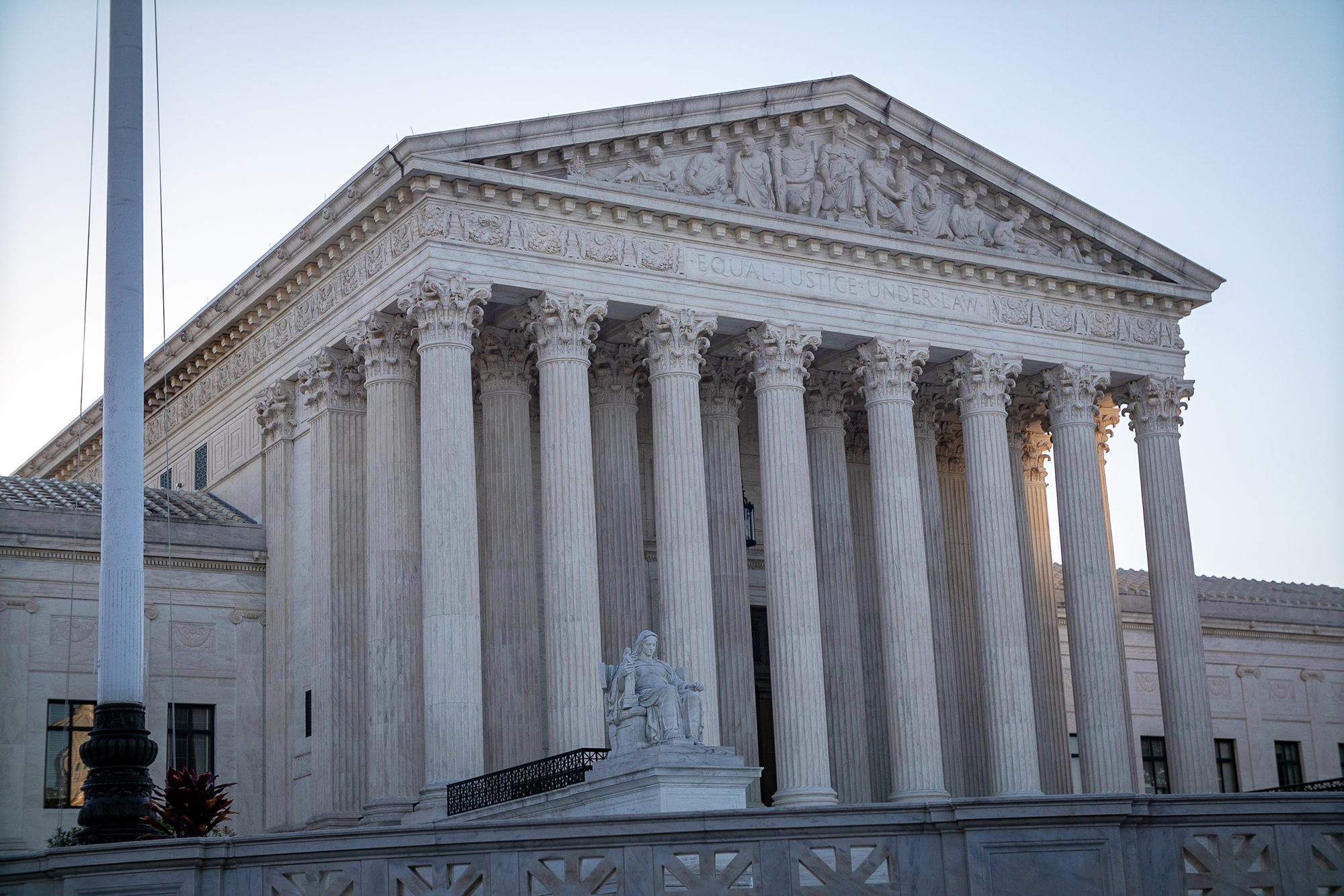 In a 6-3 decision, the Supreme Court ruled Thursday against the use of affirmative action at Harvard University and the University of North Carolina (UNC), declaring that an applicant's race cannot be considered as an admissions factor. The decision, undoing 45 years' worth of precedent at the high court, will have wide-ranging impacts across higher education.
However, administrators at Nevada's public universities signaled ahead of the ruling that they expect few direct consequences, as the state's institutions maintain high acceptance rates and already avoid taking race or ethnicity into account for admissions.
The cases involved groups accusing Harvard of discriminating against Asian Americans, and UNC discriminating against Asian and white Americans, through race-conscious admissions standards to artificially repress those populations' representation in student bodies. The universities argued that, as the court had previously held, the use of race was allowed as a means toward achieving the broad educational benefits of diversity.
Representing the six-justice majority — all of whom were appointed by Republican presidents — Chief Justice John Roberts wrote that there is no way for the court to discern whether race-conscious admissions are essential for universities to achieve their educational goals. Universities do not deserve deference in these cases, he argues, because the use of race in this case is not constitutionally permissible. He added that affirmative action can lead to stereotyping or negative discrimination.
"The student must be treated based on his or her experiences as an individual — not on the basis of race," Roberts wrote. "Many universities have for too long done just the opposite. And in doing so, they have concluded, wrongly, that the touchstone of an individual's identity is not challenges bested, skills built, or lessons learned but the color of their skin."
In a dissent, meanwhile, the court's liberals argued that in detaching itself from the racial realities that minority groups face, fostered by prior laws that the Supreme Court upheld in the pre-Brown v. Board of Education era, the majority was undermining the educational work universities do, and, in fact, would lengthen the amount of time racism will persist.
"With let-them-eat-cake obliviousness, today, the majority pulls the ripcord and announces 'colorblindness-for-all' by legal fiat," wrote Justice Ketanji Brown Jackson, the first Black woman to sit on the Supreme Court, and one of two Black justices on the high court. "But deeming race irrelevant in law does not make it so in life."
Rep. Steven Horsford (D-NV), the chair of the Congressional Black Caucus, ripped into the Supreme Court in a statement criticizing the decision.
Citing the landmark 1978 Bakke v. California case in which the court decided the use of race in college admissions was permissible so long as universities did not employ racial quotas, Horsford said the resulting affirmative action system has made higher education more equal. The majority's decision represents a step backward for racial progress comparable to the imposition of Jim Crow laws, he said.
"By delivering a decision on affirmative action so radical as to deny young people seeking an education equal opportunity in our education system, the Supreme Court has thrown into question its own legitimacy," Horsford said.
How the ruling may matter for Nevada
In Nevada, experts and administrators said the effects will likely skirt any direct impact on the state's higher education institutions. Instead, the ruling will likely matter most for high school students — especially Black students — who have been historically sidelined in the admissions processes of elite universities.
Steven Nelson, a department chair and associate professor of educational psychology, leadership and higher education at UNLV, told The Nevada Independent in an interview shortly before the ruling that doing away with affirmative action could risk reducing acceptance rates for high-achieving students of color and leading many of those students to opt against applying to elite institutions in the first place.
"Do I actually waste time applying for an elite private or public institution, if I don't think I'm going to have a fair shake?" Nelson said of such students. "Which then becomes a self-fulfilling prophecy."
The ruling also comes, he said, as elite universities have come under increasing scrutiny for the historical use of policies that have worsened racial inequity, especially the use of so-called "legacy admission" — or admissions based on alumni or major donor status or other connections — at top private schools, such as Harvard.
"These schools get to chase high rankings, and then because they're chasing such things they've created inequity," Nelson said. "And now want to resolve the inequity that they've created."
However, at Nevada public colleges and universities, admissions are not selective — both UNR and UNLV maintain admission rates well above 80 percent. As a result, administrators said, race is not a built-in factor in the admissions process for any Nevada universities, which instead accept any students meeting certain academic benchmarks — a minimum 3.0 high school grade point average, an advanced high school diploma and certain required core coursework.
Still, Rep. Dina Titus (D-NV), who spent more than 30 years as a professor at UNLV, said the decision will create more barriers in higher education.
"This ruling does not resolve our country's gaps in achievement; it turns a blind eye to them, and will hinder ongoing efforts to address systemic racial inequalities in academia," she said in a statement.
In an interview ahead of Thursday's ruling, UNR Provost Jeff Thompson said that the university's internal legal analysis anticipated "no direct impact," largely because the university does not account for race or ethnicity in admissions.
He also said the ruling would have little bearing on the institution's recruitment efforts, which, unlike admissions, do account for race and ethnicity. It comes as UNR, under President Brian Sandoval, aims to become a Hispanic Serving Institution (HSI) — a federal designation for institutions with a Hispanic undergraduate enrollment rate of at least 25 percent.
"Certainly we want to be a university for the population of Nevada. We'll continue to recruit and engage, make sure that they want to be on our campus and complete degrees," Thompson said. "So I don't think that's going to change. But we do not have any quota system or any race-based decision-making in our application process."
In a statement made Thursday morning, a spokesperson from UNLV — perennially listed among the country's most diverse universities — said the ruling "will not fundamentally impact UNLV's open-access admissions policy" or a mission of "supporting a culture of equity and inclusion for our students, faculty and staff."
Update: 6/29/23 at 10:37 a.m. — This article was updated to include a statement on the ruling from UNLV.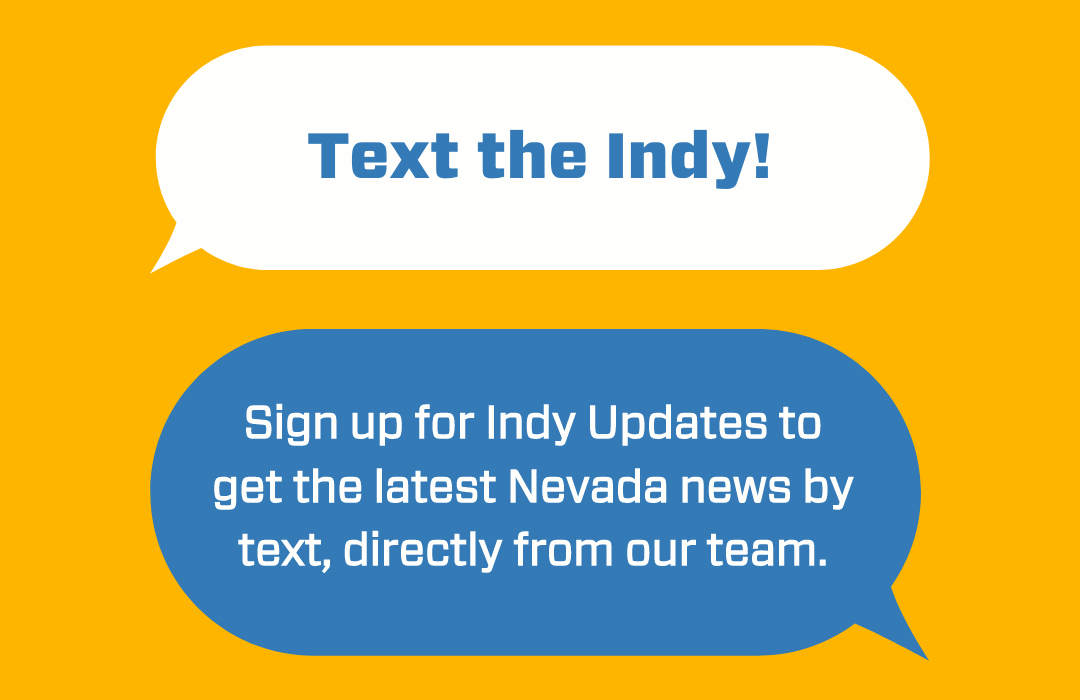 Featured Videos