Tax Commission approves partial settlement to start laying to rest drawn-out marijuana licensing lawsuit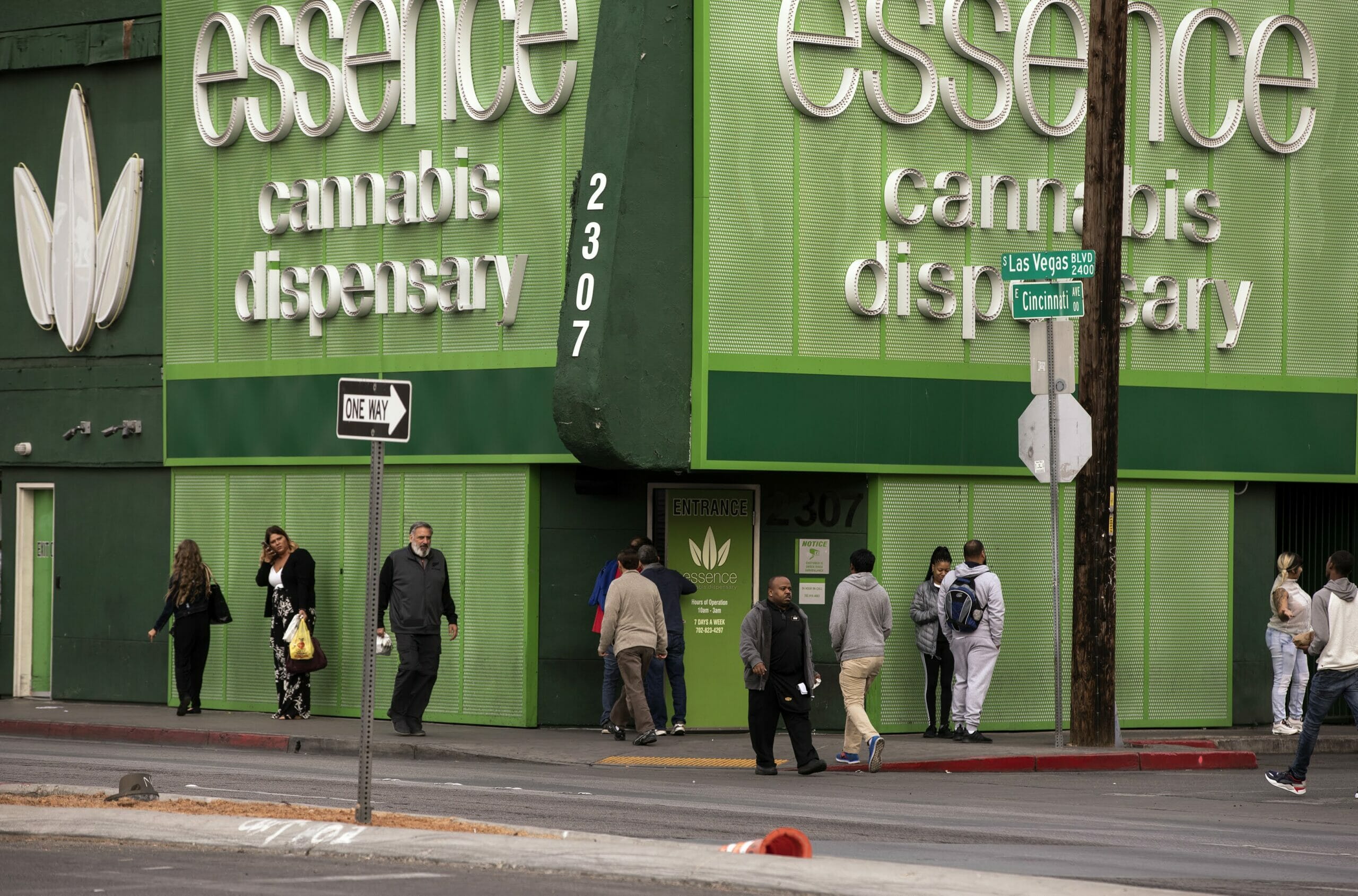 The Nevada Tax Commission has unanimously approved a settlement that could partially put to rest a sprawling legal battle that pitted the state against a litany of marijuana companies that argued they didn't get a fair shot at lucrative and limited dispensary licenses.
Commissioners unanimously voted on Friday to approve the settlement, which involves some 17 plaintiffs and reshuffles some of the licenses that the state awarded in the disputed 2018 application round. It comes in the middle of a trial so big that it had to be moved to the Las Vegas Convention Center and as part of a consolidated lawsuit with so many parties it has earned the nickname "World War Weed."
"I know this is not a perfect agreement," said Tax Commission Chairman Jim DeVolld, who had been tasked months ago to try to resolve the matter that has been building in court since late 2018. "It's a difficult concept for me to try and figure out how do I get everybody in the tent, and it was pretty obvious to me that that was impossible."
But some marijuana companies say DeVolld and the Nevada attorney general's office, which represents the taxation agency, didn't reach out to them and invite them to be part of the settlement. They fear that they can't carry the trial forward with some of the other parties picked off by the other side and will be left with no share of the spoils.
"Not all parties were equally consulted or worked with in order to settle this case. We were never contacted. We were never offered the same settlement," said David Goldwater of Inyo Fine Cannabis Dispensary, which did not win licenses in 2018 and was not part of the settlement.
The lawsuit comes after the state in 2018 awarded 61 licenses for additional dispensaries in the state. While 127 entities had applied, only 17 entities won any of the licenses, affording them a coveted chance to expand their retail operations and build a dominant footprint in the emerging industry. It's unclear if or when chances for more licenses will come up again because the number of dispensaries is capped by the government.
Plaintiffs argued that the state's process had major flaws. Among other things, they argued that the top marijuana regulator, Jorge Pupo, provided application tips to prominent cannabis attorney Amanda Connor over steakhouse dinners that gave her clients a decisive edge over the competition.
Opponents of the settlement, including former Secretary of State Ross Miller, who represents seven marijuana companies not included in it, say it commits the state to things that are factually false, does not end the lawsuit and was a rush job on an agreement that "may literally determine the future of an industry."
Goldwater said it perpetuated the issues of favoritism at play in the original lawsuit.
"As long as the booty of the endeavor is substantial enough, you can cheat the system and then settle the case with that same booty," he said. "We are all tired of this litigation and we are all drained of significant resources. But that should not discourage us in our quest for fairness."
But commissioners opted to proceed with the settlement, contingent on approval from the Cannabis Compliance Board, which has assumed marijuana regulatory authority as of July 1. The board's executive director, Tyler Klimas, said the board had reviewed the agreement and was prepared to carry out its provisions.
"It's not perfect and it doesn't resolve everything," Commissioner Sharon Rigby said about the agreement. "But if it resolves 80 percent of the matters, puts them to bed, I think that this is a huge step forward."
The Nevada Independent is raising $200,000 by Dec. 31 to support coverage of the 2024 election.
Tax-deductible donations from readers like you fund this critical work.
If you give today,your donation will be matched dollar-for-dollar.
Give + Get Matched
Featured Videos