Teachers' union asks court to allow withdrawal of tax ballot measures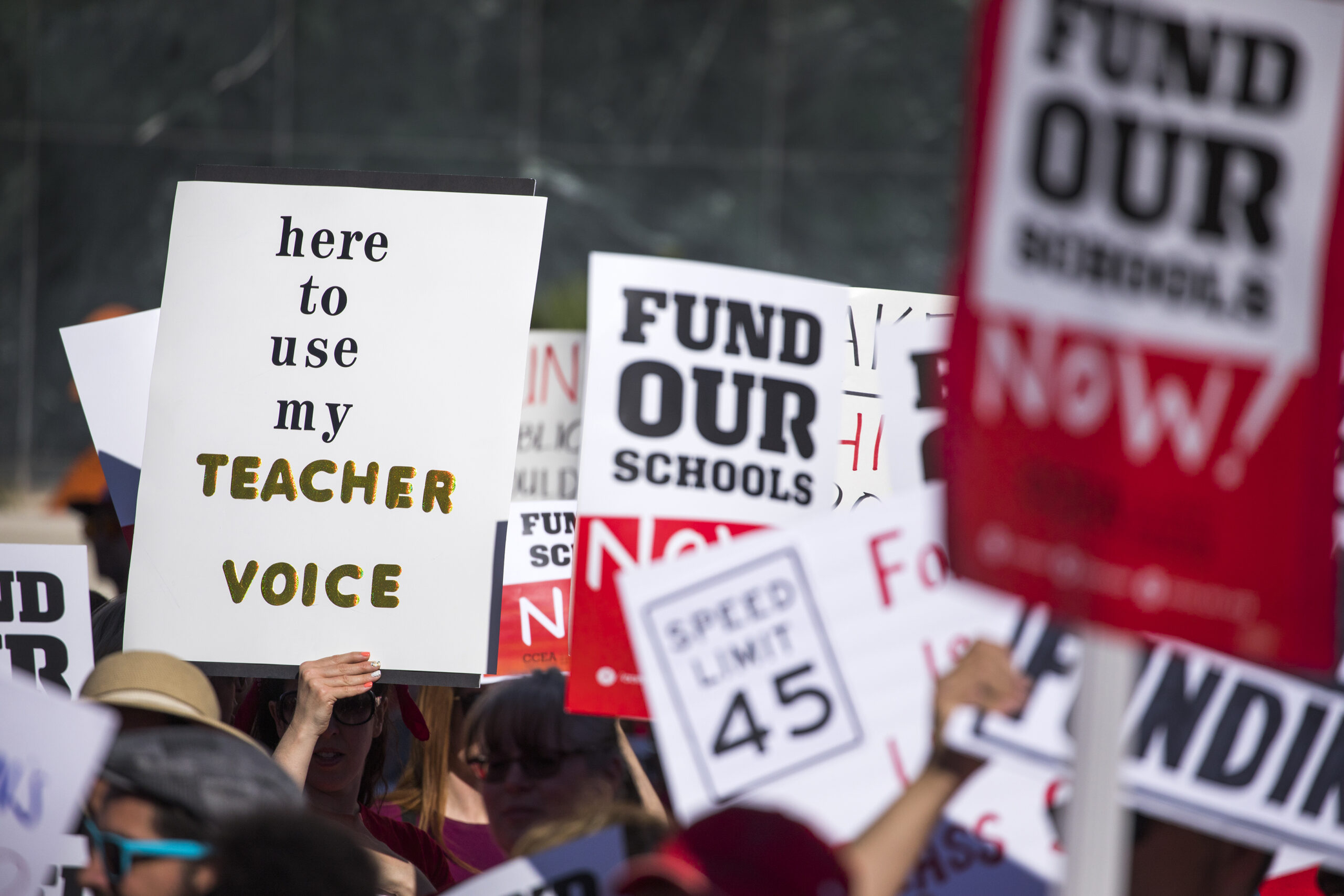 The battle over the fate of gaming and sales tax ballot initiatives proposed by the Clark County Education Association is headed to court.
The teachers' union filed a lawsuit Monday in Carson City District Court against Secretary of State Barbara Cegavske, a Republican, who has said the tax petitions should remain on the 2022 ballot despite CCEA's attempt to remove them. The lawsuit asks the court to issue an order directing her to allow the withdrawal of the tax petitions.
It's the latest twist in the saga over the petitions, which seek to increase the gaming and sales tax rates. Political action committees backed by CCEA filed the petitions nearly two years ago in a bid to boost revenue for Nevada's K-12 public school system. ​​One petition would raise the state's gaming tax rate from 6.75 percent to 9.75 percent, while the other would increase the Local School Support Tax rate from 2.6 percent to 4.1 percent and bring the state's baseline sales tax rate to 8.35 percent. The union originally estimated the tax increases could generate an additional $1 billion for public schools.
The petitions were a bargaining chip of sorts, forcing legislators to address education funding given the looming threat of a major tax hike landing before voters.
The initiatives cleared the voter signature threshold to head to the Legislature, where no action was taken on them in the first 40 days of the 120-day session earlier this year. That set them up to be placed on the statewide ballot for voter consideration; however, state lawmakers passed legislation, signed by Gov. Steve Sisolak in June, that increased mining tax revenue to benefit public schools. The mining tax increase is projected to bring in nearly $165 million during the current biennium.
The last-minute legislative deal prompted CCEA to send a notice to Cegavske to withdraw the tax petitions from the 2022 ballot.
But a disagreement emerged about that action. Attorney General Aaron Ford, a Democrat, wrote an opinion in the affirmative, noting that "​​the Nevada Constitution does not prevent the proponents of an initiative petition from withdrawing the petition."
Cegavske, who is charged with overseeing state elections, wrote a contradictory opinion, pointing to the Constitution's use of the word "shall" in a passage about petitions. She argued the word's inclusion "imposes a mandatory, not discretionary, obligation" to leave the petitions on the 2022 ballot.
CCEA's lawsuit contends Cegavske has "no discretion under law to refuse to permit Petitioners to withdraw their respective initiative petitions, and therefore Petitioners are entitled to writs of mandamus directing her to do so."
Cegavske could not immediately be reached for comment.